Restoran Zim Sum is a very big non-aircon dim sum restaurant. It was already filled up with customers when we reached there at 9plus in the morning. We had to wait for seats. (@Penang-Malaysia)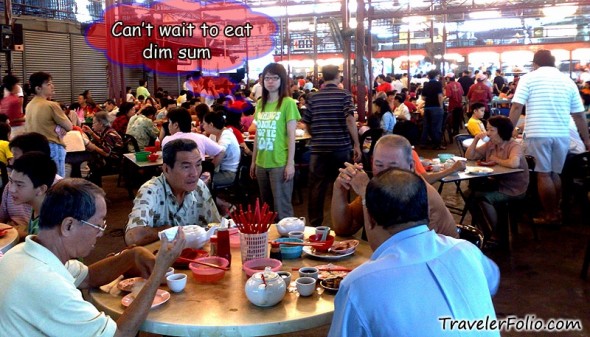 Dim Sum is a undoubtedly popular for breakfast in Malaysia. The dishes are usually wheeled around on a trolley by servers. At this dim sum restaurant, we can pick and choose our favourite dim sum dishes at the counter.
I want this… I want that!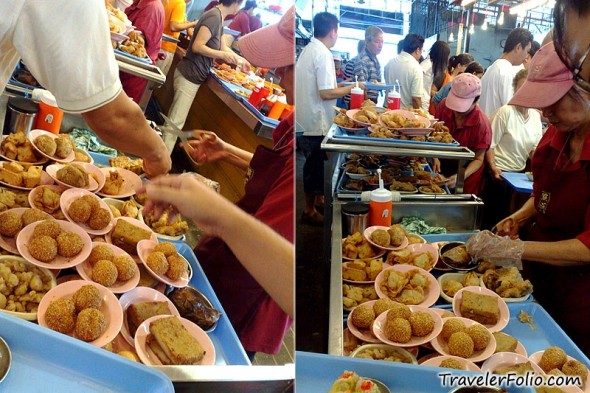 Dim sum dishes stack on top of one another. You pick and choose the dishes and return to your seat. The cashier will come to your table, count the plates and charge you accordingly.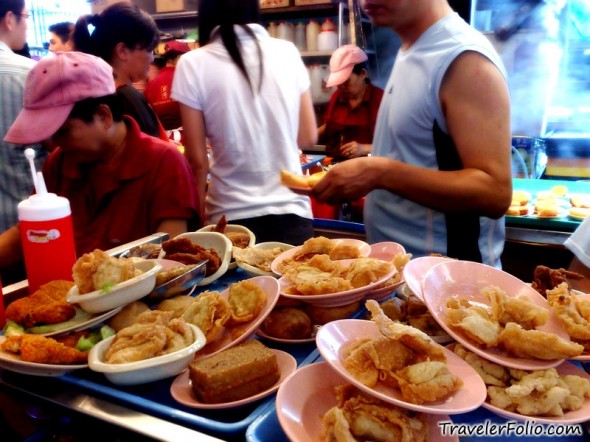 A wide variety of dim sum dishes that are cooked by many methods such as deep frying or steaming. The serving sizes are usually small and served as three to four pieces in one dish. Because of the small portions, we can try many different types of dim sum.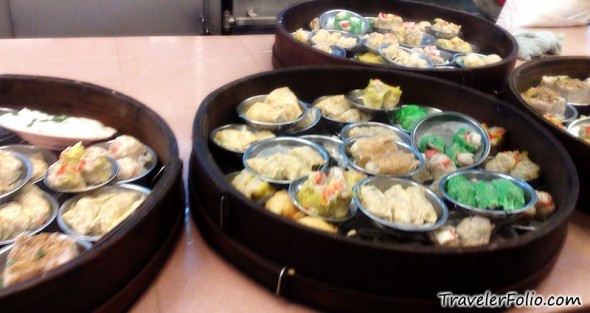 Servers busily preparing dim sum for customers.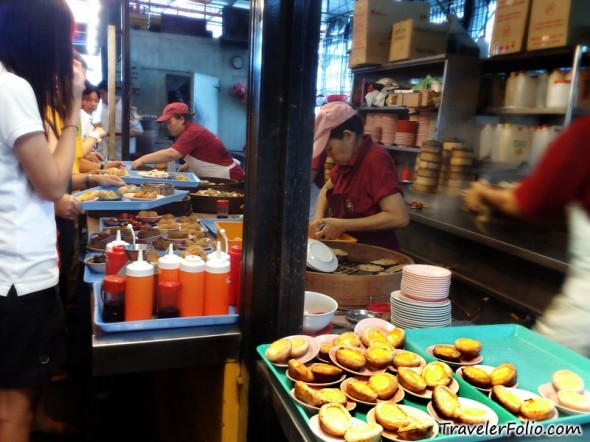 Health officials have criticized the high amount of saturated fat and sodium in dim sum dishes. Drinking Chinese tea is important to aid in digestion.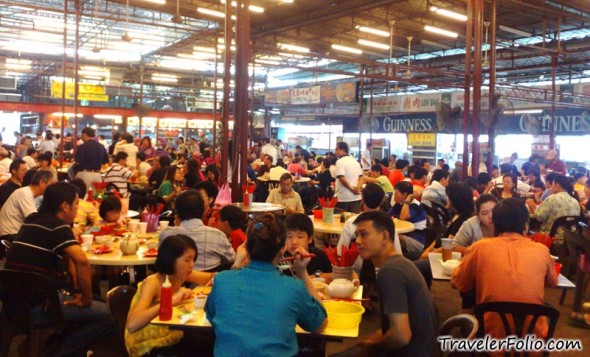 Overall, Restoran Zim Sum serves quite good dim sum at a reasonable price. It is located at 35, Jalan Anson 10400 Pulau Pinang. Business hours are from 6.30am to 12.30pm.
Read Wet Market | Georgetown | Ramly Burger | Kimberley Street Hawker Food | Penang Botanic Gardens | Food Court At Bukit Jambul | Penang Bridge | Bad Weather in Penang