This is my 200th post since I started blogging Travelerfolio in April 08! Most of my older posts contain scenic photos and I didn't expect that my 200th post is all about FOOD!! XD
Penang has many good hawker food too, just like Ipoh food paradise. It's really a torture for me to blog about food but can't eat them now!!
On our first night in Penang, we went to a food centre in Bayan Lepas area, near Bukit Jambul complex. Now, get ready to drool! — NOTE: Someone told me this food centre has ceased operation (updated March 2010)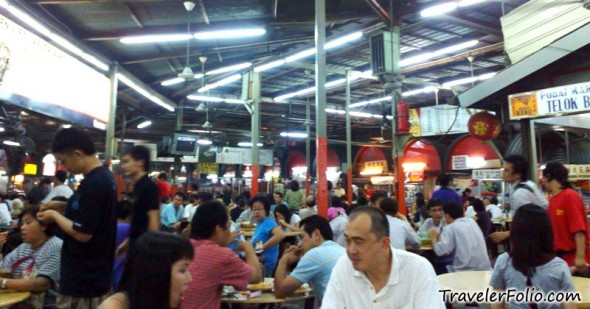 I think the stall selling this bowl of Tom Yam is very popular. Many people ordered from it. By the time my Tom Yam arrived, everyone had finished their food! But frankly speaking, I found it nothing special; I thought I was eating Tom Yam instant noodles.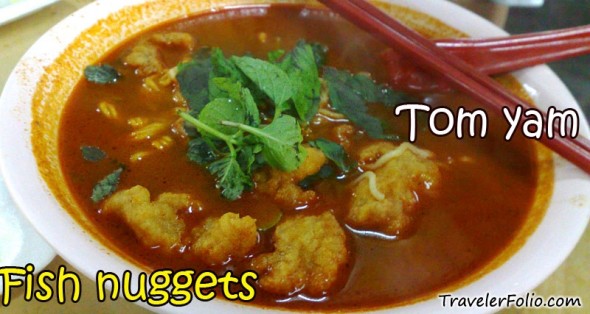 Another plate of spicy-looking noodles – prawn noodles.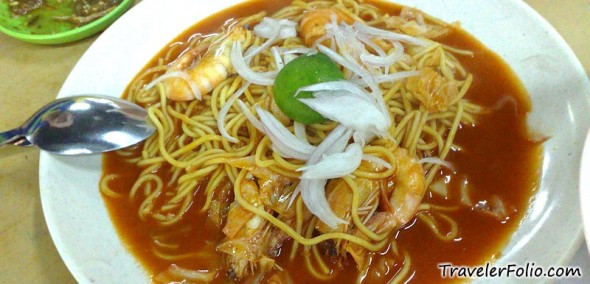 Penang Char Kway Teow!! It's a one of the famous Penang hawker food, fried flat rice noodles garnished with scrambled egg, shrimps, bean sprouts and cockles.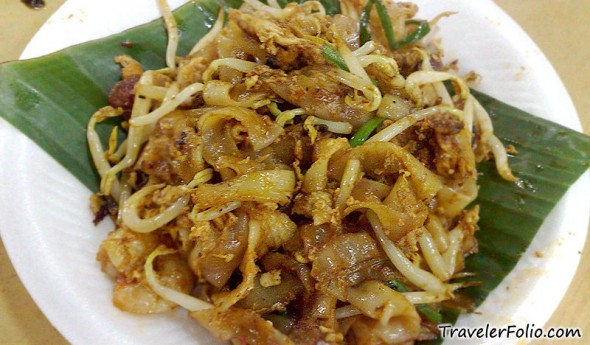 This dish may look like the above Char Kway Teow but it's not. I think it's made of rice cake being cut into cubes and fried with eggs and bean sprouts. Quite tasteful! Addition: I was told this dish is called Kueh Kark. It looks and tastes like our Singapore version of fried Carrot Cake, but the texture is different. fried Carrot Cake is softer and without bean sprouts. (Fyi, I love the fried Carrot Cake located at the temporary hawker centre just next to Bugis mrt, exit to Rochor Rd. The stall is at the centre row. One big plate costs only S$2.)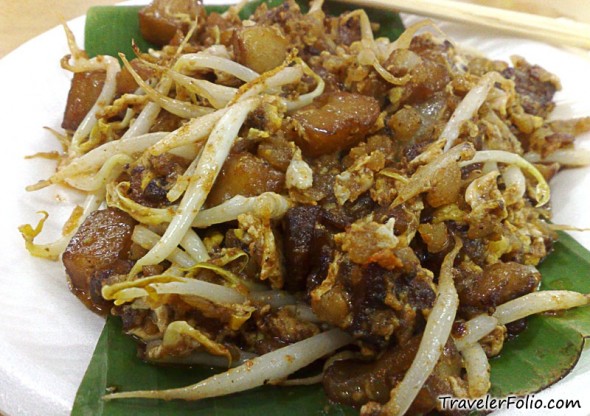 BBQ stingray, my all time favourite!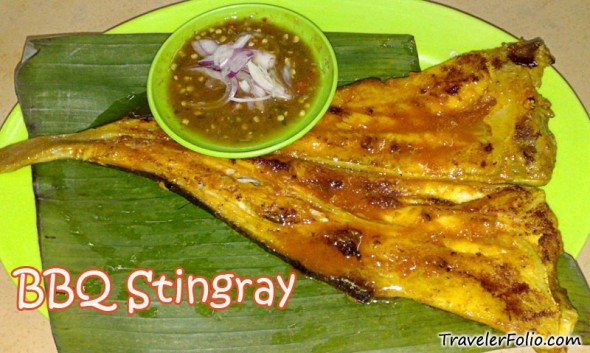 Still have room for food? Try those hot pancakes filled with cheese, ham, sausages, eggs, etc! Look at the bottom left corner for the half-eaten-then-remembered-to-take-photo pancake. Wrapped in it were corns, crushed peanuts and margarine.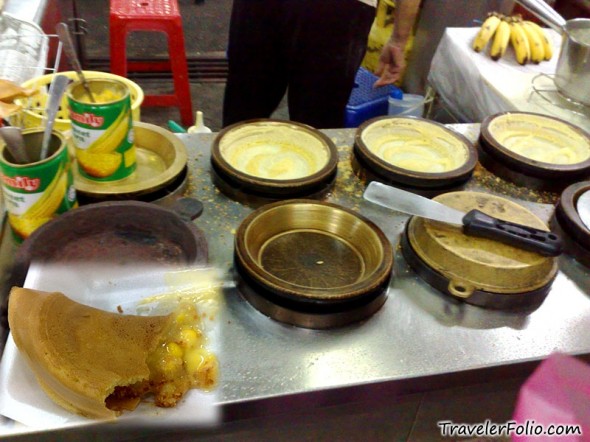 In this food centre, you can buy traditional cakes that we used to eat many years ago! Those are really yummies.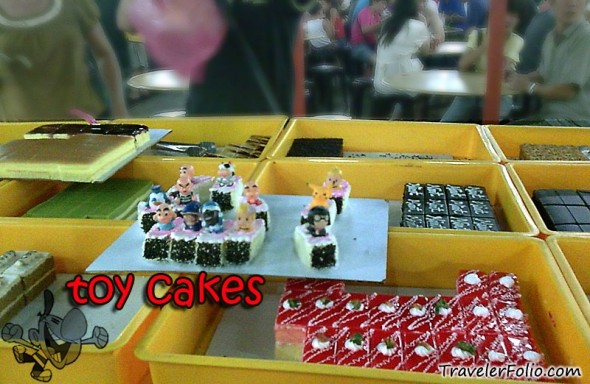 We bought two boxes of cakes with different flavours. Nice, but find them quite expensive; 3 small slices cost 5 Ringgits.