Rest and Relax day for us. We set out for our hiking at Untertal, a beautiful alpine path behind our ski resort in Schladming, Austria (Osterreich) that leads to the highest waterfall in the region.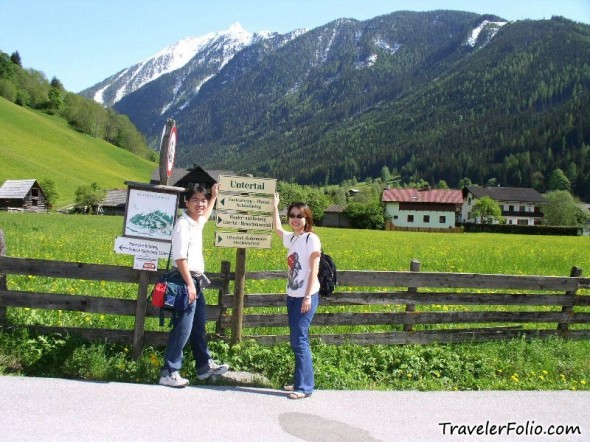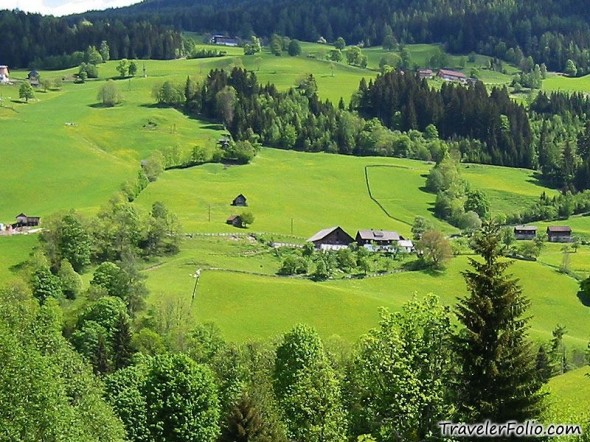 Really like this stream that passes through the alps. The water is so clear.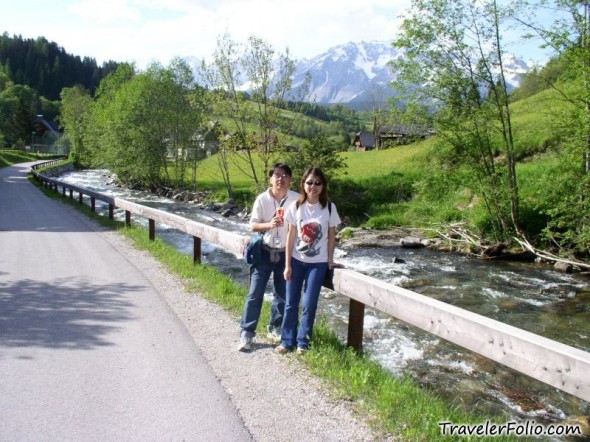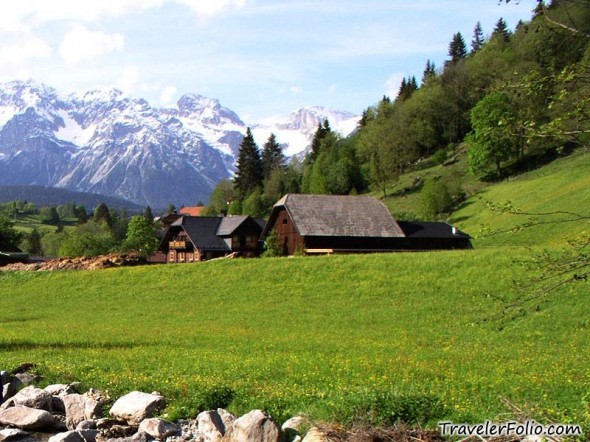 Awesome views in the fascinating alpine setting! The awe-inspiring alps framed us into beautiful pictures. The sceneries along the way to Untertal were beautifully beyond words that touched our hearts.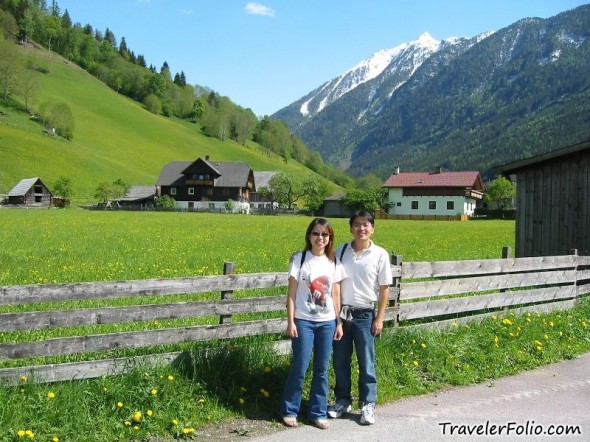 Nice little houses nestled in the Austrian alps, within the sight of snow-capped mountain range and a soft flowing stream, what more can one ask?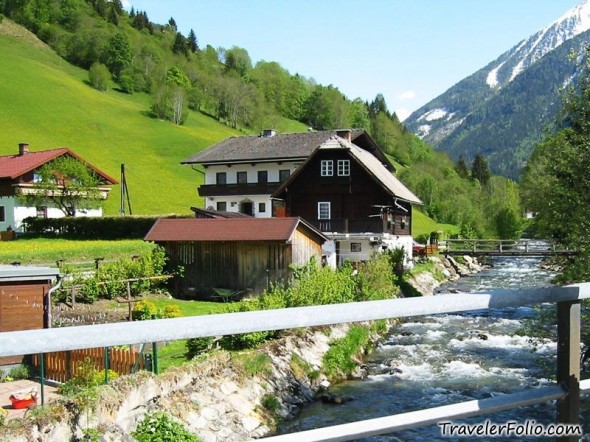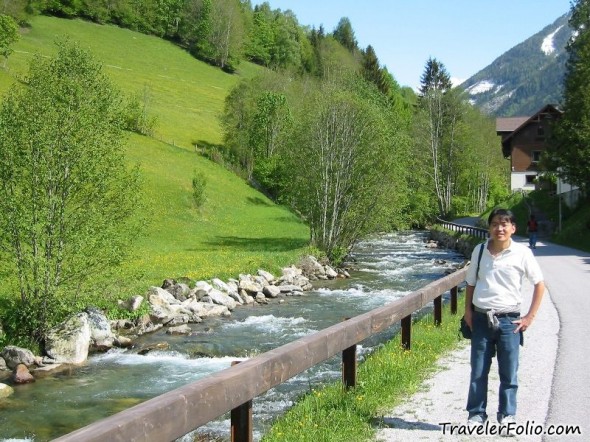 Might as well get ourselves featured in the "postcard"!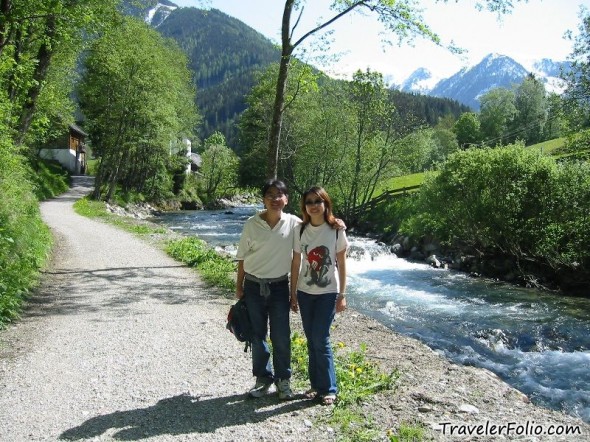 We were surrounded by snow-capped mountains, yet on a sunny day in the alps!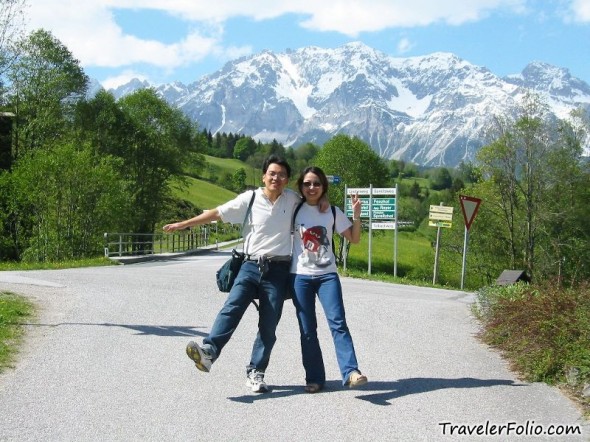 When fairytale comes alive… you become one of the characters in the story.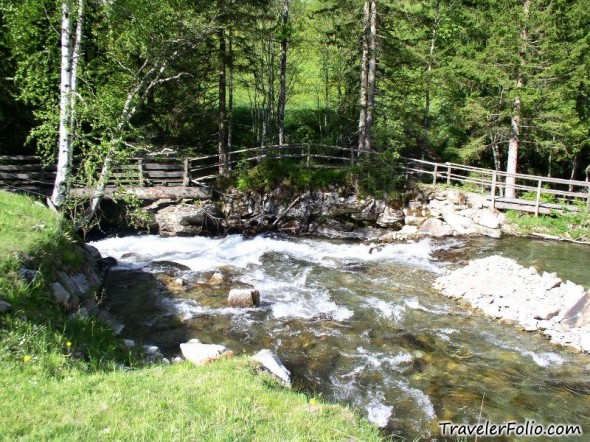 It was quite a long walk, about two hours before we reached Untertal. There was a sign board that showed it would take another 7km to the waterfall area. Goodness! We were unaware of that at the start of the hike. Think it would take us at another three hours to walk up to the waterfall. And we had nature calling already; not going to settle the call in the wild alpine path! We turned back.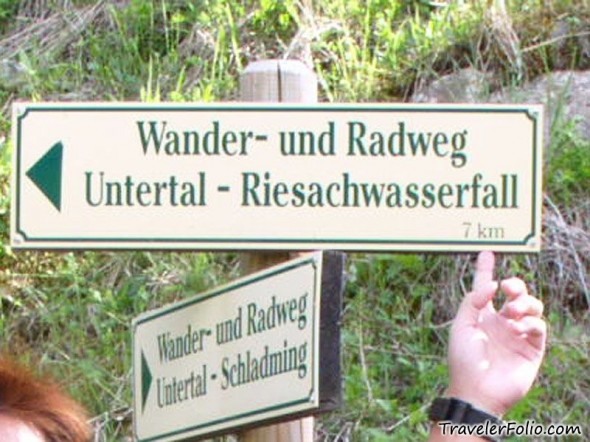 Sighting of a small waterfall before Untertal. A little bonus here.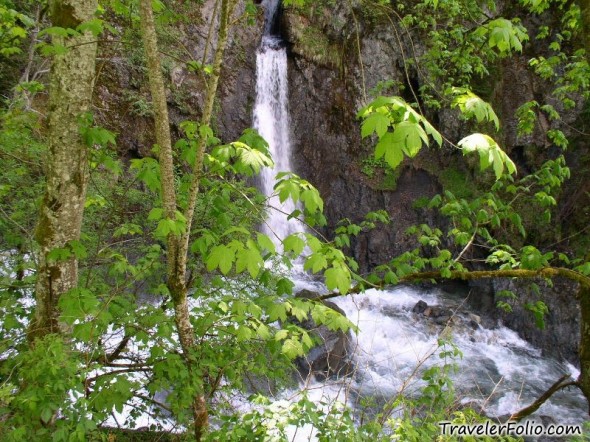 Ponies returning to the shade after sunbathing in the grassland.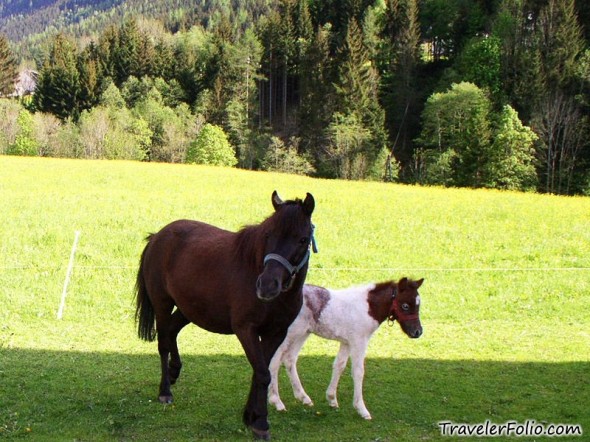 We were stunned for a while on the narrow path when a herd of sheep were approaching us; but we managed to cross their path without much hindrance.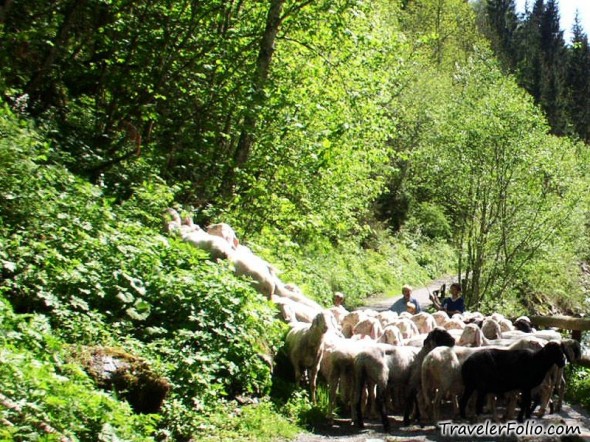 The mesmerizing scenery made me wonder if I was walking into a postcard!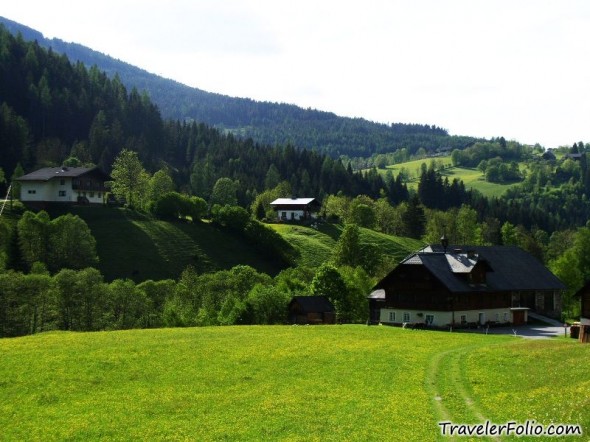 We were turning back. Do these Austria countryside pictures look like images in fairytale story books that we once read in our childhood?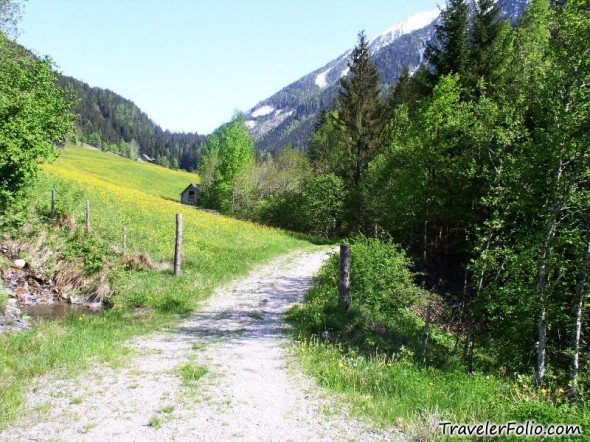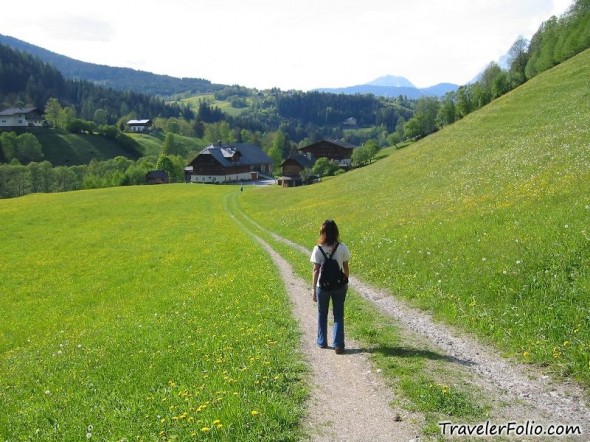 Again, up the slopes and walked the bends back to the resort. It was tiring!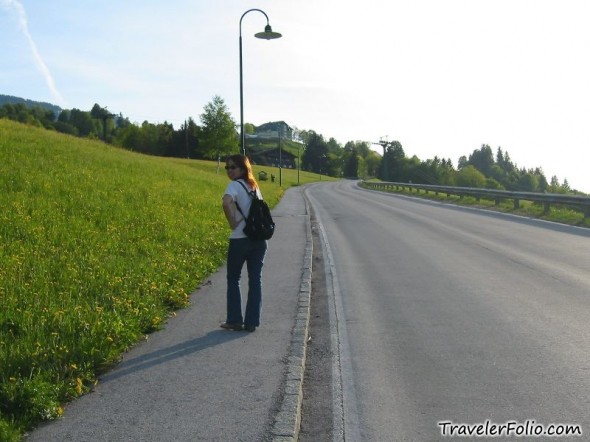 The little peaceful town of Schladming below our resort. During our resort stay on the mountain, we had to walk more than 1km around the bends to the train station at the town.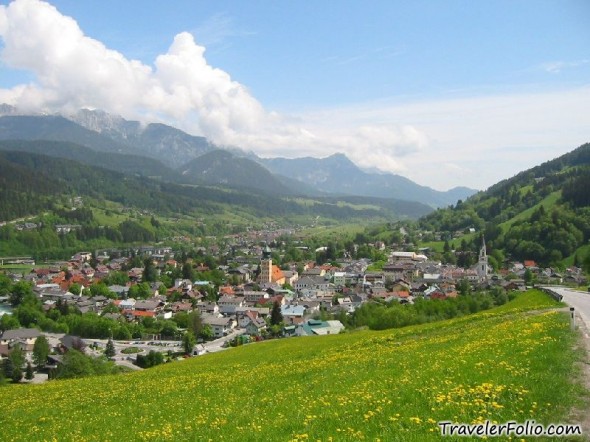 Our self-cooked simple Spaghetti lunch, with mashed potatoes and sausages.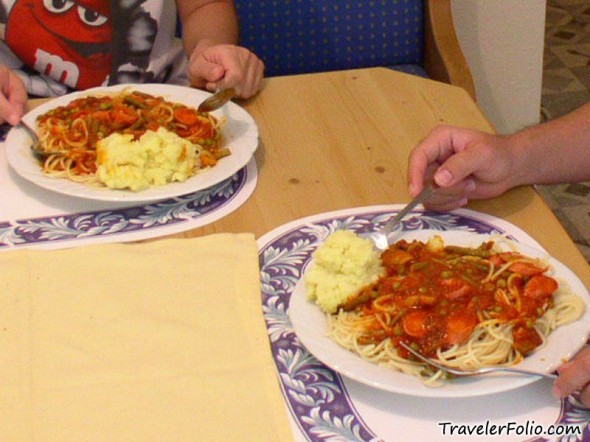 Read Vienna, the city of music! All posts on backpacking Austria.
Next day: To Munich, Germany!