Last week, I was invited to Hong Kong for the Social Media Week as one of the three panel speakers on the topic "Power Influencer in Asia Pacific" (#SMWHKinfluencers). The global event took place in various cities including Barcelona, Chicago, London, L.A, Berlin, Glasgow and Jeddah. And Hong Kong, Seoul and Shanghai were the only hosts for the Social Media Week in Asia Pacific.
Through Social Media Week Hong Kong (#SMWHK) that took place at Harbour City, marketers, media and the public were given the opportunities to get connected and open up conversation about social media in the region, with a focus on Hong Kong and China.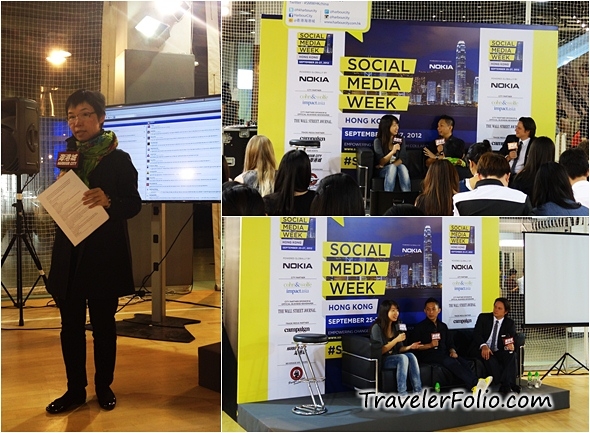 Ms Karen Tam, an influential figure in the social media scene in Hong Kong, was the moderator at the panel. The two other speakers are the real influencers: Rudi Leung and Jay Oatway. Both are based in Hong Kong. It was my honour to be on the same panel with these two veterans who are the well-known social media consultants in their own right!
We had a 10-min presentation of our profiles and insights related to what we've been doing, followed by a networking session with the audiences who were mainly from the marketing and hotel sectors.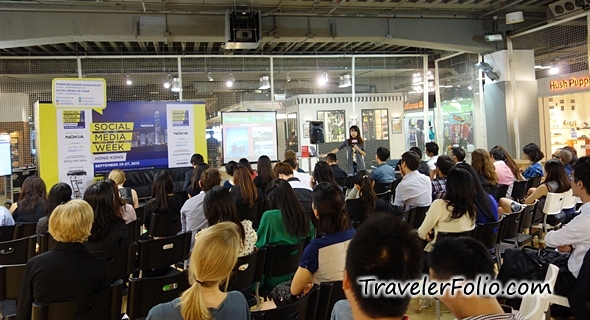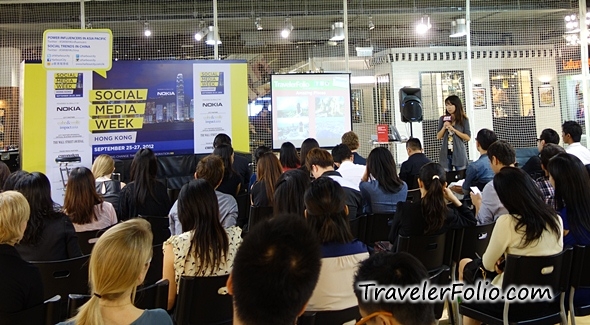 During the panel, we discussed about topics such as how we measure online influence and marketers shouldn't just pay attention to those who are considered influential, how to maintain online reputation and influence, how to grow online presence and why marketers should manage their social presence to become an influencer
Harbour City (海港城)
Located in the heart of Tsim Sha Tsui, Harbour City is so huge that I happily lost my way twice while browsing through hundreds of shops at the mall. As the name suggests, the shopping mall is adjacent to the Star Ferry and you can get some of the best views of Hong Kong Island from Harbour City.
Photo: Famous Chinese artist Yue Min Jun's work for "The Tao of Laughter" on exhibition at Harbour City.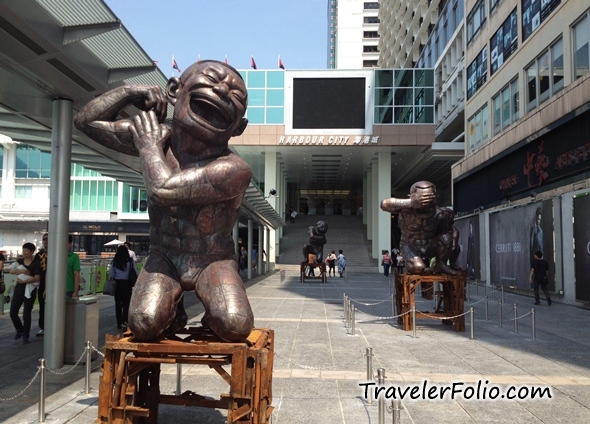 Folks from Harbour City suggested that I should try the food at Canton Deli (廣東茶居) since I craved for their local food. I learnt that the restaurant is related to Imperial Treasure in Singapore.
No regrets! My bowl of wanton noodle was so springy and al dente, and I could hardly taste any alkaline. The fresh prawn wanton were crunchy and juicy.
I love Cantonese congee so I ordered fish congee. Oh my, the fish was thinly sliced and cooked just right without breaking into bits. The congee was so smooth and creamy!
It's worth trying these popular local delicacies at Canton Deli when you are at Harbour City. Location: Level 3, Unit no. 3303, Harbour City. Opening hrs: 11am – 11pm.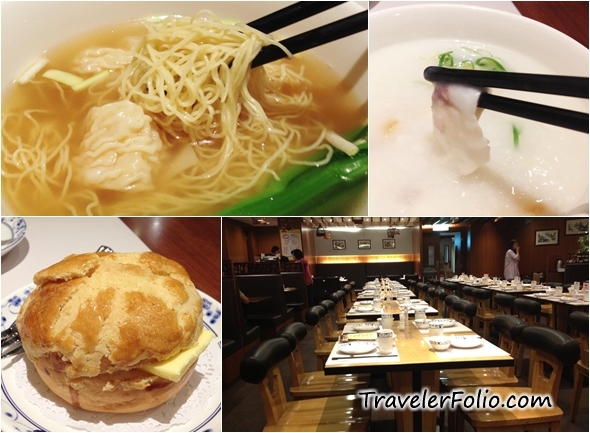 Too bad I missed "100 Years Before the Birth of Doraemon" exhibition at Harbour City that just ended a couple of weeks ago. So happy to spot this SUPER CUTE Doraemon at a cafe at Harbour City. I wish to adopt it!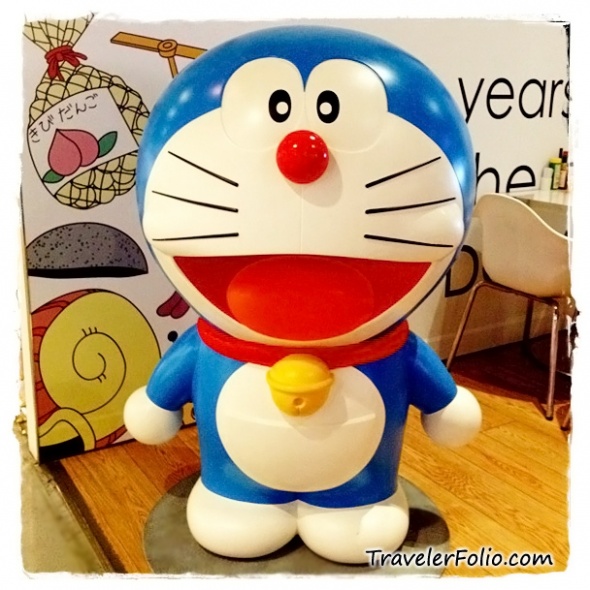 I had lunch at a pretty good Thai restaurant at Harbour City. Sweet Basil Thai Cuisine (金不換泰國餐廳) serves a variety of signature dishes such as beef 'horfun', fried prawn cakes and curry soft shell crabs. The desserts are the killer! Try the coconut sago and tapioca, they are rated highly among dessert lovers!
Location: Level 2, OT 260-63, Harbour City. Opening hrs: 11:30am – 11:00pm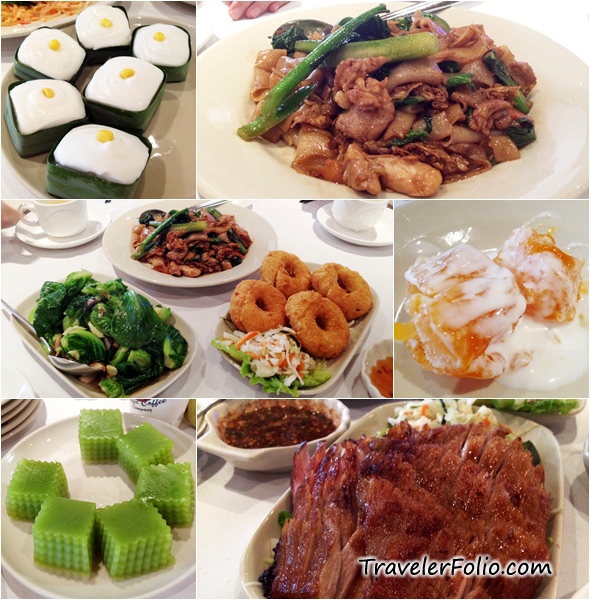 What an impressive view of Hong Kong Island I got to see from my guest room at Marco Polo Hong Kong Hotel. This is one of the best hotel views I've had. Hong Kong skyline is world famous.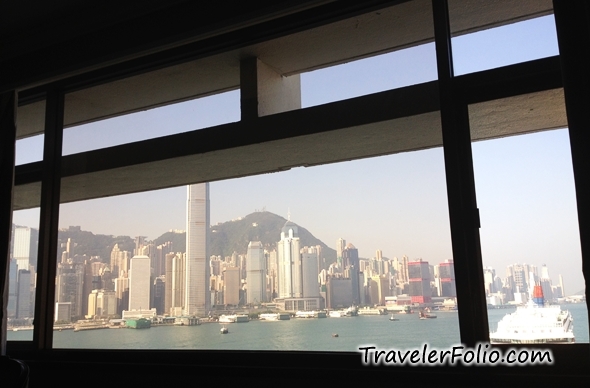 When night fell…. you know I could watch the nightly laser show while snuggling in bed at my room!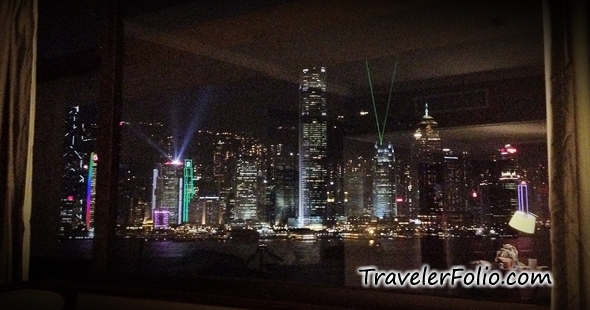 Another shot of the harbour, ships and glitzy buildings from my room.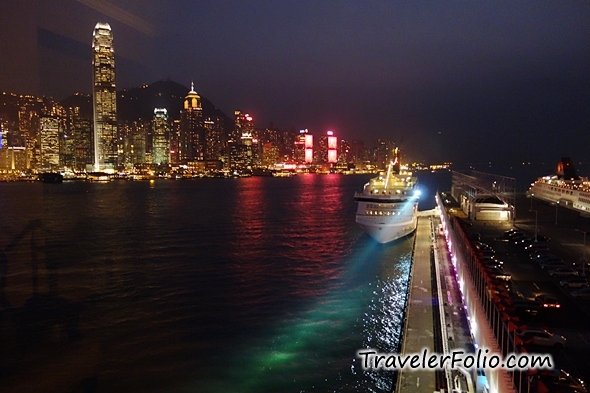 And I could catch the sunset view from the room as well!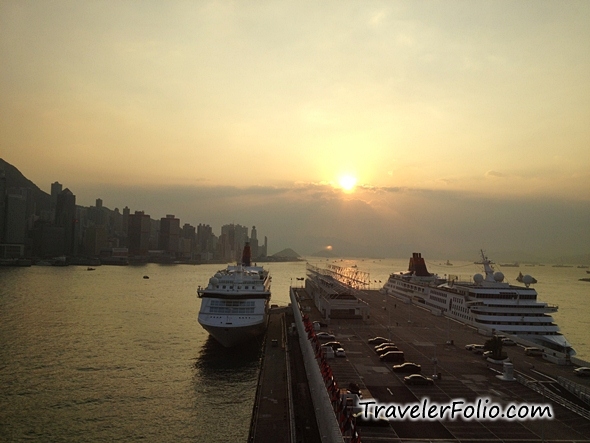 A nice view of the harbour and Hong Kong Island from the open carpark in front of Marco Polo Hong Kong Hotel.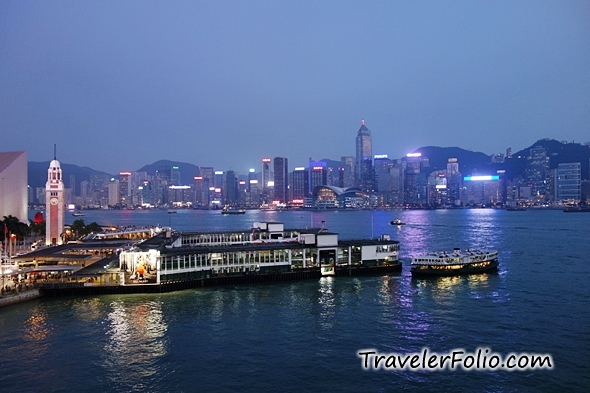 Mid-Autumn Lantern Carnival
Mid-Autumn festival is one of the most important festivals in Hong Kong. I was lucky to be on time to catch the Mid-Autumn Lantern Carnival at Victoria Park in Hong Kong.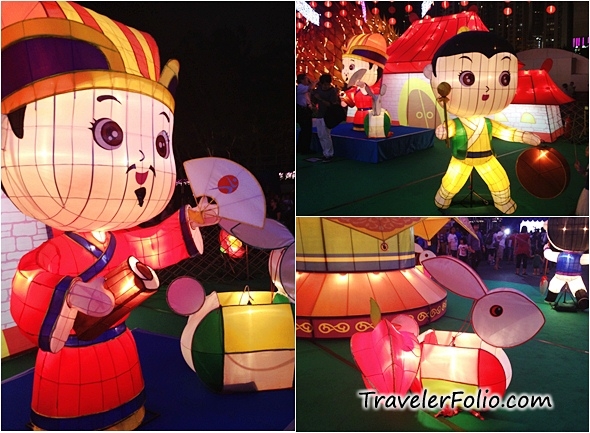 Colourful and cute looking lanterns of different shapes and sizes themed around ancient and legendary figures gaily light up the festive mood.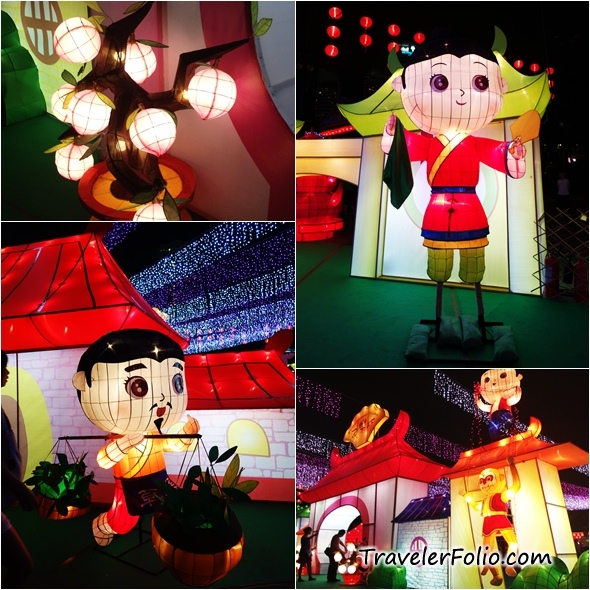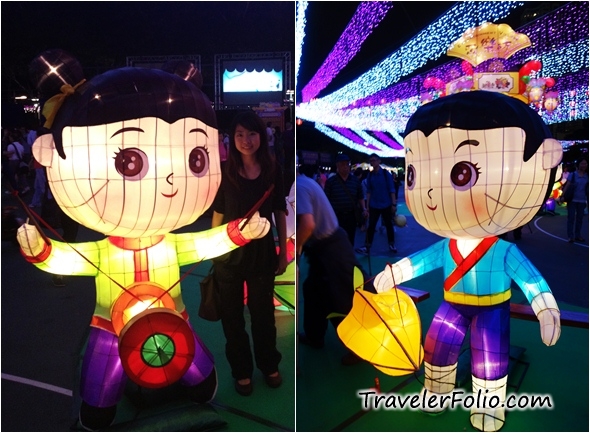 Mid-Autumn Lantern Carnival at Victoria Park.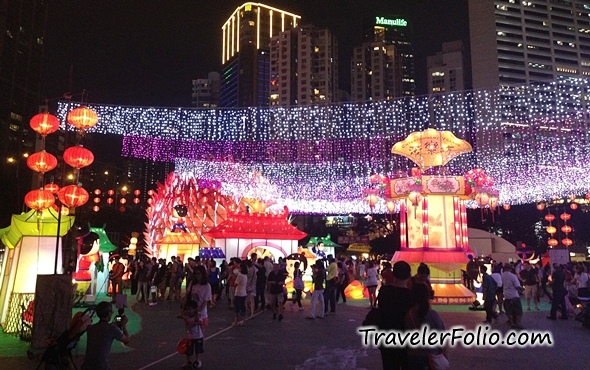 This lantern containing many smaller lanterns in it is the highlight of the carnival. Don't you find it resemble the Esplanade 'durian' in Singapore? The lights installed at the giant lantern is choreographed according to the music.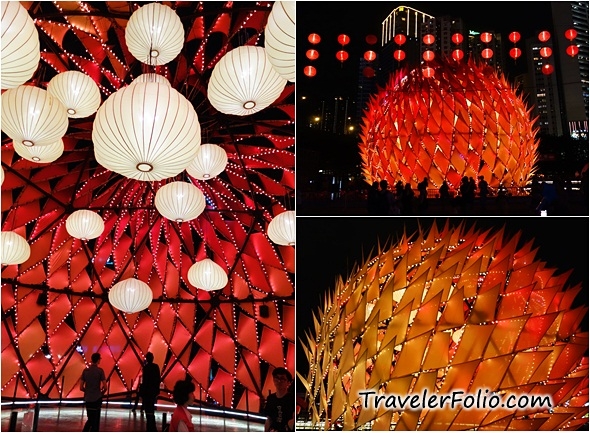 Reflection of the giant lantern on the pool.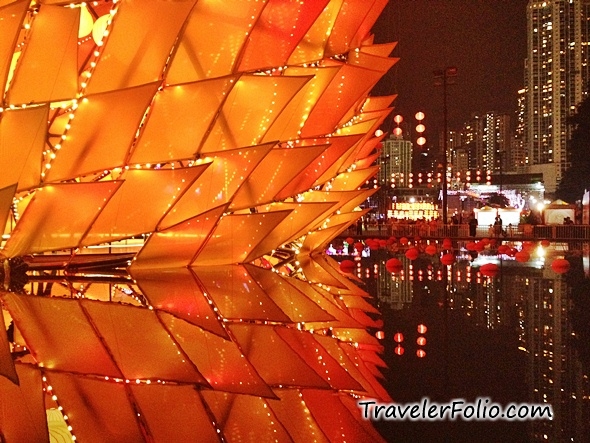 There's string puppet show as well.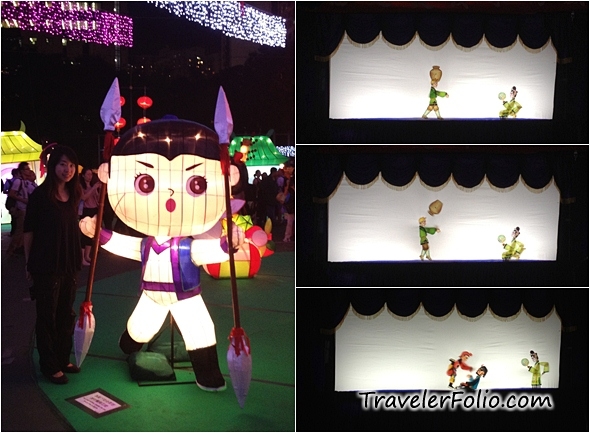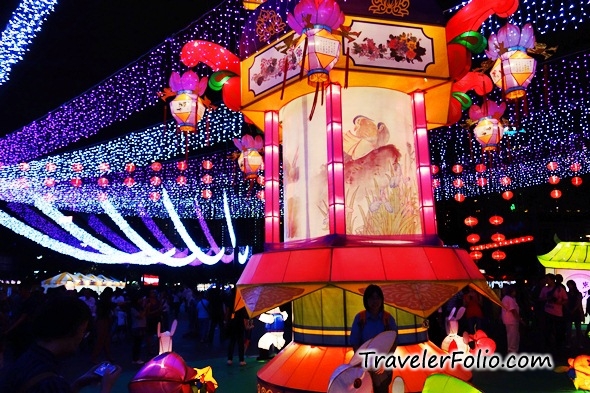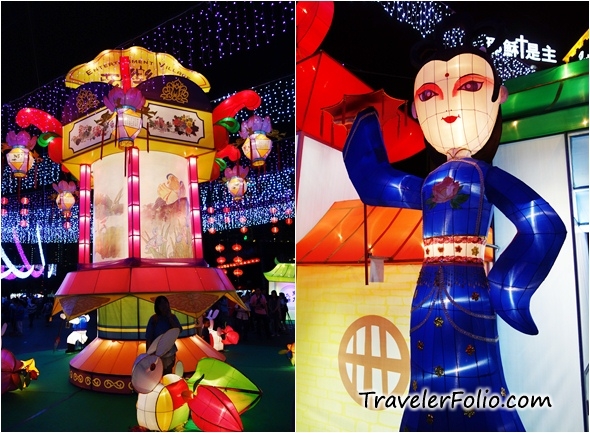 Thanks OMY.sg for linking me up with the organiser of Social Media Week Hong Kong. I really enjoyed meeting interesting and nice people at the event. A big Thank You to the marketing team of Harbour City for your warm hospitality! See you guys around!