From Wanaka, we drove to Twizel via Lindis Pass which is another interesting terrain because it really reminds me of the standard Microsoft wallpaper.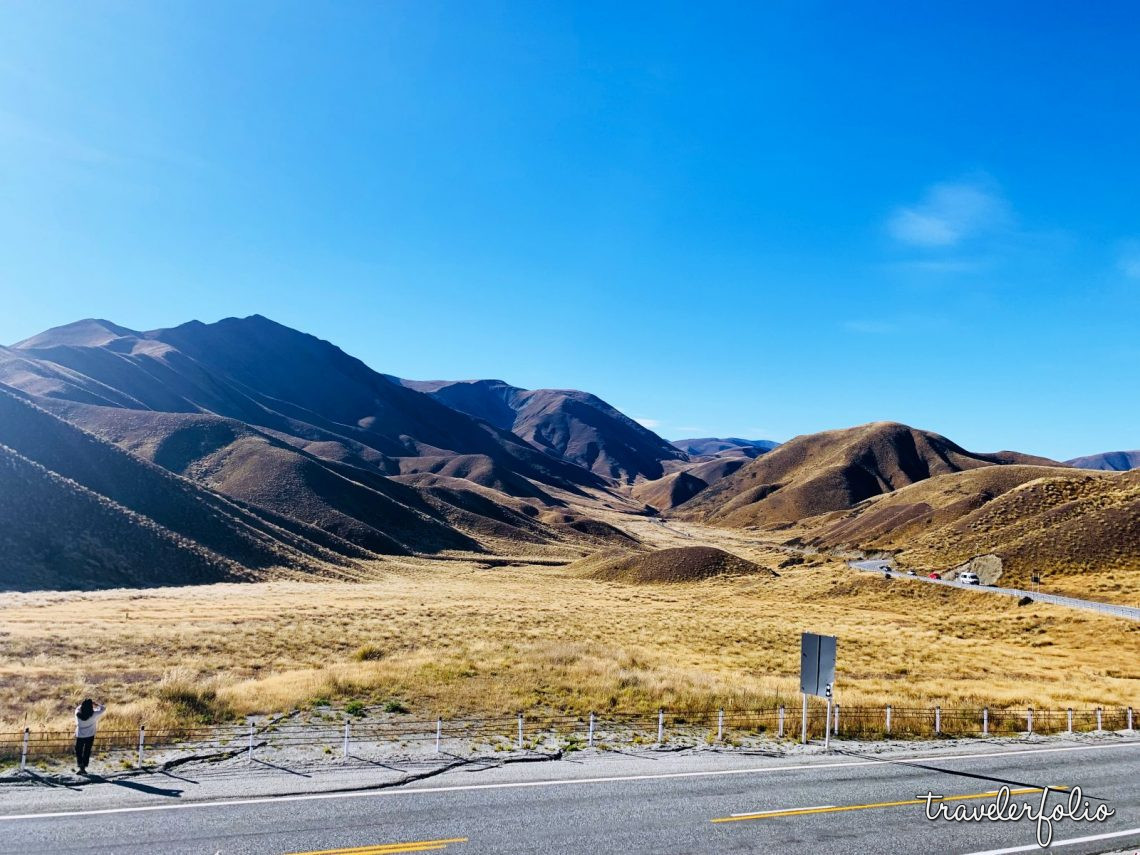 At Lindis Pass, tussock grassland dominates the landscape and for many months of the year, one can expect to see snow in this mountainous area. Even though there was no snow during our visit, the golden landscape still proved to be a well worth stop for photo-taking and soaking in the amazing view. The whole road trip takes roughly 15 minutes to drive and part of it is winding, but every turn provides some dramatic change of views.
We pulled up at the parking bay and walked to a viewing platform.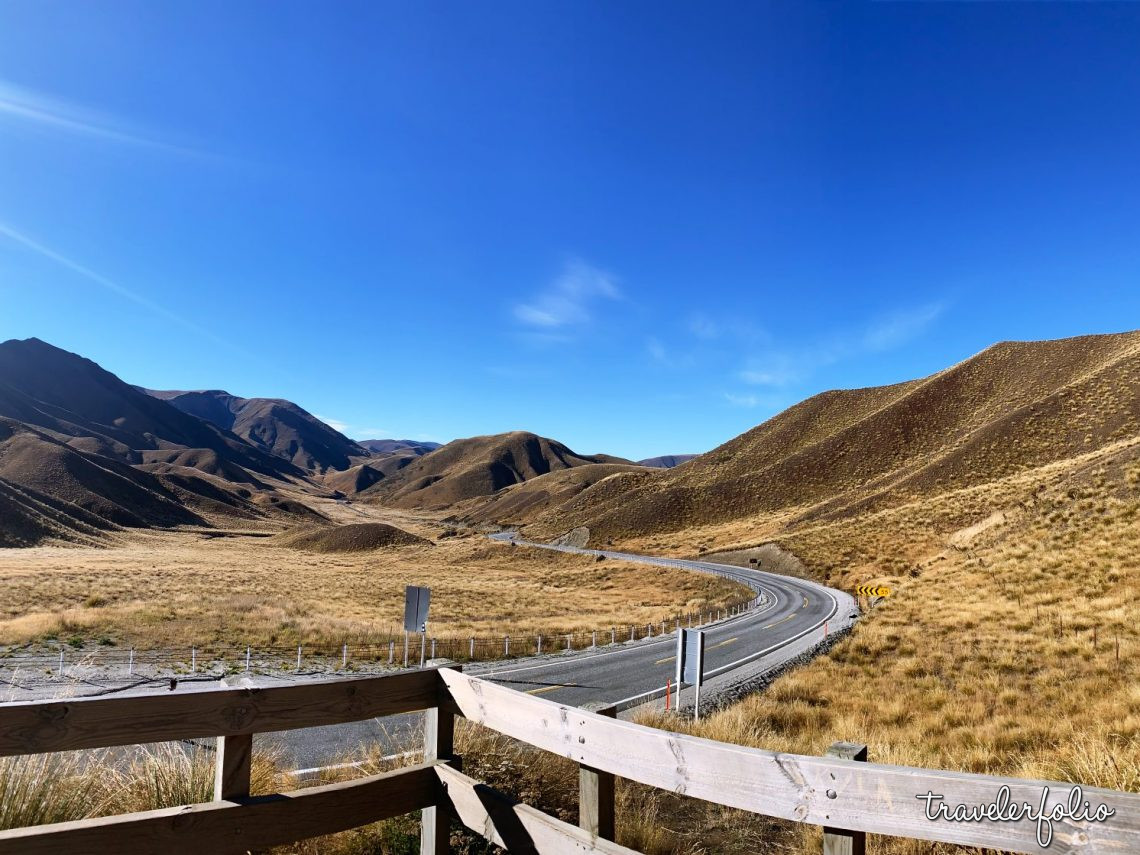 We lodged ourselves at Twizel, which is the largest town in the Mackenzie District. Rather popular with tourists, it commonly serves as a base for exploration of Mount Cook National Park. Our plan was to hike the Hooker Valley – named as one of the 'best day walks in New Zealand'
Twizel during sunset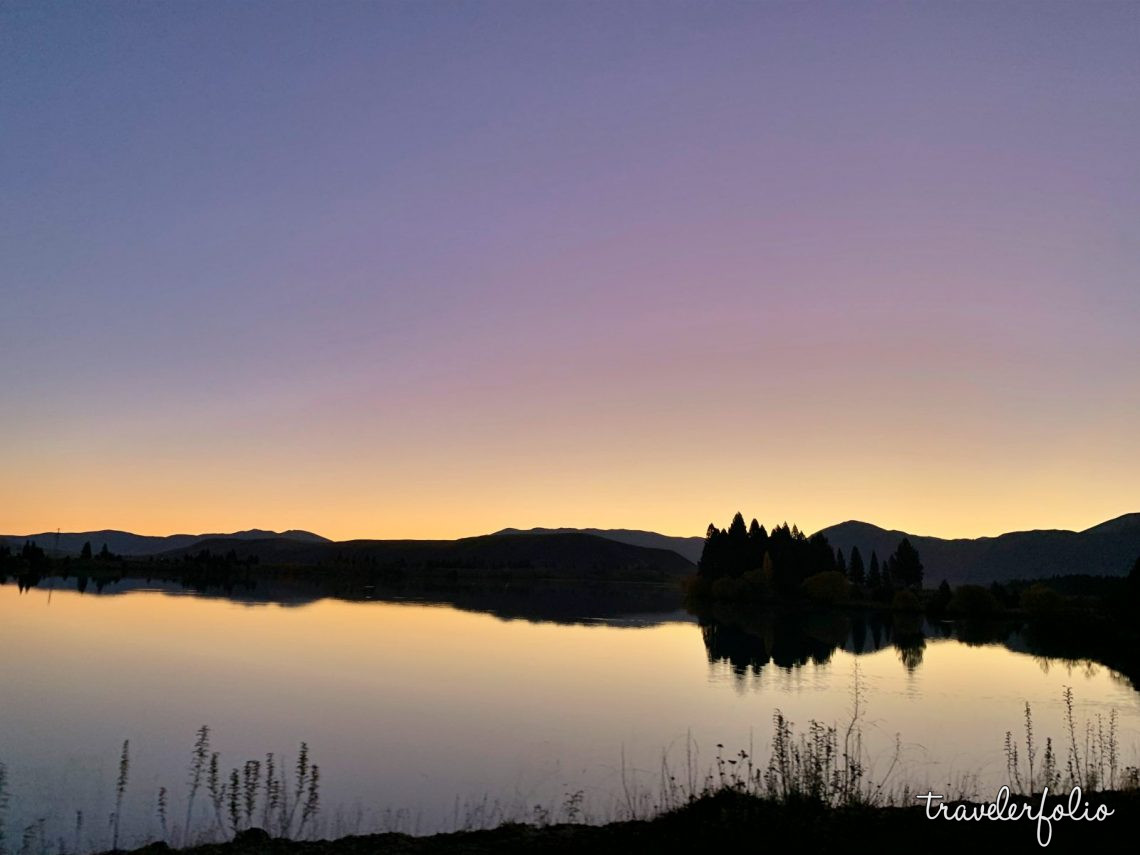 Mount Cook National Park
Mount Aoraki/ Mount Cook National Park is New Zealand's great alpine park, boasting the highest mountains and largest glaciers in the country. Glaciers cover 40% of the park and there are 19 peaks over 3000 meters high. The different levels of walk or hike are suitable for many, from 10 minutes to 4 hours and even overnight tramps.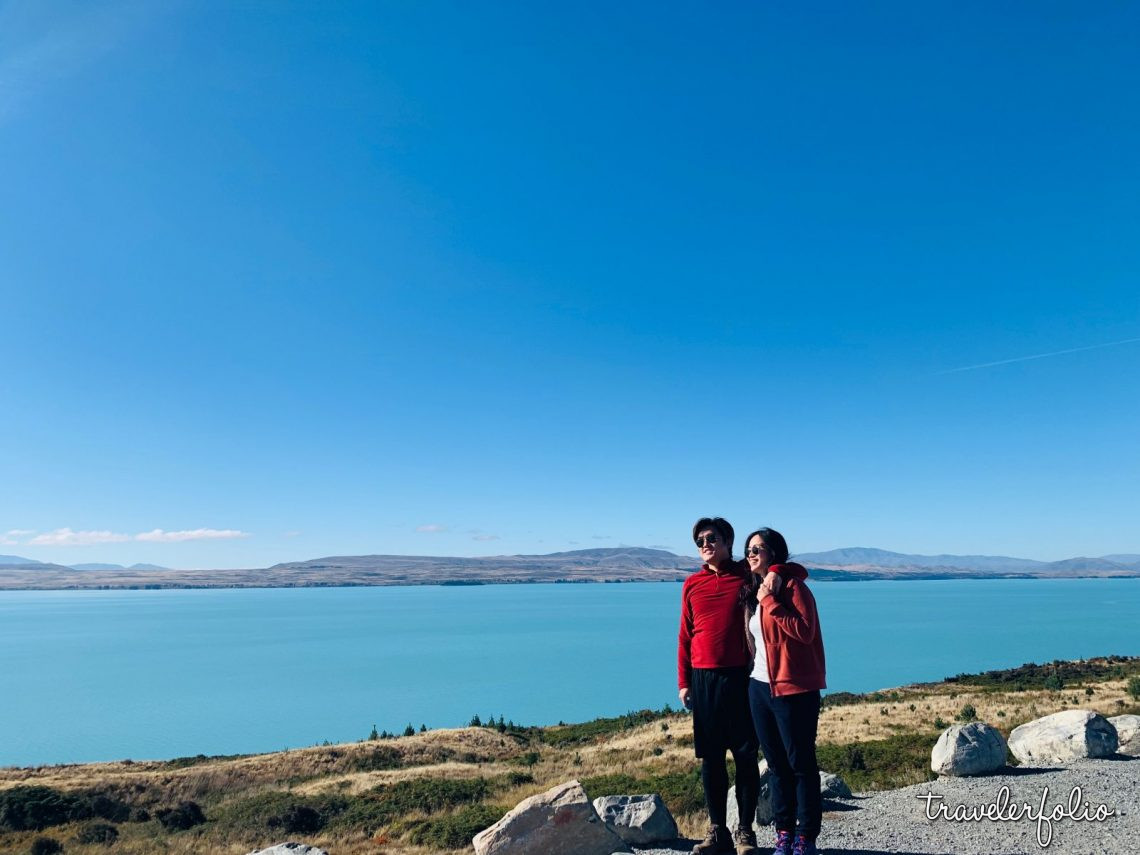 A shot along the Ben Ohau Range, from lookout beside Lake Pukaki, Mt Cook is 1.25 hrs away by car. Mountain glaciers can already be spotted from afar. They can be seen all year around.
Lake Pukaki, overlooking Mount Cook.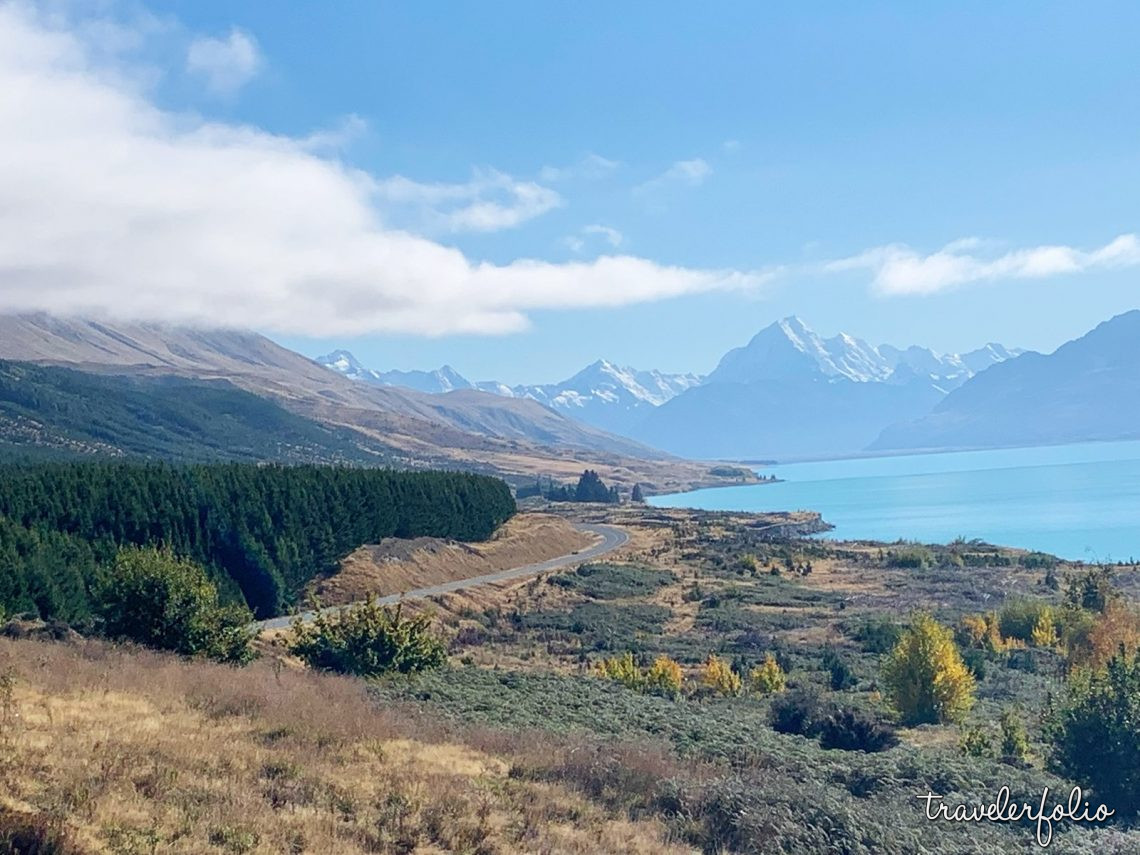 Getting nearer to Hooker Valley which is approximately 3 hours return.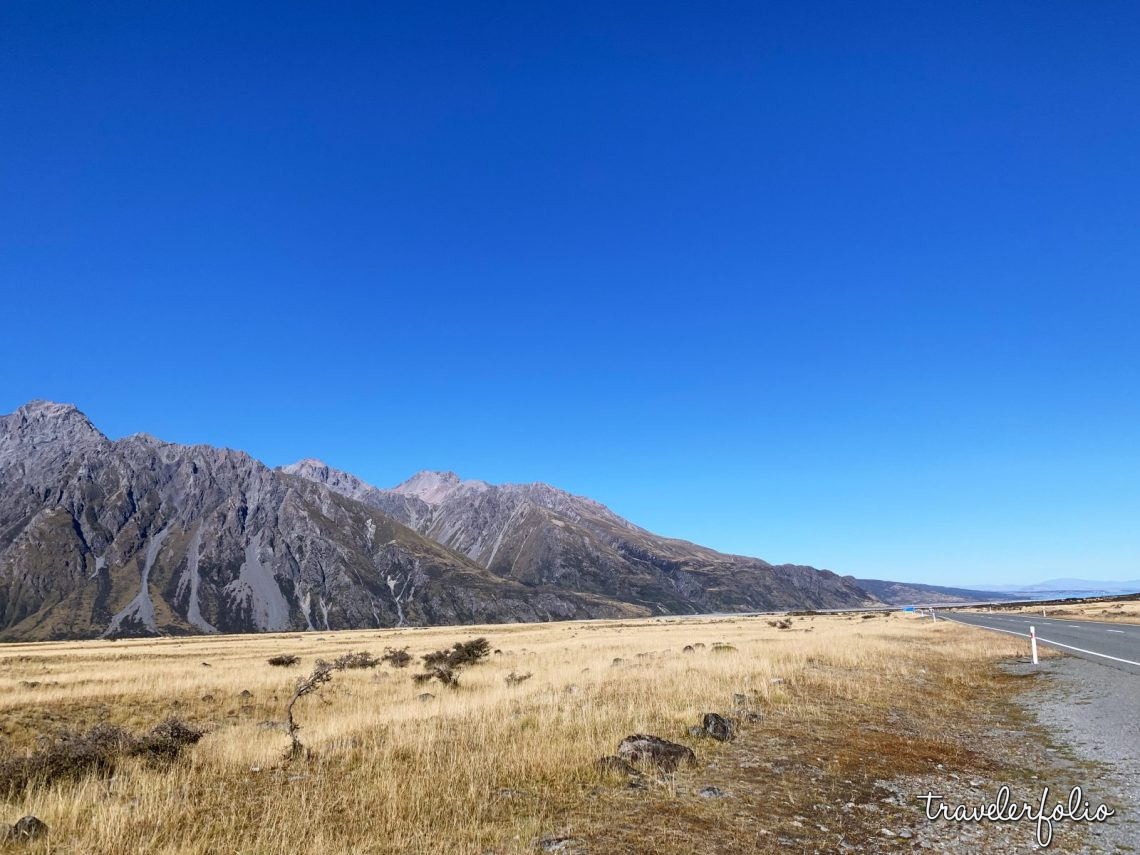 Beautiful backdrop of Hooker Valley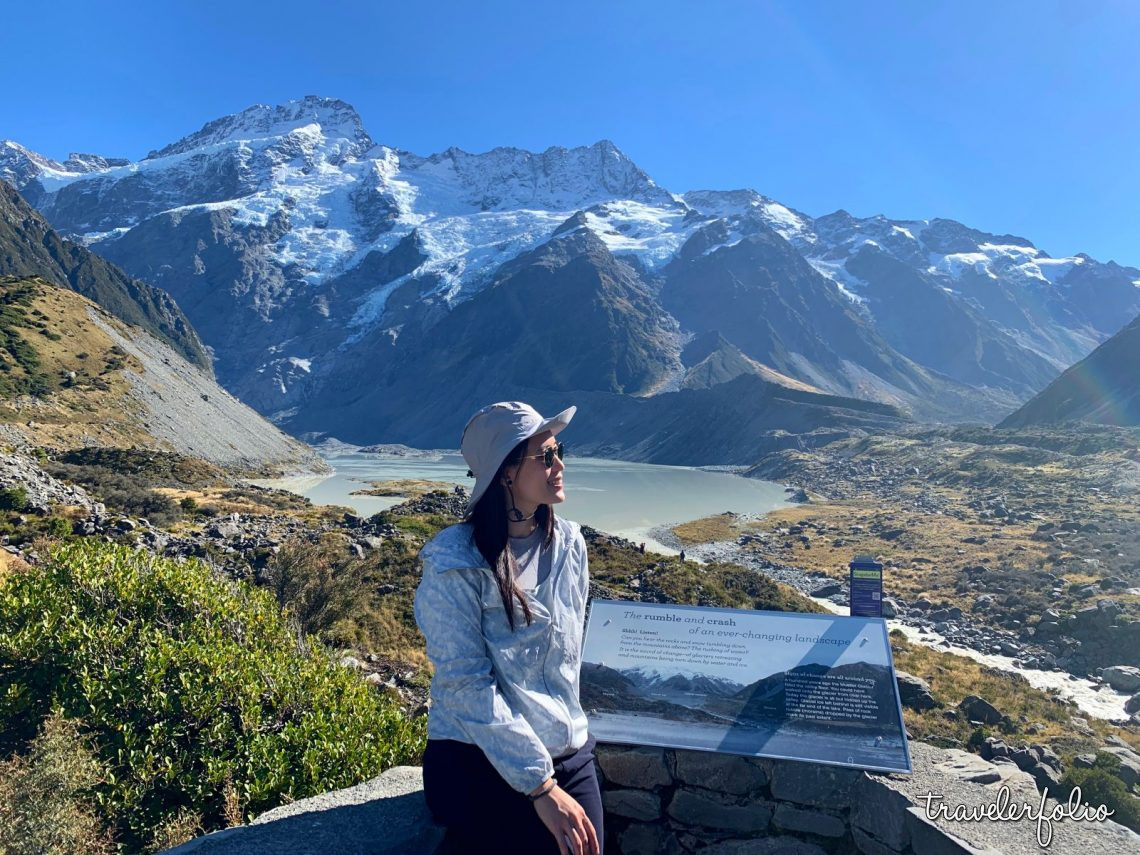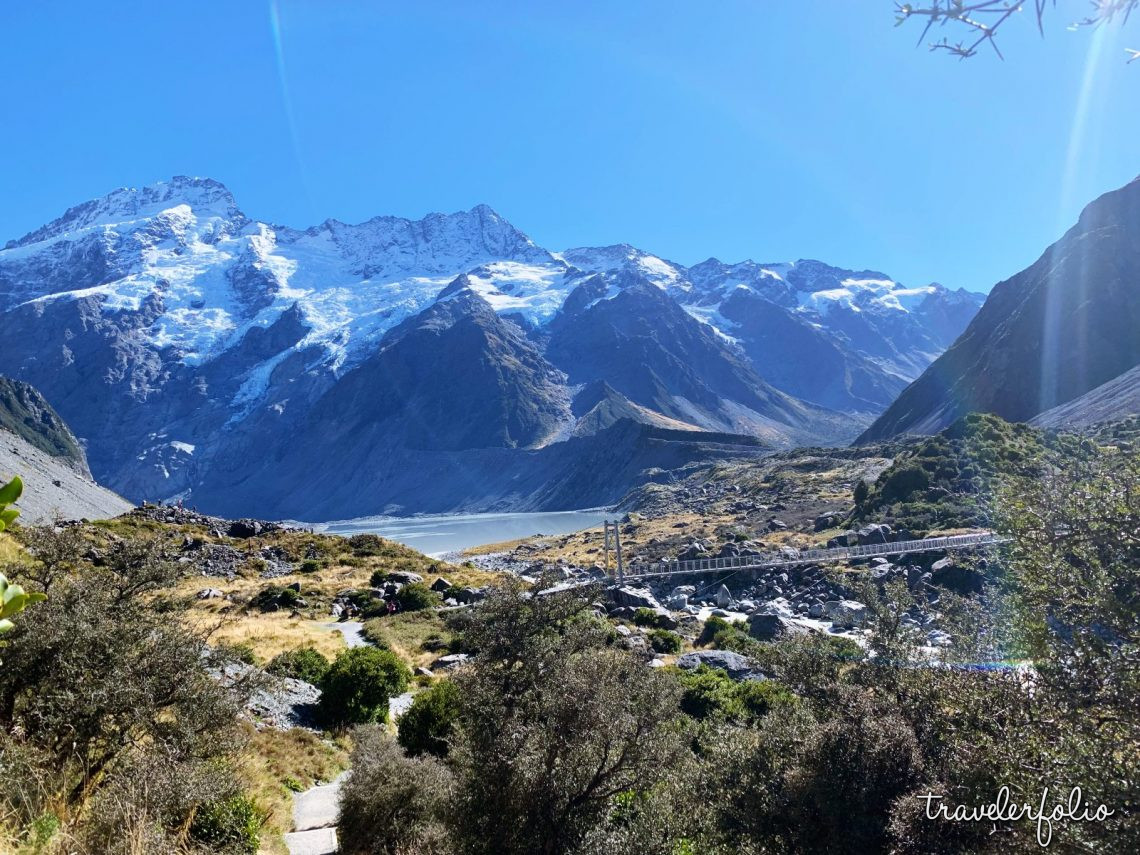 Icebergs floating on Hooker Lake. We decided to tuck in our lunch with this view.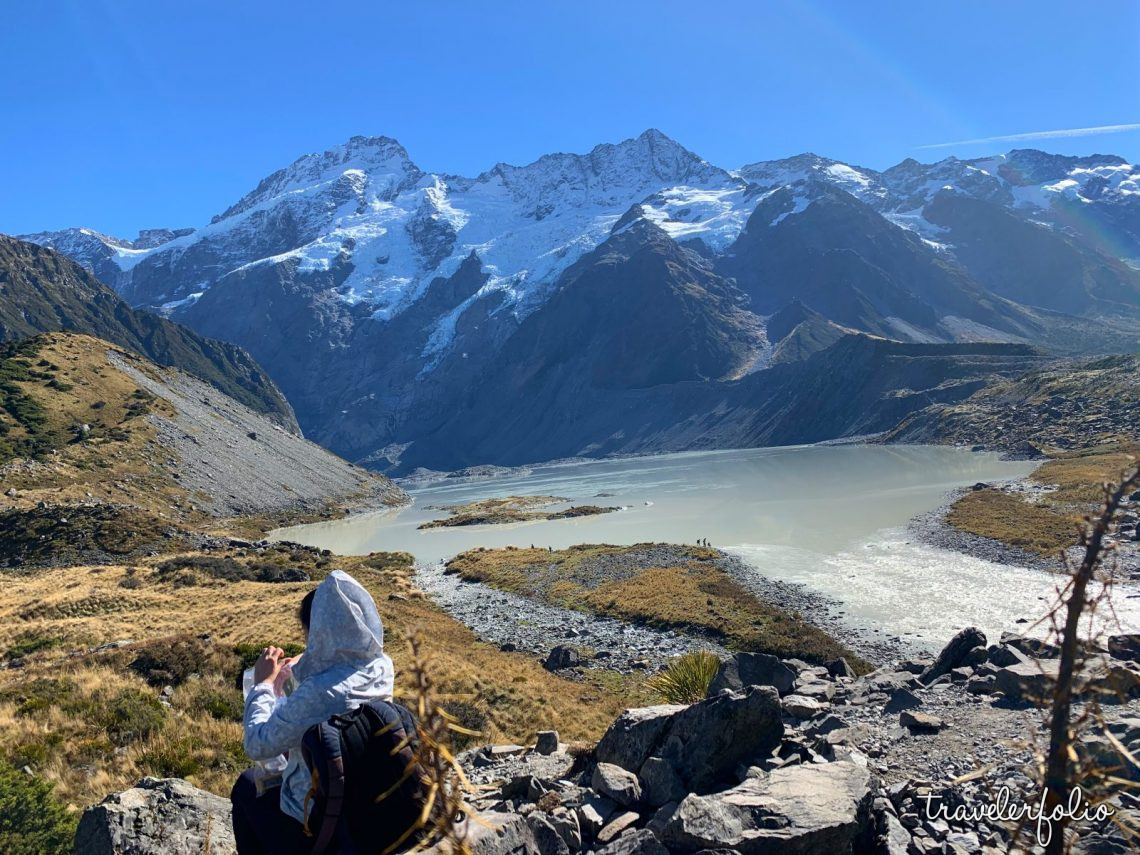 Kea Point Track
We also tried the Kea Point Track, that's merely 30 minutes return, with the end point as a viewing deck that offers magnificent stunning views of Mount Sefton, The Footstool, Hooker valley, Mueller Glacier lake and Aoraki/Mount Cook. We saw families and toddlers on the same track, so it is definitely kids friendly.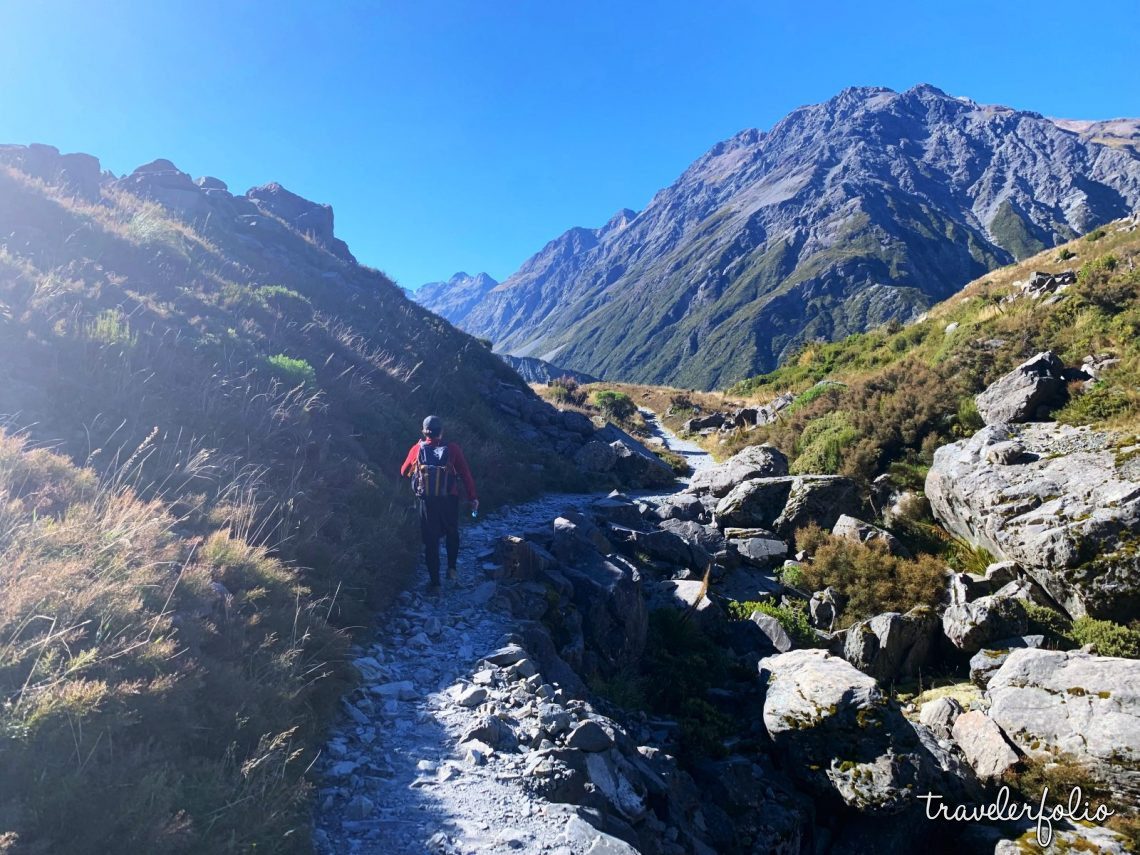 Mueller Glacier lake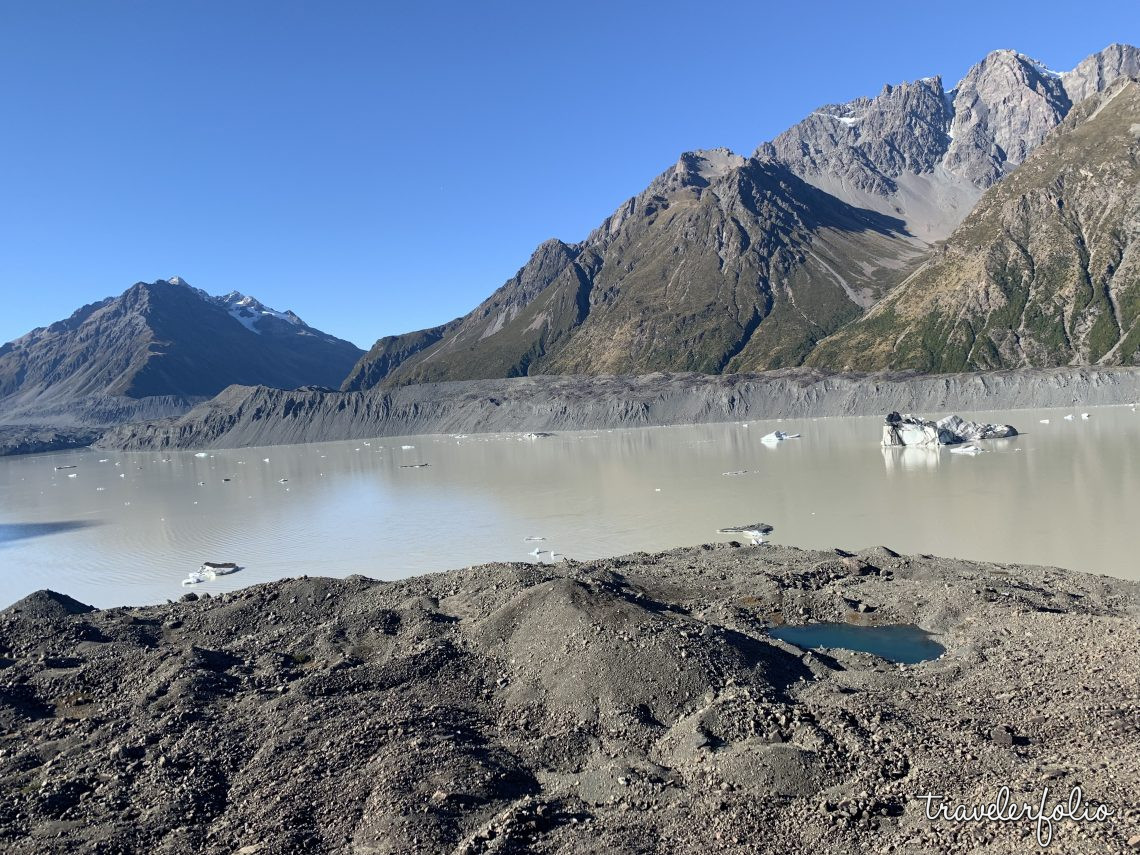 Tasman Valley
On our way back, we discovered the entrance of Tasman Valley. Being quite spontaneous, we steered in another 7 km to take a look. Unexpectedly, we ended up with another 40 minutes return hike with gradual incline on rock steps. What a workout!
Watch out for the Blue Lakes and Tasman Glacier View. This point of interest promises a good view of the lower Haupapa/Tasman Glacier and lake, icebergs and the mountains at the head of the valley.
Wide plain land and valleys. A formation by nature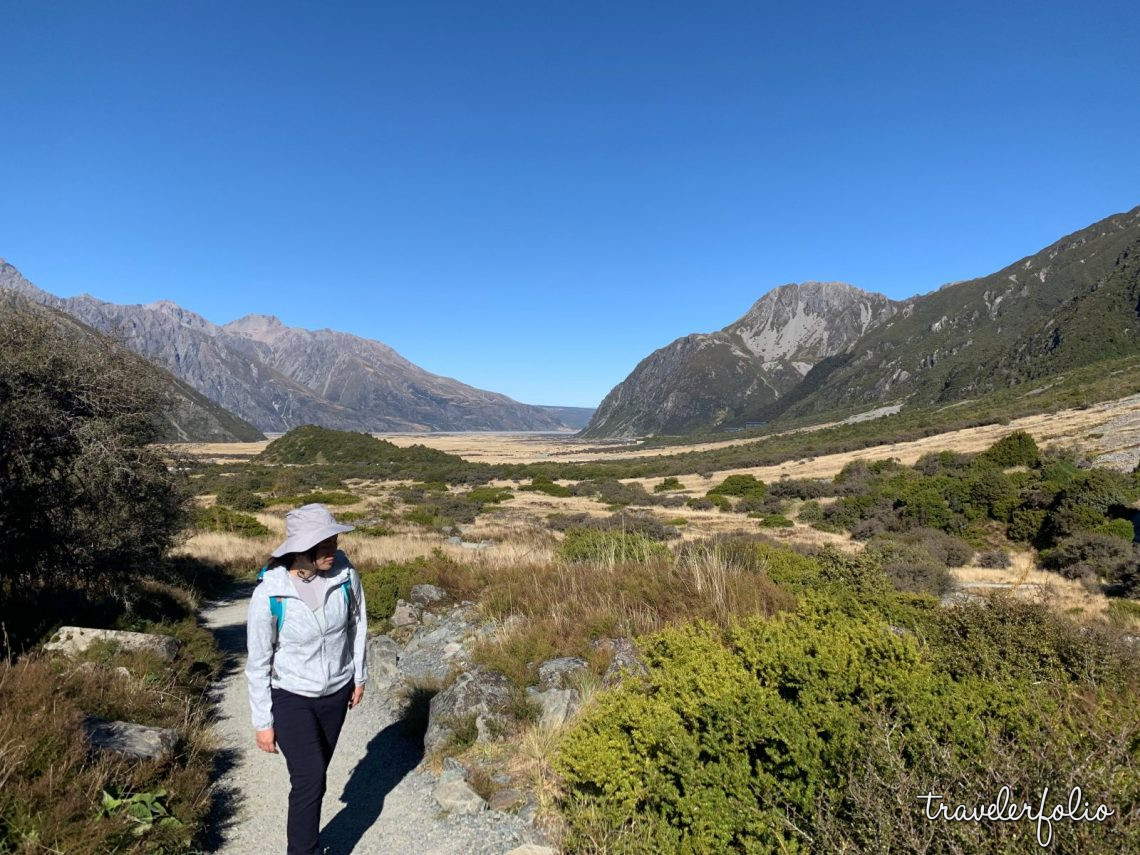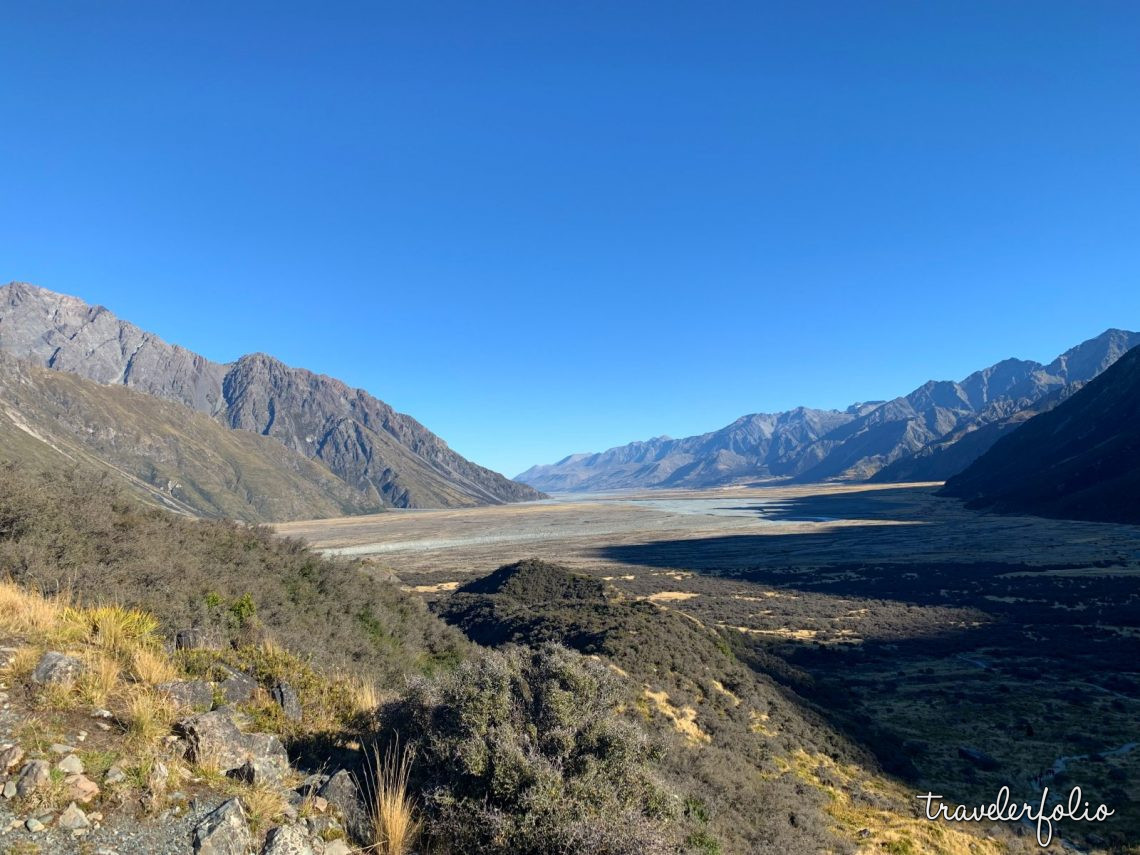 Finally, we wrapped our day with a much-deserved dinner back in Twizel, where we walked into the local famous – Poppies Café that serves fresh locally ingredients. All staff were friendly with outstanding customer service. The lamb and vegan lasagne were amazing and we highly recommend those. Nothing beats hot piping food after a day of labour!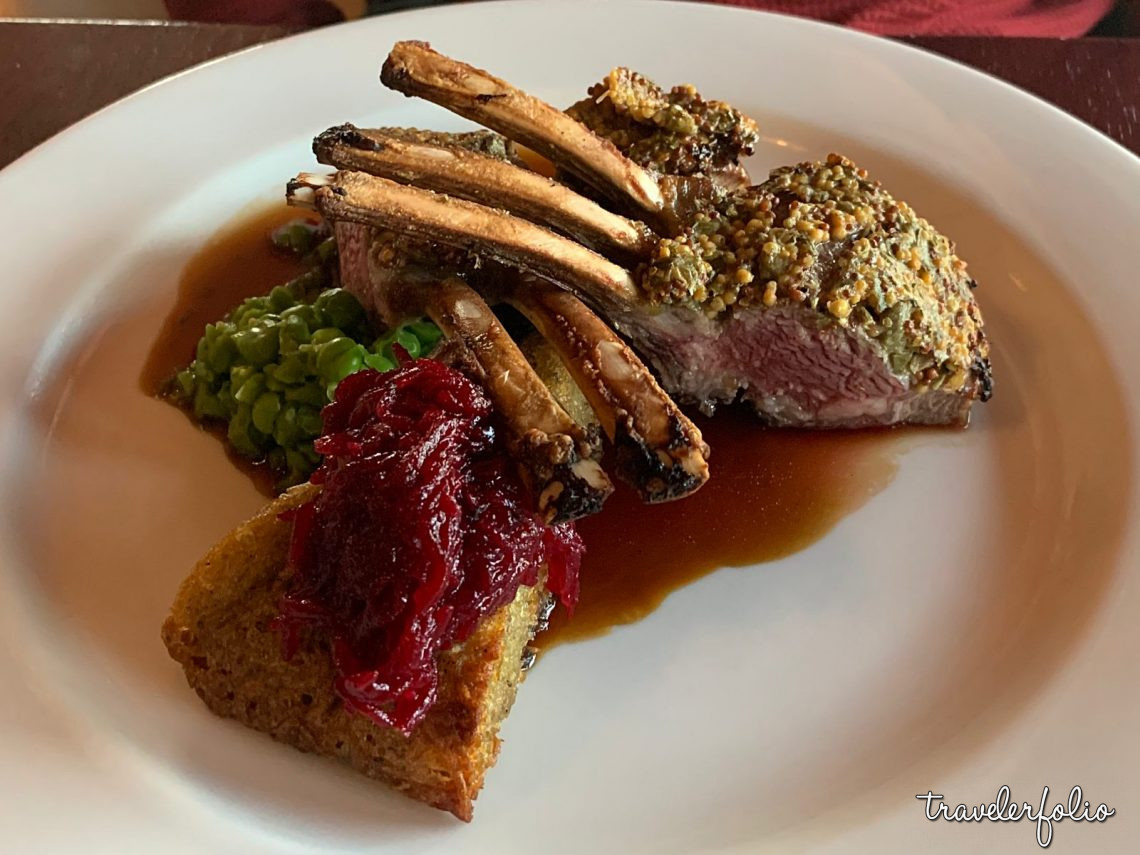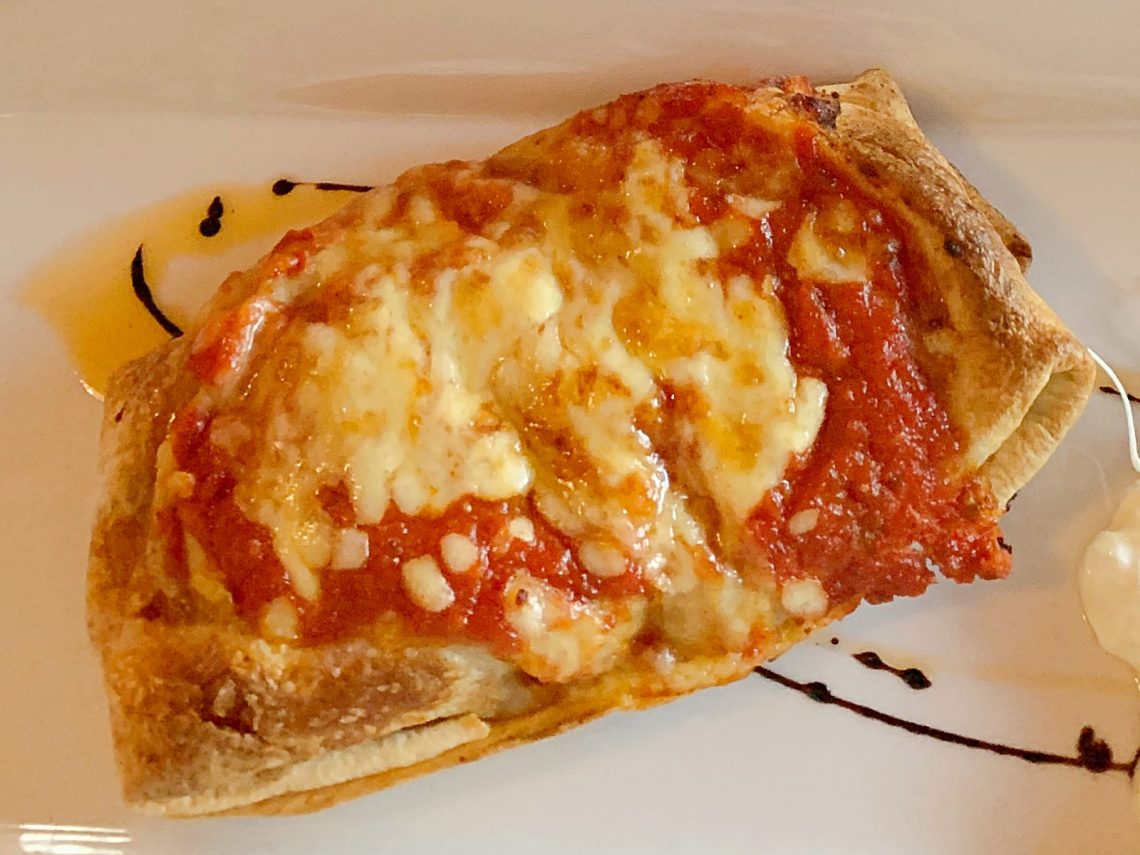 Address: 1 Benmore Place, Twizel 7944, New Zealand
NZ Salmon
In Twizel, we also researched about the high quality of New Zealand salmon that they produce with pride. Floating on the glacial waters of Wairepo Arm, High Country Salmon is ideally situated on State Highway 8 just south of the town of Twizel. This is on our way to Christchurch as we were exiting Twizel.
Needless to say, with high reviews and comments on High Country Salmon, we didn't want to miss the opportunity to taste fresh and good quality salmon. Visitors can purchase salmon, feed the fish, relax and take in the beautiful scenery. Of course, the menu is almost all salmon…hot pie, quiche, chowder or just plain sashimi style.
Entrance of High Country Salmon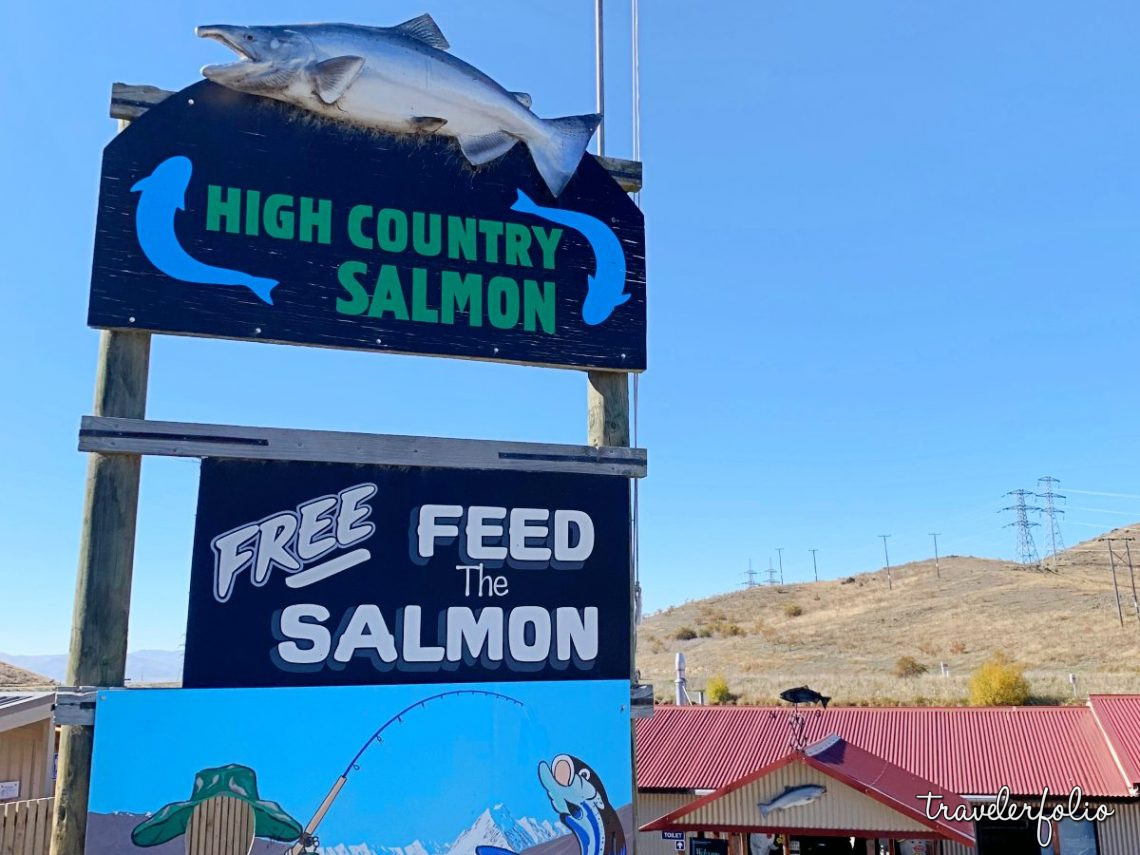 Hot Chowder, Sashimi and Latte on a good weather!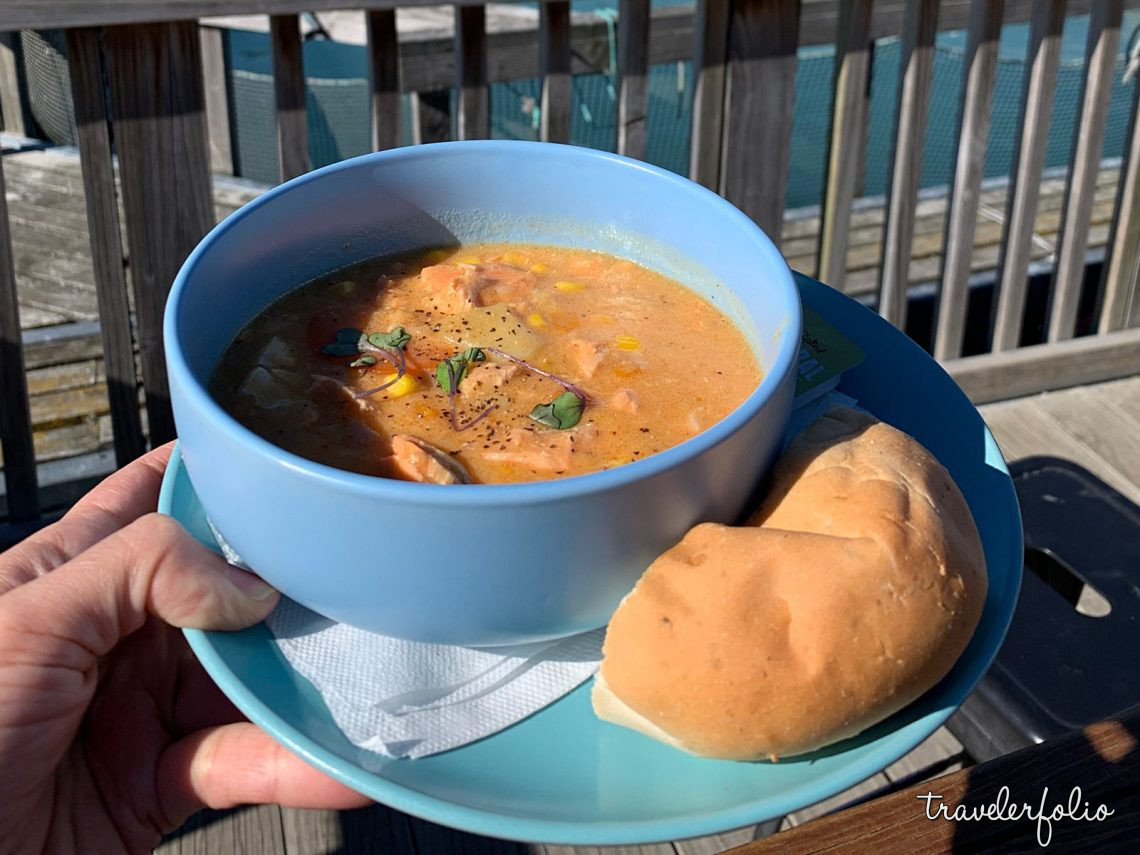 Free entrance to the farm and take time to enjoy the moment.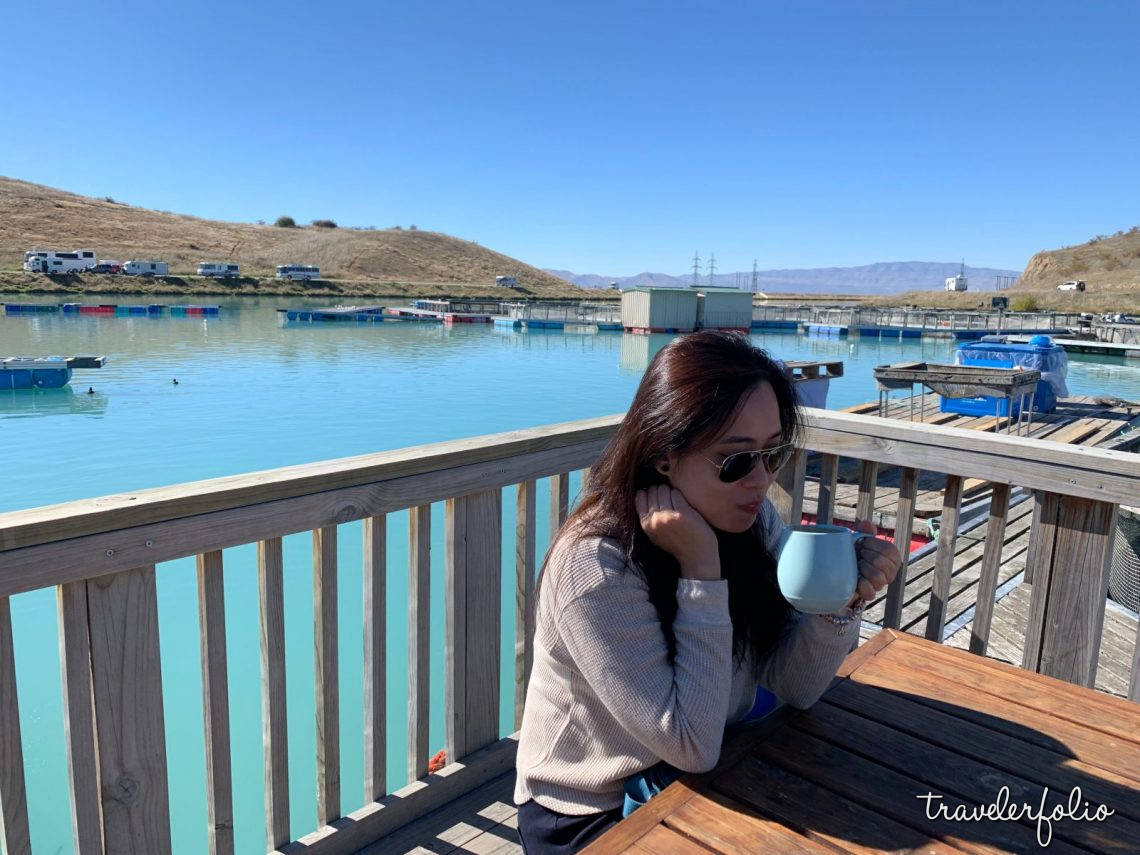 Lake Tekapo
We stopped over at Lake Tekapo which is a beautiful turquoise blue created by rock flour from the surrounding glaciers. The glaciers in the headwaters of Lake Tekapo grind rock into a fine dust on their journey down towards the lake. This rock flour caused the magnificent turquoise.
The lake is decorated with a gravel beach and trees. We also spent some quiet times handpicking pinecones. With such a serene environment, no wonder it is a popular recreational area for boating and swimming in summer, and picturesque scene in winter to boot.
Up next, the last leg of our New Zealand self-drive trip in Christchurch, Kaikoura and Wellington.
Follow us on Facebook and Twitter for updates on New Zealand road trip.
By Kelly