Tanzania has some of Africa's most iconic national parks teeming with exotic wildlife and awe-inspiring landscapes. For climbing and trekking fans, the East African nation is home to a major tourist destination – Mount Kilimanjaro, the highest peak in the continent and the tallest free-standing mountain in the world.
Aerial view of Mount Kilimanjaro while flying over Tanzania.


Looking for island getaway? Lying off the coast of Tanzania, the Zanzibar Archipelago is synonymous with pristine white beaches and turquoise waters. Stone Town in the cultural heart of Zanzibar, was designated as a UNESCO World Heritage Site owing to its artistic history that reflect the unique elements of Arab, Persian, Indian, European and East Africa.
The Rock seafood restaurant on Zanzibar island.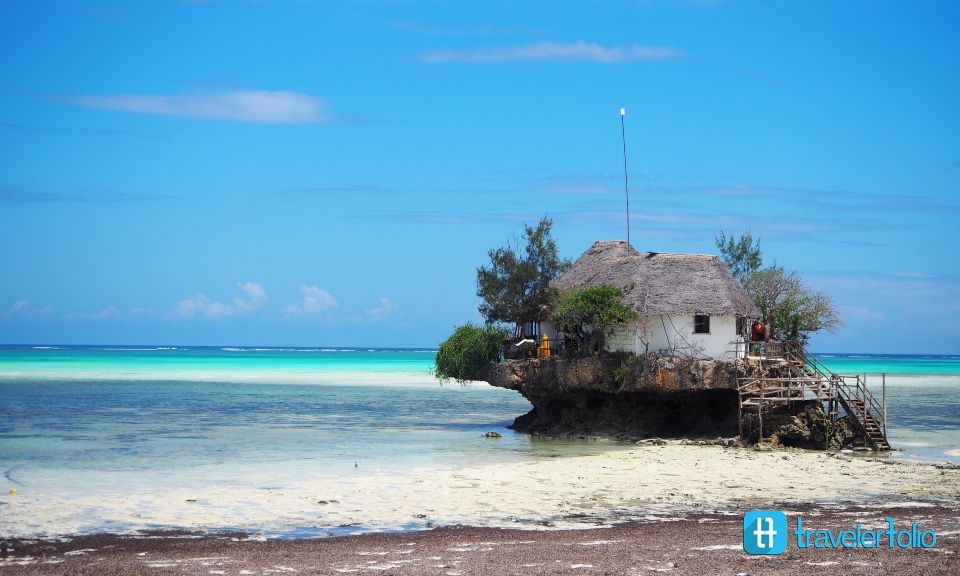 Dolphin watching boat trip in Zanzibar.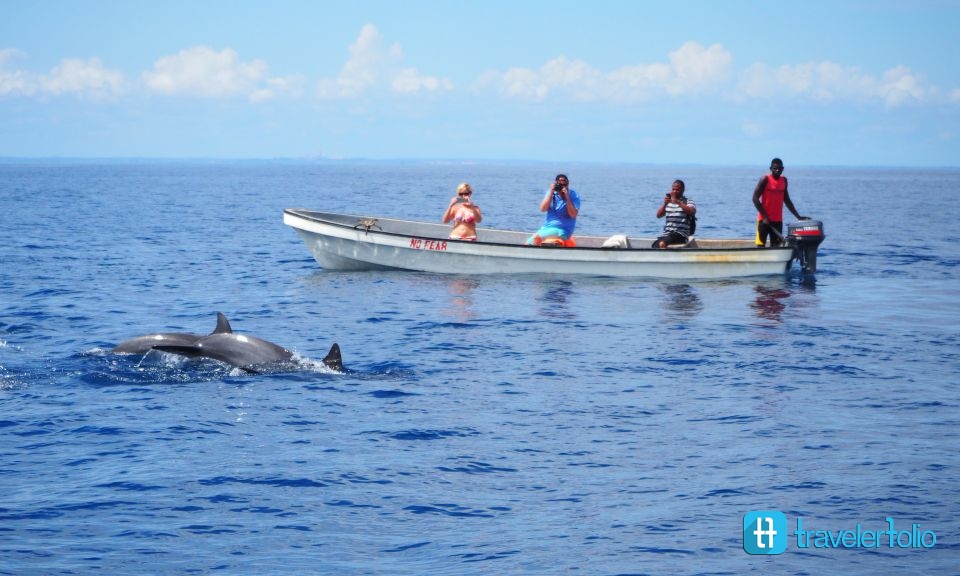 Beautiful sunset in Zanzibar.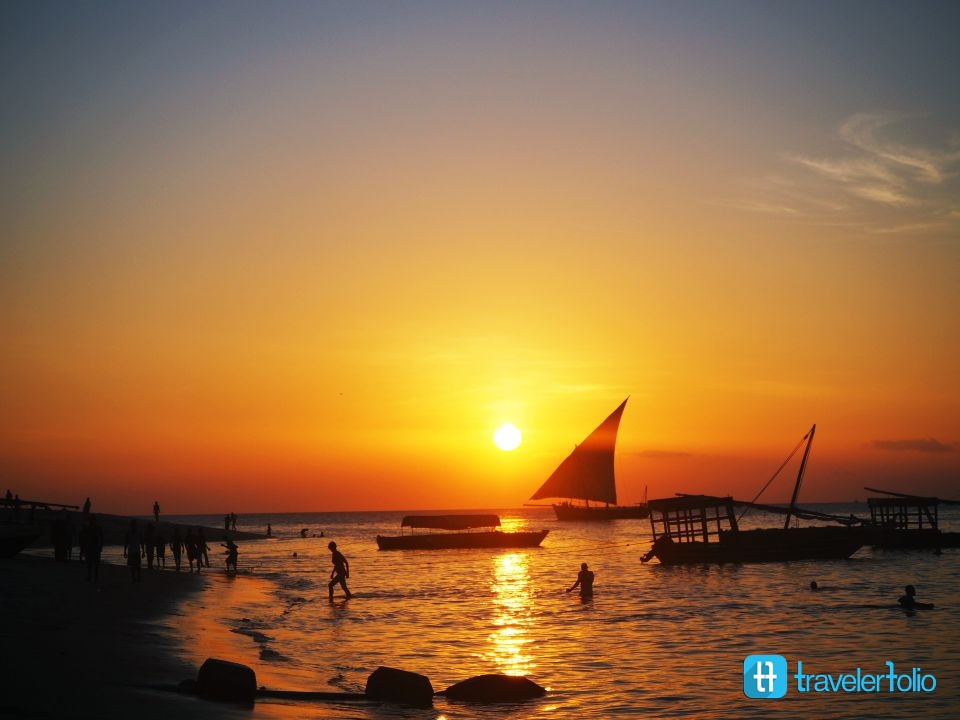 Many thanks to Qatar Airways for inviting TravelerFolio to Zanzibar, and The Residence Zanzibar for being such a wonderful host, taking care of the well-planned itineraries and touring us around to experience the best of Zanzibar in a week.
Awesome performers at The Residence Zanzibar.

Since October 2015, Qatar Airways has been operating daily flights to Zanzibar, Tanzania from Singapore. We were very excited to experience the latest A350 XWB (Xtra Wide Body) jetliner, and Qatar Airways is the world's first airline to operate Airbus' newest widebody jetliner, with the widest seats of any jetliner in its category.
To take passenger comfort to new heights, some of the key features include wider seats in both Business and Economy classes, the lowest twin engine noise level of any aircraft, advanced air conditioning and full LED mood lighting to reduce the effect of jetlag. The seats and amenities are specially designed for Qatar Airways.

The Business class cabin consists of 36 seats that can convert into an 80" full flat bed, each comes with a 17" HD touch-screen in-flight entertainment system, powered by Android. The noise-cancelling headset is the next best thing for a rich entertainment experience.
For those who like window seats, you will be happy with the wide panoramic windows that go from fully transparent to 100% light-blocking with just a touch on the button. All seats have direct aisle access.
There is plenty of storage space at the seat to store your personal belongings.



To ensure comfort and smooth flight, Qatar Airways A350 XWB is equipped with advanced flight control system which constantly adapts to minimise gust induced wing loading.
The Business Class inflight meals prepared by celebrity chef were more than just eye candy – it was oh-so-yummy! And you can order from the menu anytime throughout the flight, complemented with an extensive wine list.


Hamad International Airport – Doha's new hub
From Singapore, it takes about 8 hour to arrive at Hamad International Airport in Doha for transit to Zanzibar. The airport is touted as the world's most luxurious. Upon arrival, one can easily feel the artistic vibe of the airport terminal as plenty of artworks are on display, one of them is the famous over-size Lamp Bear by Swiss artist Urs Fischer.

Our flight out of Doha to Zanzibar would take off couple of hours later, so we headed to Al Mourjan Business Lounge to freshen up. This massive lounge spells world class standard, offering travellers a resort-like experience to relax and rejuvenate before taking the next long-haul flight.


There are shower rooms, 'quiet rooms' that come with a sofa bed for travellers to rest, fully equipped business centres, dining areas that offer buffet, a la carte menus and light snacks, as well as a signature bar serving beverages. Families with kids can hang out at the game rooms and children's play room.

Located within the airport, the Airport Hotel boasts 100 rooms and suites of contemporary elegance ideal for travellers stopover. The room sizes range from 38 to 56sqm, and the largest being the Presidential suite with a size of 132sqm. It can be rented out for at least three hours.

The luxury Airport Hotel has a 24-hour fitness centre that opens to all customers of the airport and offers a range of facilities including a temperature-controlled indoor swimming pool, fully equipped gym with instructors, hydrotherapy tubs and shower rooms.

In 2015, Qatar Airways was awarded "Airline of the Year" by Skytrax and "Best Airline – Business" by Travel Weekly Asia Reader's Choice Awards for impeccable hospitality.

After three hours of rest-and-relax at the Al Mourjan Business Class Lounge, it was time to take the flight out of Doha to Zanzibar, Tanzania… Meanwhile, stay tuned for updates on our Zanzibar island expedition!