By Kelly Khong
After so many meals of good foods and wines here at Swan Valley, we were equally excited to be introduced to healthy vegetarian, vegan, raw and gluten-free meals from Swan Valley Vegetarian Café and Nursery.
During your visit, you can either choose to dine indoors or in the beautiful alfresco gardens surrounded by lovely greens and chirpy birds. They have chosen organic ingredients where possible and seasonal products so as to always keep their carbon footprint to the minimum. Enjoy clean food straight from their natural goodness and feel the happiness from eating so 'cleanly'. I love how the café was decorated with bright blooming flowers! The herbal teas, juices and breakfast will surely provide an energy boast for the rest of the day. Breakfast is until 11am.
I will choose alfresco gardens for my next visit!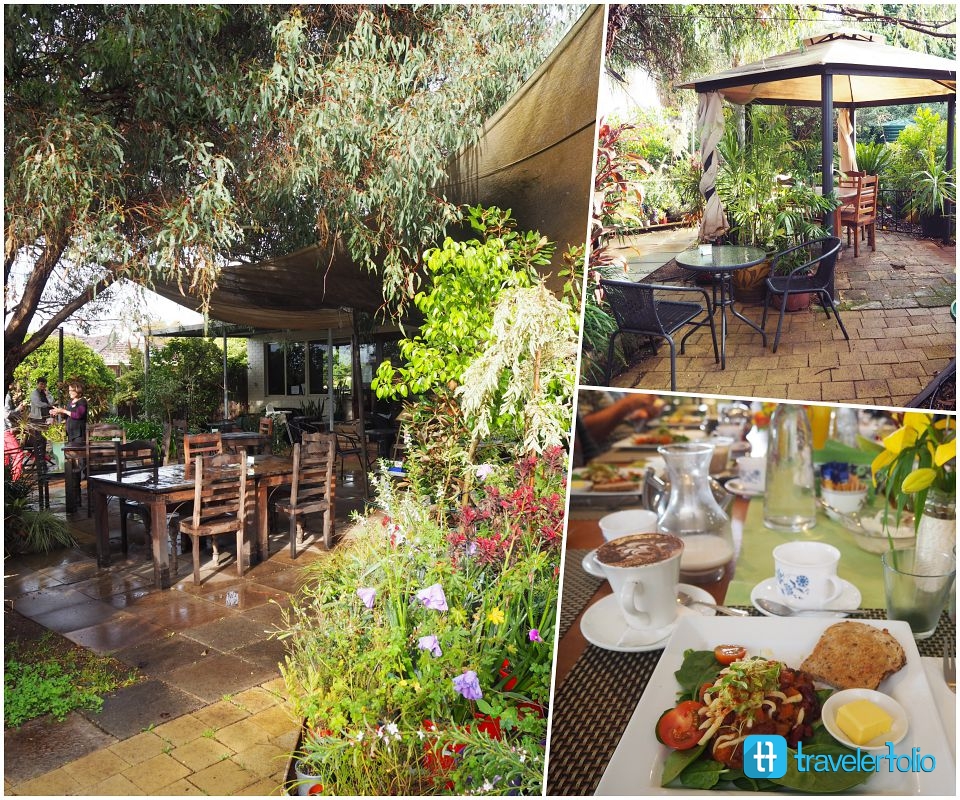 Who doesn't want to wake up to such breakfast? Homemade beans, spinach with cherry tomatoes, topped with cheese, avocado and heavenly toast.
After our hearty breakfast, we head straight to The Cheese Barrel for cheese making class, where we learn how to make homemade Haloumi cheese!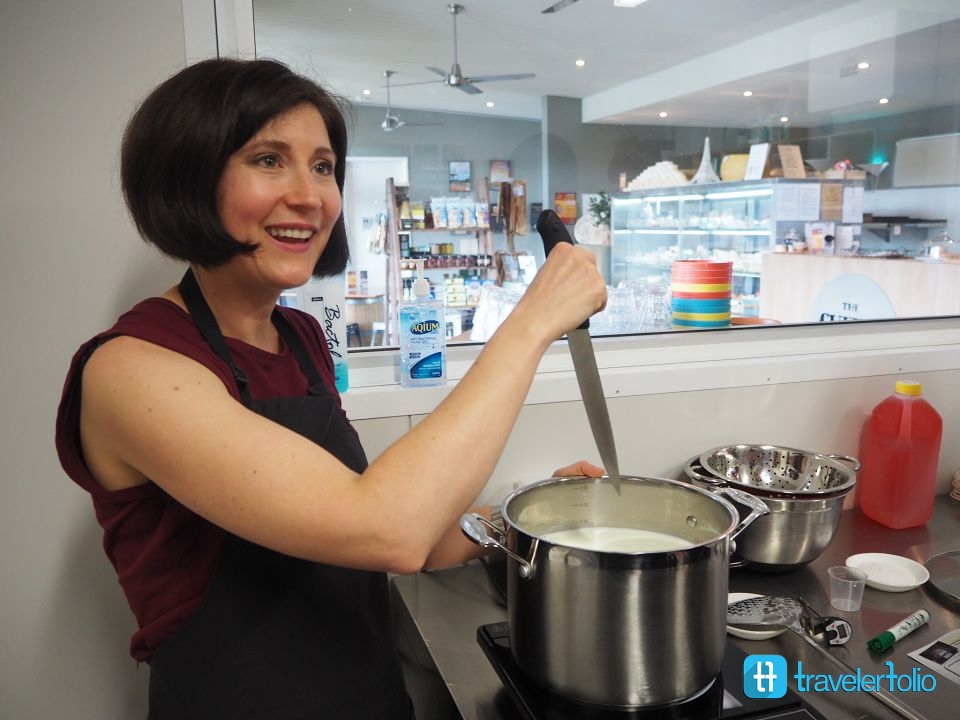 The Cheese Marker conducts various cheese making courses and easy step by step procedure – it was hands-on and informative. There is even after class support, namely the "Cheese Rescuer Team" you can contact if you run into problems at home! Do book beforehand to avoid disappointment.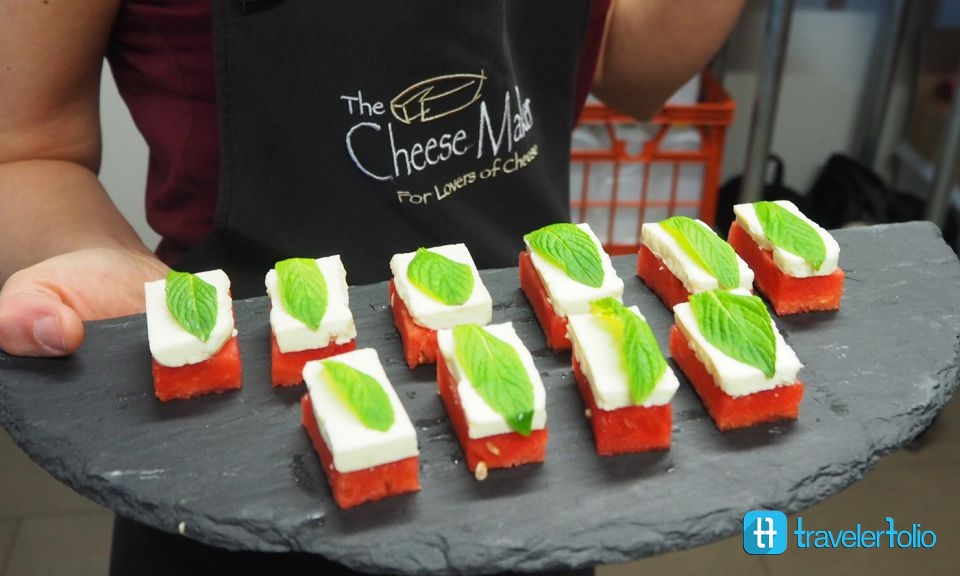 Turning my homemade haloumi cheese into delicious dish.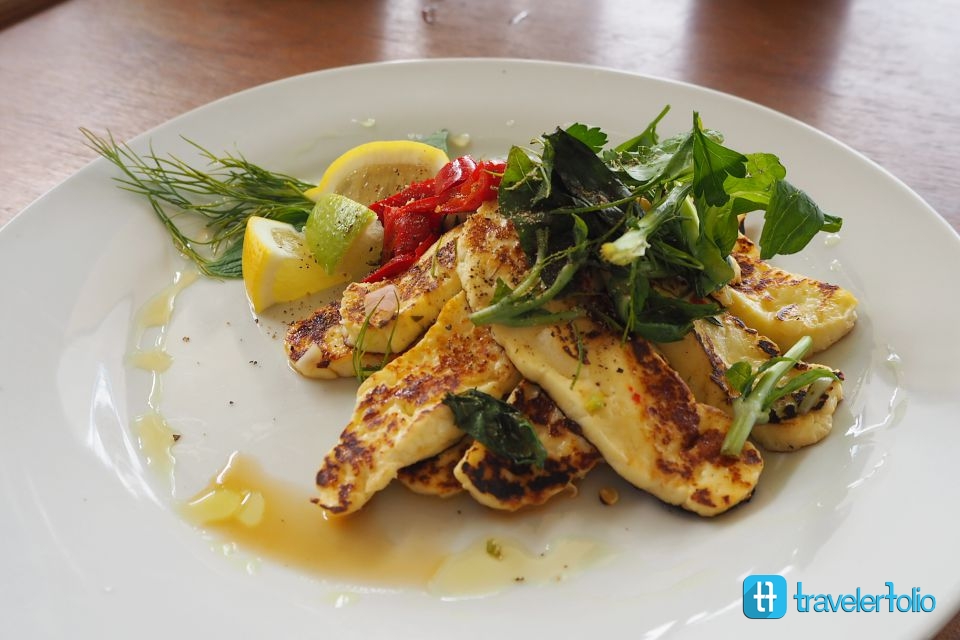 Apart from that, they also have a large selection of international 'benchmark' farmhouse and artisanal cheeses in Swan Valley, which you can buy and bring home.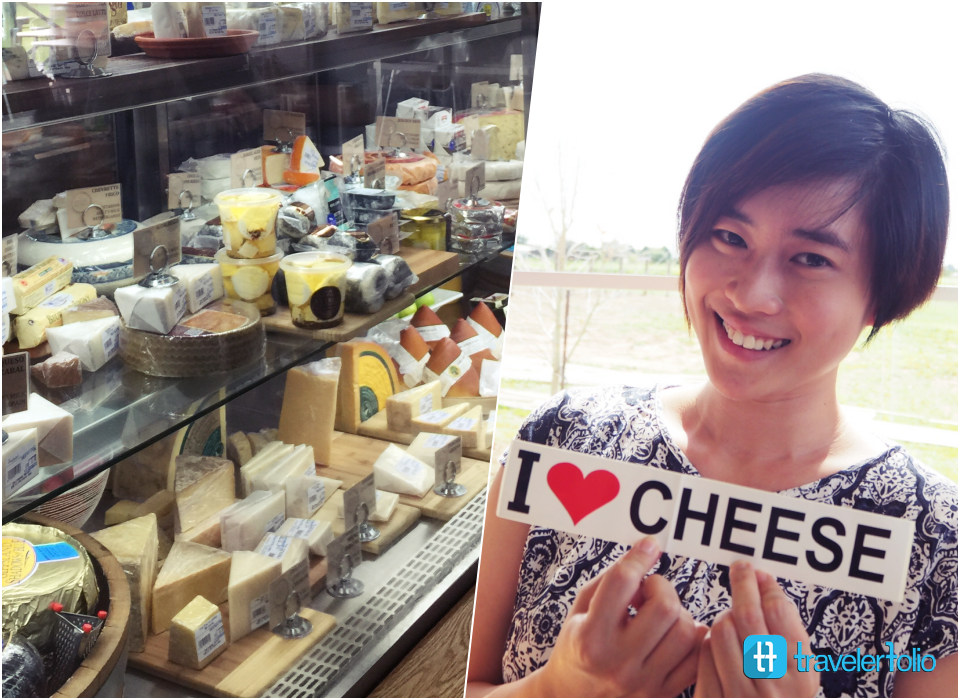 Within the same vicinity, we walked over to Olive Farm Wines, where we had tasting of wines, such as methods champenoise, white, red and fortified. Stari is the latest release in their ever growing fortified range. Rich taste with an abundance of flavours such as honey, chocolate, toffee and caramel. The flavours build in the mouth and finish with a great lingering sensation. This one is definitely worth a taste!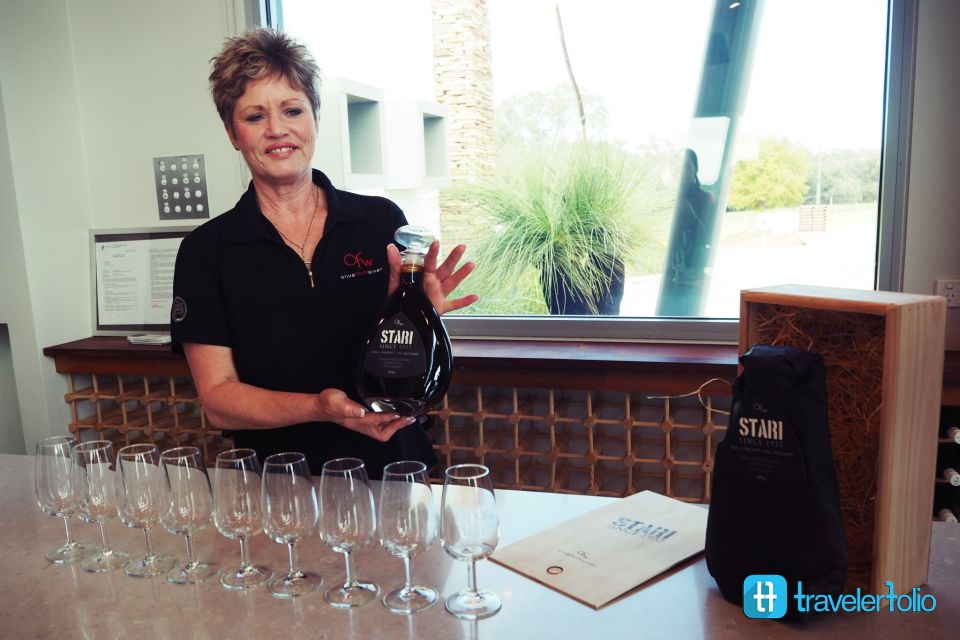 Lunch was at Broads Restaurant at Upper Reach Winery which was a perfect setting for a relaxed meal surrounded by scenic vineyards. We ordered platters to share along. Doesn't it look appetizing?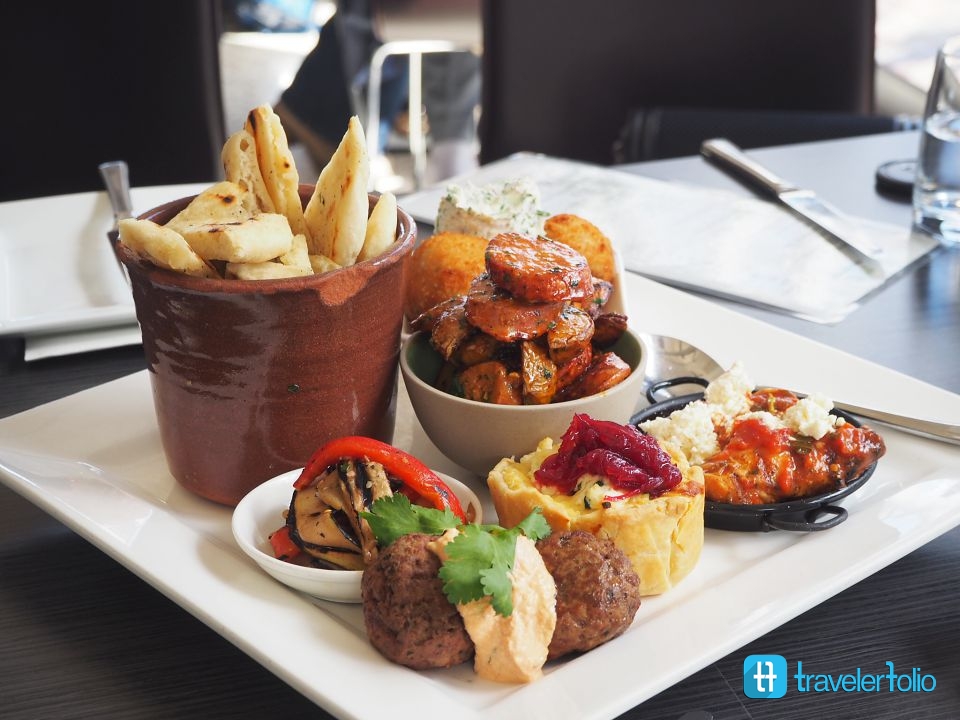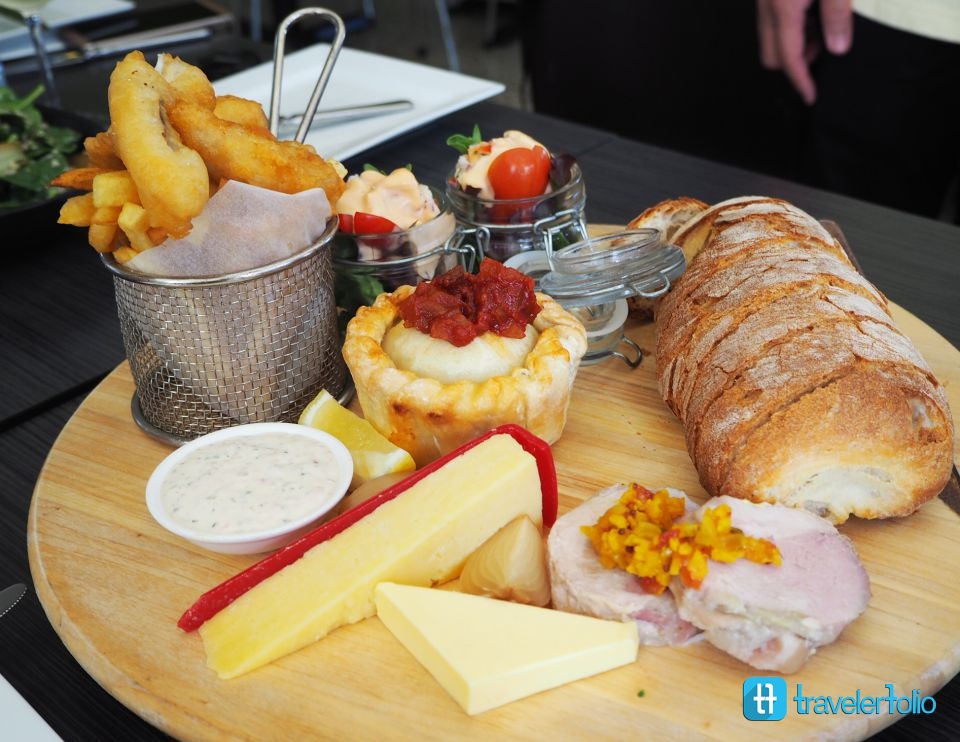 After lunch, we headed onward to a Mini Asparagus Masterclass with Alf Edgecombe at Edgecombe Brothers. In Swan Valley, passionate foodies don't just want to dish out the best food, they are committed to share and experience food too! We enjoyed a fun-filled afternoon, where we headed out to the fields and learnt how to grow and pick fresh asparagus.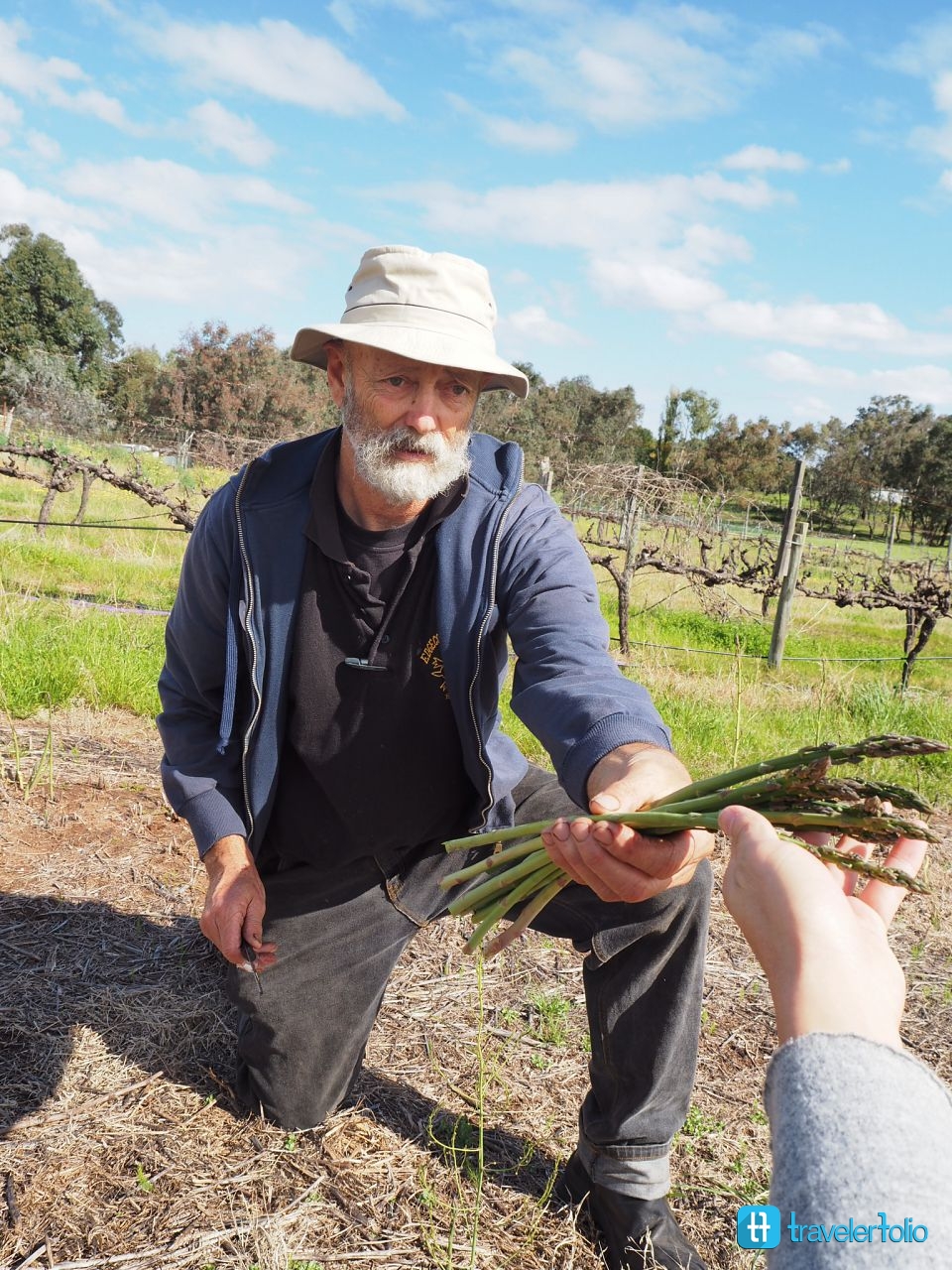 After collecting our harvest, we cooked it on the spot, outdoor, and tasted the freshness. A very true simple joyful experience!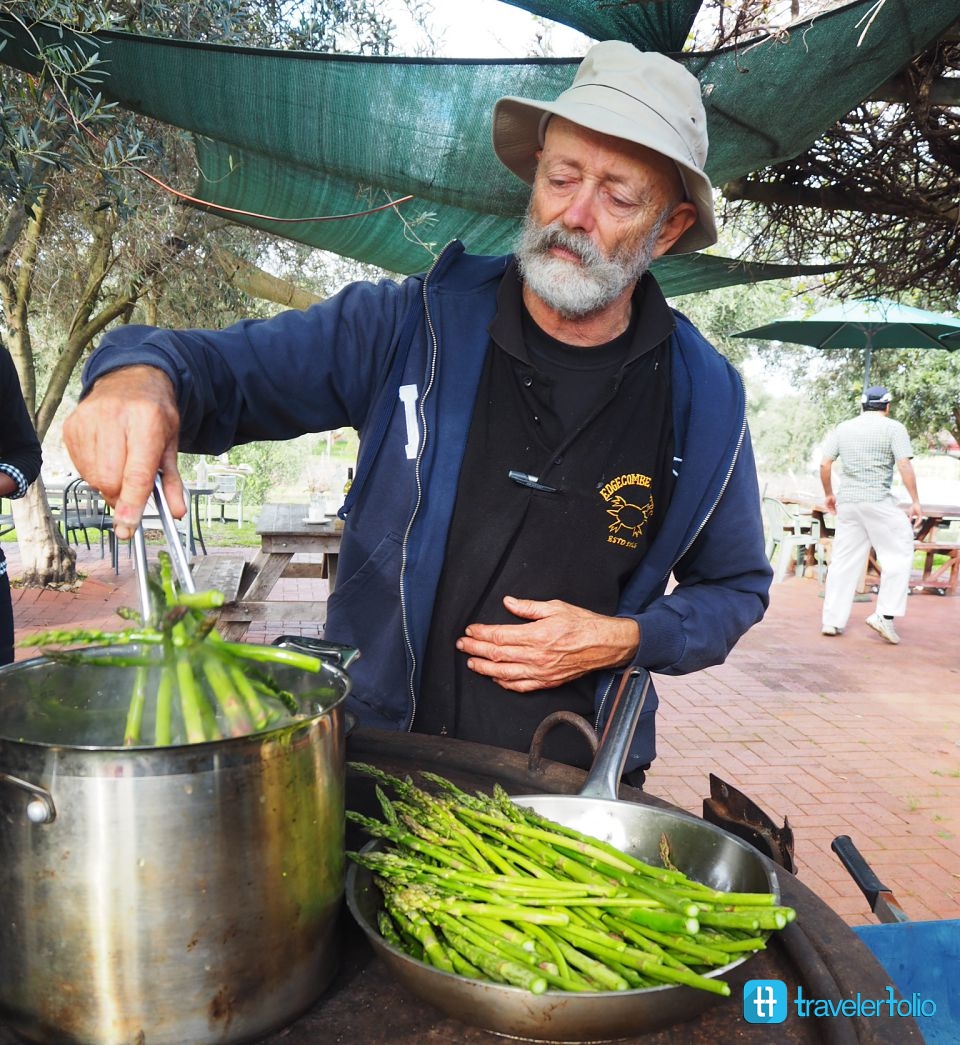 We also stopped over at Wild Swan Distilling Co. which prides themselves for using local products to create a range of award-winning vodka, unique vodka infusions and gin.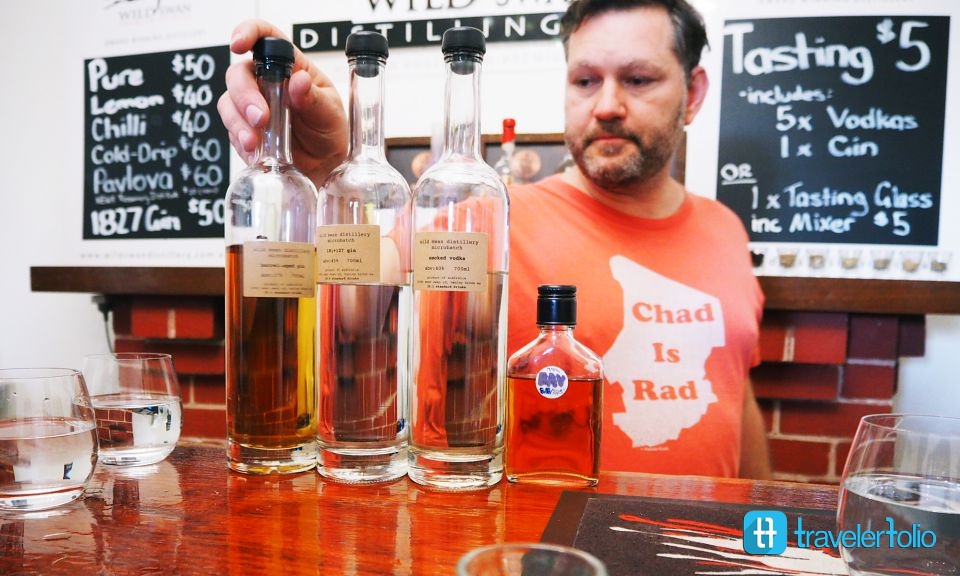 For our last dinner in Swan Valley, Stewart's Restaurant was our final stop. An award winning restaurant, we enjoyed world class food and service in a casual setting.
Can't wait to dig in!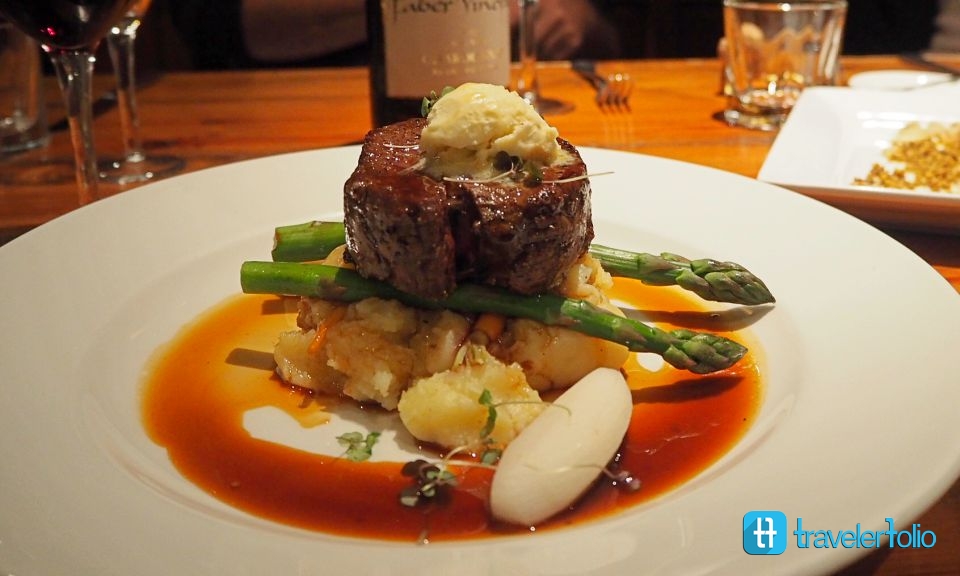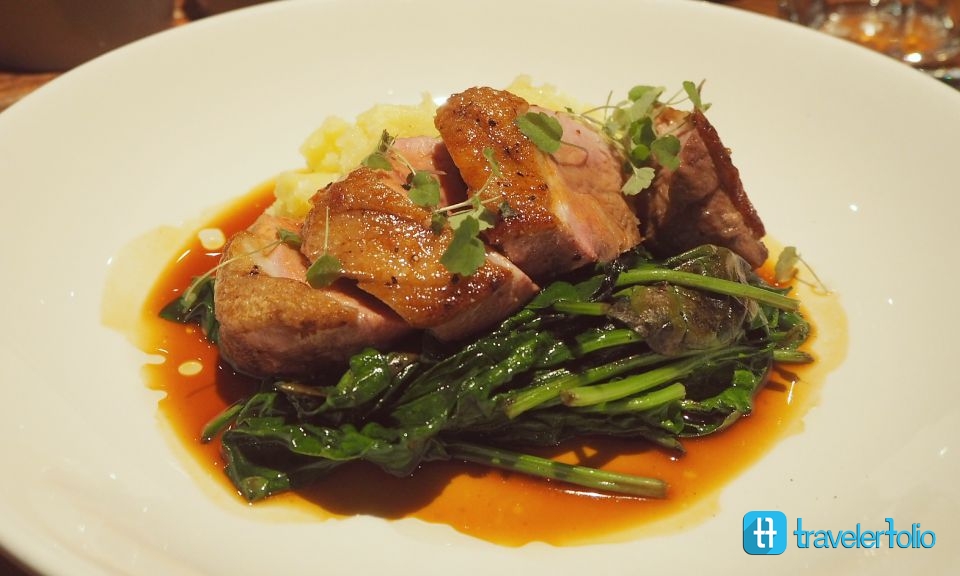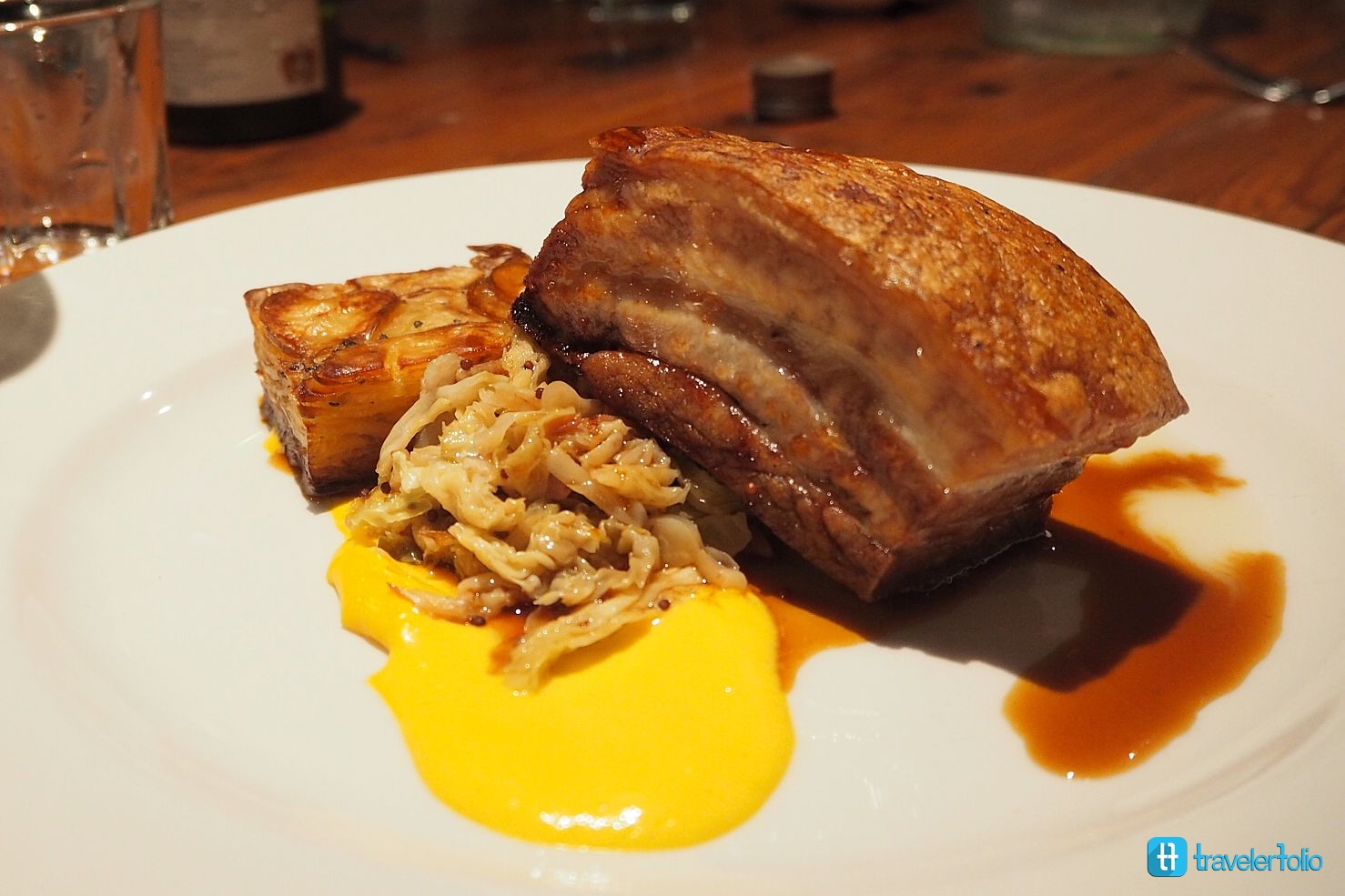 Already full, but there is always a second stomach for desserts.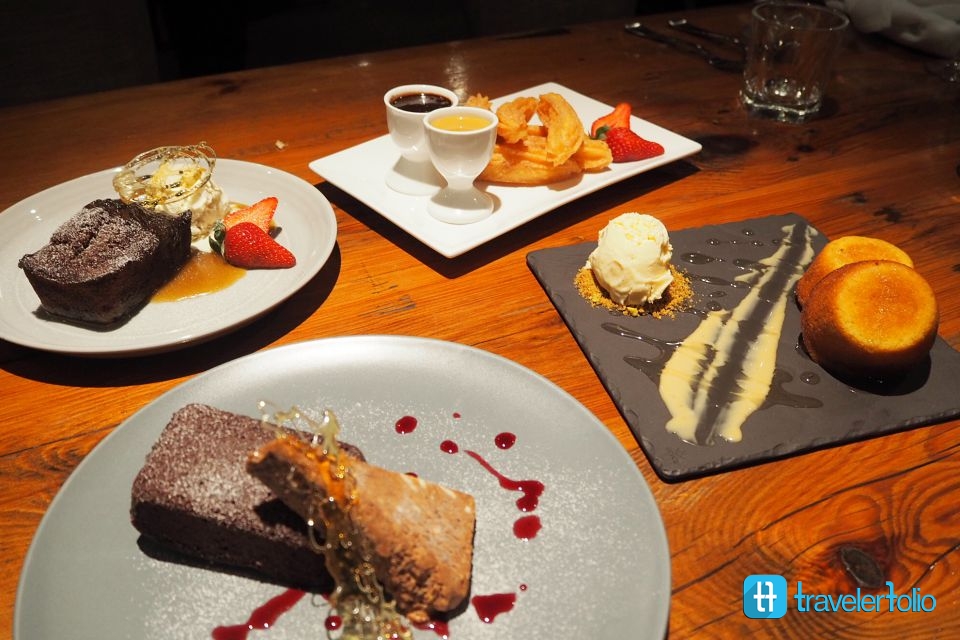 Swan Valley was truly an unforgettable getaway, 30 minutes from Perth's CBD, we enjoyed the atmosphere and ambience of Swan Valley region as a whole and its unique heritage of winemaking history for as long as third to fourth generation. Swan Valley is packed with many things to see and getting around is easy as a piece of cake. Come here to be recharged and experience abundant of natural goodness at its best.
Read all posts on Swan Valley.
Special thanks to Tourism Western Australia and The City of Swan for an extended long weekend of food, wine and master classes in the Swan Valley.
Swan Valley Vegetarian Café and Nursery
Address: 990 Great Northern Hwy, Millendon WA 6056, Australia
Phone: + 61 8 9296 6320
www.swanvalleycafe.com.au
The Cheese Barrel & Olive Farm Winery
Address: 920 Great Northern Hwy, Millendon WA 6056, Australia
Phone: +61 8 9296 4539/ +61 8 9296 4539
www.thecheesemaker.com.au
www.olivefarmwines.com.au
Broads Restaurant at Upper Reach Winery.
Address: 77 Memorial Ave, Baskerville WA 6056, Australia
Phone:+61 8 9296 3883
www.broadsrestaurant.com.au
Edgecombe Brothers
Address: 1733 Gnangara Rd, Ellenbrook WA 6069, Australia
Phone:+61 8 9296 4307
www.edgecombebrothers.com.au
Wild Swan Distilling Co
Address: 10581 West Swan Road, Henley Brook WA 6055, Australia
Phone: +61 8 9296 6656
www.wildswandistillery.com.au
Stewart's Restaurant
Address: 1235 Great Northern Hwy, Upper Swan WA 6069, Australia
Phone:+61 8 9296 6966
www.brookleigh.com.au/menu.html