Taylor Lautner didn't wear a wolf mask in the Twilight saga.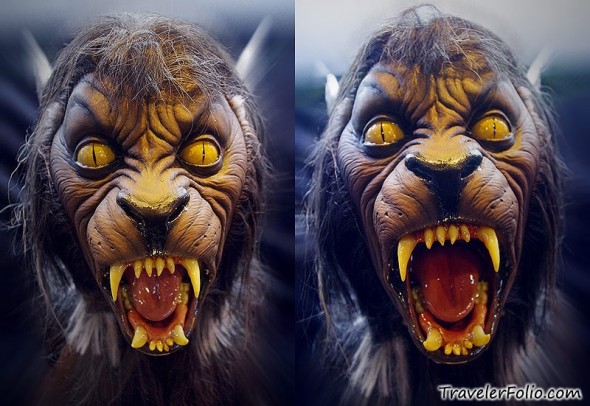 Well-groomed Edward Cullen doesn't clad in rags and tatters.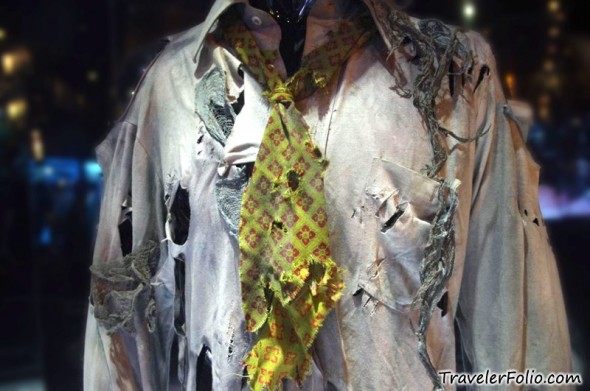 Then who could pull off wearing a bling bling glove only on one hand?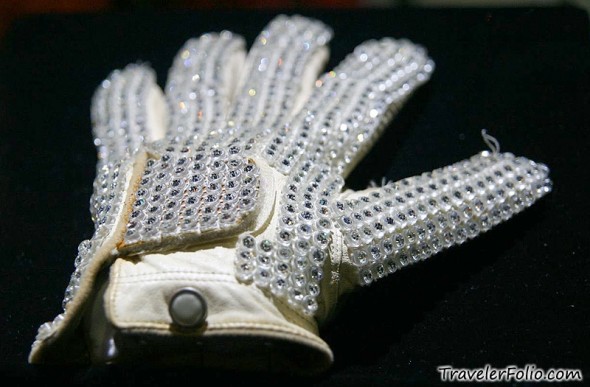 You know the answer. The glittering white rhinestone glove was worn by Michael Jackson when he did his Moonwalk debut and performed one of the world's greatest song "Billie Jean".
The wolf mask is a replica as worn in "Thriller" music video. The tattered shirt was worn by MJ the "zombie" in that video.
Since the King of Pop passed away on 25 June 2009 at an early age of 50, his legacy lives on and continues to influence the entertainment world.
The MJ Gallery at Ponte 16 – a luxurious integrated casino-entertainment resort – is Asia's first and only Michael Jackson Gallery created posthumously. The premiere attraction of the precinct exhibits 40 over memorabilia of MJ including autographed posters, disc awards and stage costumes. Did I mention that admission is free?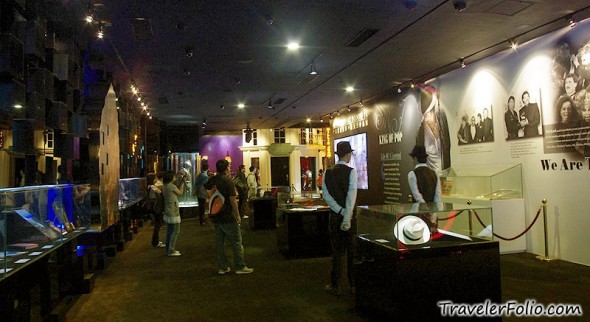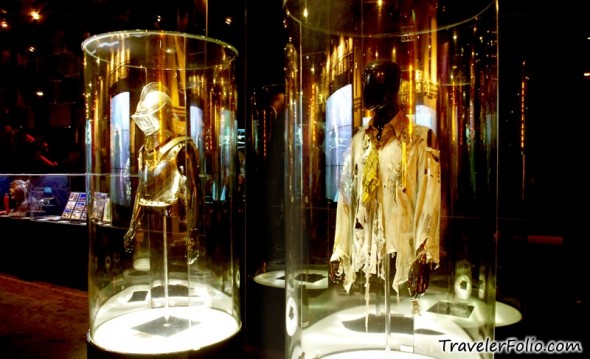 "Billie Jeans" is one of the themed sections in the gallery. You can dance like MJ on the illuminated steps. However, be swift enough to follow MJ's beat!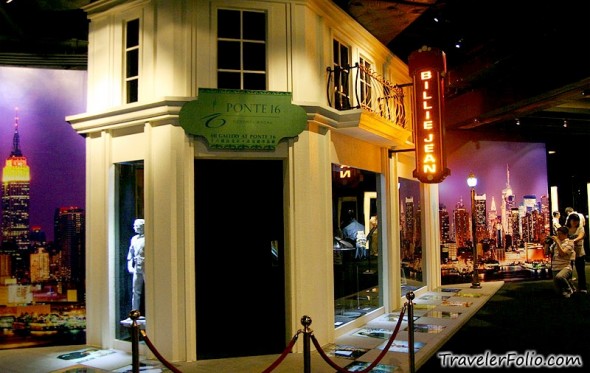 The King of Pop is a legend that continues…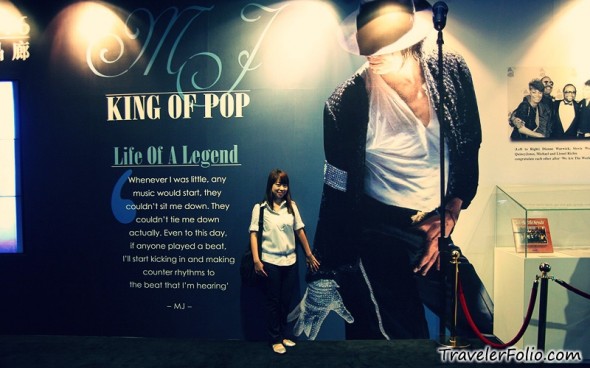 Another themed section of MJ Gallery – the Time Tunnel that depicts Michael Jackson's epic music career of his lifetime.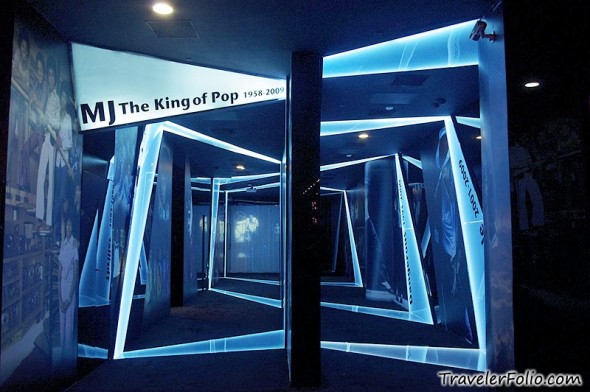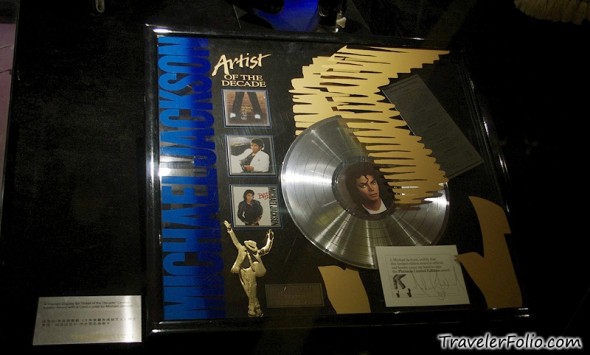 This pencil sketch of MJ was drawn by a school girl for an art project. She mailed the artwork to MJ for his autograph and MJ returned her an appreciation note with his signature.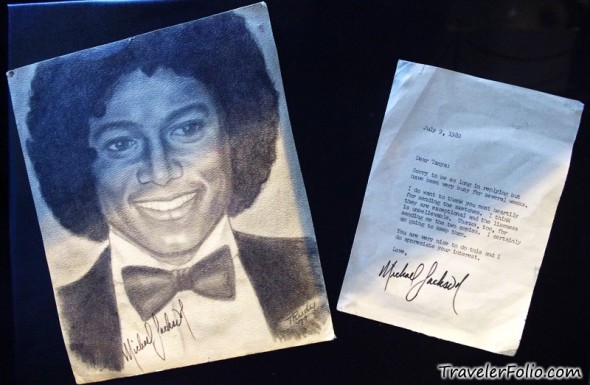 "Chaplin" – this drawing was created by Michael Jackson. MJ gave it to Lee Tompkins – a renowned pencil artist – who had been his friend for over 27 years.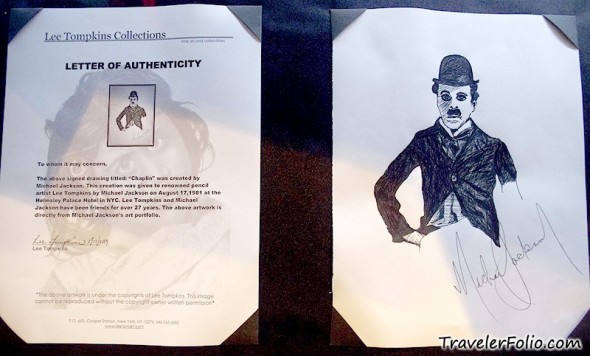 MJ wore a single glove, however, a pair of socks. The socks are covered with hand-sewn Swarovski lochrosen and square crystals. It's suggested that Bill Whitten made the crystal socks for MJ's "Victory" Tour in 1984.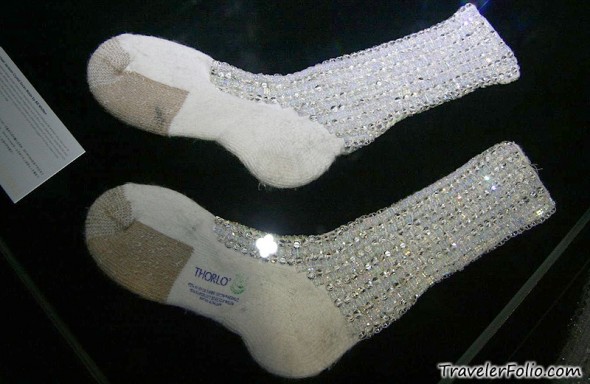 A collection of mini cosbaby figures in MJ's style!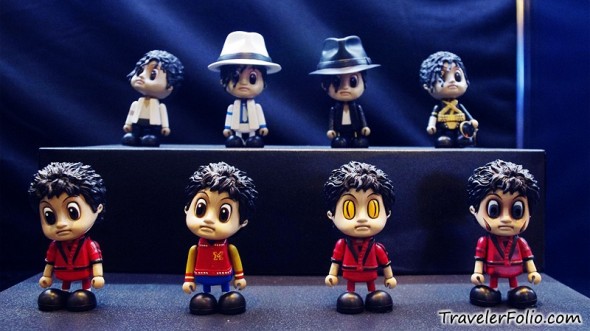 Do pop in the gift shop for some exquisite MJ's souvenirs to complete your tour at the gallery.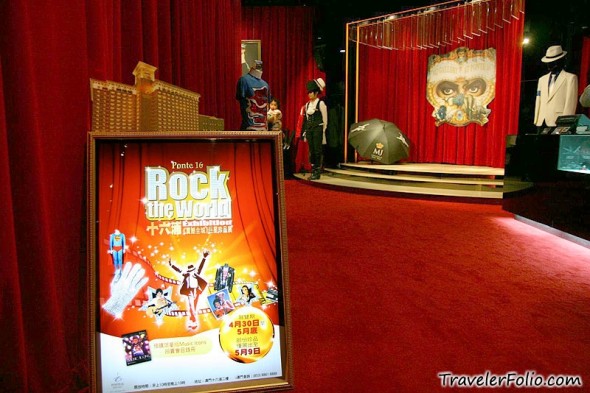 This is not a mirage but a magnifique vista of Macau cityscape through the window of Sofitel Macau at Ponte 16. Macau is best explored on foot – it's ideal to stay at a hotel that's centrally located. Within a few minutes walk from the luxurious Sofitel, you can get to Senado Square, St Paul's Ruins and other UNESCO attractions at the historic centre. Great food, entertainment and shopping are just steps away from Ponte 16.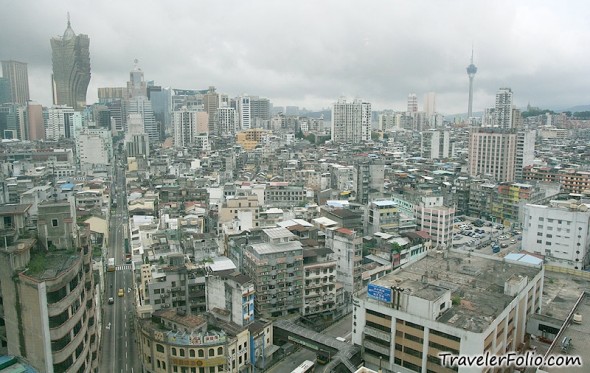 A lovely view of Macau waterfront from our hotel room.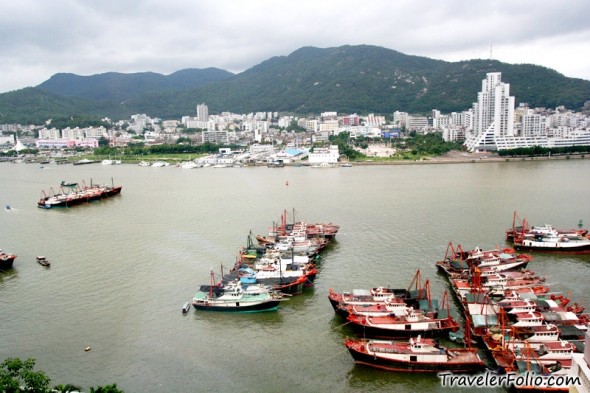 We put up for two nights at Hard Rock hotel in the City of Dreams along Cotai Strip. On the 3rd night, we experienced an opulent stay at a cosy superior room in Sofitel appointed with luxury fittings, a state-of-art entertainment system, a comfy king-sized bed as well as my favourite L'Occitane bathroom amenities!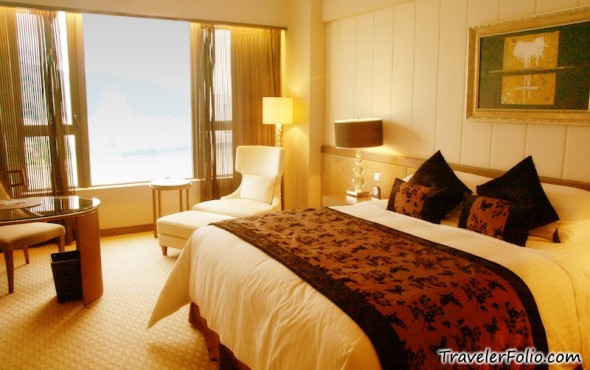 Sofitel Macau at Ponte 16: Rua do Visconde Paco de Arcos, 0 Macau, Macau.
Read all previous posts filed under Macau.