At midday, Legend of the Seas docked near Patong Beach and we had to take a boat to get onshore.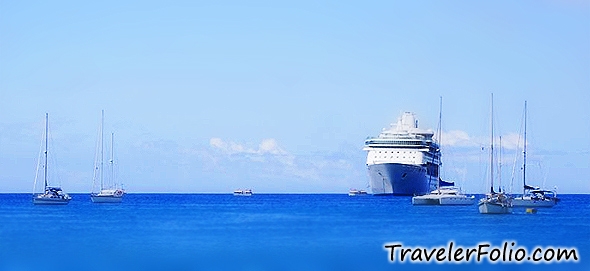 Bustling with tourists and locals alike, the streets are lined with numerous market stalls, restaurants and bars. Patong Beach is the most popular beach resort for party and nightlife on Phuket.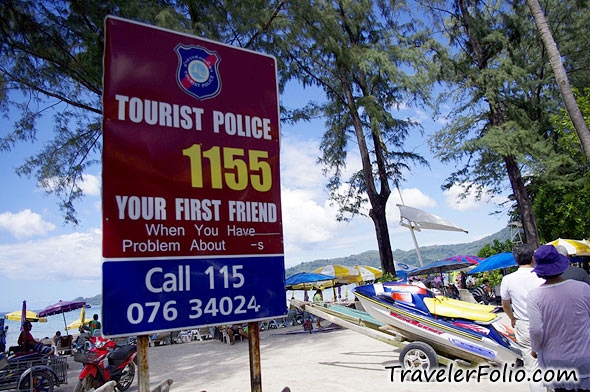 My shore excursion includes Elephant Ride, Wat Chalong (temple) and the Cashew Nut Factory.
Built in 1837, Wat Chalong (Chalong Temple) is the largest, most visited and most sacred temple in Phuket. Often, firecrackers are set off for good luck at the temple grounds.
The most imposing building in Wat Chalong is the Grand Pagoda. The sacred relic of the Buddha is kept at the top level of the pagoda. Visitors can climb up to the top to see the relic and appreciate the surrounding views of Wat Chalong.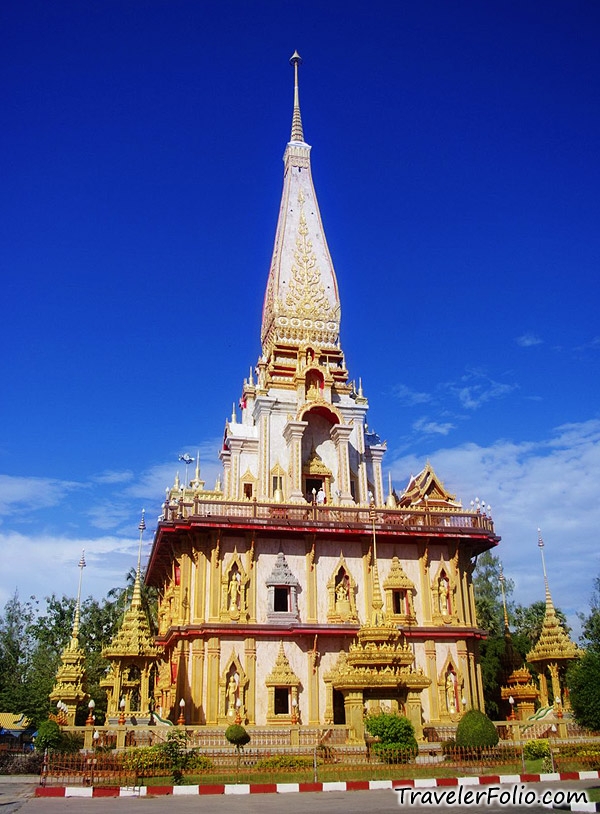 The Buddha's relic enclosed in a casing at the Grand Pagoda.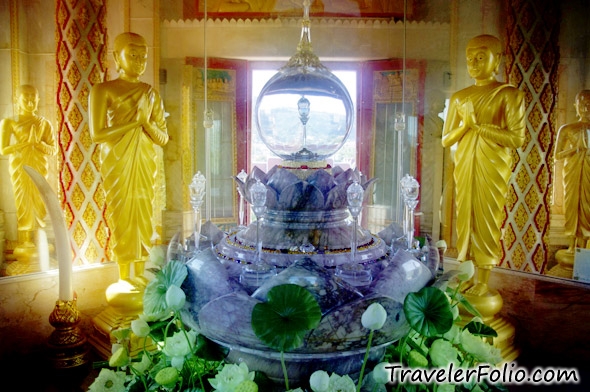 The golden Buddha statues in the Grand Pagoda.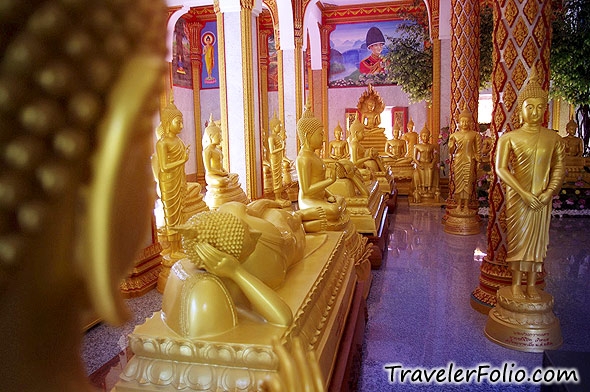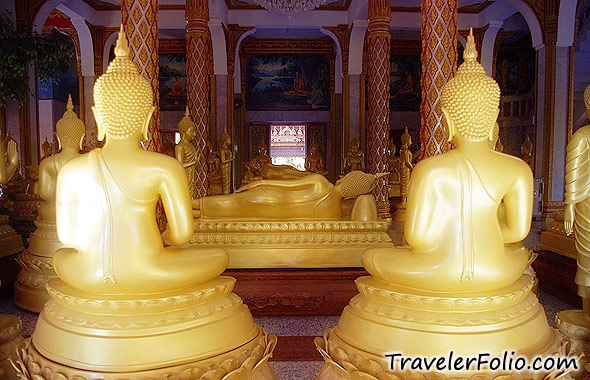 The prayer hall at the Grand Pagoda.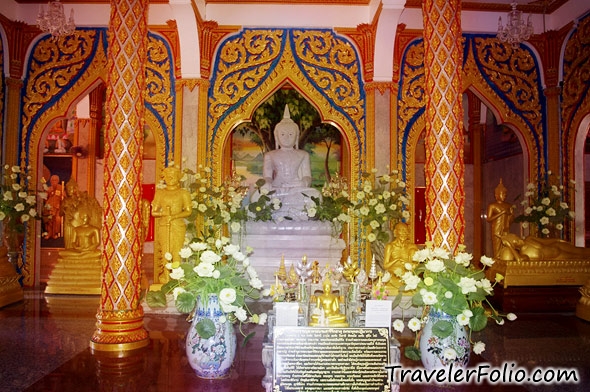 This prayer hall in Wat Chalong houses the statues of three revered monks.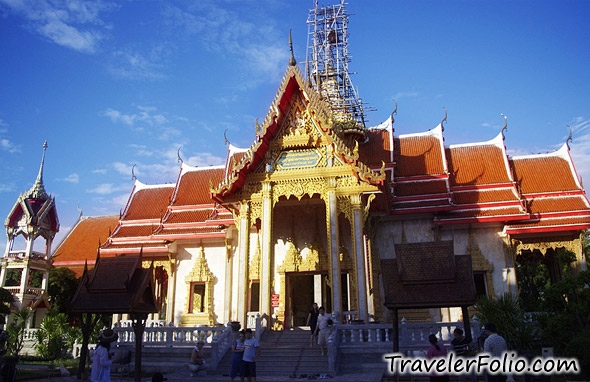 Buddha statue covered with small pieces of gold leaf.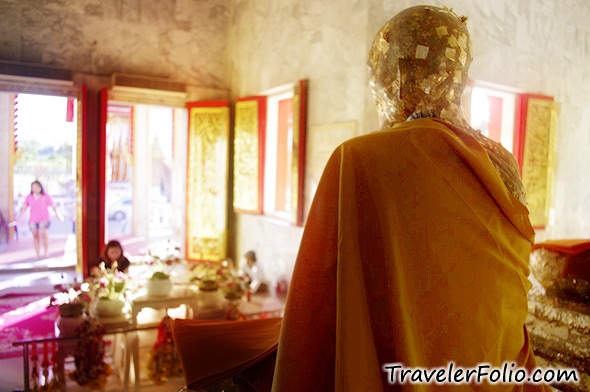 A wishing tree (?) tied with colourful ribbons.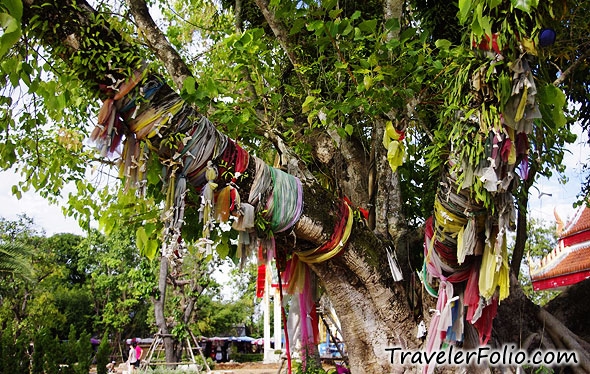 Next, we adjourned to Sri Bhurapa Orchid for a tour at the cashew nut factory to watch how cashew nuts are cracked and removed from the nutshells. Here you can buy a wide variety of deliciously flavoured cashew nuts to take back home.
Watch how cashew nuts are removed from the nutshells. It's literally a hard nut to crack!
It's a tedious job to process cashew nuts into delectable snacks.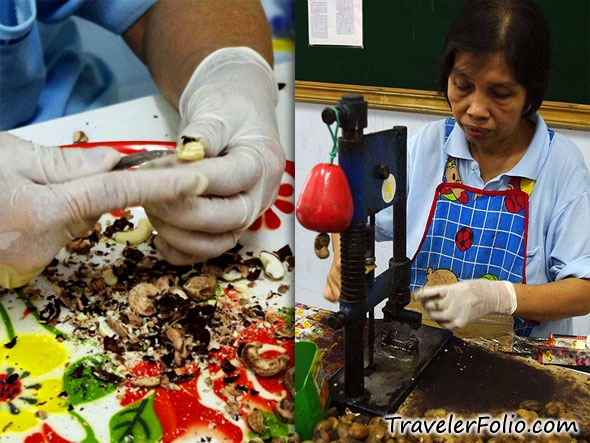 My Royal Caribbean shore excursion itinerary did not include Promthep Cape. It was purely luck that I got the chance to drop by this beautiful cape in the evening, when I met Catherine and Yee Leong at the cashew nut factory. Both were on another shore excursion and their friendly guide was kind enough to let me join their tour group.
Promthep Cape is located at the southernmost tip of Phuket. The cape overlooks a stunning panoramic view of the Andaman Sea and the hilly landscape. A great spot to watch the sun dip below the horizon across the sea.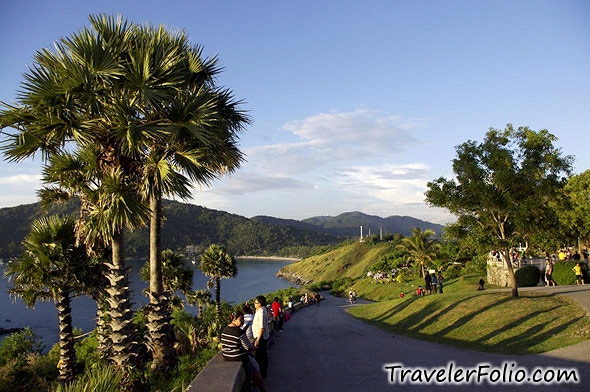 Silhouette of the man against the evening sun.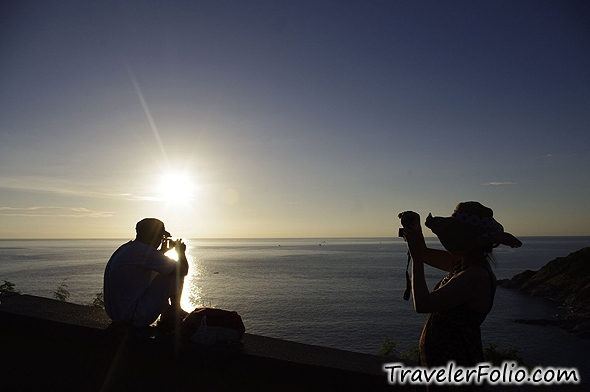 Silhouette of people watching the golden sunset.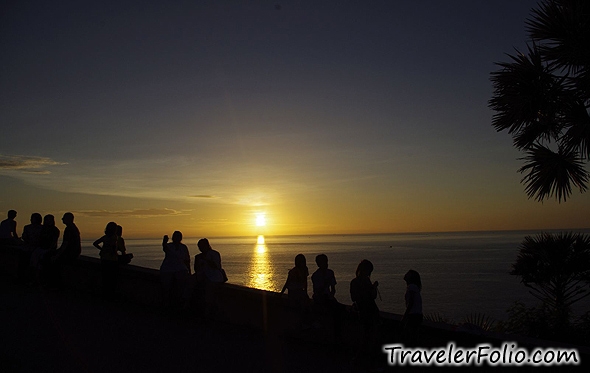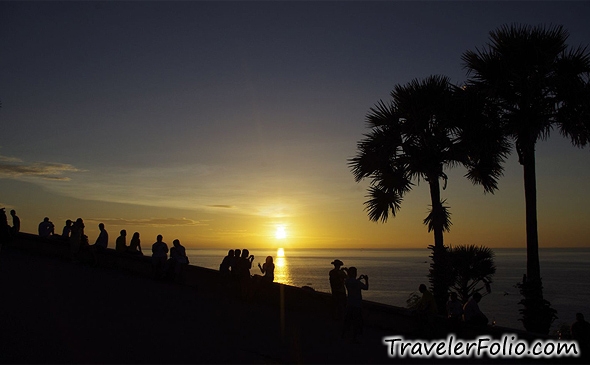 By 9.30pm, all had to be back aboard Legend of the Seas. Once again, we took a boat back to the ship, the gloriously resplendent gem of the sea.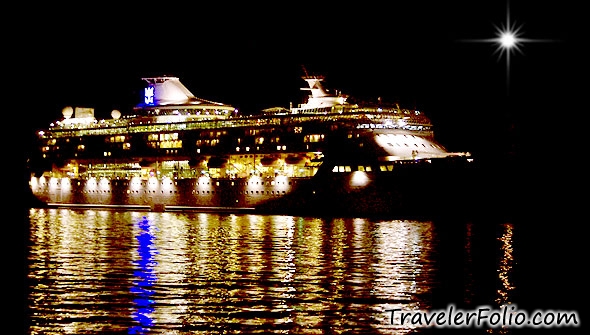 Read Day 1 Royal Caribbean cruise Day 2 cruising to Kuala Lumpur | Day 3 Phuket must see attractions.
Stay tuned for updates on Legend of the Seas cruise adventure.