We began our first sightseeing trip in the medieval Old Town Square where many historic buildings of Romanesque, Baroque and Gothic styles were erected around the Square.
The Gothic style Old Town Hall Tower is one of the most striking buildings in Prague built in 1338.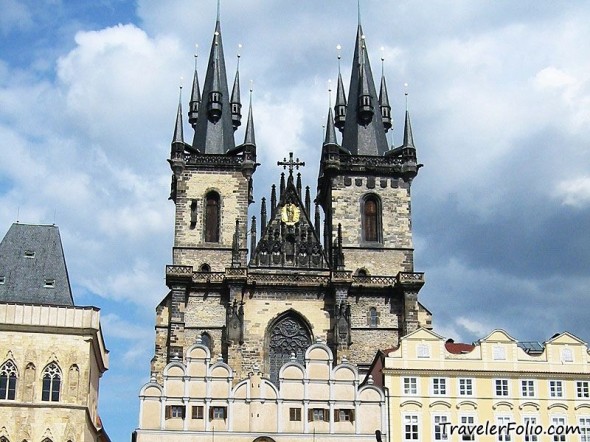 We waited at the Astronomical Clock on the side of the Old Town Hall Tower for the procession of the twelve Apostles. Every hour when the minute hand strikes twelve, a small trap door opens and figures of the Apostles and other moving sculptures would march out.
The poor horses had been standing in the Square for a long time, and air was filled with pungent urine smell.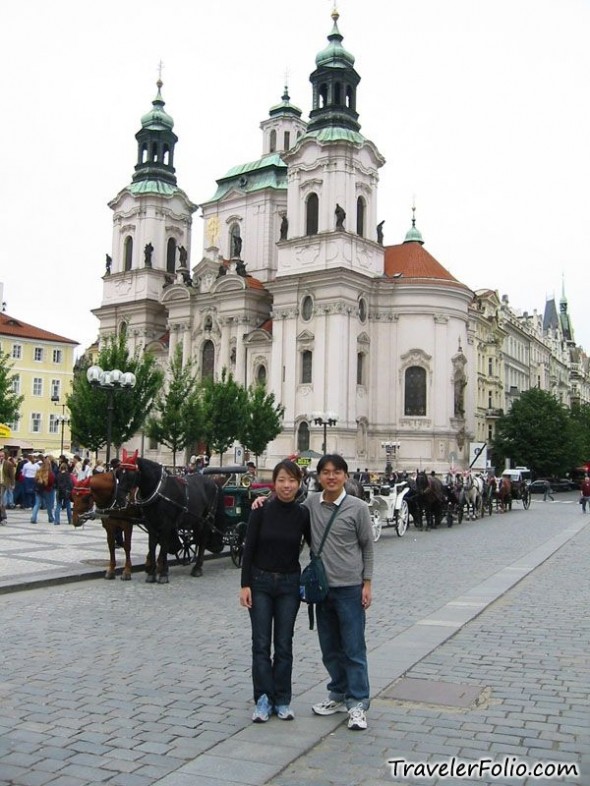 I was particularly interested in this cool-looking statue and tried to take a picture of it without the bird on its head, but the bird just rested there for a very long time. In fact, most of the statues in Prague are very old and almost black; they are very beautiful and artistic, but with lot of pigeon shits too. It is also fascinating to see the dark coloured statues after the rain. The face of the statue looks just like it has wept.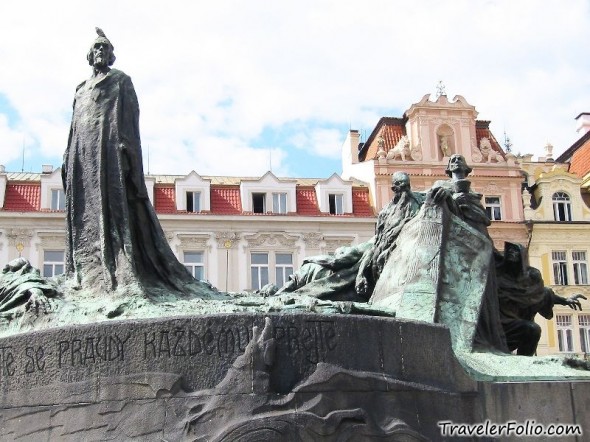 The Old Town Square that glows in the evening.