So I made it to Glacier Bay and that's ticked off the bucket list. It was amazing to cruise through Alaska, see the floating icebergs and calving glaciers, hear them pop and crackle. The magnificent scenery and wildlife thriving in their natural habitat make it a Nat Geo moment anytime.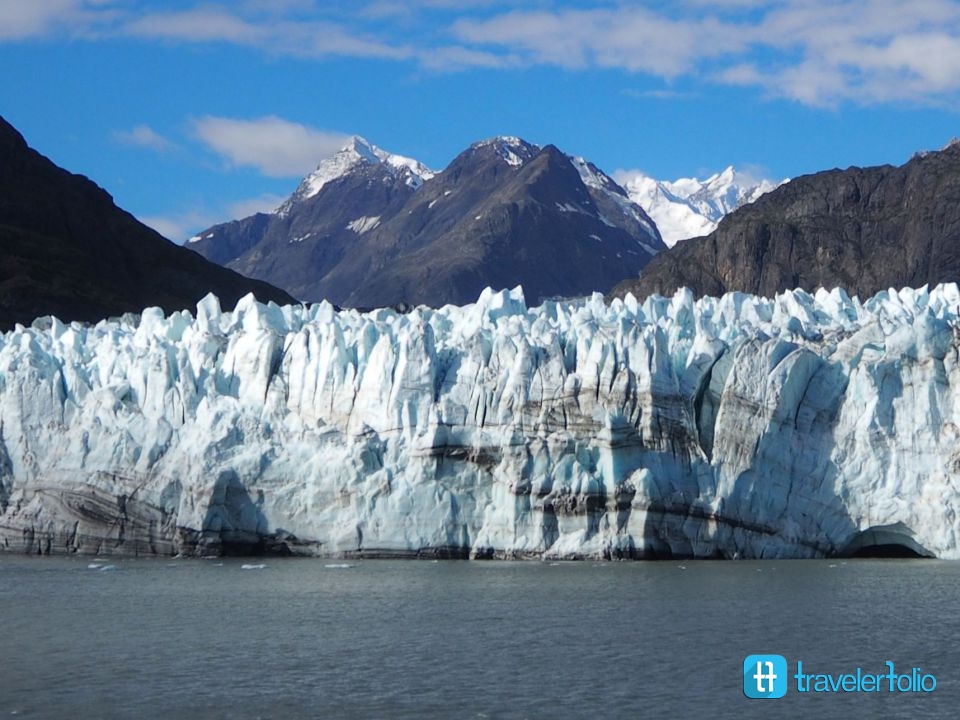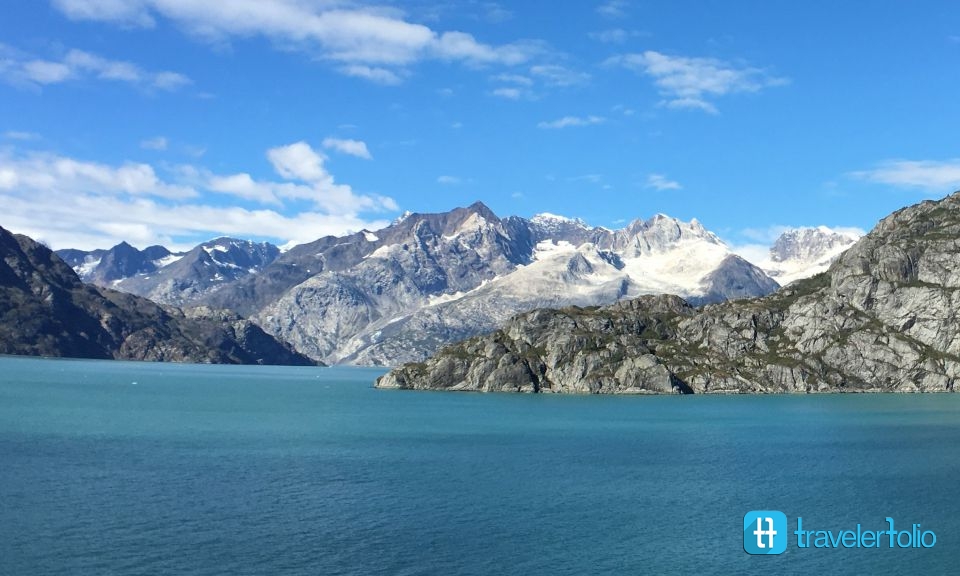 While browsing my older posts, I recollected that I did a post on a dream cruise 7 years ago and that was to visit Glacier Bay National Park! Who knows that dream can be forgotten but materialised one day. It was a 'fly-cruise' holiday, which means we flew from Singapore to Seattle, Washington and were transferred to the pier by coach to board the cruise ship. The 7-day roundtrip sailing to Alaska – Inside Passage commenced in Seattle onboard Crown Princess, one of the largest Princess cruises ships that can accommodate 3,080 guests.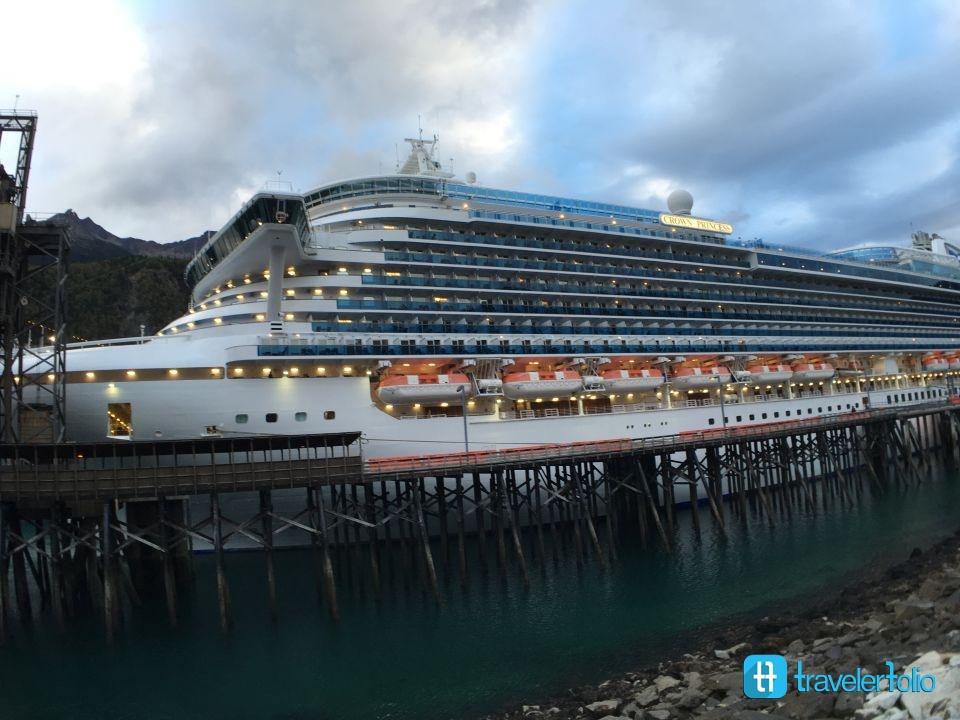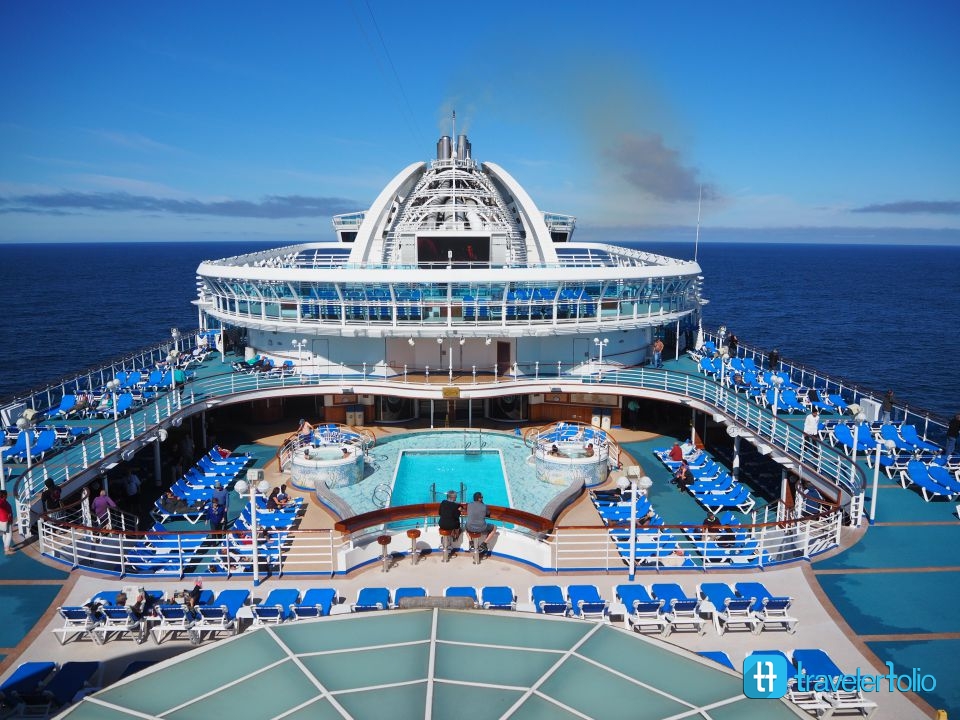 Crown Princess boasts nearly 900 balconies where guests can relish in the sweeping surroundings at the comfort of their cabins. From Oceanview stateroom to Mini Suite and Family Suite with Balcony, a variety of staterooms provide the options for holidaymakers with different budgets and needs to choose from.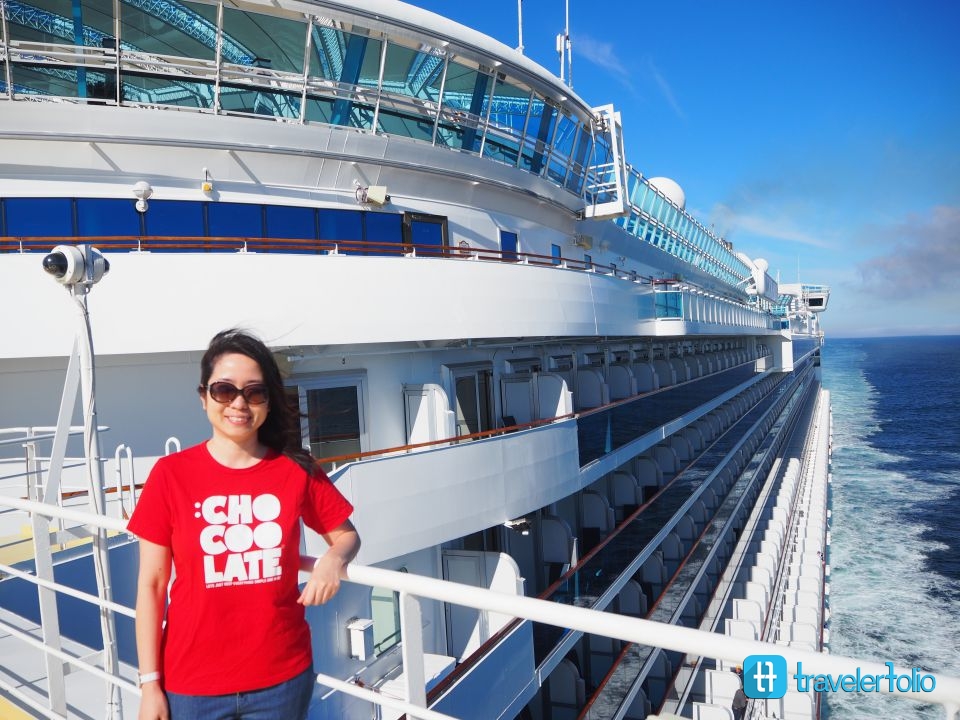 The Balcony stateroom (~231 sqft) is well appointed with a flat screen TV, double bed, dressing table, sofa and mini fridge. It has an open-concept wardrobe that's spacious enough for me to hang warm clothes and keep my luggage out of sight from the bedroom area.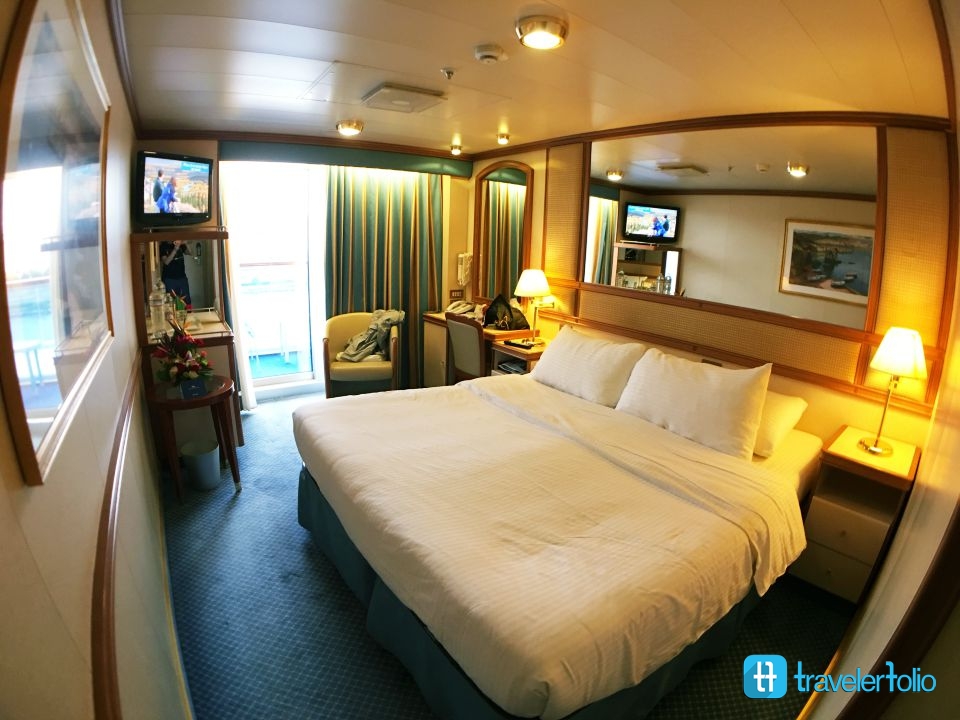 The bathroom and wardrobe area.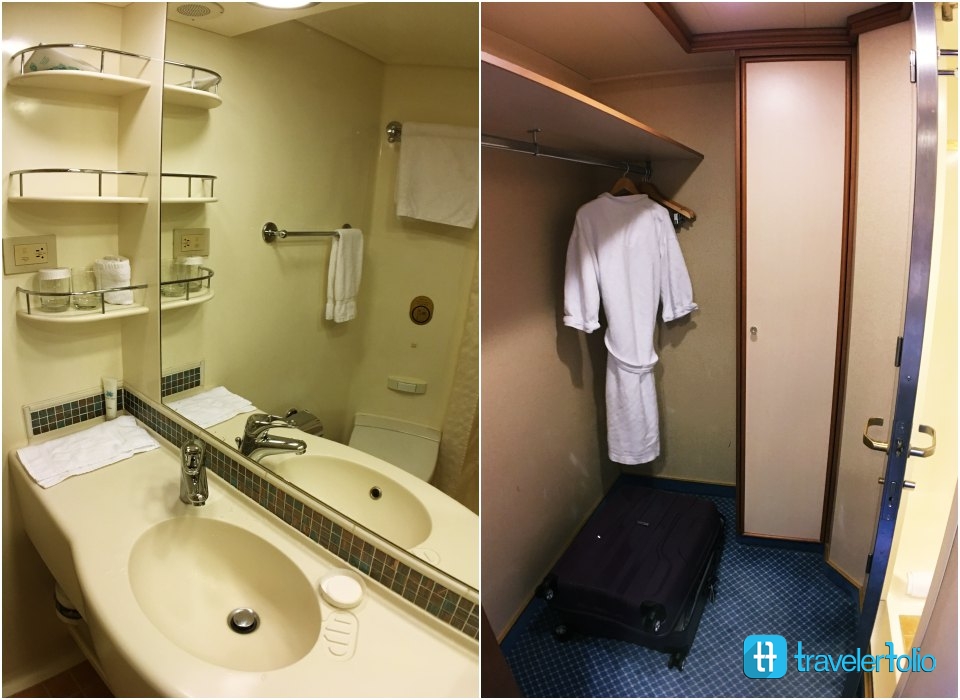 View of the Seattle skyline from my Balcony stateroom before we left the pier for Alaska.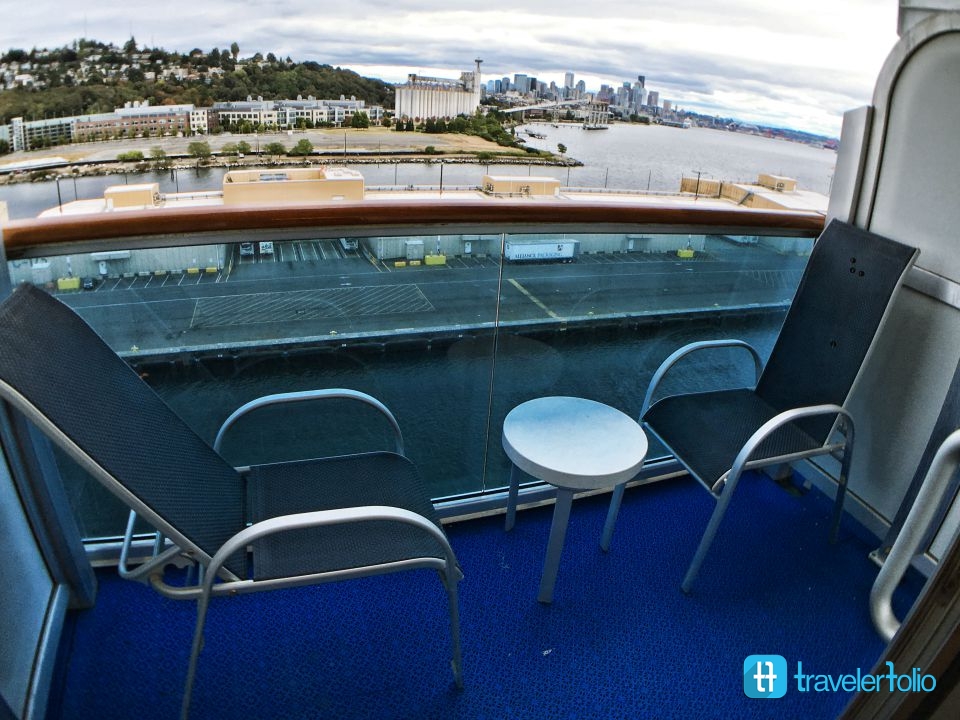 My favourite area of the Balcony stateroom is, of course, the 45 sqft private balcony! It's so relaxing to sit back, enjoy the enchanting views of snow-capped mountains and take in the crisp, clean air of the pristine Alaskan wilderness from the comfort of my stateroom. I was always on a lookout for whales spouting and breaching! They came from Hawaii and Maui at this time of the year. I can't tell the species but I heard that the whales we saw were humpback and orcas. It was helpful that there were announcements made for whale sightings and everyone got very excited.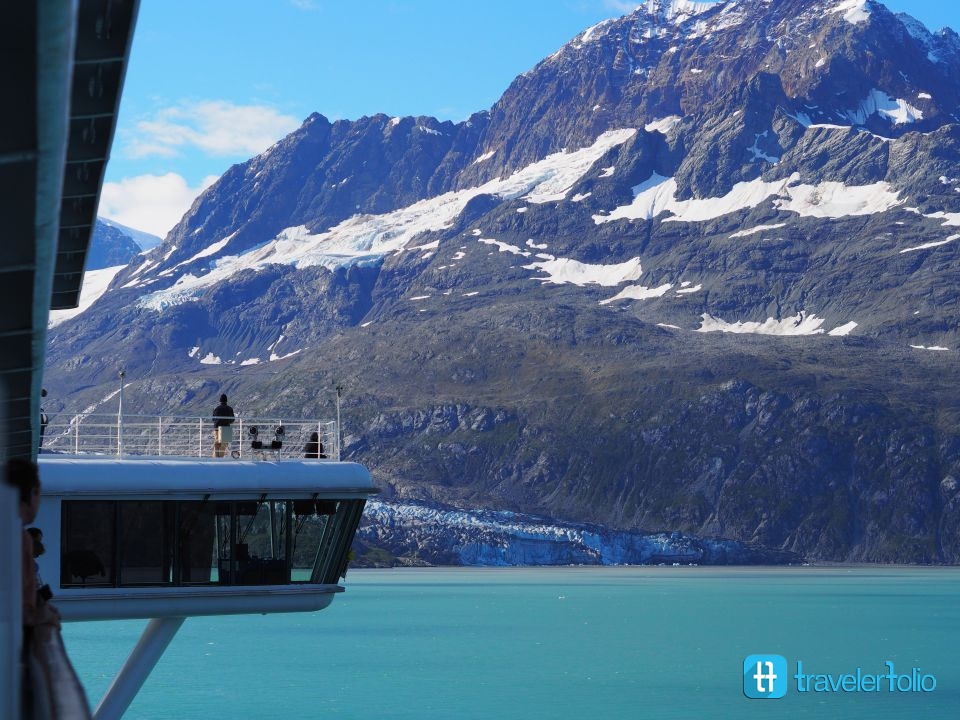 Cruise along the Inside Passage of Alaska and take in the picturesque sceneries of snow-capped mountains and glaciers.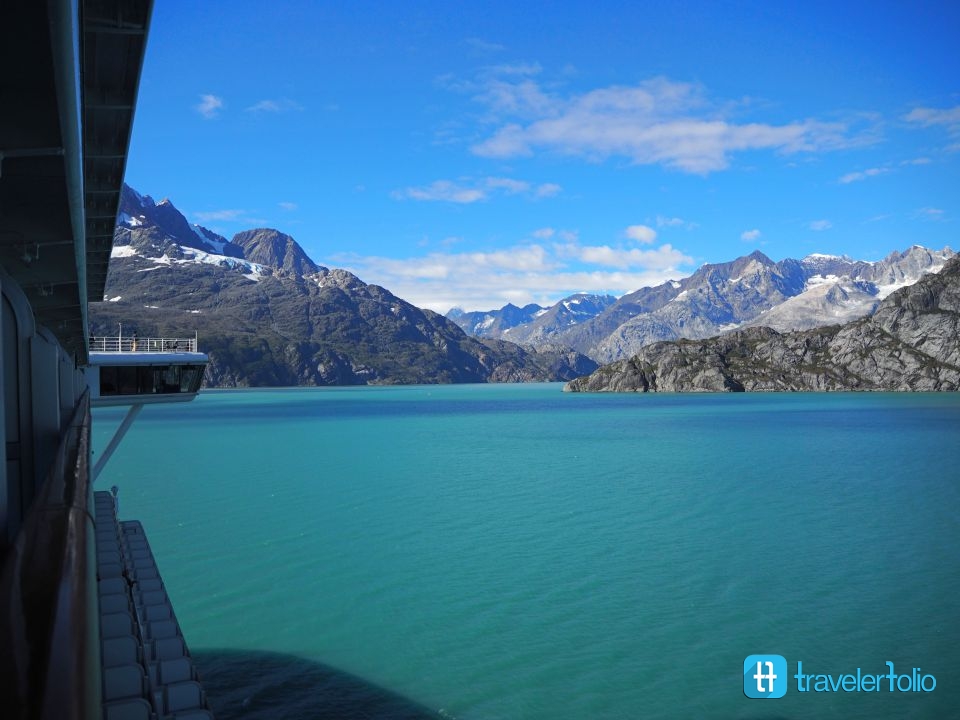 Enjoy the changing scenes at different times of the day, the colours of sunset and twilight.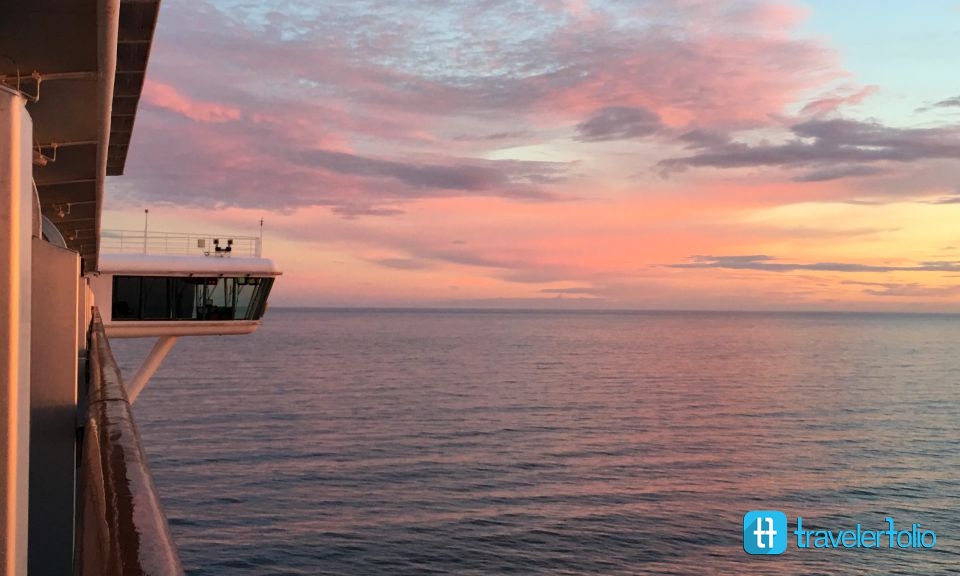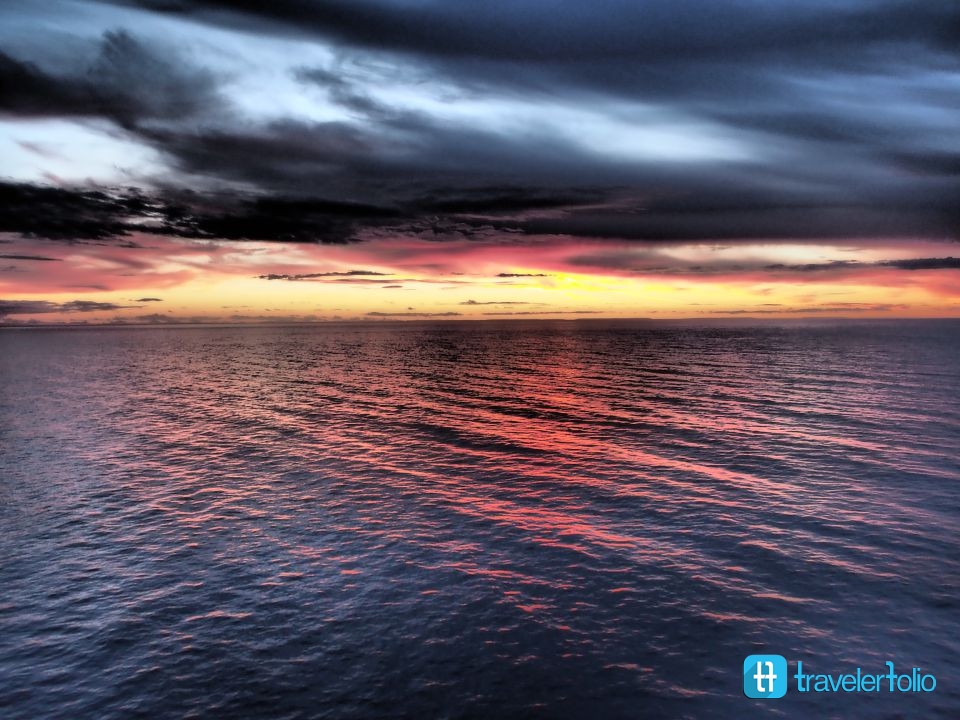 There are plenty of activities on board the cruise ship as it touts world-class facilities and services including Movies under the Stars screen that runs the latest film at the lido deck; showrooms and lounges for musical and magic performances, production shows, karaoke contest, fitness seminars and art auctions. The Fitness Center is well-equipped and features large glass panels for gym goers to soak in the breathtaking horizon during workout.Then there are Zumba and dance classes that everyone can partake. Shop 'till you drop at Duty-Free boutiques, enjoy spa treatments, all-day dining… the list seems endless!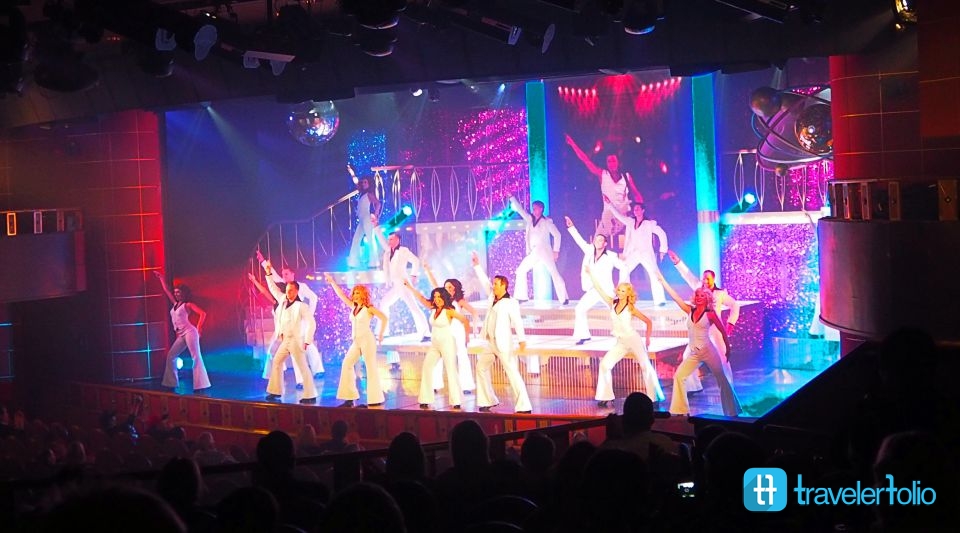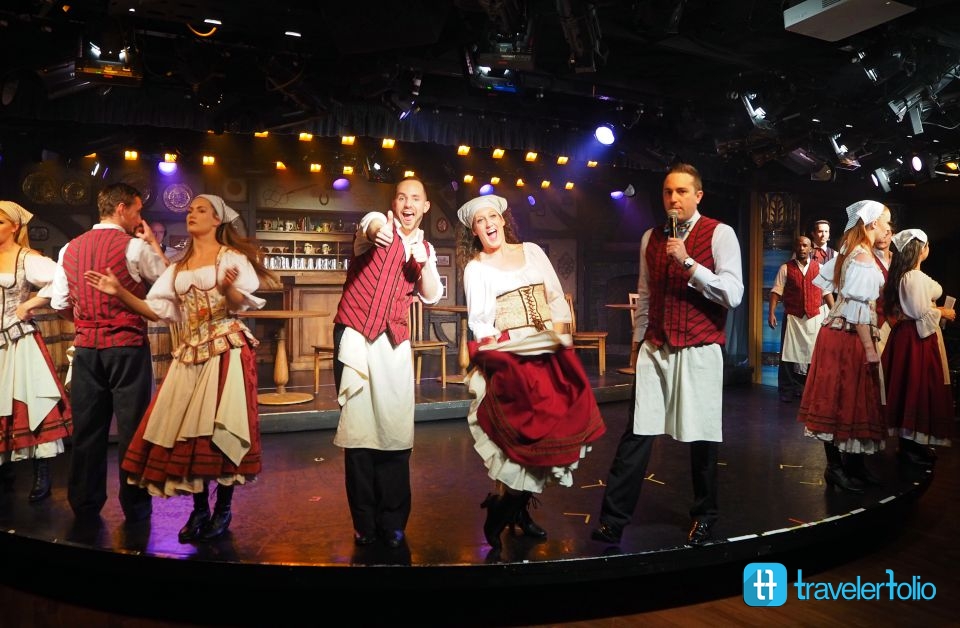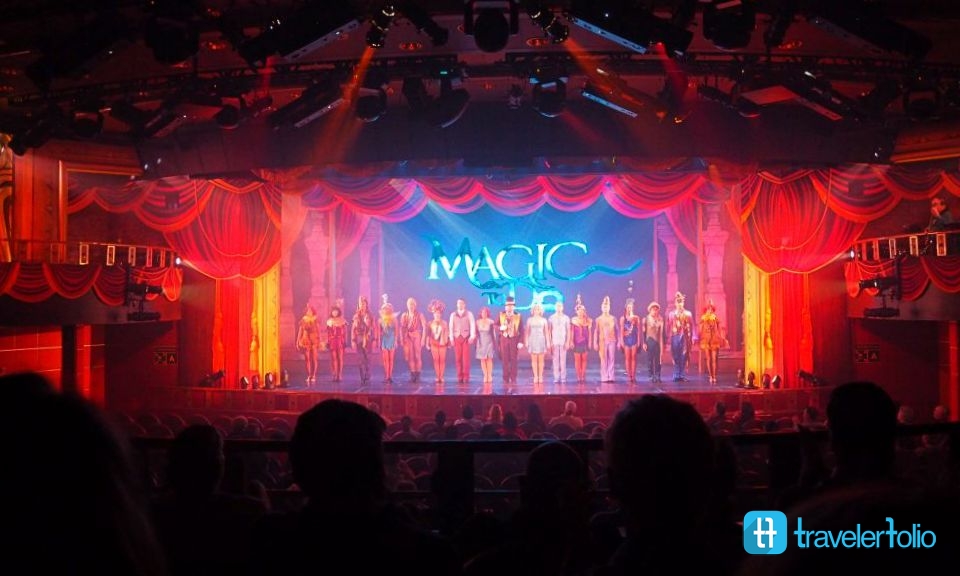 Movies Under the Stars at lido deck.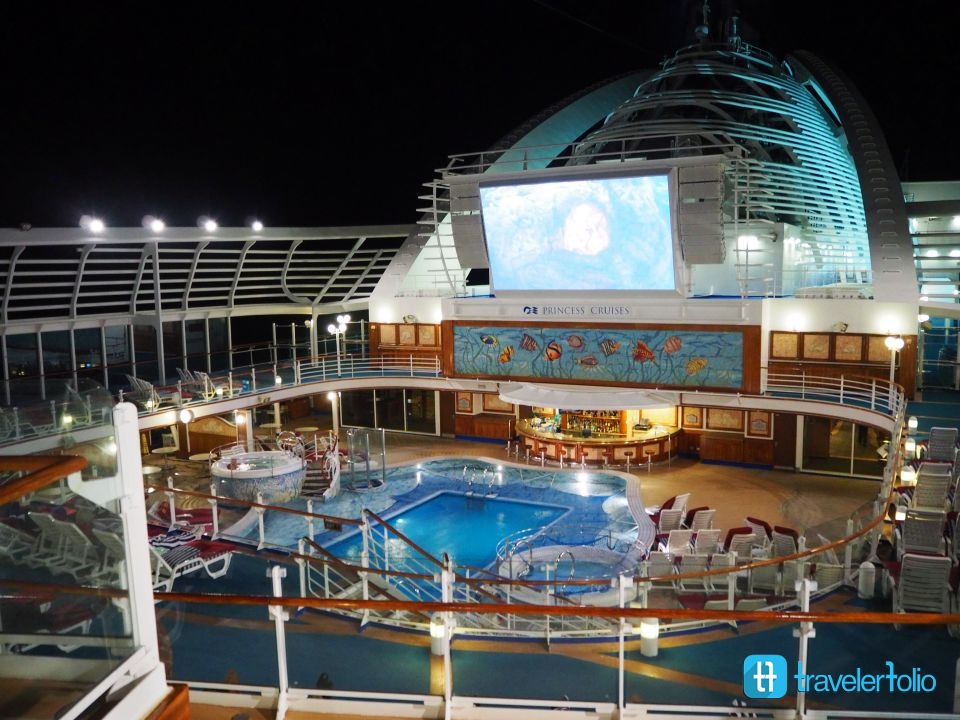 All wrapped up in blankets provided to watch the latest movie in the cold night, in the middle of the sea … what an experience!
At the Zumba class, we keep fit to eat more with less guilt 😀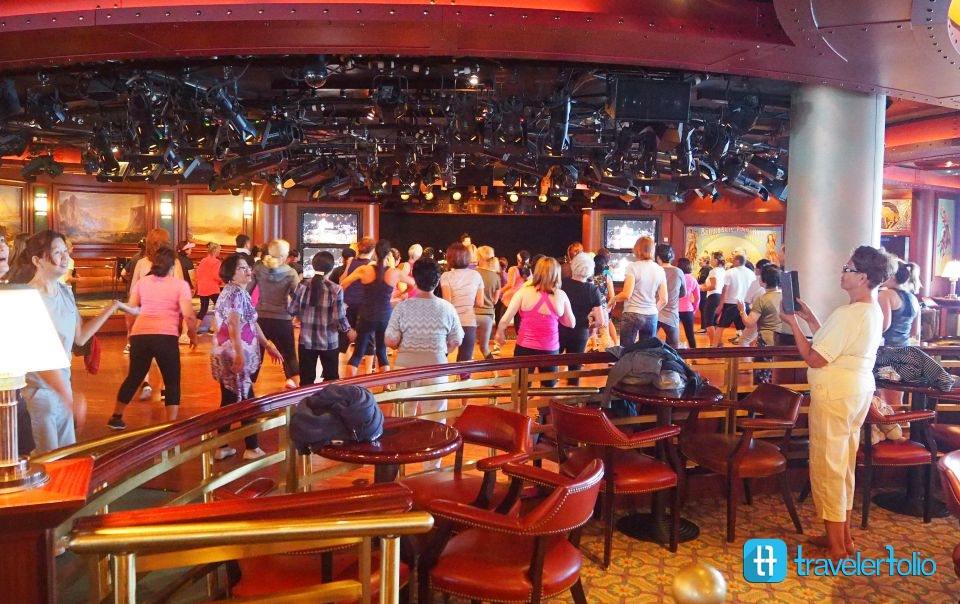 Champagne pouring on Formal Night where the guests all dressed up elegantly for a memorable night on the cruise ship. Everyone can pose and pour the champagne for photography.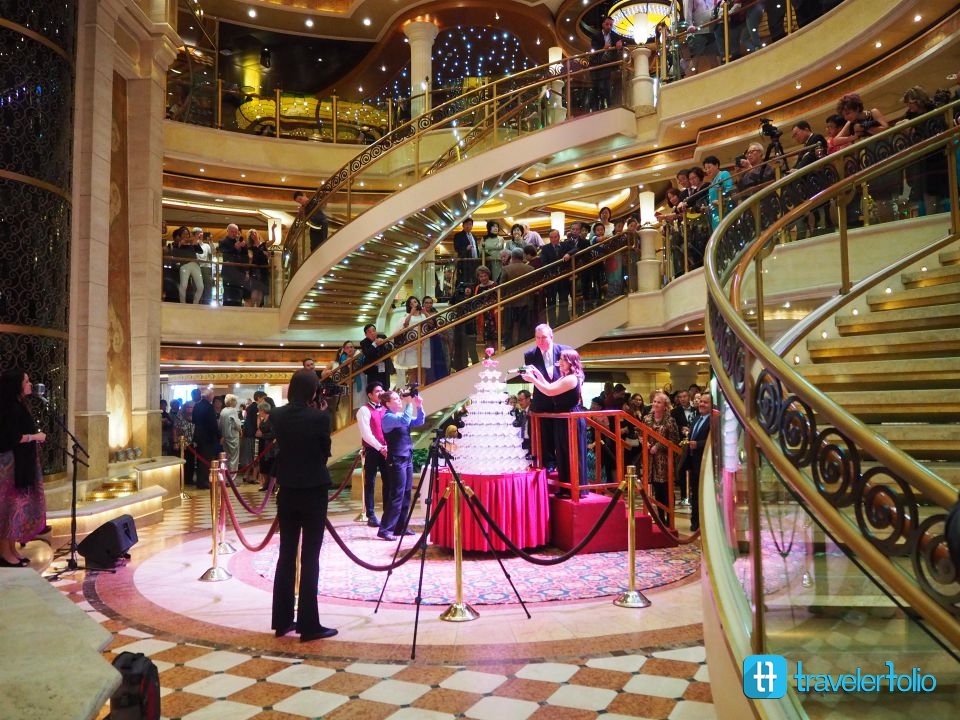 For 7 days onboard Crown Princess, who wouldn't look forward to a gastronomic indulgence with a wide selection of Alaskan and international cuisines? The cruise ship has several dining rooms of different settings, from Traditional Dining at the same times for each meal, to Anytime Dining and Specialty Dining that serves up exquisite local gourmet. Each chef's menu is changed everyday to offer variety to diners.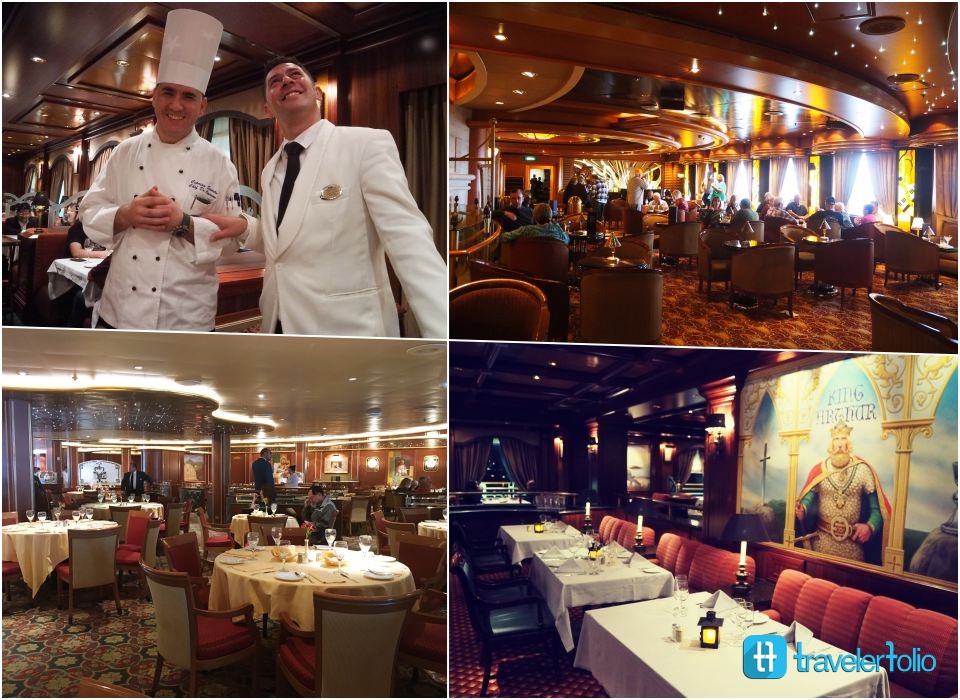 A picture for the meat lovers.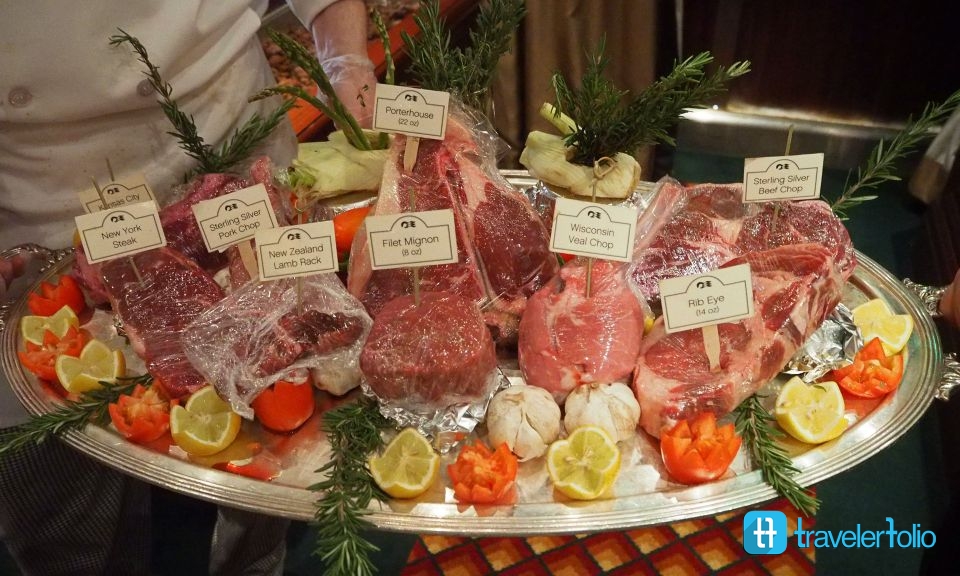 Every meal onboard was very enjoyable as we got to taste dishes cooked in different cooking style, be it Italian, Indian, Asian or American. The seafood dishes were really tasty and succulent, especially my favourites like lobster tail and scallop.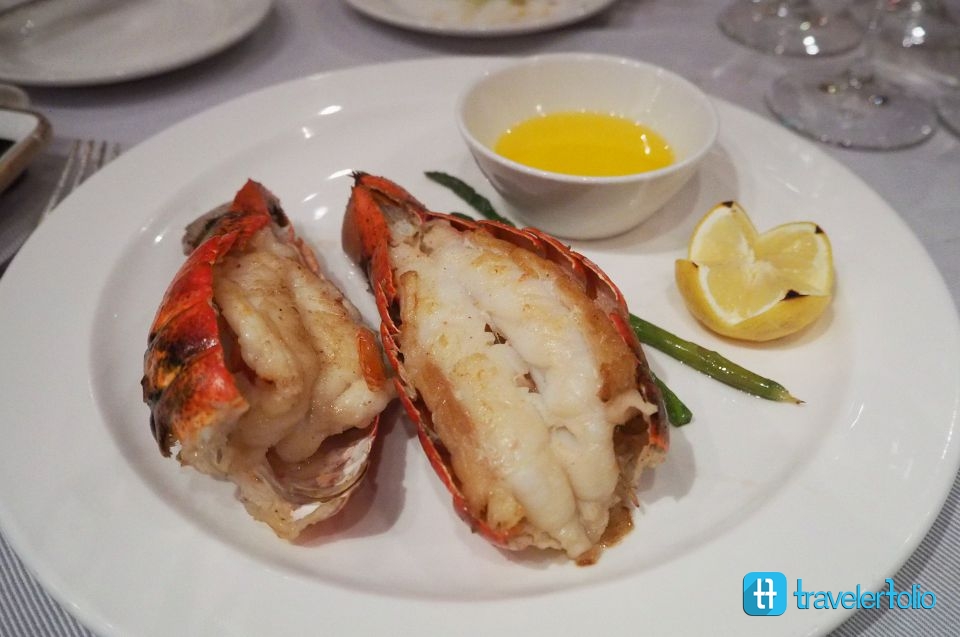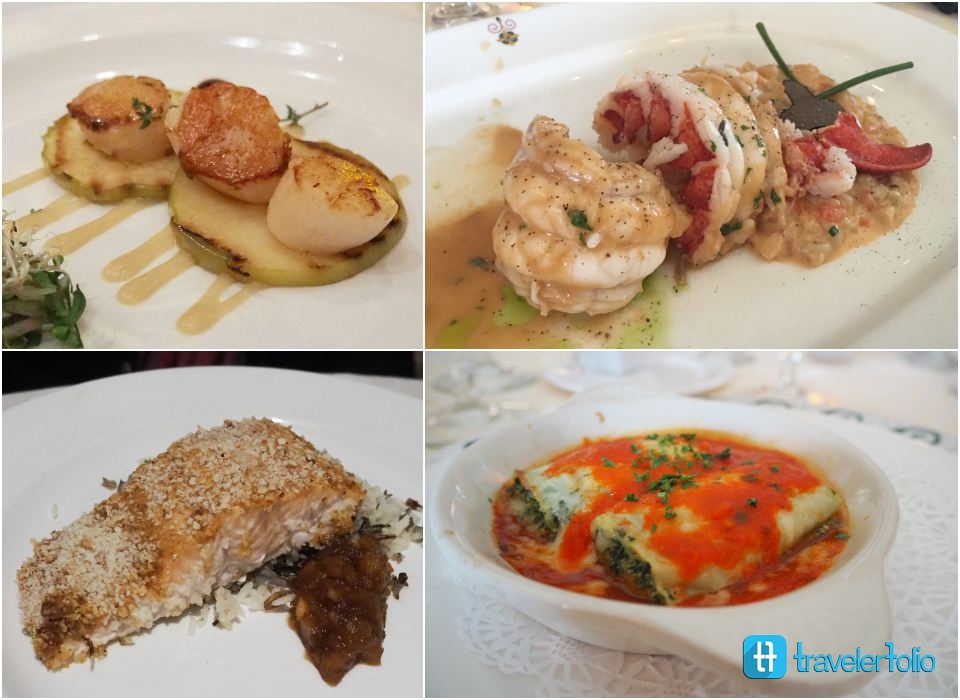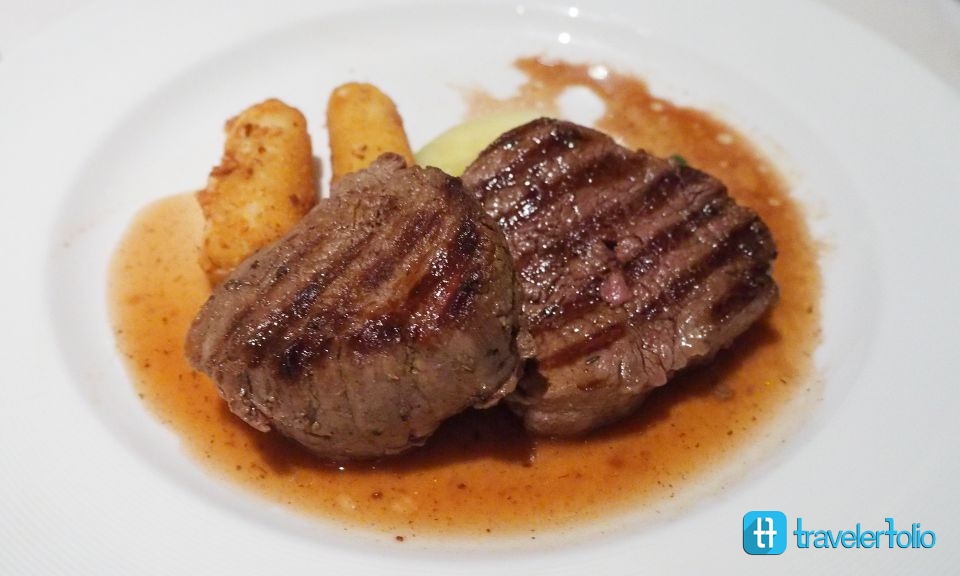 Why not dessert? They are simply irresistible!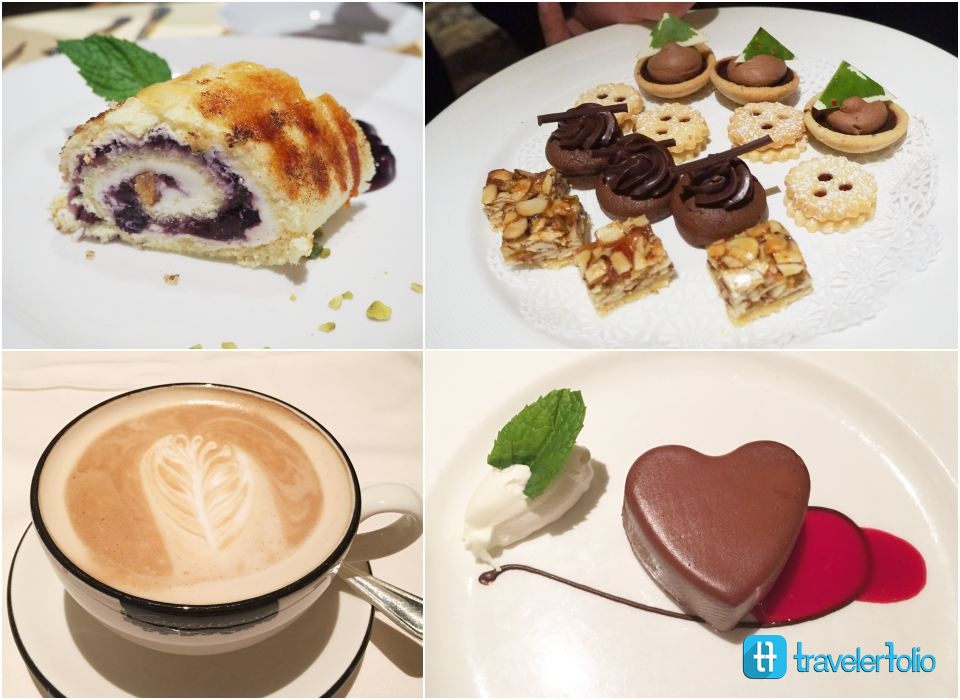 Buffet and snack lovers will love to hang out at Casual Dining eateries. Grab a pizza or burger and dine by the pool, or go for a drink at the wine bar. There is good food to please every taste bud.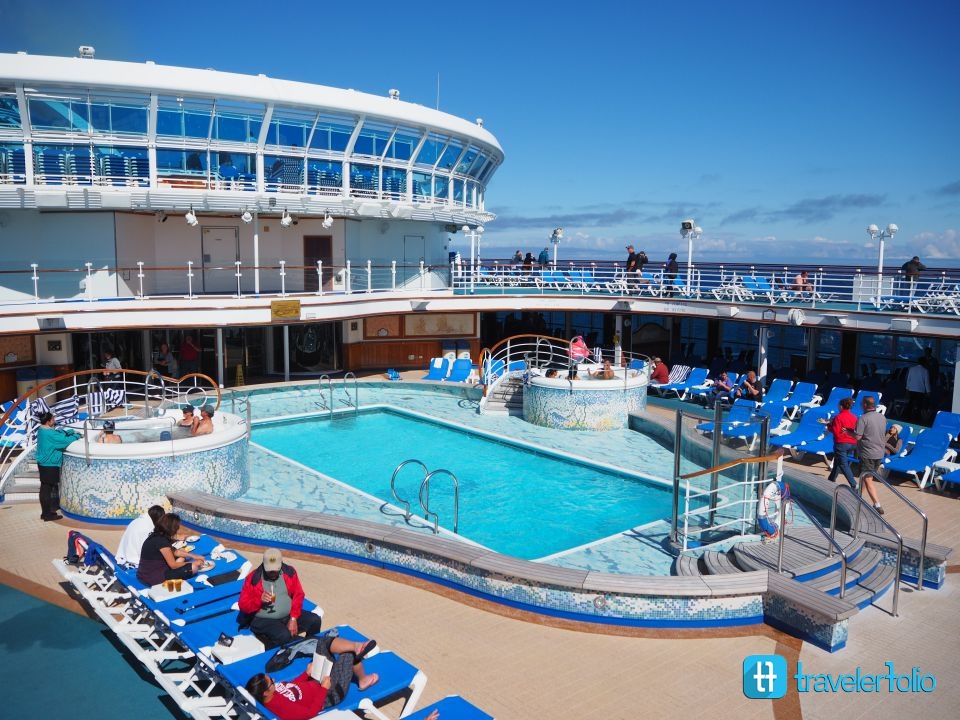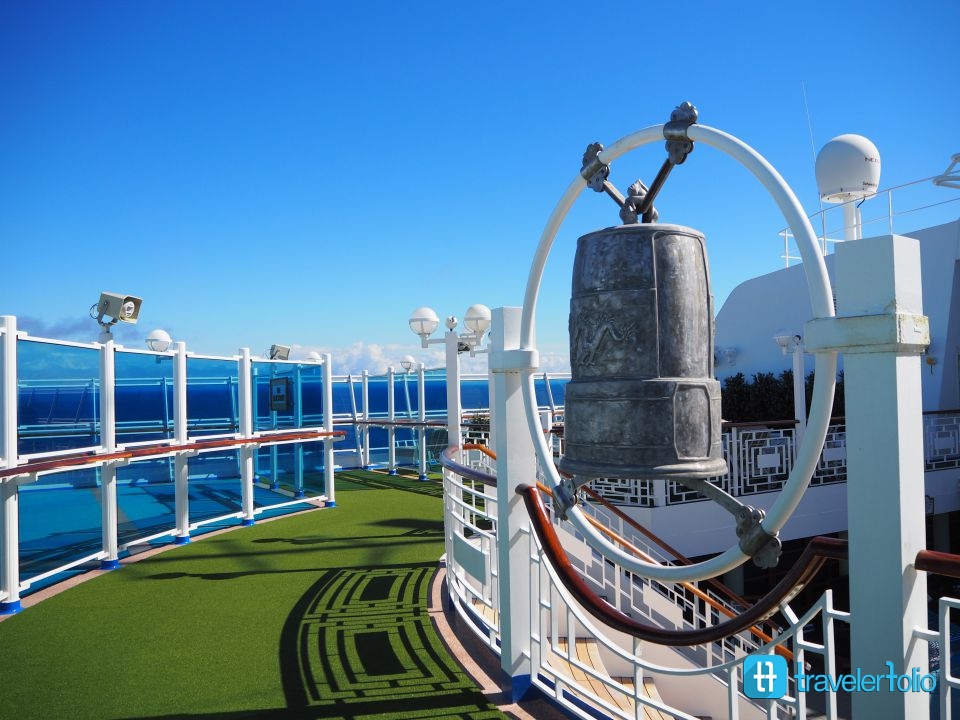 During the cruise trip, we would disembark at various ports-of-call to explore the towns on our own or join the guided shore excursions that were pre-booked. Our itinerary included scenic cruising at Glacier Bay National Park and shore excursions to Juneau for whale-watching and Mendenhall Glacier; a scenic rail ride over the White Pass Summit and into Canada's Yukon from Skagway; the historic charming watertown of Ketchikan; and the last leg of the cruise to the picturesque downtown of Victoria, British Columbia before heading back to Seattle. I will cover on that in the upcoming post, stay tuned!
Meanwhile, check out Princess Cruises for cruise destinations and itineraries.
Read all posts on the Alaska cruise.