30 Sep 08: Finally, some kind soul told me that this place is called Cappuccini. I googled about it and I am pretty sure that the full name is Santa Maria della Concezione dei Cappuccini.
A more relaxing sightseeing day for us, after the mad cow rush the day before. It was very hot, seemed hotter than Singapore, on 29 May. It's always good to start Europe first from the South like Italy, as it is warmer; then move to colder regions so that by the time, those colder regions should be nearer to Summer and turn warmer.
We visited the Catacombs, which are the underground burial places under Rome. It was a mind boggling experience, seeing human bones being arranged artistically with shivers down the spine.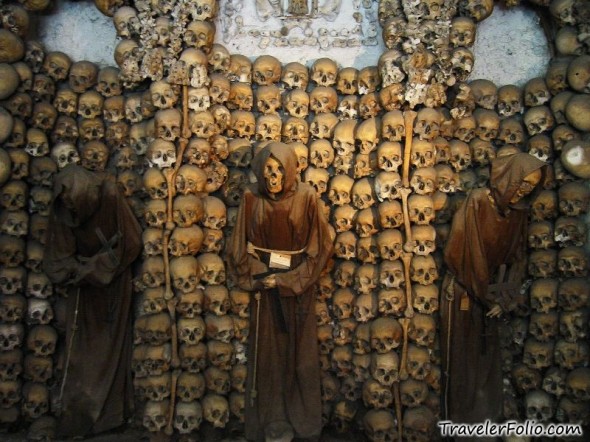 I only saw scenes of skeletons in an upright position while watching some adventurous Hollywood movies, never did I expect that I could see these kind of bizarre bone displays right in front of my eyes!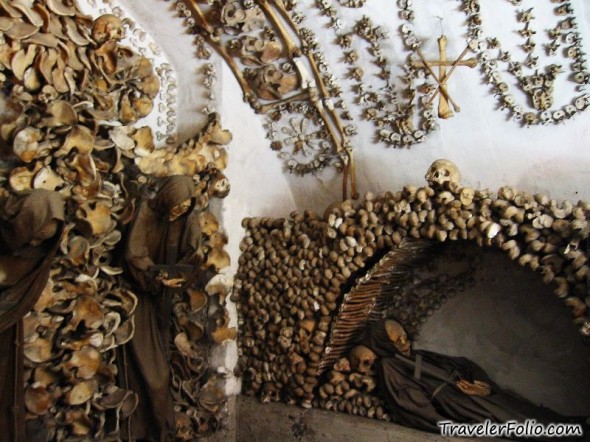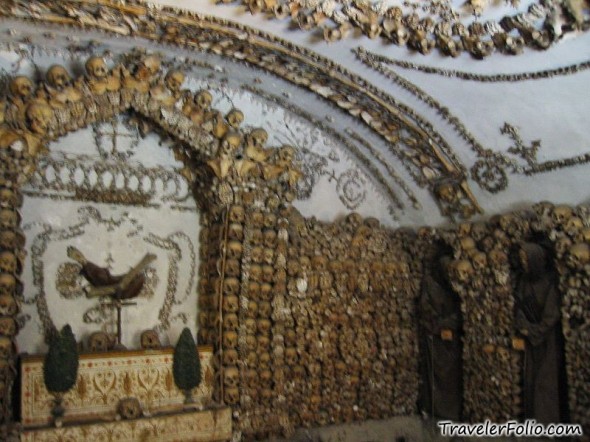 These bones are all arranged artistically above us! Frankly speaking, it was rather eerie to walk through the catacombs, as there were not many people around us too. And a little secret here, no one is allowed to take photos of these bones, so the photos were not very clear as I snapped them quietly. 😛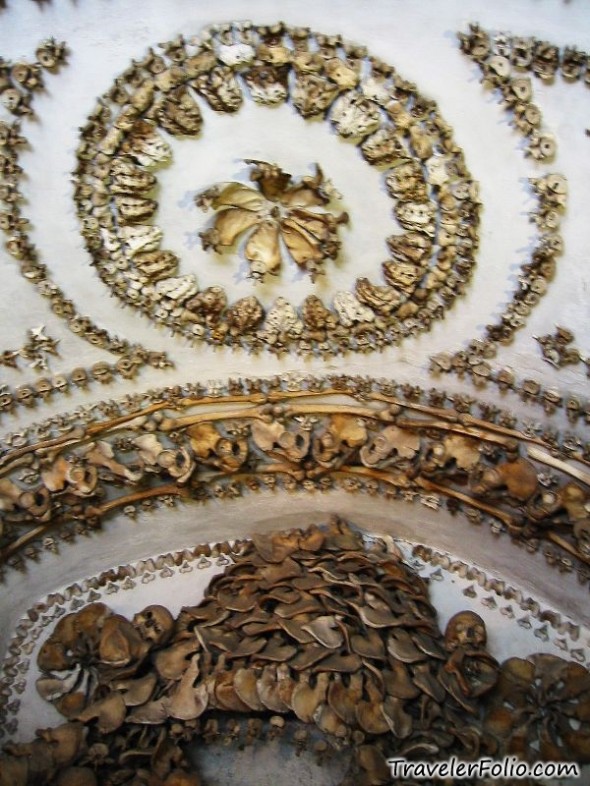 The cylindrical Castel Sant'Angelo (Castle St. Angelo) used to be a fortress and castle, and is now a museum. There were some peddlers selling fake branded bags like Prada nearby. ~The Illuminati Lair in Angels & Demons by Dan Brown!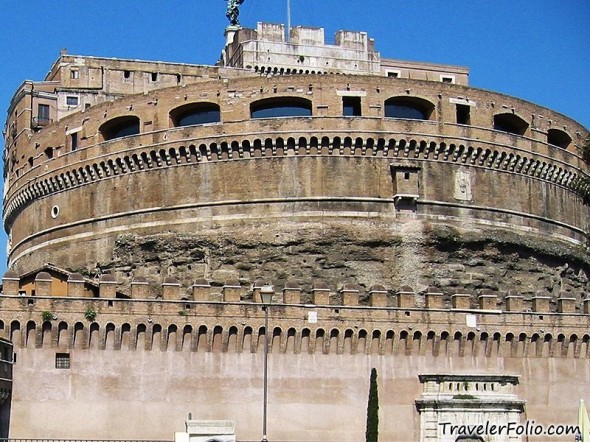 Ponte Sant'Angelo, the mesmerising Roman bridge with an artistic reflection in the placid water. The tinted photos were taken with my shades as the photo filter.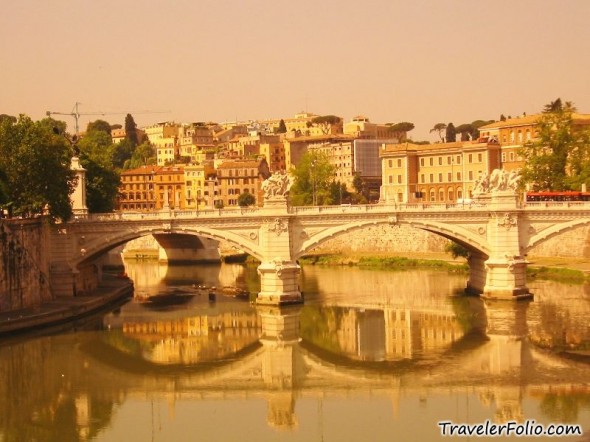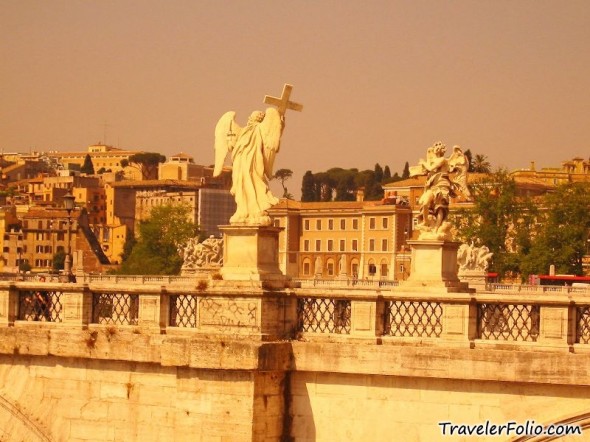 Walking along the street, we passed by this bizzare looking garden with many headless sculptures, pillars, etc.
Basilica di Santa Maria Maggiore (Basilica of Saint Mary Major) is an ancient Catholic basilica of Rome, located on the summit of the Esquiline Hill and is considered by many to be the second most beautiful church beside St. Peter's in Rome.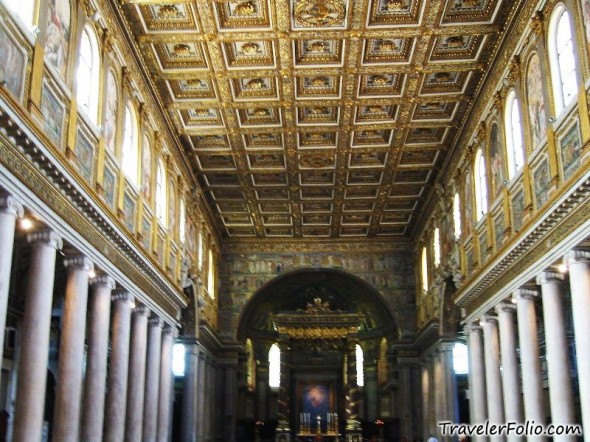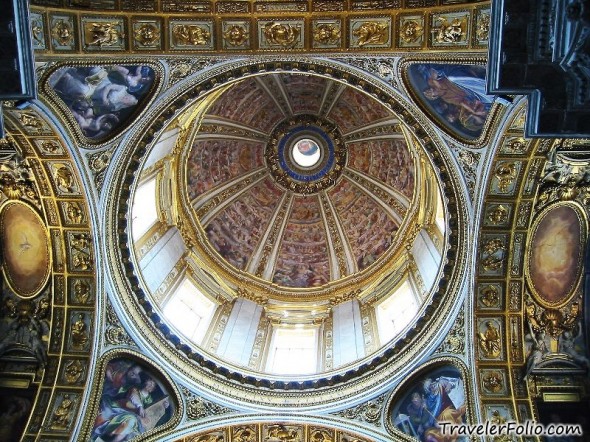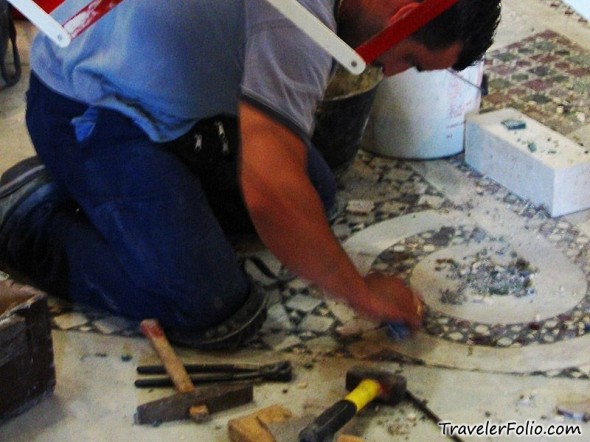 Restoration work on the floor being done by skillful hands.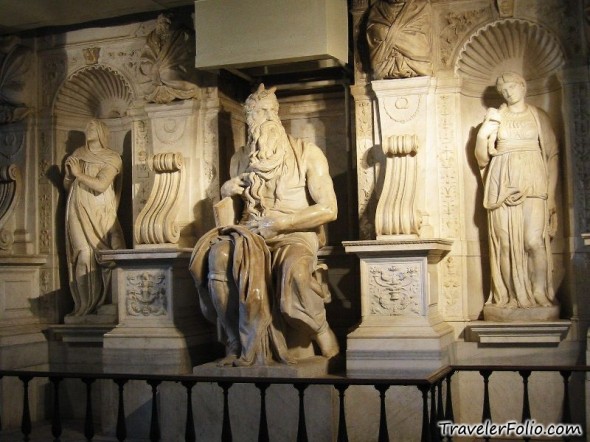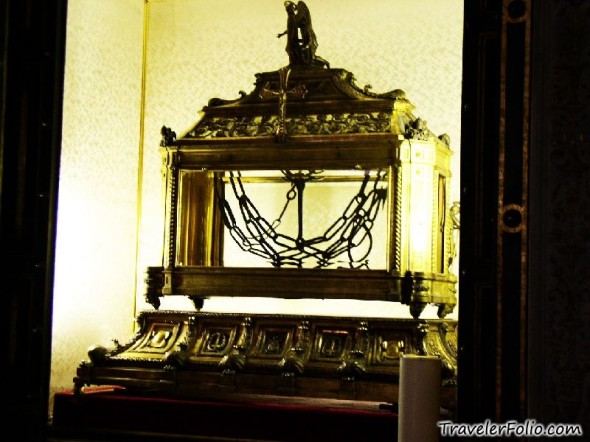 San Pietro in Vincoli (Saint Peter in Chains) is a basilica famous for housing Michelangelo's statue Moses and the relic of the chains that bound Saint Peter while imprisoned in Jerusalem.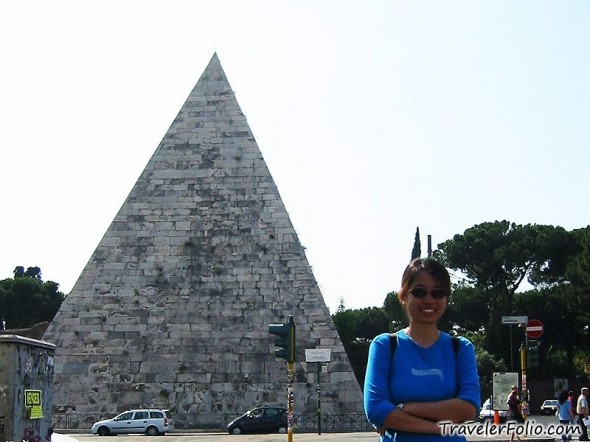 A Pyramid in Rome? Yup, the Pyramid of Cestius, located near Porta San Paolo, a gate that looks like a castle.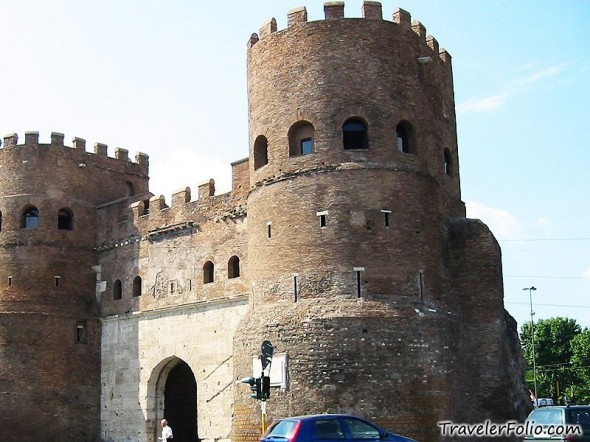 Porta San Paolo, the castle-like gate.
San Paolo Fuori le Mura (Basilica of St. Paul Outside the Walls), a patriarchal basilica dedicated to Saint Paul, near the site of his tomb. It is one of the four churches considered to be the great basilicas of Rome. The three others are St. John Lateran, St. Mary Major, and St. Peter's.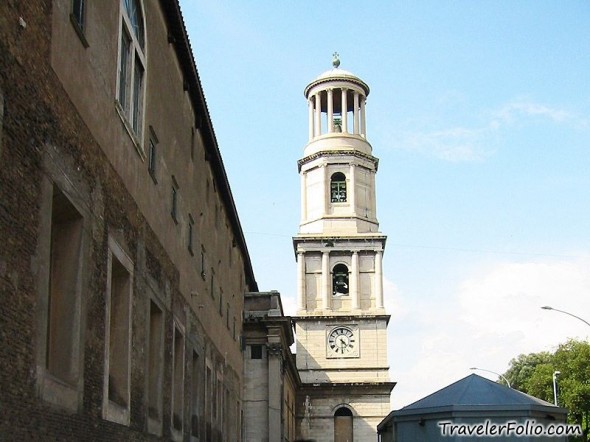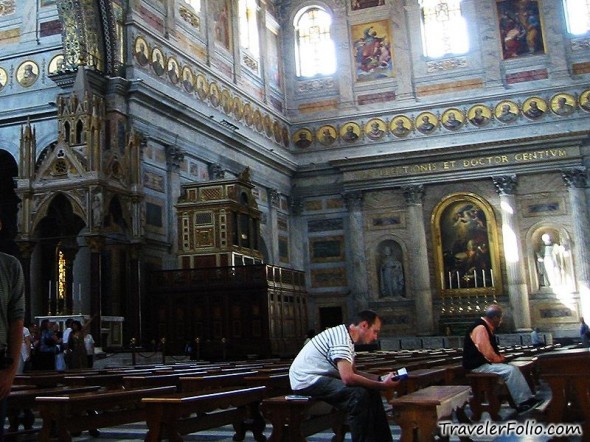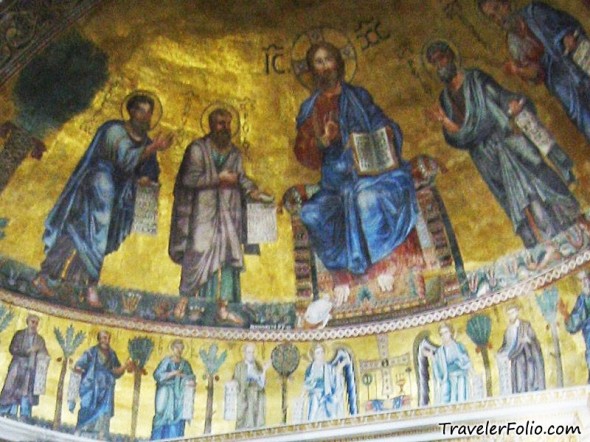 Rome is not built in a day; we combed it in a day! [part 1]
Rome is not built in a day; we combed it in a day! [part 2]
Rome is a fine city… we got fined!!!
Please "Like" Travelerfolio Facebook