Whether you have a day or a week in Singapore, there isn't much things to do except shopping, eating and repeat… Really?
Of course not!
Here is a list of free things to do, best places to go and must-see attractions to make the most of your short trip in Singapore.

You may want to bookmark this page as it will be updated from time to time.
Singapore Travel Blog Contents
Singapore River
Once a vibrant trading hub during the colonial days, Singapore River was jammed with cargo-packed bumboats docked along the three quays – Robertson Quay, Boat Quay and Clarke Quay.

Today the river is flanked on both sides with iconic landmarks and preserved buildings that are instagrammable, plenty of retail options and food choices.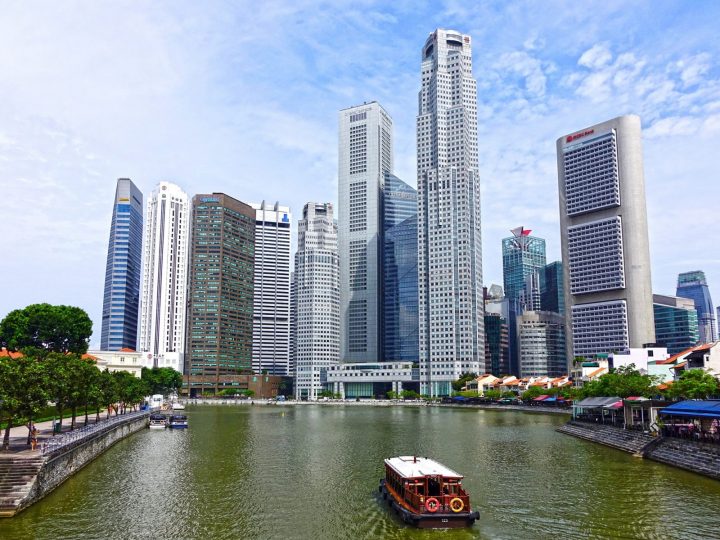 Boat Quay
This is one of the oldest areas in the financial district, with modern office buildings in juxtaposition to heritage shophouses occupied by restaurants and bars fronting the Singapore River.
Asian Civilisations Museum
Asian Civilisations Museum showcases over a thousand artefacts from collections on the rich heritage of Asia.
Here you will learn about Singapore's port history as well as the ancestral culture of Singaporeans.
Adult: S$20/ Child 6 yrs old and below: Free | Daily Opening Hours: 10am – 7pm, Friday: 10am – 9pm
Cavenagh Bridge
The historic Cavenagh Bridge is one of the oldest preserved bridges and the only pedestrian suspension bridge in Singapore.

Look for the signage at the bridge with inscriptions that are no longer applicable today.

It reads: "any vehicle of which the laden weight exceeds 3 ct. And to all cattle and horses".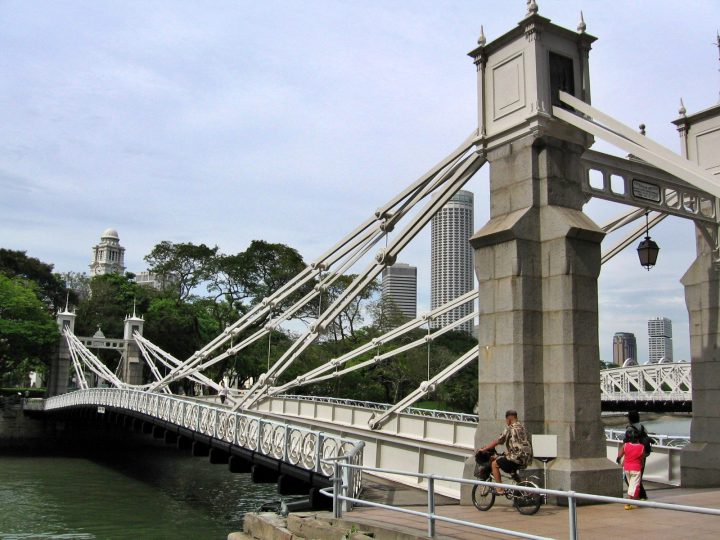 Near the bridge you can find lively sculptures depicting the olden days of the port city, such as a frozen-motion of young boys jumping into the river for a swim; merchants and labourers performing day-to-day activities to make a living.

Located in front of Fullerton Hotel, you can cross the bridge to Asian Civilisations Museum.
How to get to Boat Quay
5 mins walk from Raffles Place MRT station (exit G).
Clarke Quay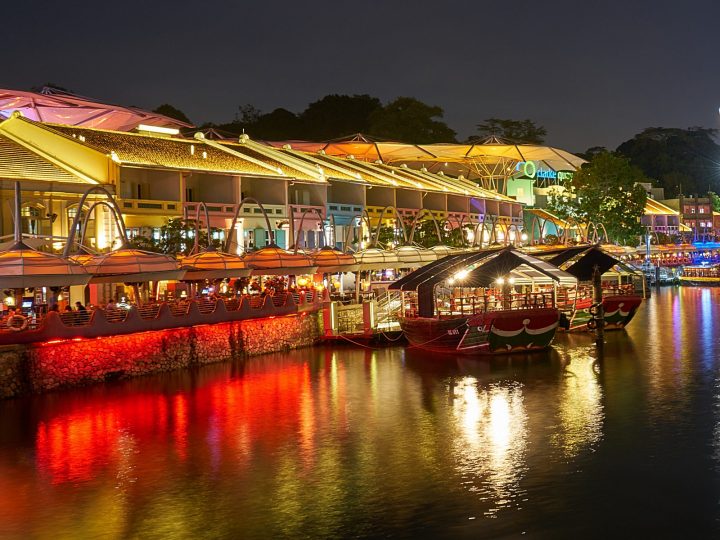 This relaxing venue is famous for its thriving night scene, and filled with a variety of dining options and watering holes along the picturesque riverfront.

Stroll along the river in the evening and take lots of pictures here. The Central shopping mall is located right above Clarke Quay MRT station.
How to get to Clarke Quay
You can walk from Boat Quay to Clarke Quay or take the MRT to Clarke Quay station.
River Cruise
Another unique way to enjoy the sights of the city is to take a 40-min boat tour along the Singapore River.

Tickets can be purchased at the jetties at Clarke Quay, Read Bridge, Boat Quay, Fullerton, Merlion Park, Esplanade, Bay Front South and Singapore Flyer.

Note that you can alight at any of the jetties but once you get off the boat, you can't board it again.
Adult: S$25 / Child: S$15 (3 to 12 yrs old)
Opening Hours: 9am – 10:30pm | Facebook
Merlion Park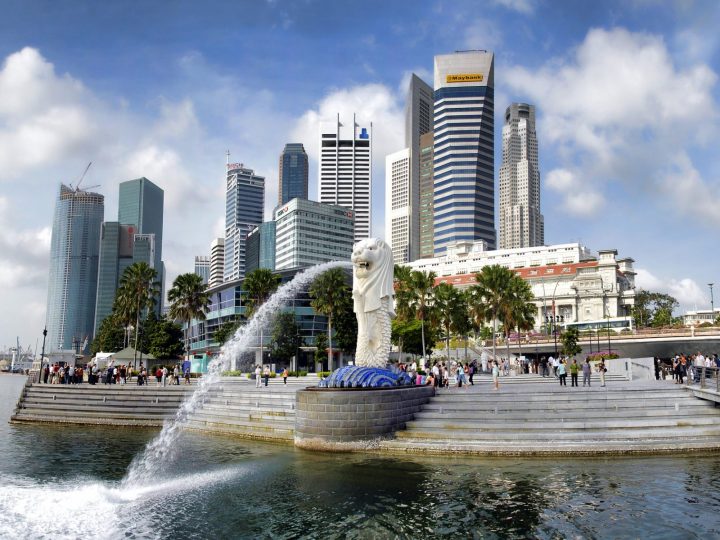 Merlion Statue
The world famous half-lion, half-fish statue spouting water into the Singapore River resides in this park, overlooking Marina Bay.

Tourists flock to the Merlion Park have fun taking creative pictures with the Merlion statue, and one way is to make it look like it is pouring water into your mouth!
From the Merlion Park, you can see iconic landmarks on the other side of the river such as the Esplanade, Singapore Flyer (was the world's tallest Ferris wheel) and Marina Bay Sands.

And not forgetting the ArtScience Museum that looks like an open palm gesturing 'Welcome to Singapore'.
Cross the bridge while soaking in views of the city skyline to the Esplanade and nearby attractions.
How to get to Merlion Park
The nearest MRT station to the Merlion Park is Raffles Place MRT station (exit G).

As the the park is not directly in front of the station, you need to walk towards Fullerton Road and you will see Fullerton Hotel.

Cross the road to One Fullerton building, the park with the famous Merlion statue is located next to it.

Address: 1 Fullerton Rd, Singapore 049213
Open 24 hours. Entrance is FREE.
Esplanade – Theatres on the Bay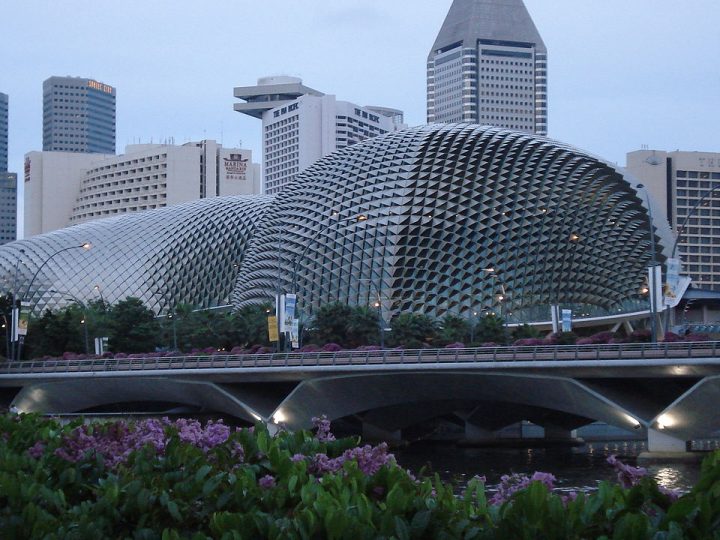 Fondly referred to as the 'durian', the exterior of the Esplanade resembles the thorny shell of the tropical fruit.

There are free performances that you can enjoy, besides a host of cultural events, performing arts and musical shows.
Makansutra Gluttons Bay
Head to Makansutra Gluttons Bay to sample a variety of local street eats such as chicken rice, satay, fried carrot cake, barbecued seafood and desserts like cendol and ice kachang.
Opening Hours: 5pm, Sun from 4pm
Continue your journey on foot for about 10-min along the riverfront. After passing by The Float @Marina Bay, you will reach the futuristic-looking Helix Bridge built for pedestrians to cross over the Singapore River to Marina Bay Sands.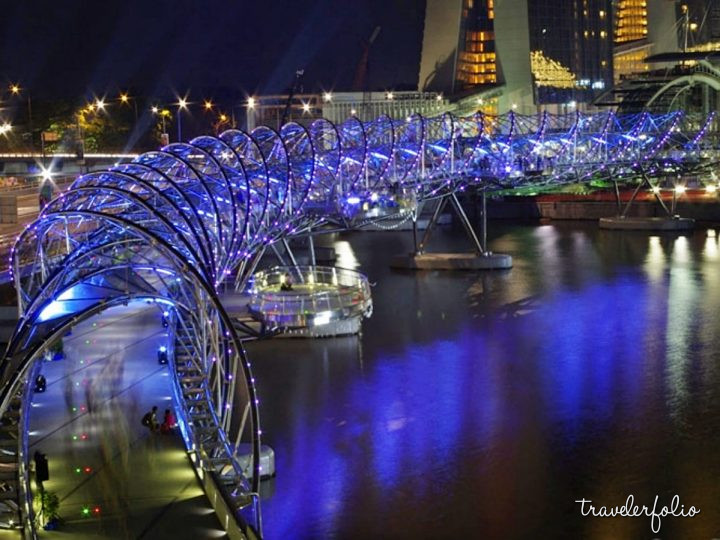 How to Get to Esplanade
You can walk to the Esplanade from City Hall MRT Station or Esplanade MRT Station.

Address: 1 Esplanade Dr, Singapore 038981

Marina Bay Sands
The Marina Bay area had played supporting roles in Crazy Rich Asians and some of the key scenes were shot in Marina Bay Sands.

Thankfully, we don't have to be crazy, rich or Asian to visit these glamorous locations.
Sands Skypark Observation Deck
One of the best vantage spots that offers panoramic vistas of the city is to get up to the 57th floor of Marina Bay Sands – Sands Skypark Observation Deck.

The Sands Skypark is one of the world's largest public cantilevers and looks like a spaceship.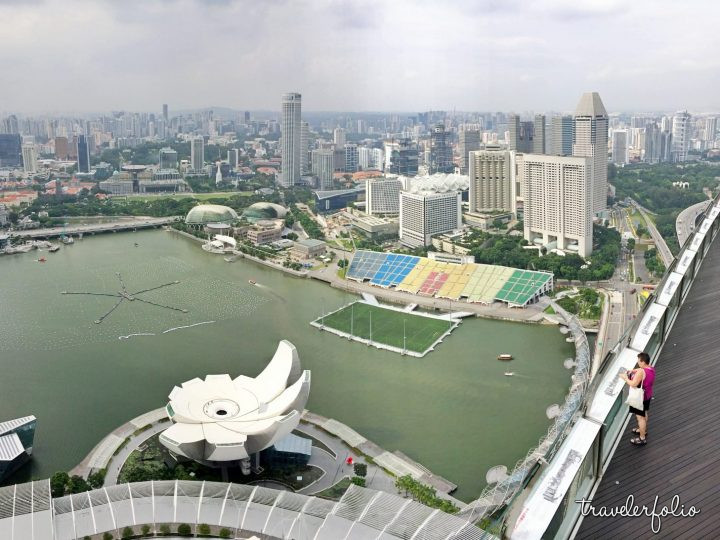 From the observation deck, you can easily spot the Merlion statue, Singapore Flyer, Esplanade (which now looks like a pair of housefly eyes), Gardens by the Bay, CBD, residential areas, and even nearby islands on a clear day.
Adult: S$23 / Child, 2 – 12 yrs old: S$17 / Child < 2 yrs old and Hotel Guests: Free | Opening Hours: 9:30am – 10pm, Fri to Sun 'till 11pm)
Spectra – Light & Water Show
When night falls, catch the fascinating show of lights and water jets on the Marina Bay waterfront.

The 15-minute nightly show is FREE and takes place at the Event Plaza at 8pm and 9pm; on both Fri and Sat, an additional show at 10pm.

For all Saturdays from 22 Jun to 9 Aug 2019, the show starts at 8:30pm instead of 8pm.
How to Get to Marina Bay Sands
The nearest MRT station is Bayfront MRT station.
Address: 10 Bayfront Ave, Singapore 018956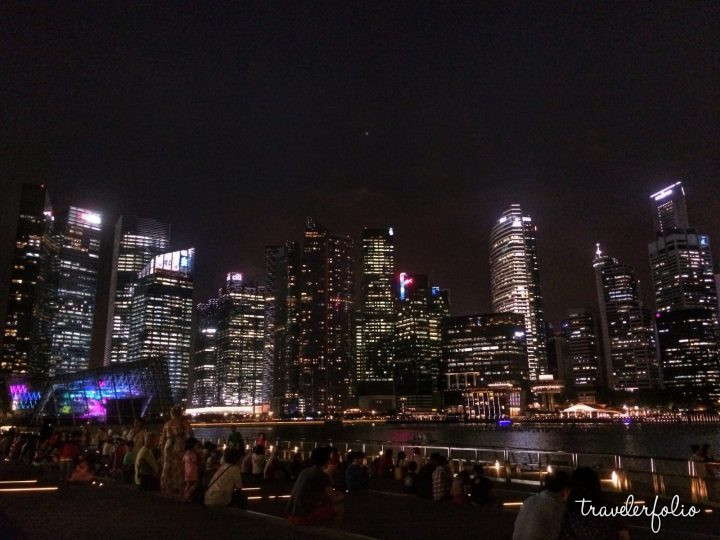 Gardens by the Bay
Aptly named, Gardens by the Bay is the horticultural oasis in the heart of the tropical city-state.

The two cooled conservatories, Flower Dome and Cloud Forest, are home to diverse plant species from all over the world.

And the eye-catching Supertrees look like something out of a sci-fi movie set.

While admission fees apply to the Flower Dome, Cloud Forest and OCBC Skyway, the Supertree Grove is FREE for all to explore.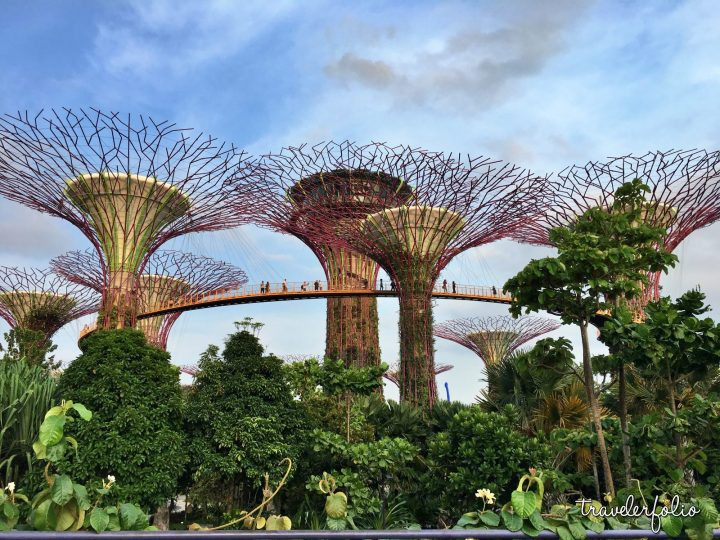 Garden Rhapsody at the Supertree Grove
In the evening, the supertrees at the huge man-made park come to life during the Garden Rhapsody with their branches illuminated and twinkling to the music rhythm.

The enchanting 15-minute light and sound show daily at 7:45pm and 8:45pm.
Opening Hours: 5am – 2am daily
Admission: FREE
How to Get to Gardens by the Bay
The nearest MRT station is Bayfront MRT station.

Gardens by the Bay is located just across the connecting bridge from Marina Bay Sands. The connecting bridge is open daily from 8am to 11pm.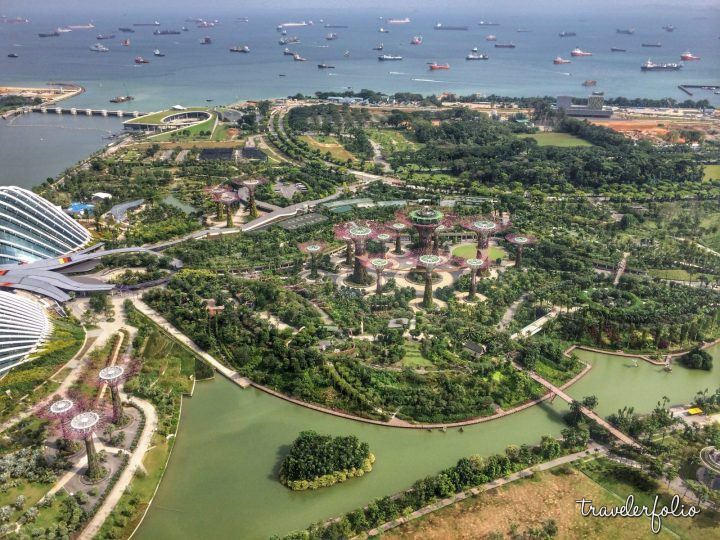 Chinatown
If you're looking to explore a unique neighbourhood, Chinatown is the place to be.

Unlike other Chinatowns around the world, Singapore's Chinatown is a national heritage site with rows of traditional shophouses designated for conservation.

And don't be surprised to see ornate religious sites from different faiths located along the same stretch of the road.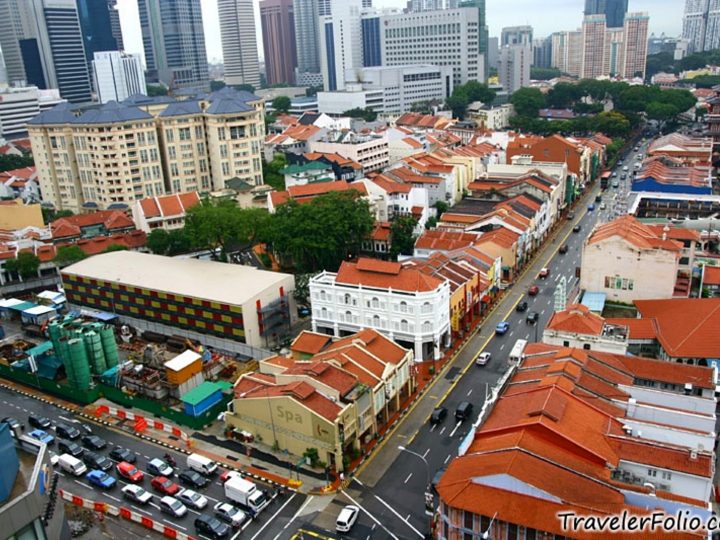 Buddha Tooth Relic Temple & Museum
This Tang-style Buddhist temple, as its name suggests, houses the Buddha Tooth Relic in a giant stupa that is made from 420kg of gold!

The Buddhist Culture Museum in the temple building display revered artefacts of the Buddha and on the temple roof, there are pavilions, pagodas and a huge prayer wheel.

The total cost of setting up the Buddha Tooth Relic Temple is said to be S$75 million.
There are FREE weekly-guided tours conducted for the temple and museum.
Address: 288, South Bridge Road Singapore 058840
Opening Hours: 7am – 7pm daily
Admission: FREE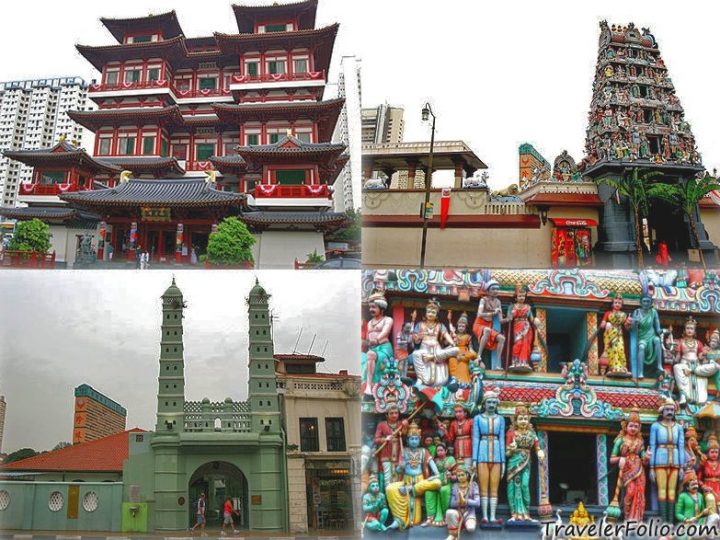 How to Get to Buddha Tooth Relic Temple & Museum
The nearest MRT station is Chinatown MRT station (exit to Pagoda Street). You need to take a short walk from the station to the temple.
Sri Mariamman Temple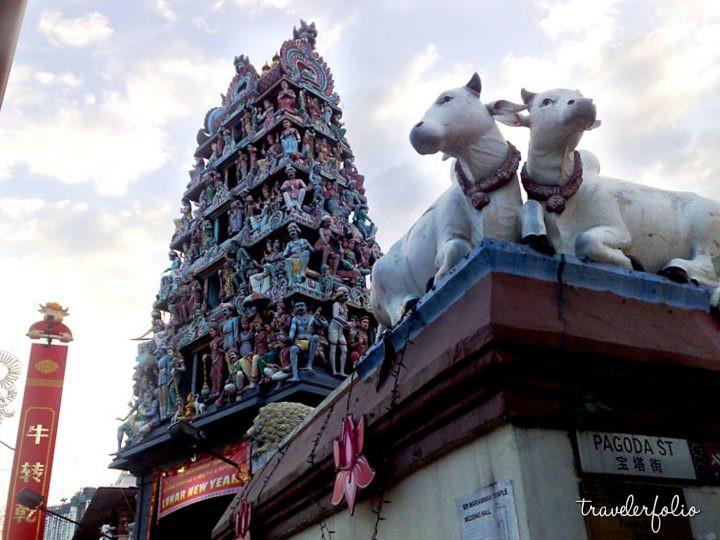 The Singapore's oldest Hindu temple is located just within minutes' walk away from Buddha Tooth Relic Temple.

Now a national monument as well as an important landmark for Hindu worshippers, the Sri Mariamman Temple is believed to be constructed by immigrants back in the early 19th century.

With intricately carved Hindu deities and mythological figures, the temple has the architectural style of those in South India.
Masjid Jamae (Chulia)
Gazetted as a national monument, Masjid Jamae aka Masjid Chulia is believed to be the oldest mosque in Singapore.

The unique architectural building includes elements of neoclassical and South India make it one of the most photographed landmarks in the district.
Maxwell Food Centre
Well patronised by locals and tourists alike, Maxwell Food Centre gets very busy during peak hours, especially on weekdays when office people in the CBD swing by for lunch break.

And when you see packets of tissues or some personal items like umbrellas on the table, it means the seat is "reserved", or "chope!"

This is a thriving culture at lunch during working hours … welcome to Singapore!
You can find a variety of mouth-watering local street eats in this traditional food centre. Even Gordon Ramsey held a hawker challenge here.

And Anthony Bourdain 'declared' love to the Hainanese chicken rice sold at Tian Tian, which is Michelin-rated as the best of Singapore's budget eats.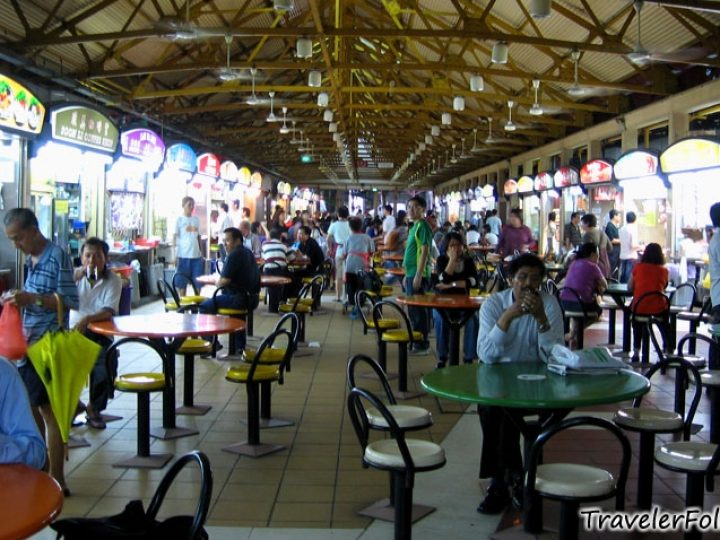 How to Get to Maxwell Food Centre
Maxwell Food Centre is opposite Buddhist Tooth Relic Temple. The nearest MRT station is Tanjong Pagar MRT station.

Address: 1 Kadayanallur St, Singapore 069184
Little India
An attraction in its own right, the Little India never sleeps.

Bustling with life and vibrant colours, this ethnic district is filled with authentic Indian restaurants and street shops selling food stuff, textile products, jewellery and so much more.

Here you can also find a huge eclectic shopping centre, one of its kinds that opens 24-hour a day – Mustafa shopping centre.

Mustafa comprises of six storeys and sells almost everything under the roof, from groceries and apparels to electronics products, gold bars and cars!
Veeramakaliamman Temple
Located in the heart of Little India, you will come across a colourful Hindu temple with intricate carvings and sculptures.

This distinctive landmark is Veeramakaliamman Temple, one of the oldest temples in Singapore.

According to history, despite the air raids of WW2, those who took refuge in the temple were safe and the building remained unscathed.
How to Get to Little India
The nearest MRT station is Little India MRT Station.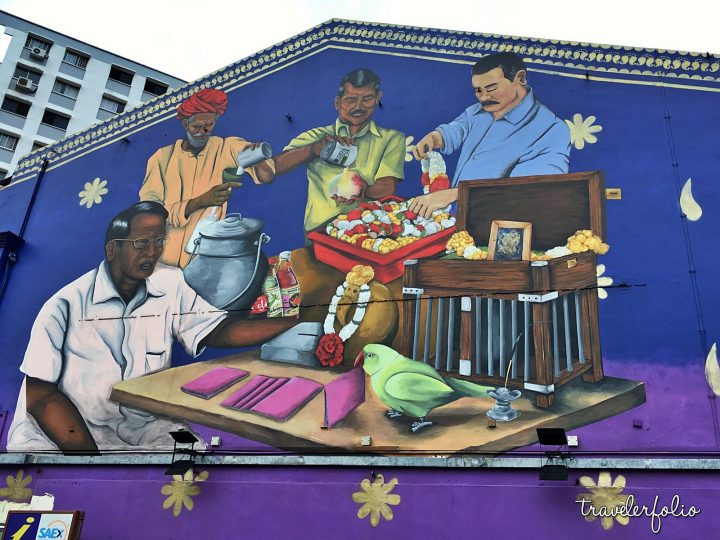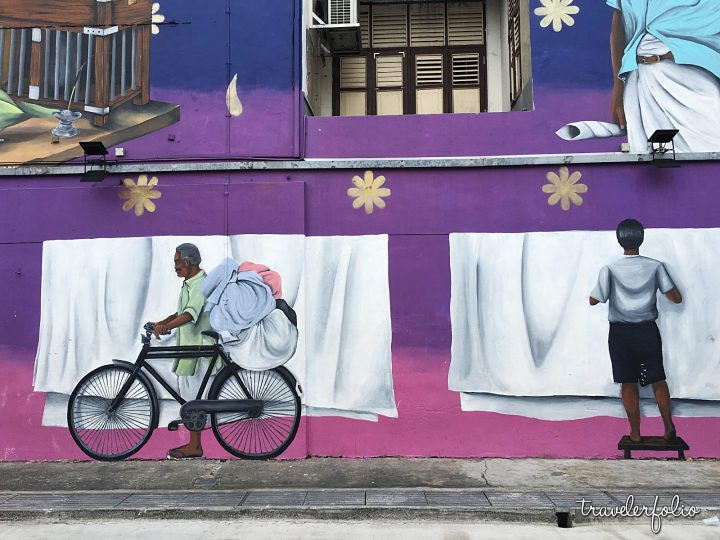 Kampong Glam
Like Chinatown and Little India, Kampong Glam is another ethnic enclave with rows of colourful heritage shophouses occupied by shops selling craftworks and textiles, art galleries, quaint restaurants, bars and whimsical cafes.

This Malay heritage district is perfect for visitors to learn about Malay culture, taste the local delights and take instagram-worthy pictures around wall murals and historic buildings while soaking in the rustic charm and relaxed vibe.
Masjid Sultan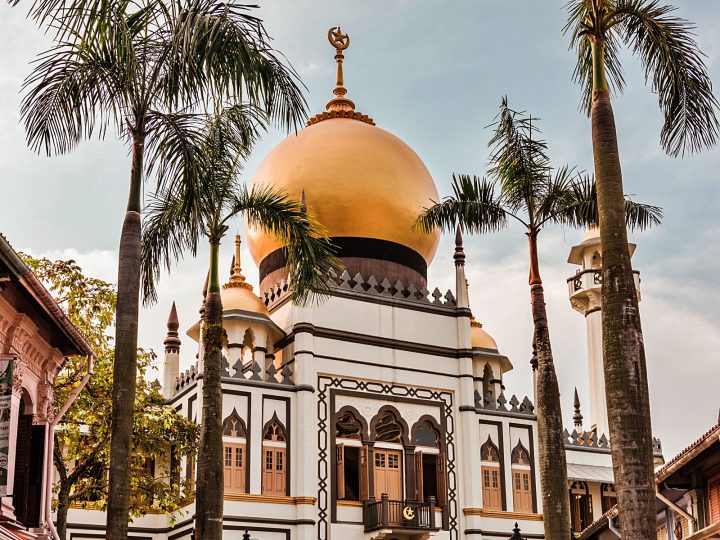 The grand and imposing Masjid Sultan (Sultan Mosque) forms the postcard-esque backdrop of Kampong Glam.

With a long history dating back to 1824, the Mosque was awarded the Architectural Heritage Award 2016. It has a huge prayer hall that can accommodate 5000 people.

Visitors can enter the permitted areas of the mosque.
Address: 3 Muscat Street, Singapore 198833
Visiting Hours: Sat to Thurs, from 10am to 12pm & 2pm to 4pm; Fri from 2:30pm to 4pm.
Malay Heritage Centre
The Malay Heritage Centre serves as the heritage institution for the local Malay community, providing cultural exposure through exhibits, programmes and activities.

Address: 85 Sultan Gate, Singapore 198501
Opening Hours: Tues to Sun, from 8am to 9pm
How to get to Kampong Glam
10 mins walk from Bugis MRT Station or Jalan Besar MRT Station
Jewel Changi Airport
When you head back to Changi airport, don't miss the Jewel, Singapore's latest attraction that's quite the talk of the town.

Here you will be spoilt for choice with retail and dining options. Even the locals are drawn to this lifestyle destination at the airport.
World's Tallest Indoor Waterfall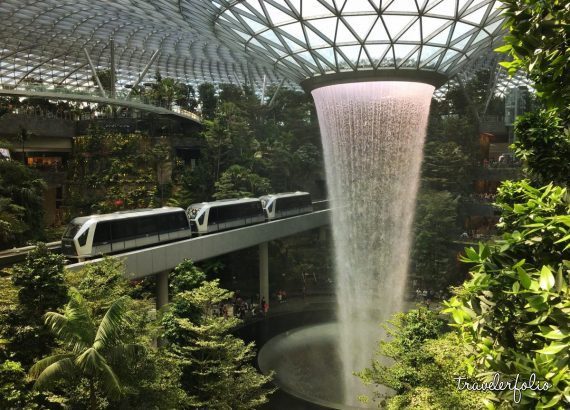 The centrepiece of Jewel is the world's tallest indoor waterfall, surrounded by trees, palms and shrubs in the Forest Valley garden where you can sit around, take selfies and chill out.
Visit the Canopy Park at the top level for some fun-filled activities to kill time.

From strolling in the gardens to bouncing on nets, you take your pick. Admission fees apply, ranging from S$5 to S$22.
Light & Sound Show
In the evening, the 40 metres high waterfall wows with a show choreographed to lights and music.

The hourly show starts from 7:30pm to 12:30am and lasts for 5 mins. It's FREE.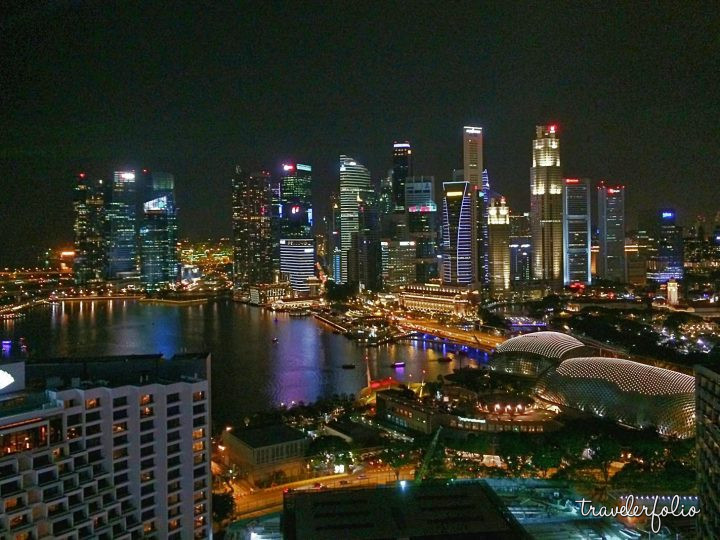 There's so much more to see and do in Singapore, and I haven't listed out all the major tourist attractions such as Sentosa island, Universal Studios Singapore and the world-class Singapore Zoo.

Singapore is a food paradise where you indulge in a diverse selection of cuisines, from neighbourhood hawker centres to Michelin star celebrity restaurants.
Do you have any recommendation on things to do, see and eat in Singapore? Please feel free to leave them in the comments below. Enjoy your stay!