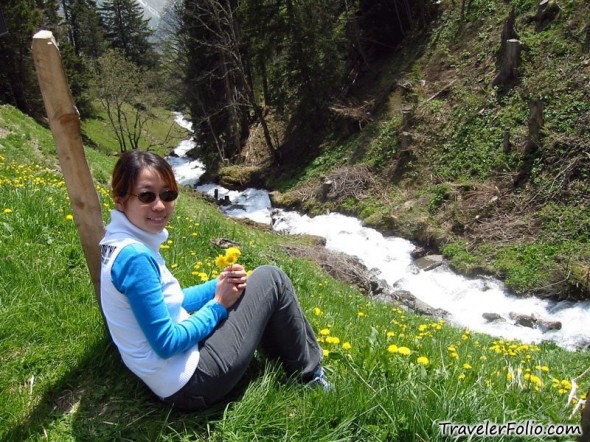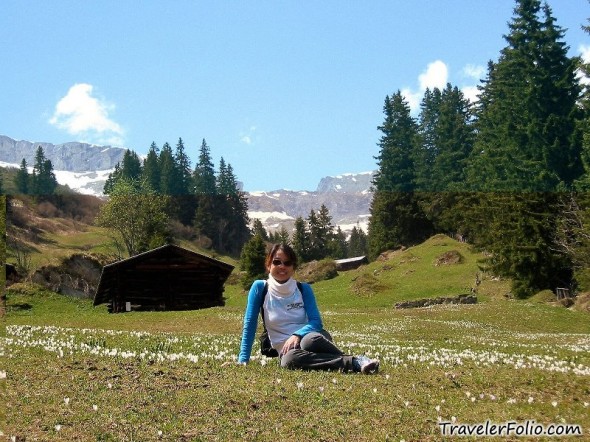 We headed halfway down from Mt. Schilthorn to Mürren, at about 1,650m above sea level, to explore the peaceful alpine meadows. Every angle of the mountainous view is picturesque!
Drinking spring water fresh from the Swiss alps!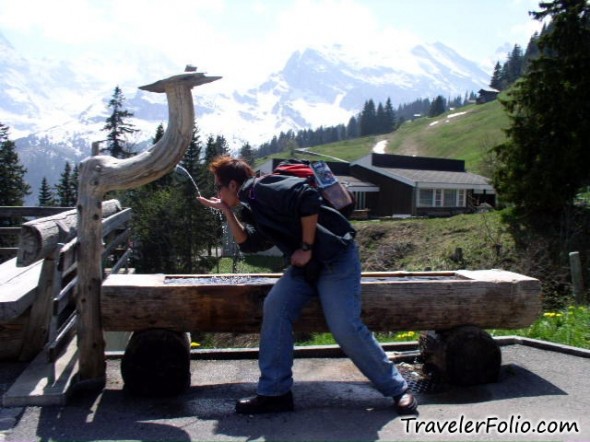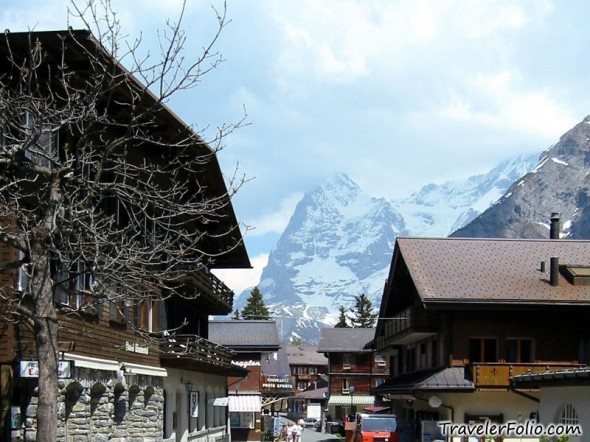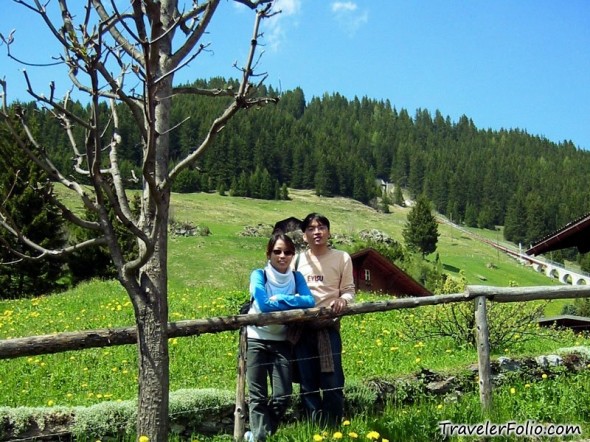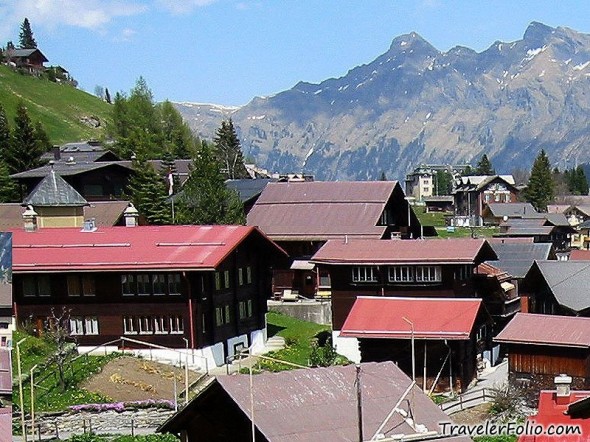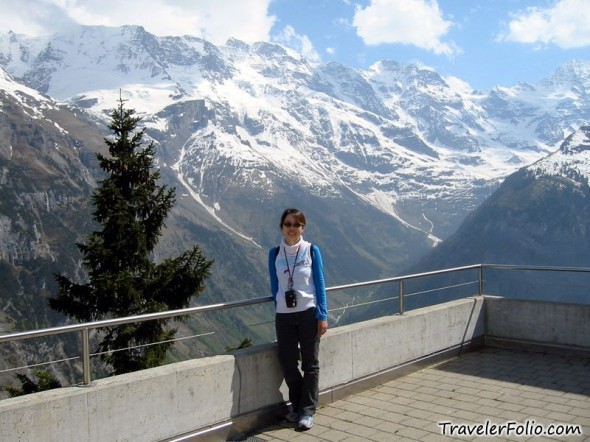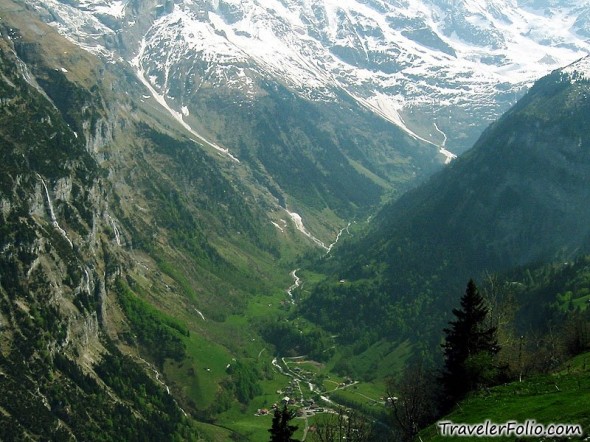 There seemed to be many Indian tourists in the area. We got into a cable car packed with an Indian family. The eldest man was happily singing and dancing with Indian style, followed by the other family members. The whole family was dancing and singing in the small cable car, leaving the three of us stood still at a corner… One big happy family.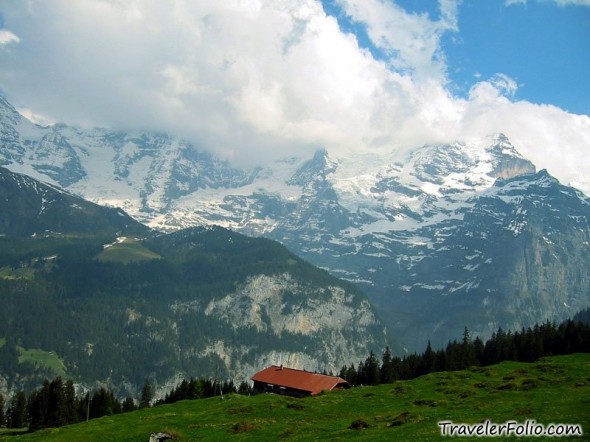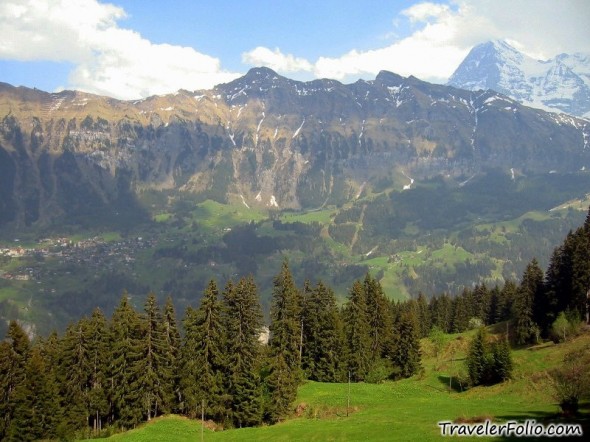 Breathtaking train ride sceneries…
We returned to Interlaken and bought some souvenirs like the mini cow bells and a small handmade cuckoo clock that cost me around S$60 (In 2003, Swiss Franc 1.35 = S$1). Since we left Singapore, food was really boring. Everyday was all about eating hard bread! I thought if I were to throw the hard bread at someone's face, it could cause serious injury. We had irregular meals everyday.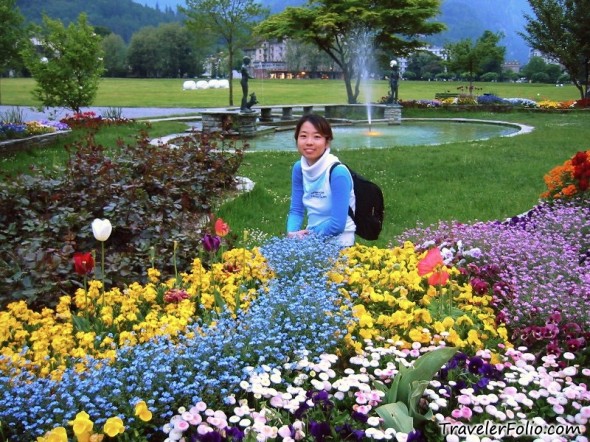 The park near our hostel.