[Updated on 10 May 2019]
Our self-drive destination was Bagan Sungai Burung in Bagan Datuk (formerly Bagan Datoh), Perak. We signed up with Nine Island Agency Sdn Bhd that specialises in bringing tourists to their popular tours – " Blue Tears" (蓝眼泪) and "Perak Sky Mirror" (天空之镜).
When was the last time you went on a self-drive trip in Malaysia? These days, Singaporeans either cross over the causeway for bargain shopping or simply get a budget flight to cities like Kuala Lumpur.
I took the opportunity to go on a road trip to enjoy the passing scenes under the vast blue skies, take a retreat into nature, and stop along the food trails, all the way to Perak.
Perak is one of the 13 states of Malaysia and is the fourth largest state. Many may be more familiar with its capital city, Ipoh. You can imagine, the long drive is a no joke.
A popular question:
When is the best time to go Sky Mirror for awesome shots
The Sky Mirror tour in Perak departs every day, as long as it is low tide and not raining. This is because the Sky Mirror location in Perak is on higher grounds; therefore, chances of walking on shallow water once the tide ebbs are higher.
And of course, if you are after vibrant colours, wait for those cloudless days.
Tips for taking Sky Mirror Photos
Take note of the seawater level. If it's too shallow, walk further away until the seawater level reaches your ankle.

Otherwise, set up a puddle of seawater for reflection photos…read on to find out more.
What to pack for Sky Mirror Tour?
A waterproof dry bag to protect your gadgets and stuff
Sunscreen (important!), sunglasses, hat and other ways to protect your skin from the blazing sun
Colourful and bright outfits for outstanding photos against the clear blue sky
What else for a better Sky Mirror tour experience? Feel free to share your tips in the comment section below.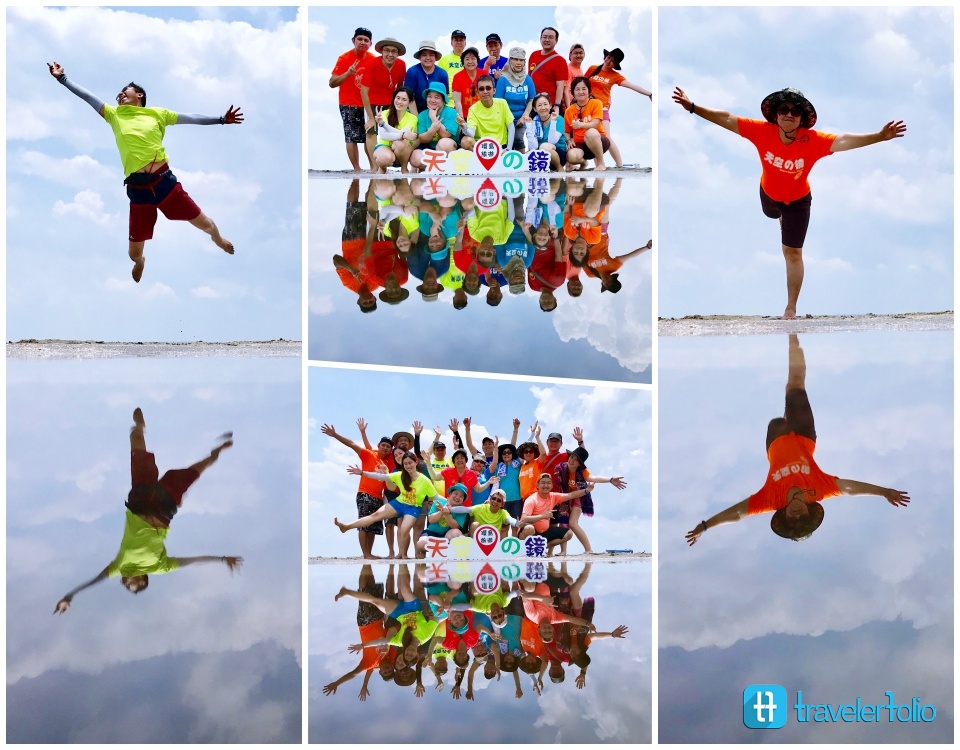 Food Trail
We planned to make a few pit stops so that the drivers could have some rest. I recommend Kampung Sungai Sembilang Jeram for a good lunch stopover.

Kedai Kopi Shin Lok is the place to go for a taste of local food. The traditional coffee shop sells fried yam cakes and a variety of 'artisan' buns. They are popular among the locals and sell fast.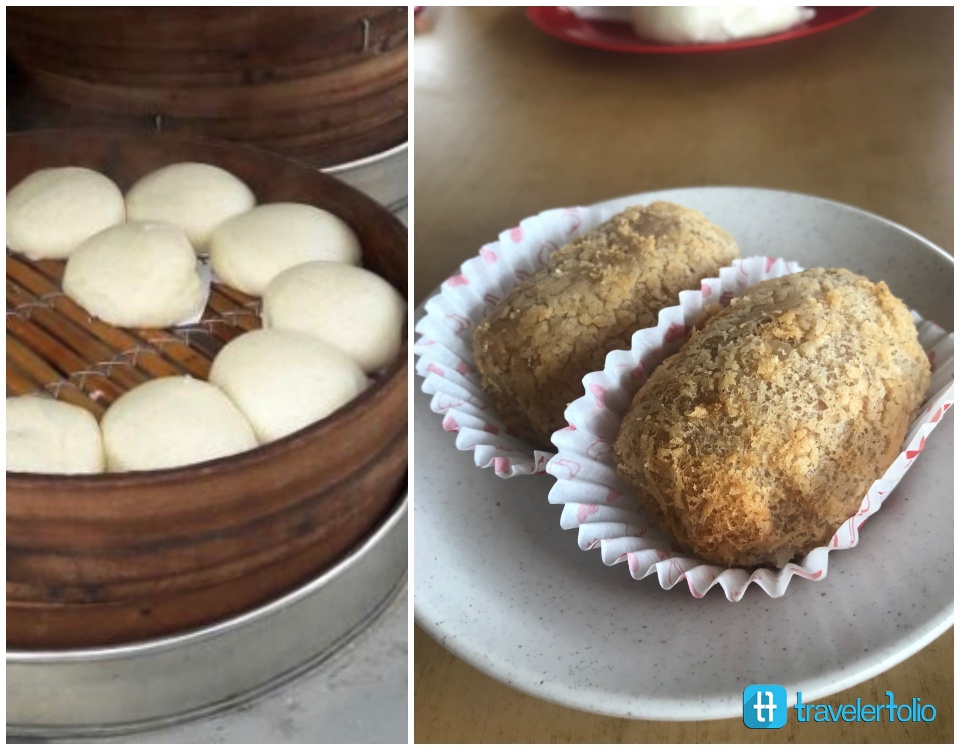 We started our journey at 9am (2 hours of breakfast and lunch), only to arrive and check in at our destination – Bagan Sungai Burung at 6pm in the evening. Bagan Sungai Burung is a small fishing village in Perak. It's a kampong retreat, so I didn't expect to find any 5 stars hotel.
Blue Tears Tour
Truly, accommodation was very basic but clean with bathrooms separately located. After a steamboat dinner, we went on a rocky 40 mins speedboat ride to visit the Blue Tears.

I would like to describe the Blue Tears as Avatar from the coast or water Aurora. Scientists believe that the Blue Tears were a result of the dinoflagellate algae species. Others say it's due to a tiny shrimp species called ostracods. When disturbed by waves, these creatures all emit blue fluorescence. Legend has it that it was the Goddess teardrops.
What to Expect
It wasn't what I had imagined like walking on the glowing Blue Tears beach. The tour guide eventually stopped the boat. He scooped up traces of the Blue Tears with a fishing net, and flicked them into our hands.

Nevertheless, it was fascinating to see those unearthly electric neon Blue Tears twinkle on my hands. And it was so dark on the boat (no handphones to reduce light pollution) I thought I saw a galaxy on my hands, body and feet.
The experience was so surreal. For a while, I forgot I was still on the speedboat, sitting shoulder to shoulder with other passengers.

This is such an interesting place. One disclaimer is that you won't be walking on the beach glittering with a display of Blue Tears. Nothing like those images posted on the internet.
After we returned to the shore, we were told that the firefly tour was cancelled due to rain. Instead, the tour agency provided supper and Karaoke for the night.
Perak Sky Mirror and Lala Tour
The following day was a tour visit to Sky Mirror (Bagan Datuk) and Lala Tour, so we gathered at the jetty to depart during midday.
Depending on the timing of low tide, the speedboat ride takes 15 mins to a wetland where you can have a fun play digging lala (Venus clam). What you find is what you can keep, and we cooked ours.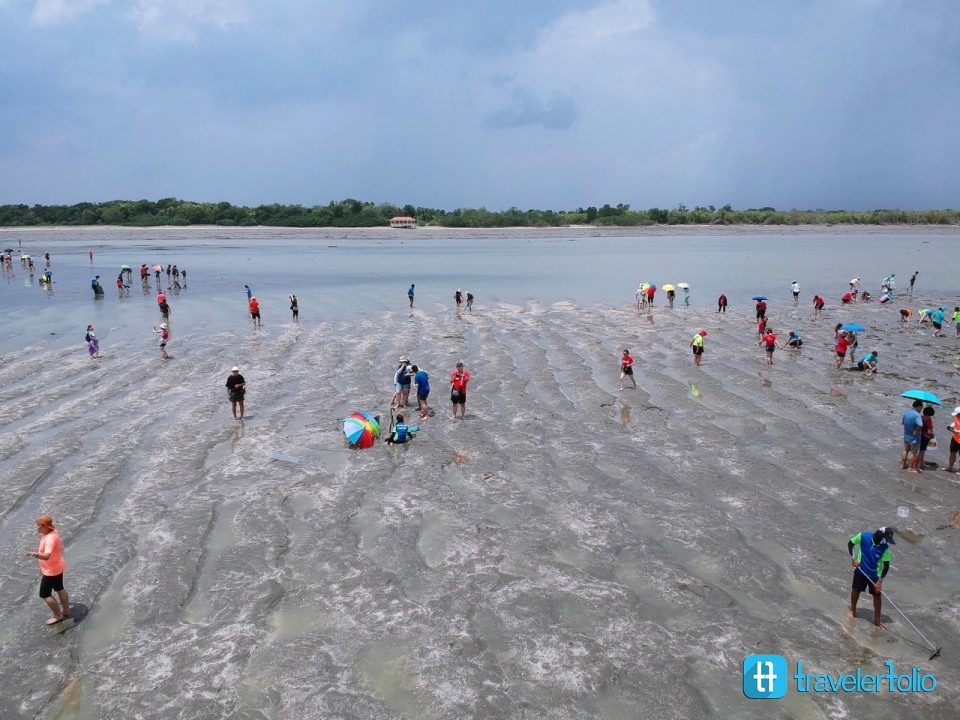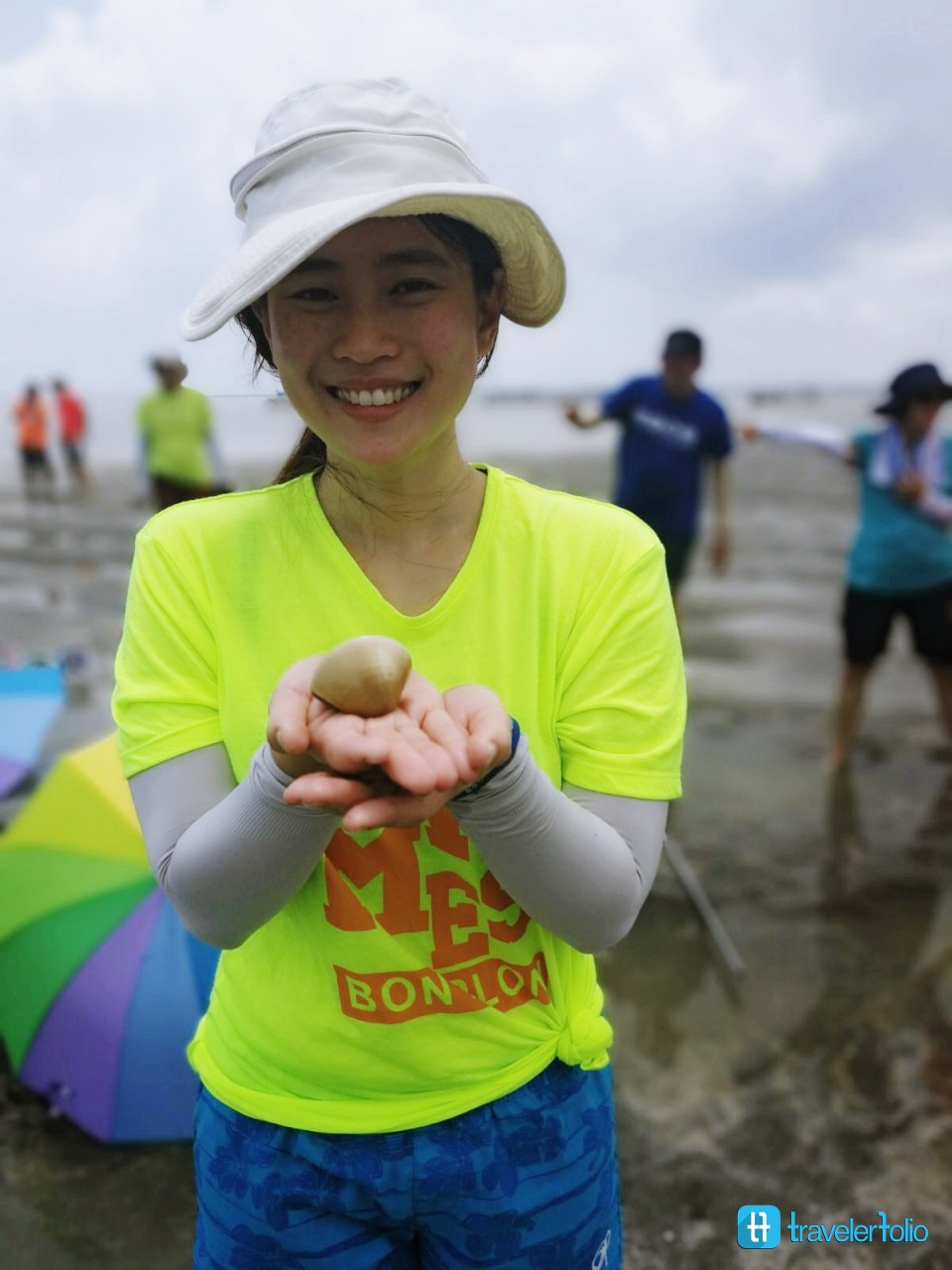 At the same time, our guide was setting up a puddle of seawater for reflection photography or #puddlegram. In fact, "Sky Mirror" takes advantage of this photography technique and the vast shallow waters to capture reflections in the seawater for strong symmetrical composition and natural painterly effects. It's no-frills iPhone photos, well, I have to say the photos turned out to be really nice. Many couples come to take quirky romantic shots.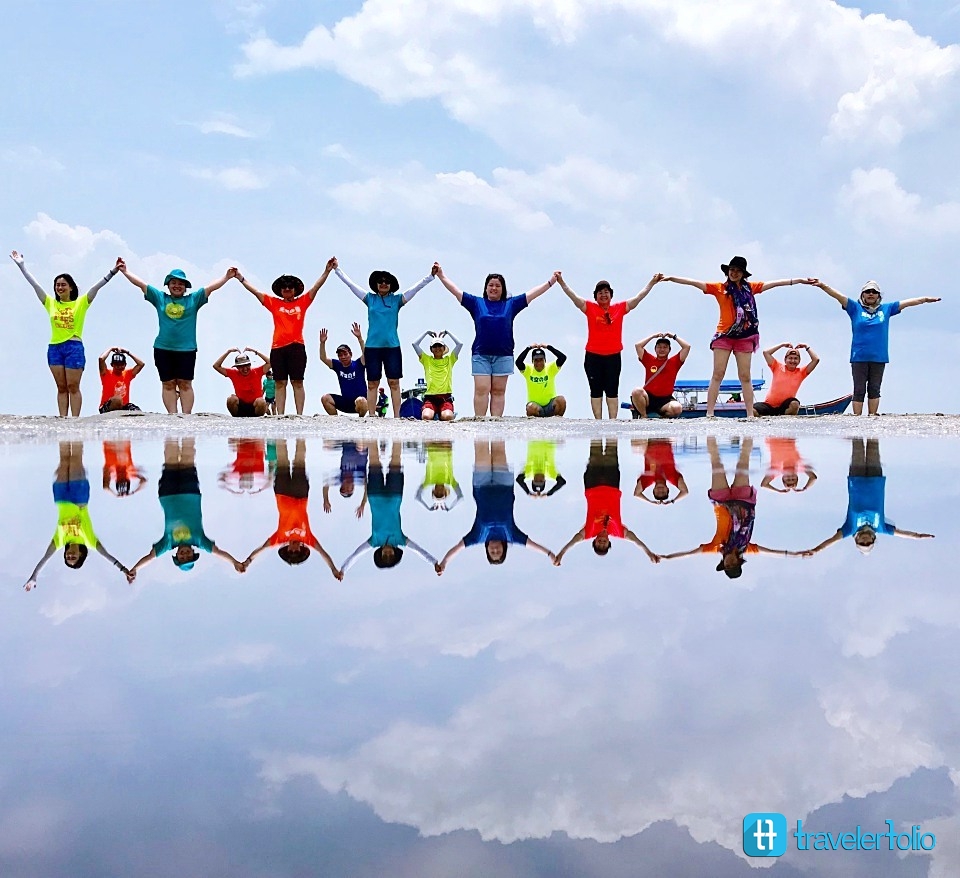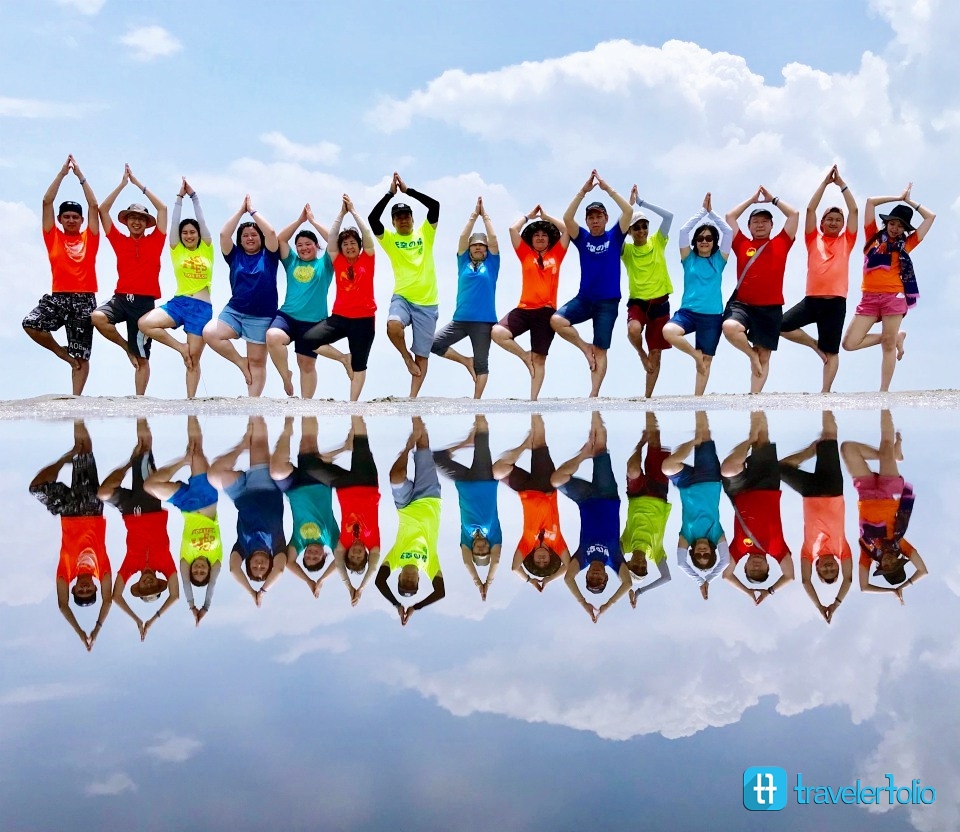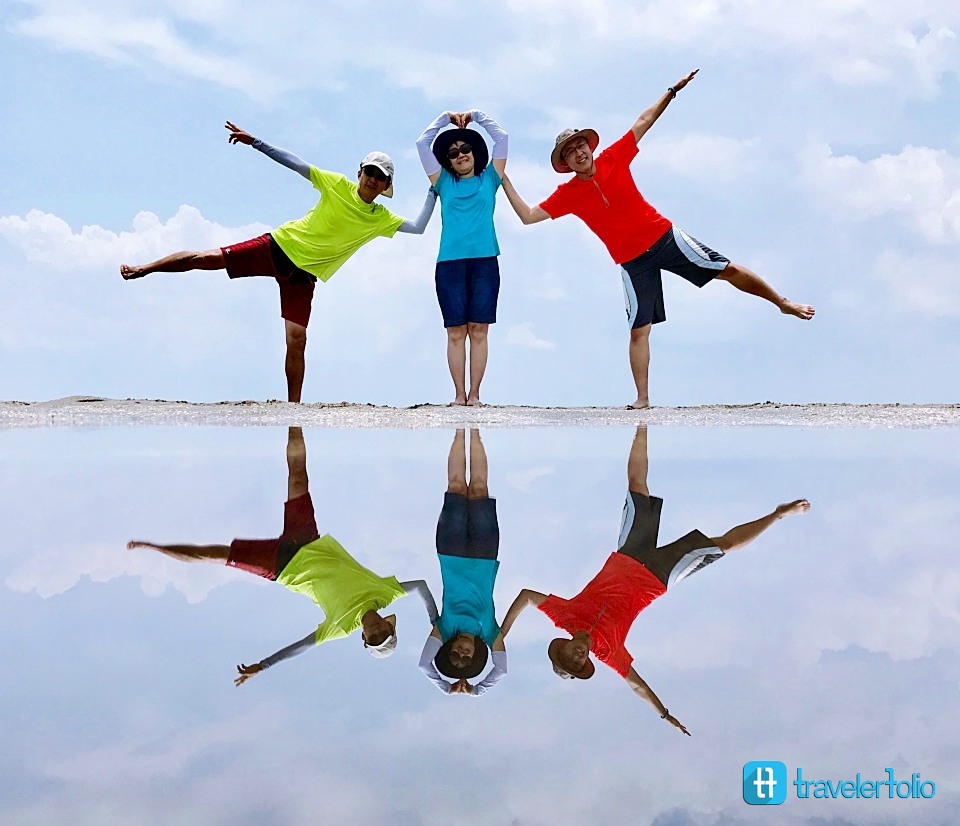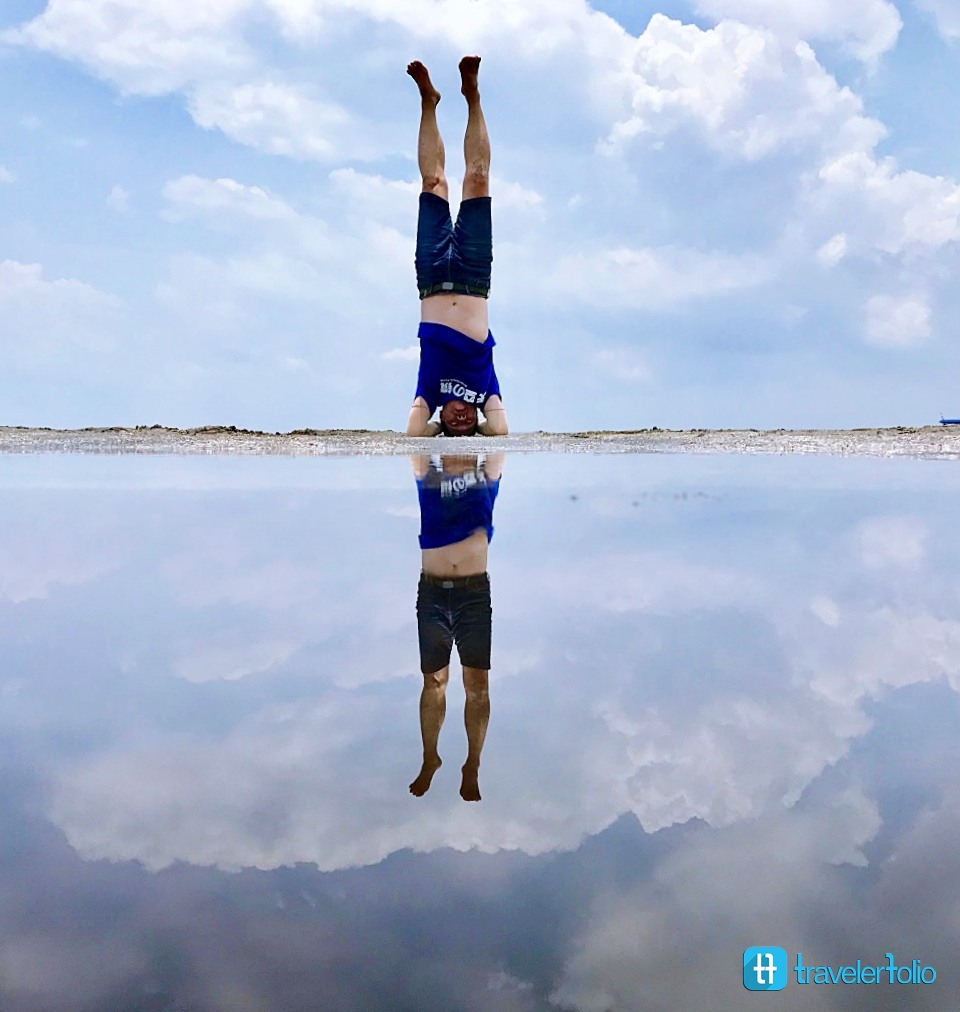 The Sky Mirror trip was a good retreat away from city life. Seafood served was tip-top freshness. Go with families and friends to enjoy the fun-filled activities together.

However, I think it's more ideal to make this trip part of your bigger Malaysia self-drive itinerary, rather than driving long hours from Singapore just for "Sky Mirror".
Sky Mirror Perak Tour Package 2019
[Nine Island Agency Sdn Bhd @ https://nineisland.wordpress.com/about/]
2D1N Sky Mirror + Blue Tears (4-in-1)
Adult: RM300 | Child (7-11 yr old): RM240 | Child (3-6 yr old): RM100 | Below 2 yr old: Free
2019 Hari Raya package (Dates: 5 – 6 June, 6 – 7 June)
Adult: RM330 | Child (7-11 yr old): RM260 | Child (3-6 yr old): RM100
On the way back, we stopped at Sekinchan. With vast stretches of paddy fields in view, we decided to try our newly acquired skill – #puddlegram and successfully executed it again. Ha-Ha!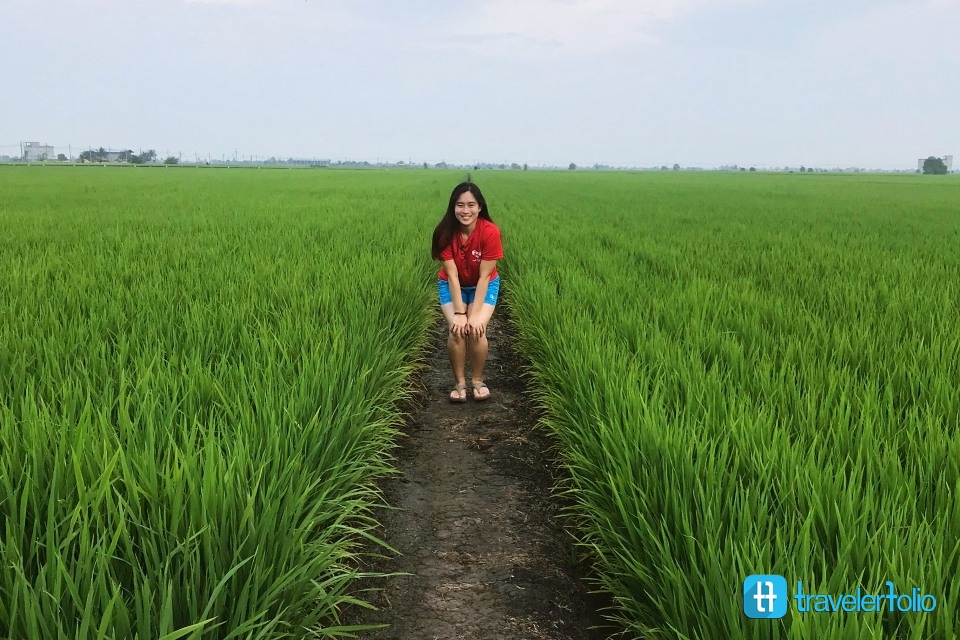 By Kelly