After much hiking and outdoor adventures, we recharged ourselves with good food in Christchurch. Boasting to have the best brunch and daytime dining in town, we entered into Hello Sunday Cafe, then discovered it was quite packed even on a weekday.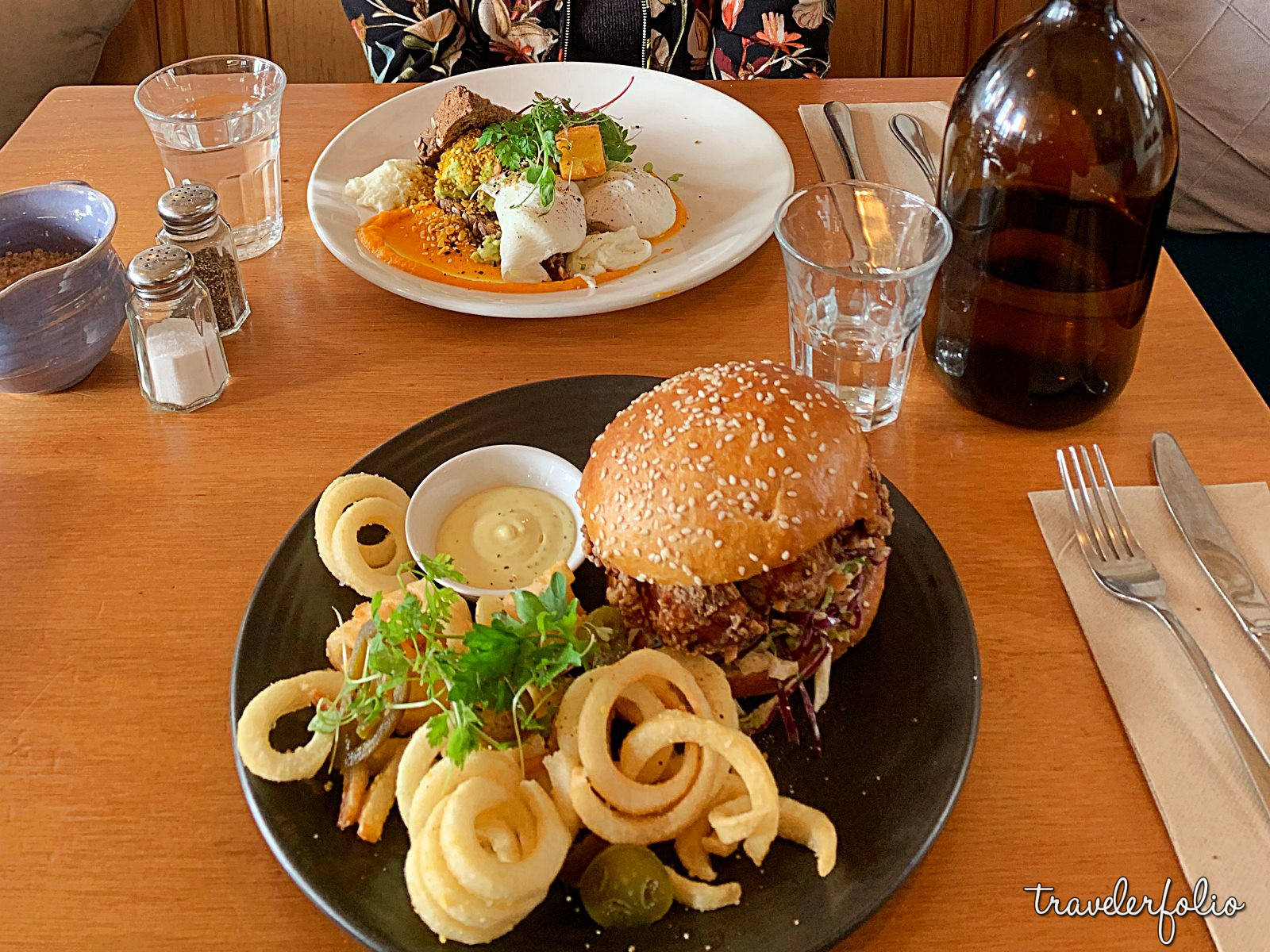 Hello Sunday Café is a delightful cafe set in one of Sydenhams oldest two buildings, serving restaurant quality fresh food. A total of 5 seating areas indoor and outdoor all with their own ambience, it is fascinating to observe just how food and the café décors complement each other at the cafe.
With the options of good old breakfast and aromatic coffees for guests, the food presentation already scored points even before we dug in.
We didn't stop for long in Christchurch as we were heading to the coast – Kaikoura, a coastal town on the South Island of New Zealand teeming with wildlife and known for its sperm whale population. That is part of our route to head back to Picton and take the interisland ferry to Wellington for our return flight.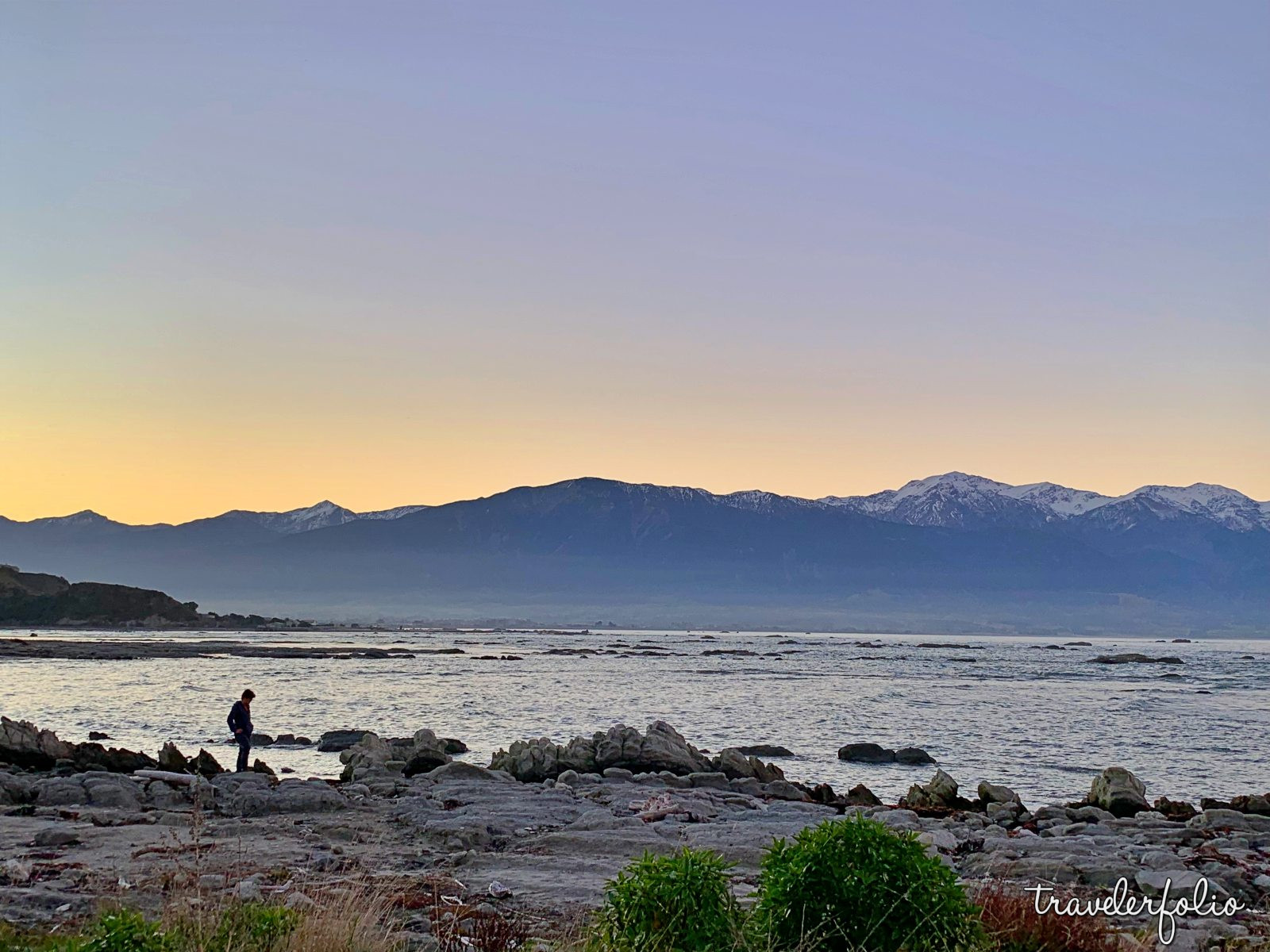 Facing the Pacific Ocean, Kaikoura has a lot to offer. For marine lovers, it is a wonderful spot to soak in. A must-go place of interest is the Kaikoura Peninsula Walkway that winds from the town centre to the lookout points at Point Kean. On a good day, the rock platforms are home to a colony of New Zealand fur seals. They are sometimes spotted even at car parks.
Apart from that, there are resident sperm whales, friendly dolphins, and other marine life species migrating through. The reason for such a marine sanctuary is due to the unique geographical composite with deep underwater so rich in nutrients that it encourages foraging.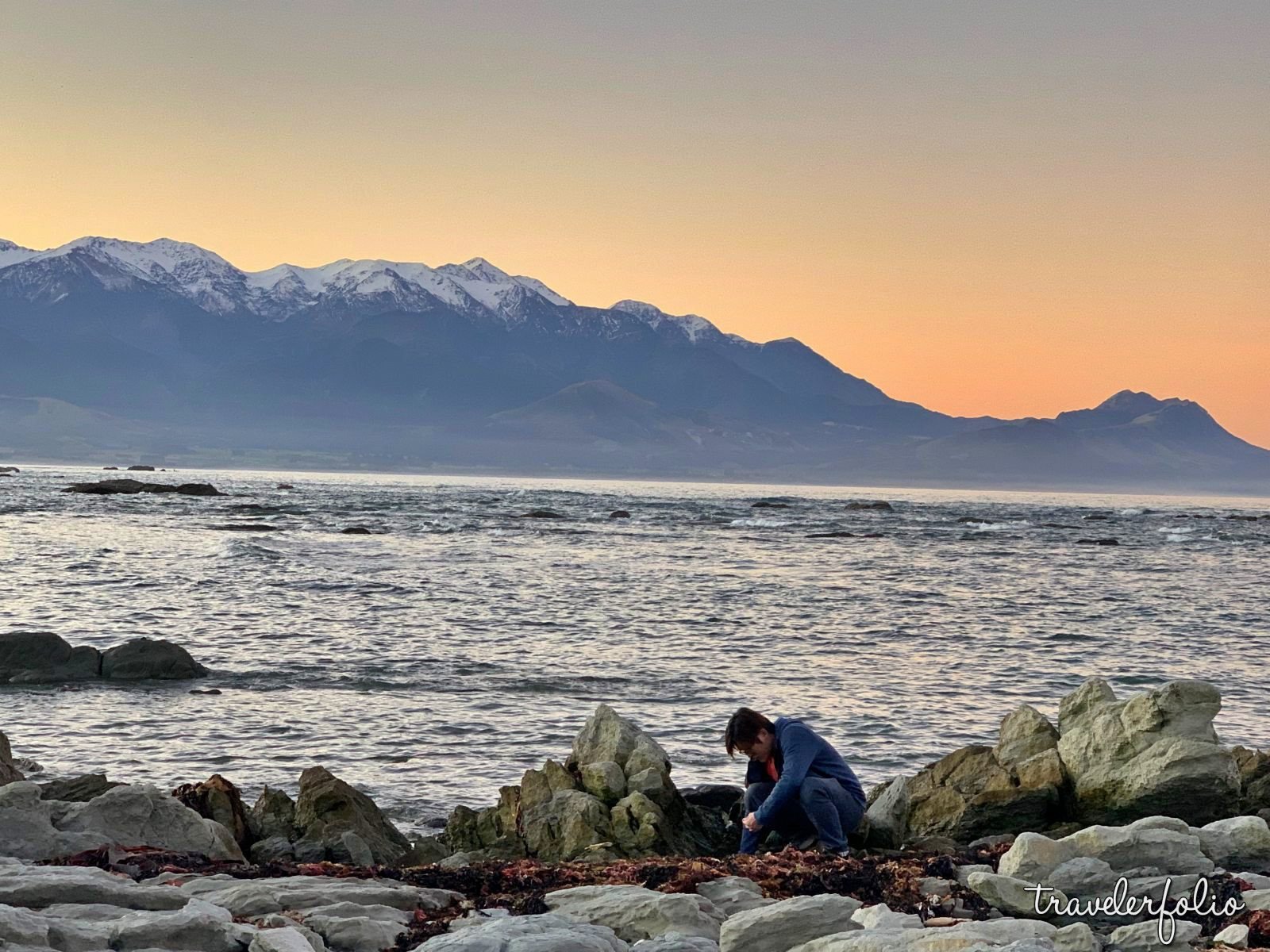 The stretch of photogenic coast facing the Pacific Ocean has provided such a confused landscape – snow landing on the top of Mount Fyffe, the beautiful Seaward Kaikoura Ranges with rhythmic breaking waves, and native animals lying around. It is indeed a world out of this world.
Kaikoura, Point Kean. We didn't see a colony of wild seals, probably due to the aftermath of the 2016 earthquake, they have not returned closer to the shore. However, we were happy to spot two and get close enough to take a photo of them against the setting sun.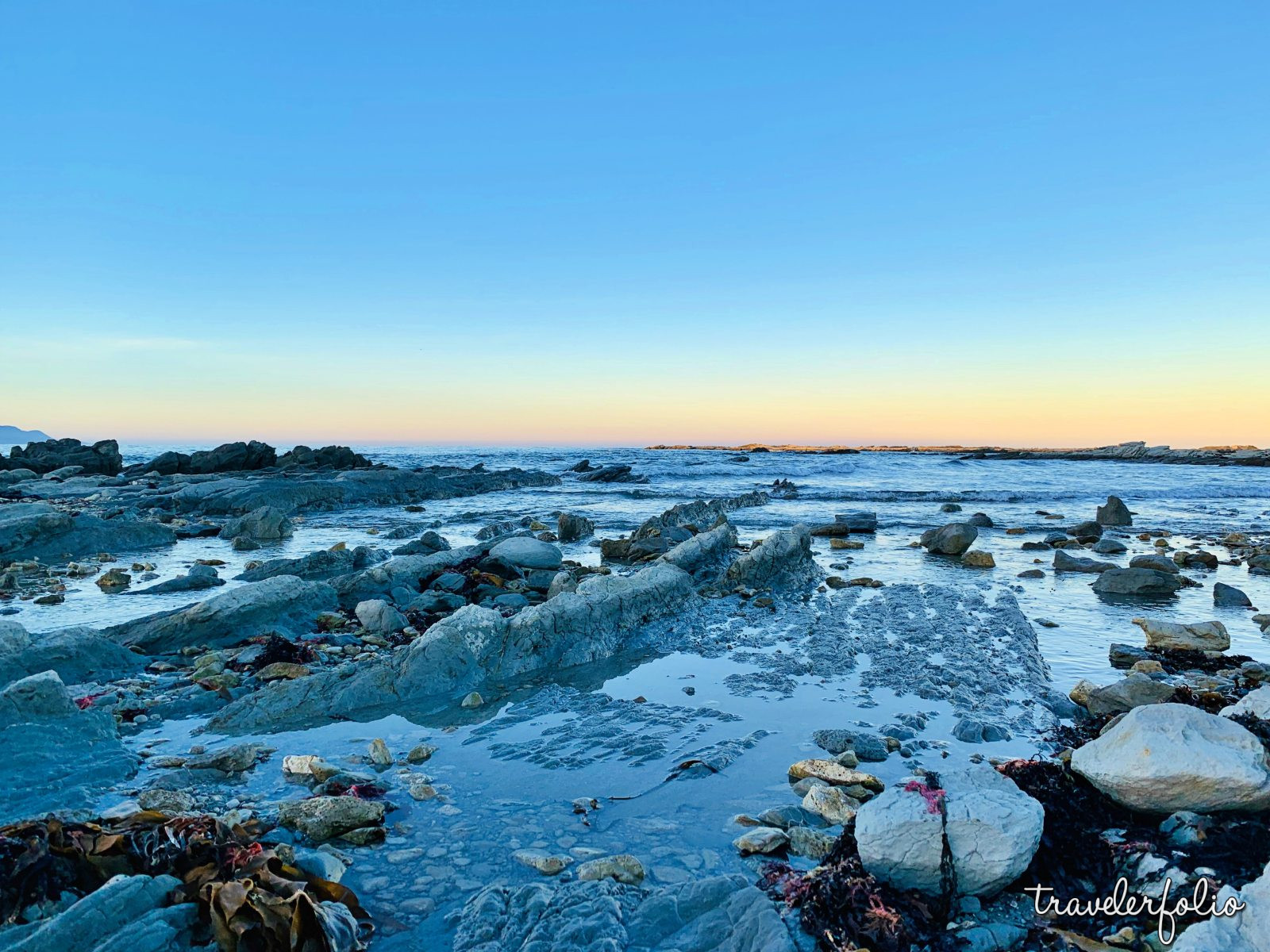 We were waiting for the sun to set, when the sky turned pastel colours and finally, night fell.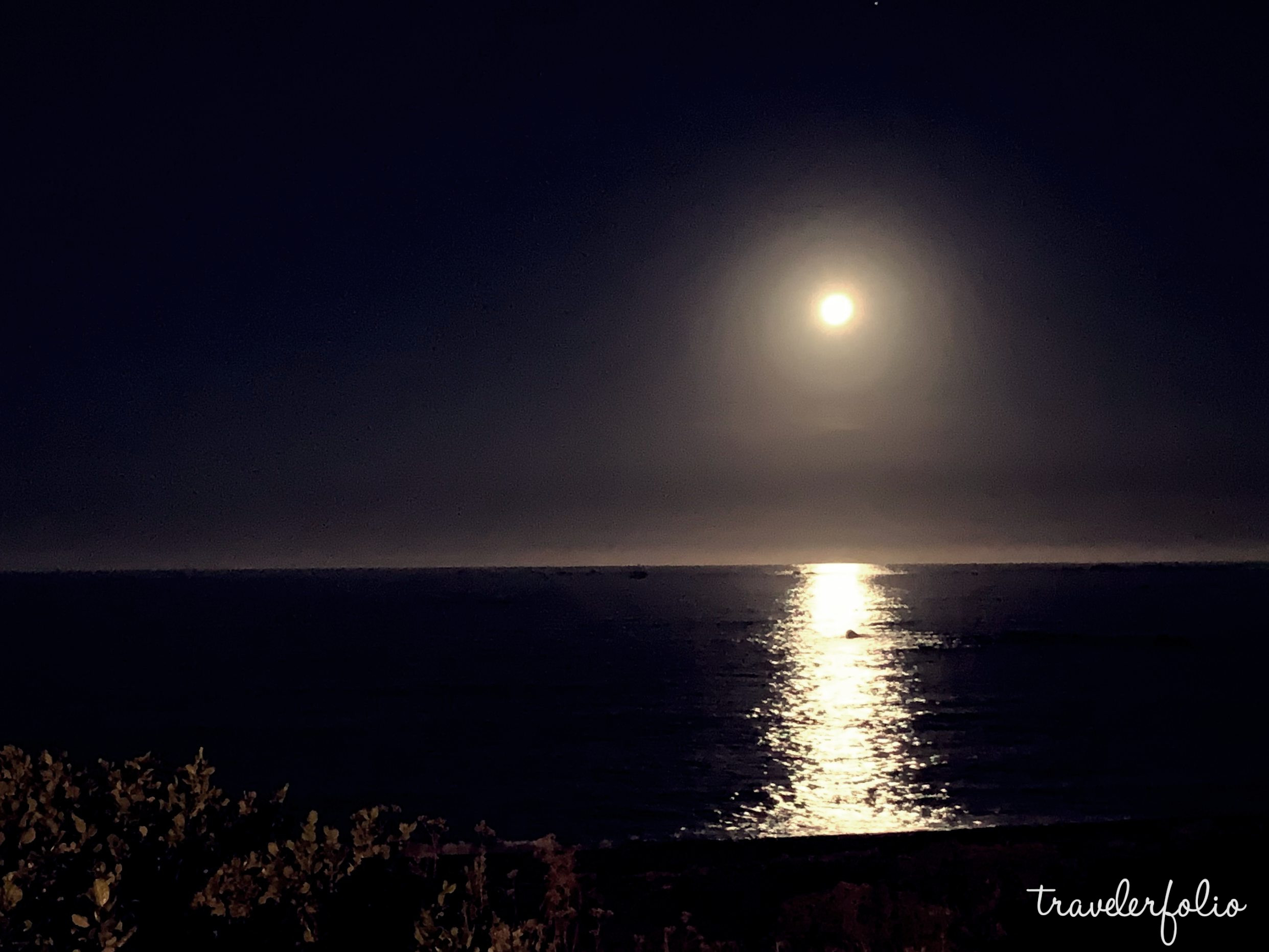 Night beach with bright full moon.
In Kaikoura central, there is a stretch of road starting from W End Esplanade to Beach Road, with eateries offering different types of cuisines such as Thai, Chinese and Western. Surprisingly, some bars and restaurants open until quite late into the night.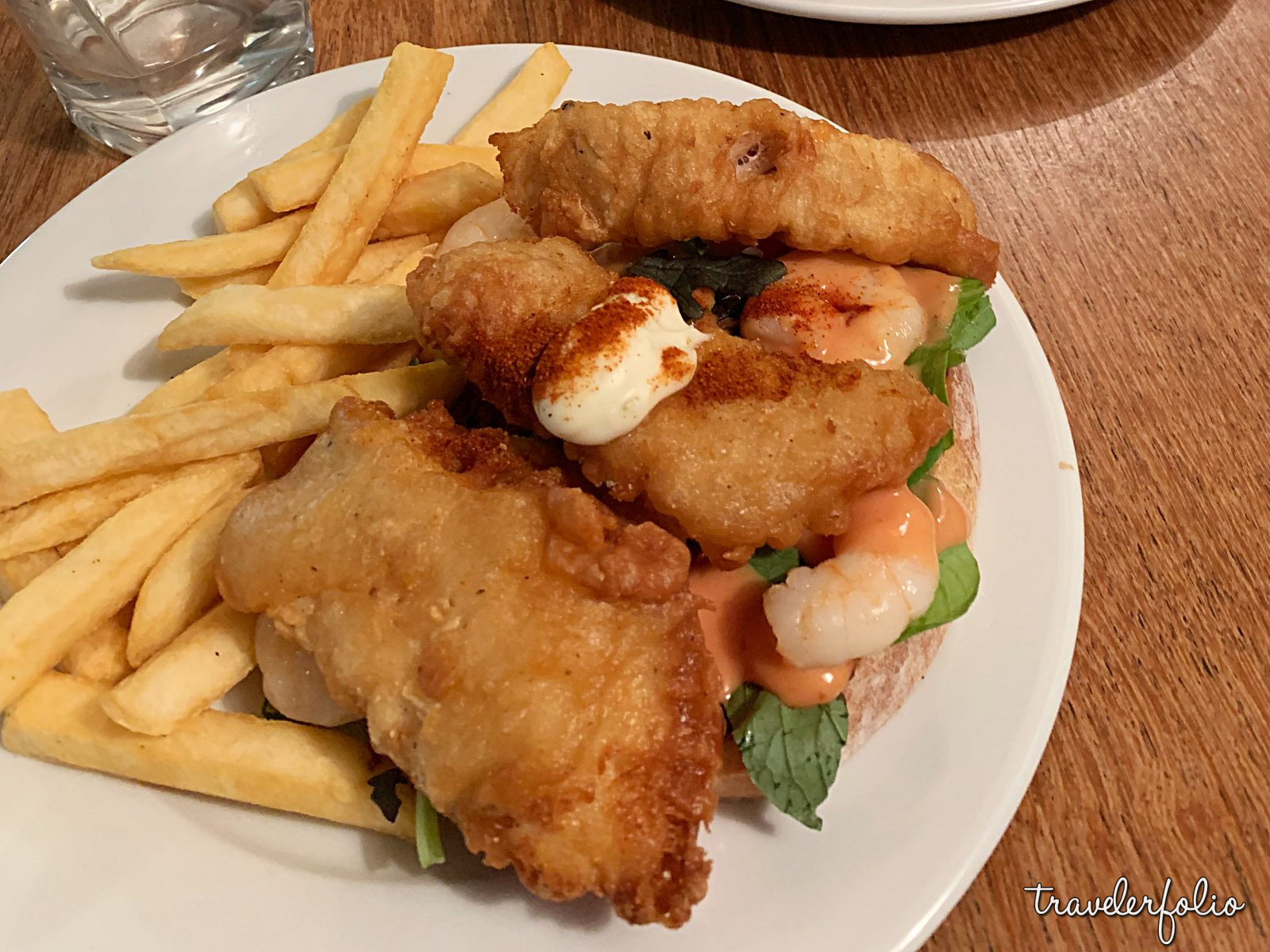 After so many days of sightseeing and adventures, it was time to go home from Wellington. Instead of taking air flight, we decided to experience the interislander ferry which commutes between the South and North islands of New Zealand daily.
Cruising with Interislander from Picton to Wellington across Cook Strait and through the spectacular Marlborough Sounds in just over three hours on the three largest ferries in New Zealand.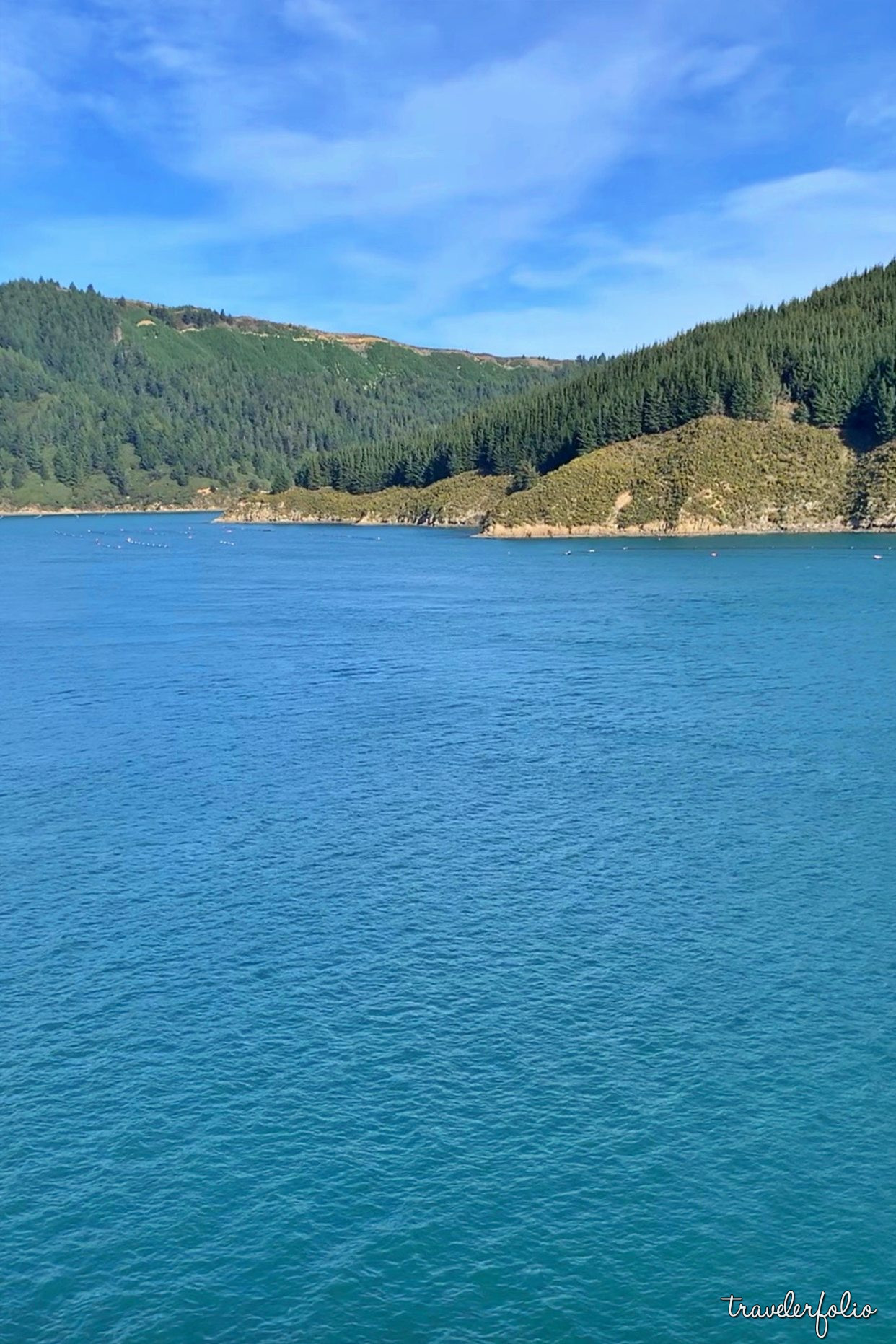 Interislander is one of The Great Journeys of New Zealand and the ship has several outdoor viewing decks that allow passengers to soak up the gorgeous New Zealand scenery as it floats by.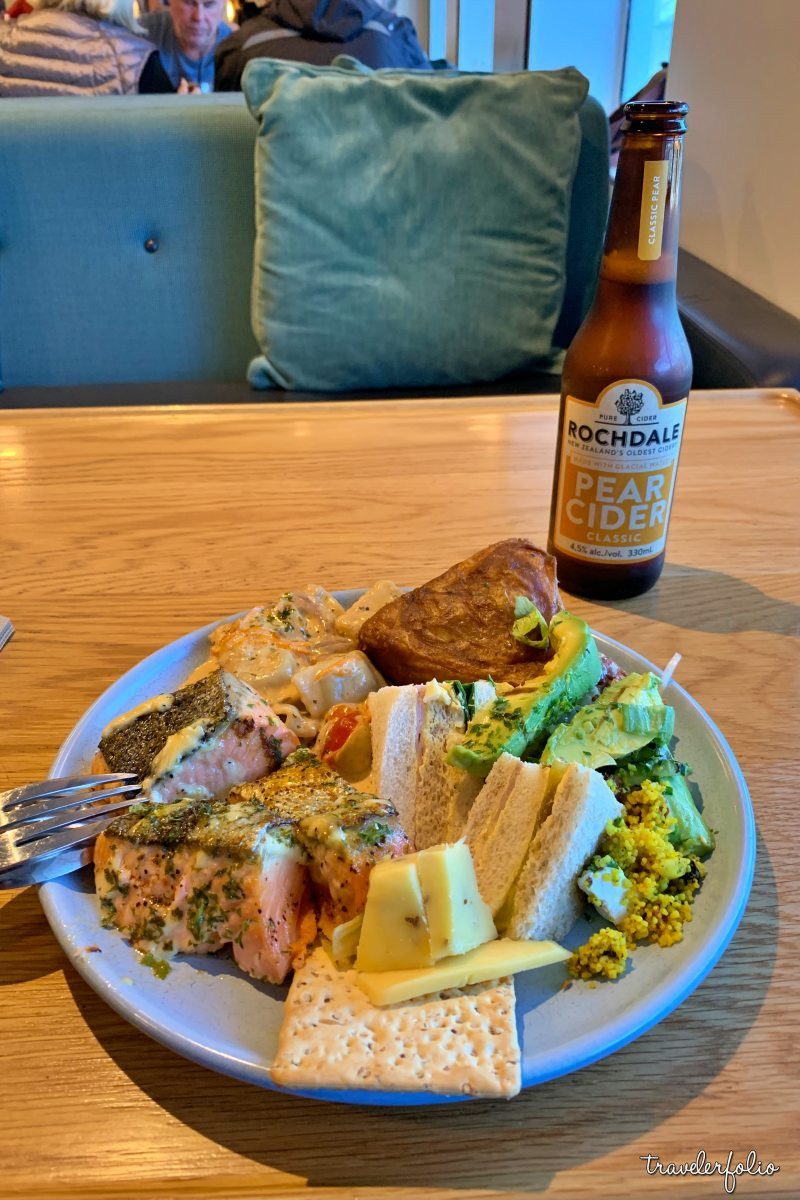 We also upgraded our journey to access to premium lounges that serves sumptuous buffets.
As we boarded the ferry, we saw cars, vans, caravans… basically all vehicles are welcome on board. Interislander operates a FREE shuttle bus, departing 50 minutes before each sailing from Platform 9 at the Wellington Railway Station.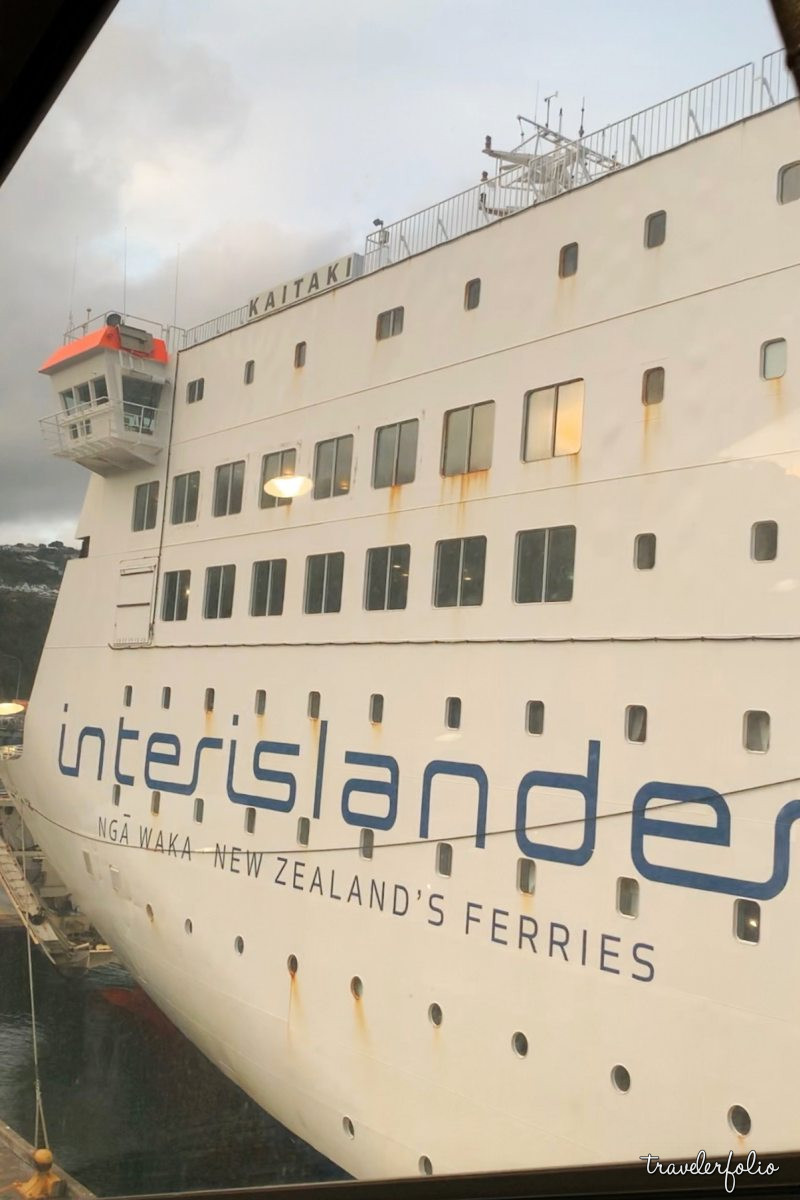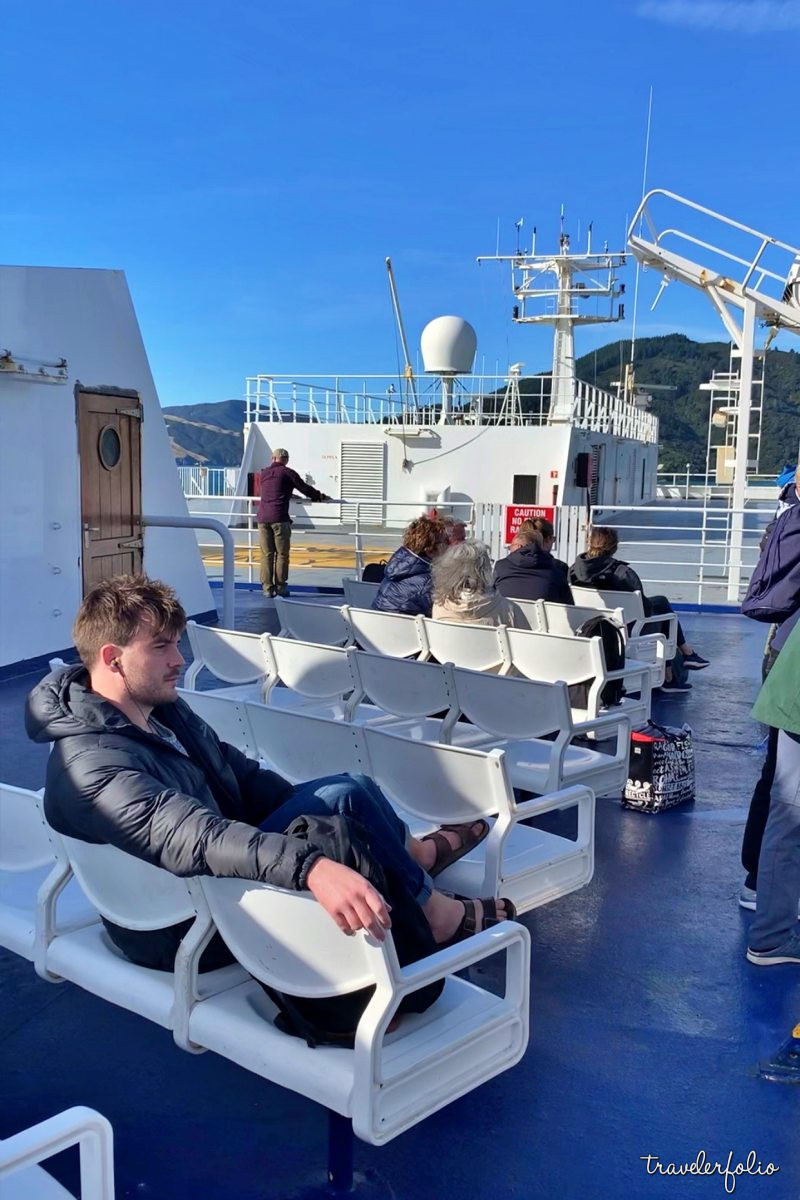 Read all of New Zealand self-drive trip.
Follow us on Facebook and Twitter for updates.
By Kelly