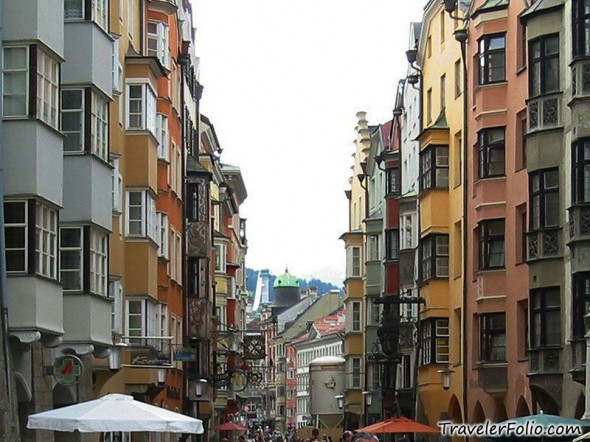 Early in the morning, we left for Innsbruck, a capital city of Tyrol in Western Austria, and an internationally renowned winter sports centre that hosted the Winter Olympic twice.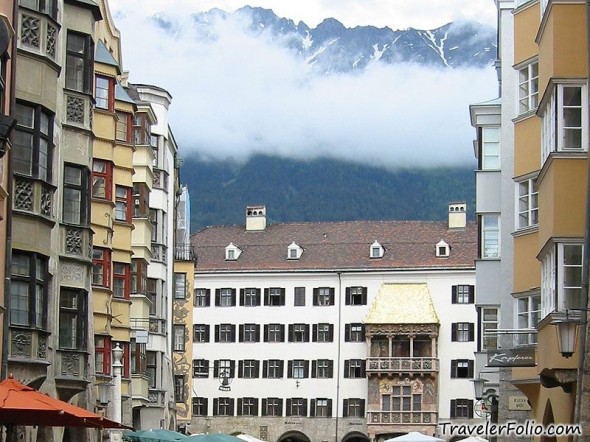 This is one of my favourite photos with the alps in the background.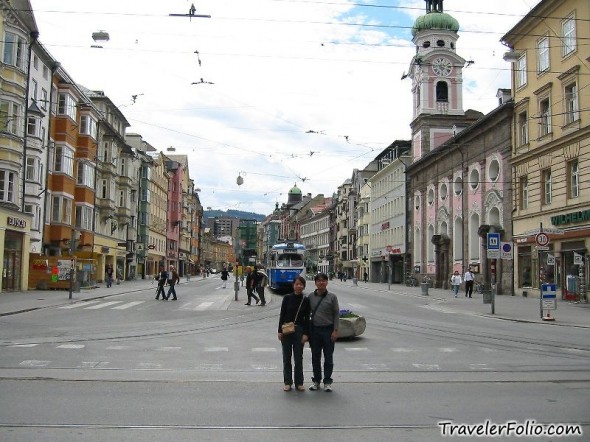 Risking our lives while standing on the tram track just to take a nice picture.
The famous Golden Roof is an attraction in Innsbruck. When we spotted the Golden Roof, there were musicians playing under it.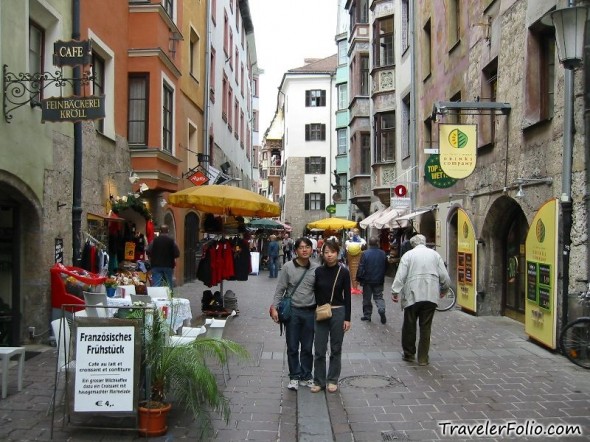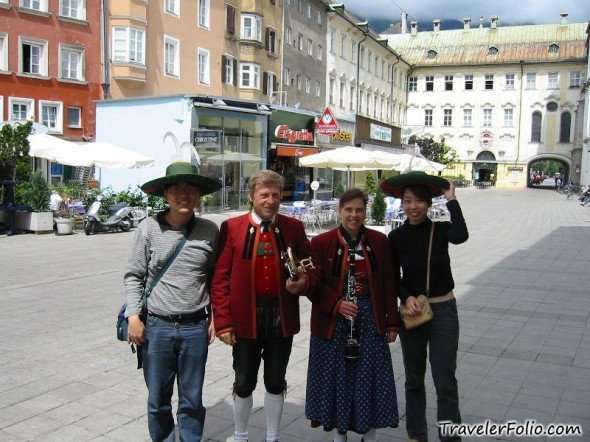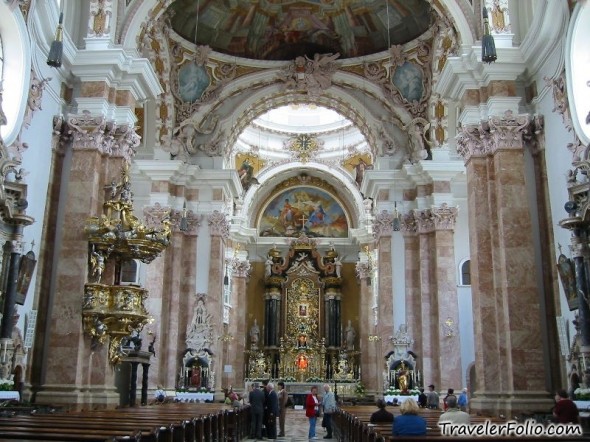 Walking through the old streets, we saw many souvenir shops selling cuckoo clocks and cow bells too, and they were cheaper than those in Switzerland. Too bad, I had already bought those stuff as I thought the conversion rate was better in Swiss Franc than Euro, as SF1 = S$1.35 and €1 = S$1.98 and I was wrong! Still, Switzerland stuffs were more expensive.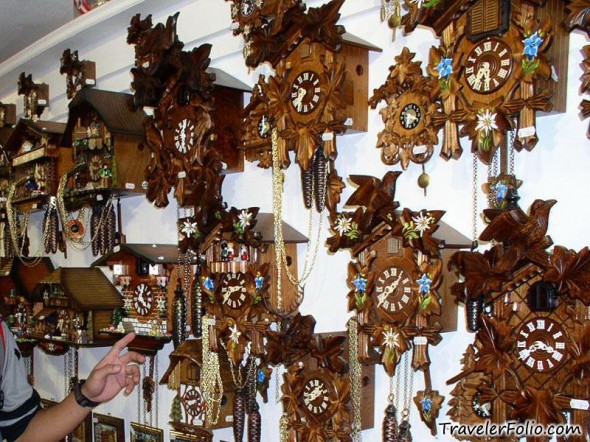 Having meals in MacDonald's were not any cheaper. They cost double of what we paid in Singapore after currency conversion, though sometimes hamburgers were having offer at €0.98 only (we grabbed such offer back in Versailles, Paris).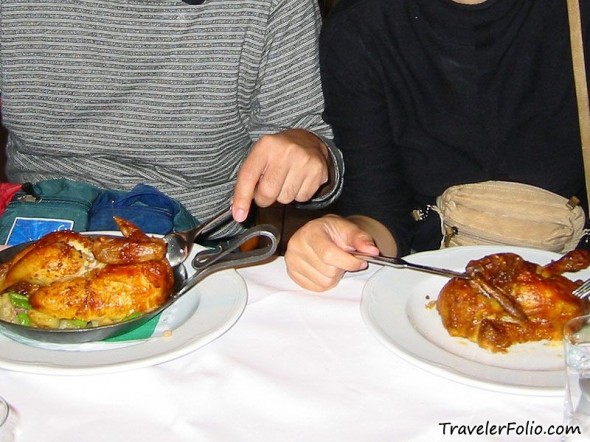 We had our lunch at a restaurant where the customer service was so bad that we were being ignored numerous times by the waiters and waitresses. The food was not nice too – very saltish chicken meat. This was the worst unwelcoming experience that I ever had in a restaurant.