Kelly took those pictures from Top of the Rock @Rockefeller Center and New York City recently. It's all about New York city covered with snow, and that offers a very different scene of what I saw during my summer visit to NYC in 2007.
Firstly, watch the slide show with our summer pics from NYC that I uploaded to YouTube sometime back! Opps! The video has some problem with Youtube now. Let me fix it first.
Then… it's winter now, the Central Park in snow…at Manhattan in New York City, nestling amid the hustling and bustling city. It is the most visited public urban park in the U.S and its appearance in many movies and television shows has made it famous. A little trivia here: The Central Park is most visited by aliens, especially those from Hollywood movies! (Pics below taken by Kelly)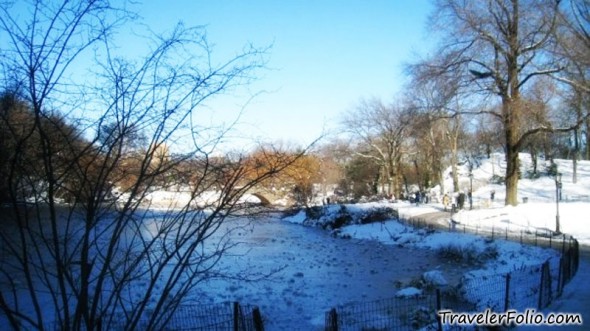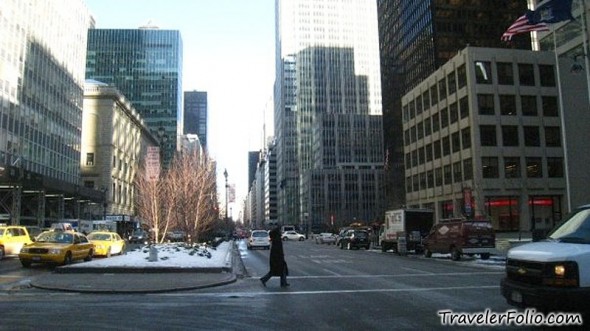 Awesome view from TOP OF THE ROCK, an observation deck at Rockefeller Center located in midtown Manhattan which is 70 storeys above the city. A bird's eye view of Empire State Building, Central Park and a 360-degree panorama view of the Big Apple, with tall buildings sprouted up all over the city.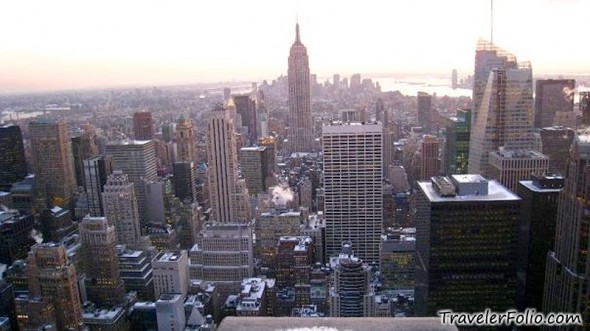 The big patch of land is the Central park. With snow on the rooftops, it gives a different view of what I saw during my summer visit to Top of the Rock @New York City.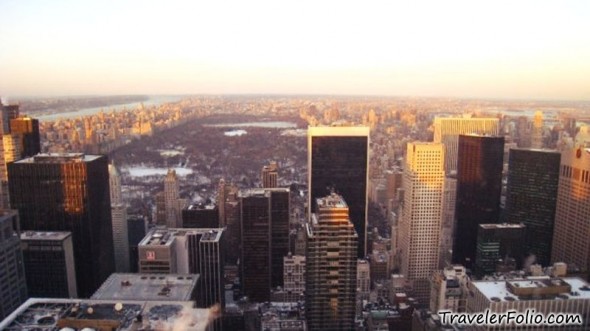 An awesome night scene of New York City with millions of lights from Top of the Rock.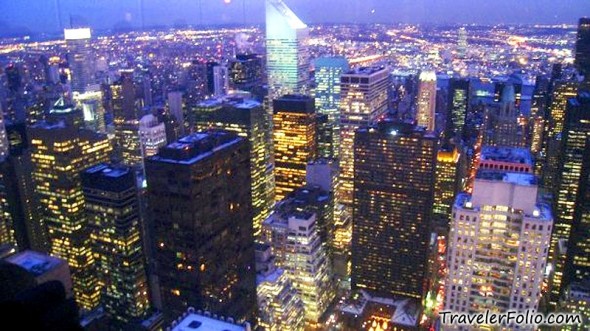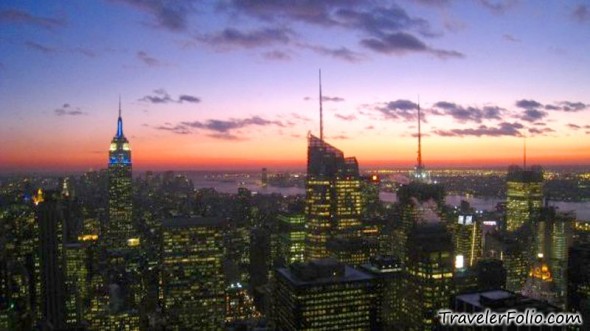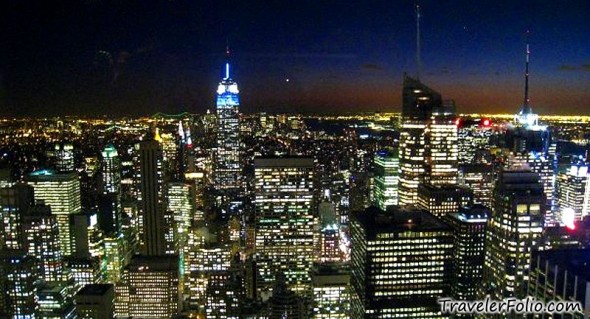 The tallest building in Manhattan that King Kong climbed – The Empire State Building. Also the 10th tallest building in the World, standing at 381m. The first building in the world to contain over 100 floors.
Kelly encountered heavy snow storm during her recent tour in New York.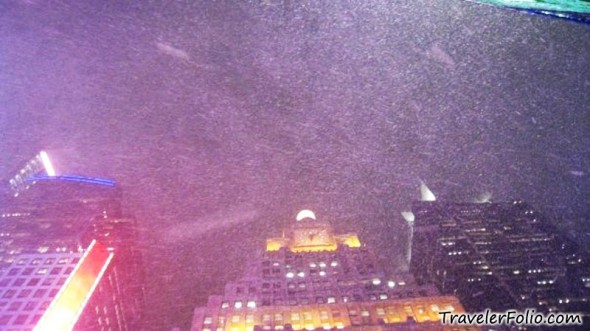 The ground level at Rockefeller Center becomes an ice-skating area during winter!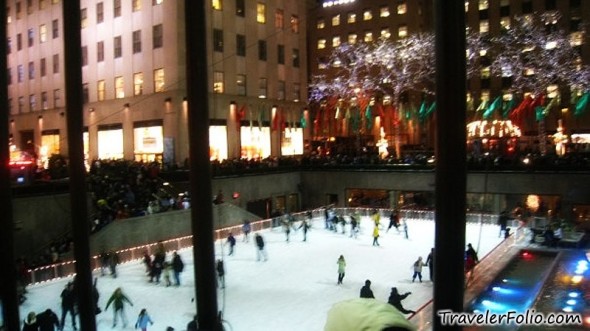 Christmas at Rockefeller Center.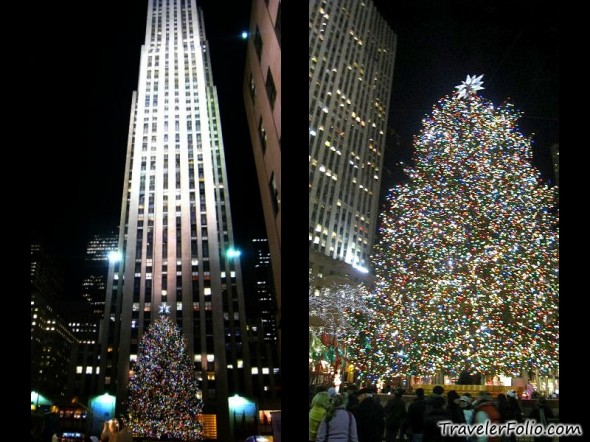 One advice for travelers: Visit famous landmarks, places during weekdays. Weekend is crazy with long queues.
Check out my photos taken from Top of the Rock at Rockefeller Center during my 2007 summer travel. Want to see Niagara falls in the snow? Coming up next!