Thought I would see nudes sunbathing in Englischer Garten (English Garden)! But forgotten that it was cold and no warm sun. Who wants to strip down with the chilly wind?! Englischer Garten is one of the world's largest urban public parks, even bigger than Central Park in New York.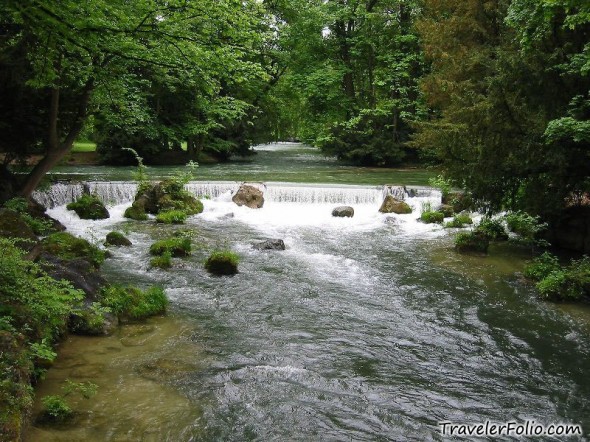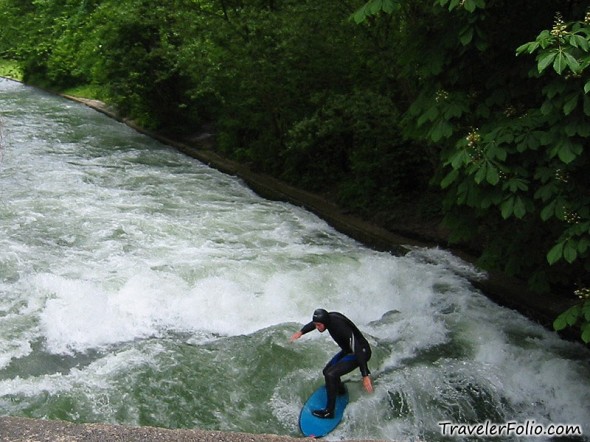 It is not so much a garden but a huge sanctuary with streams, biking and walking paths, forest and beer gardens. Surprised to see a surfer balancing himself on the rushing stream.
Munich is the capital of the German state of Bavaria and a Gamma World City. In fact, it's one of the richest cities in Europe. During the short stay in Munich, I felt that everyone in the city seemed to be in partying mood all the time.