By Kelly Khong
Continuing from Spain (Day 5): Salamanca
Segovia is arguably one of the places to visit for your bucket list. In 1985, the old city of Segovia and the Roman Aqueduct of Segovia were declared World Heritage Sites by UNESCO. Upon arrival to the city, I have no doubt why Segovia should be fiercely preserved to withstand time.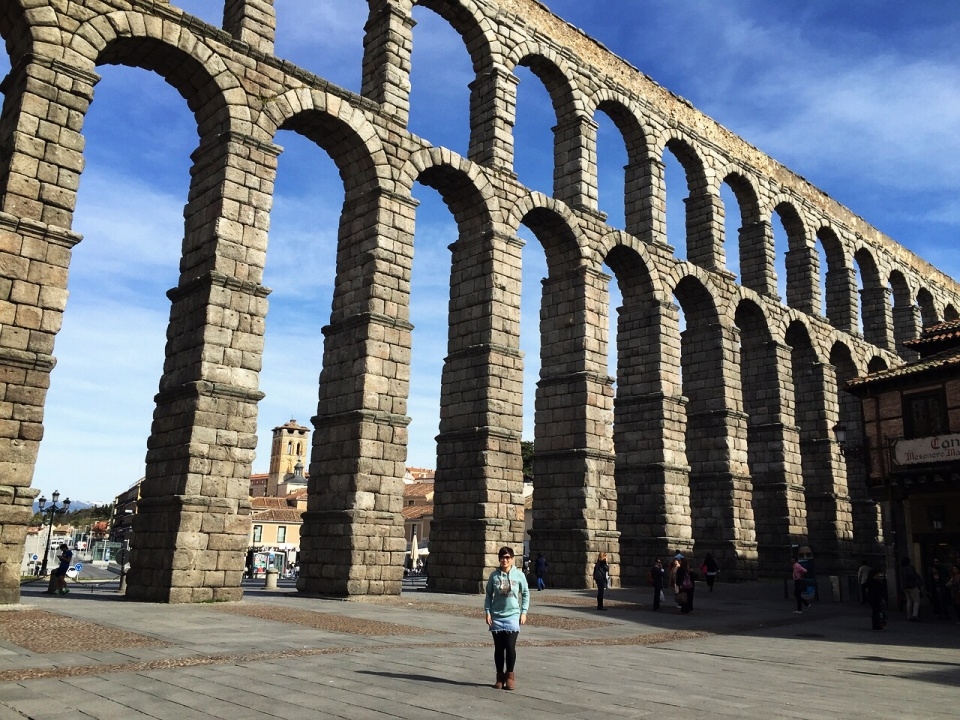 The Roman Aqueduct of Segovia was a displayed of aesthetic achievement and ambition, combined with the intelligence of the Romans. Using the study of force, the aqueduct was built without any other materials to bring water from Fuente Fría river, situated in the nearby mountains, about 17 km, into Segovia.
The Aqueduct of Segovia, located in Plaza del Azoguejo, is the defining historical feature of the city, dating from the late 1st or early 2nd century. Some say it was the most important Roman civil engineering work in Spain. It consists of about 25,000 granite blocks held together without any mortar, and spans 818 meters with more than 170 arches, the highest being 29 metres high.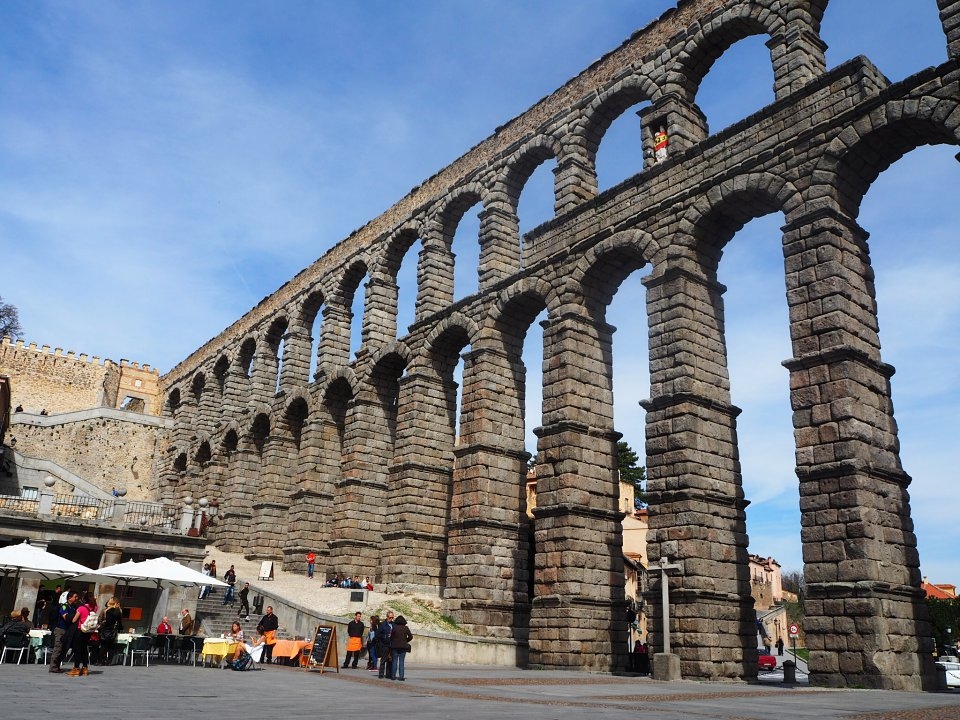 Admiring the works and majesty of the Roman Aqueduct.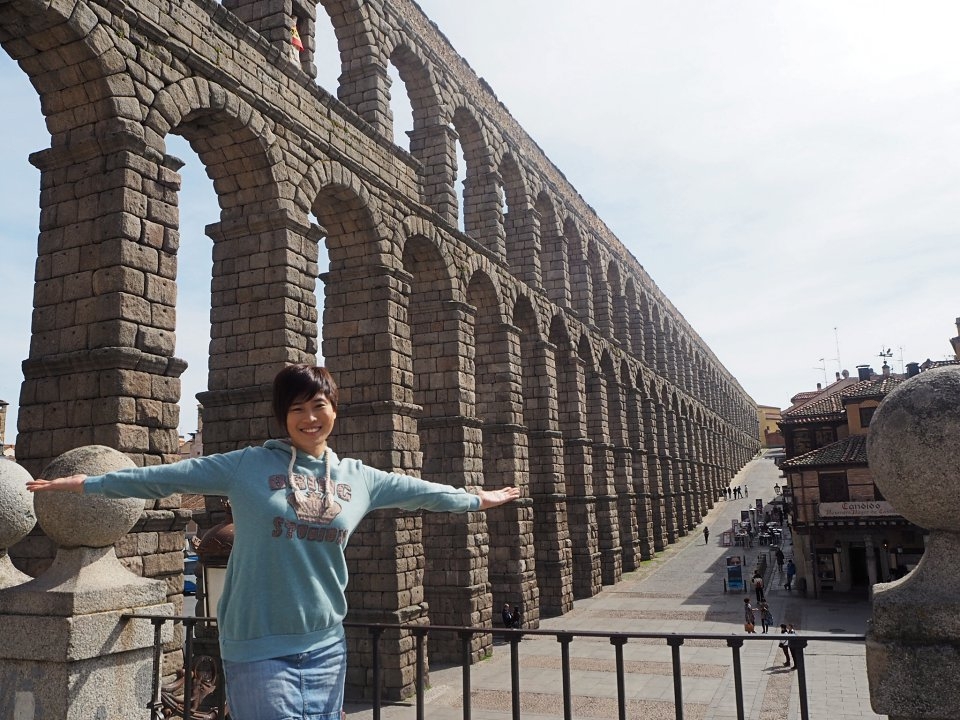 Our guide bought us close to the medieval walls of Segovia, where you can see the historical traces of how the wall protected the towers, temples and palaces. It was an amazing view, the greenery outside the wall merged and complement the city to form a scenic view.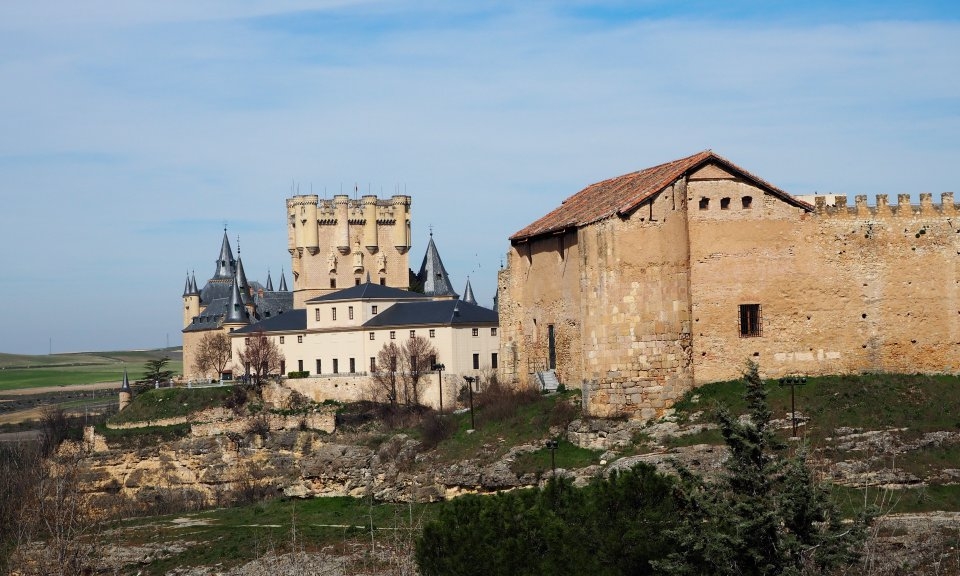 When in Segovia, you should not miss Alcázar of Segovia, which means Segovia Castle.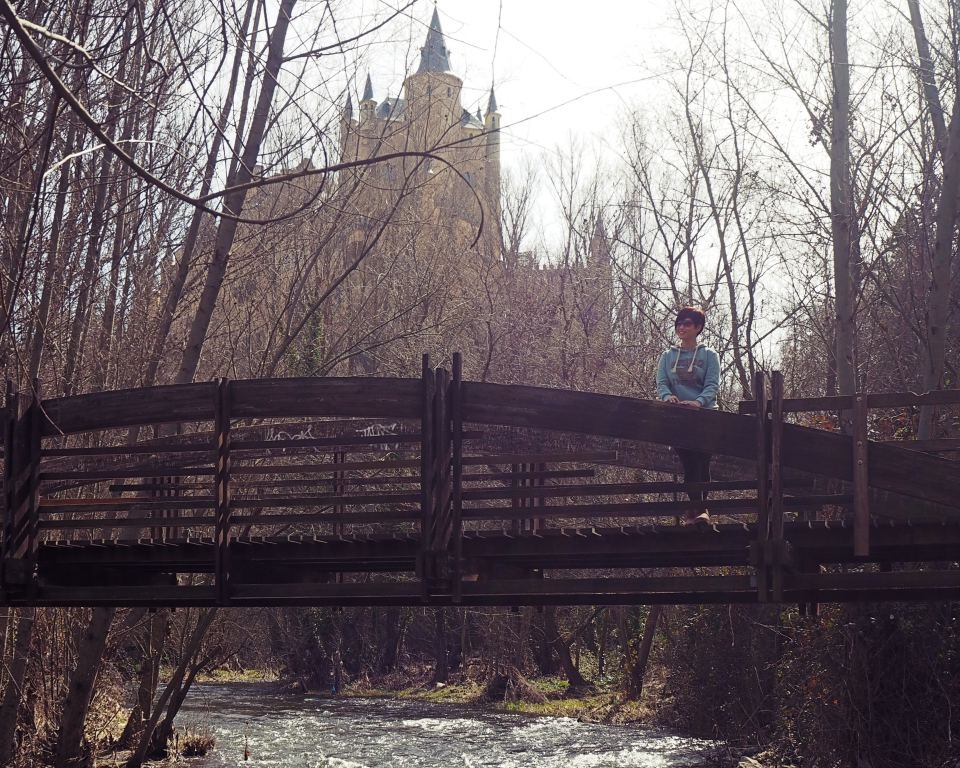 The picturesque castle is believed to be Walt Disney's inspiration for Cinderella's Castle.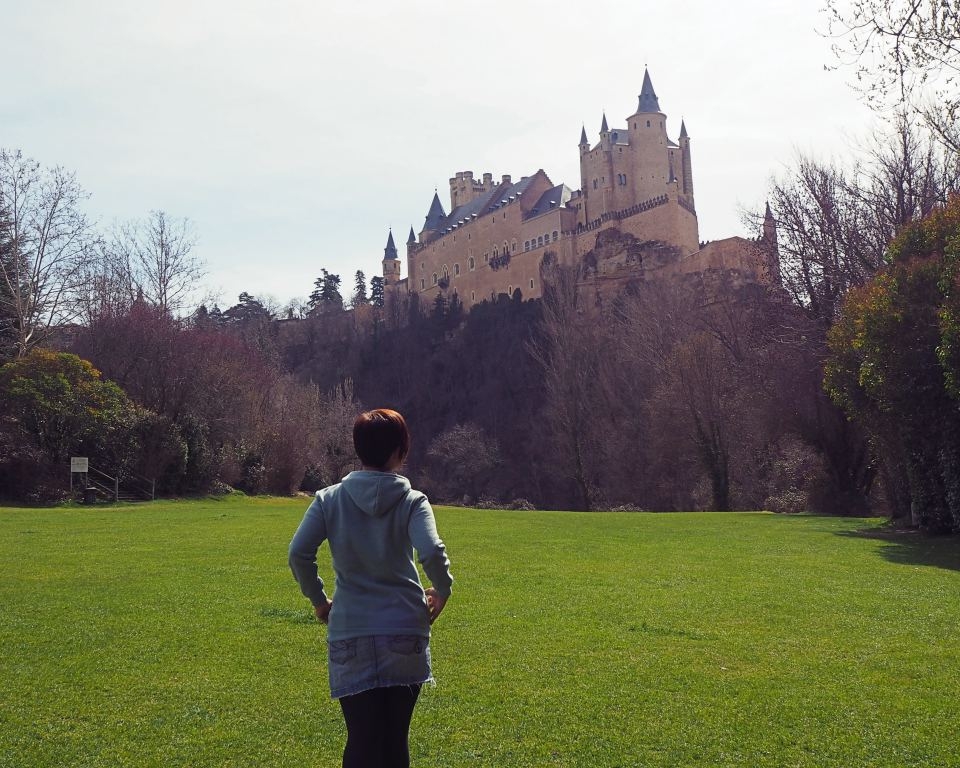 As of all castles that were built on high ground, Alcázar rose up from a rocky crag. The silhouette of the castle looks like a bow of the ship, steering majestically over the deep gorges where the Calmores and Eresma rivers converge.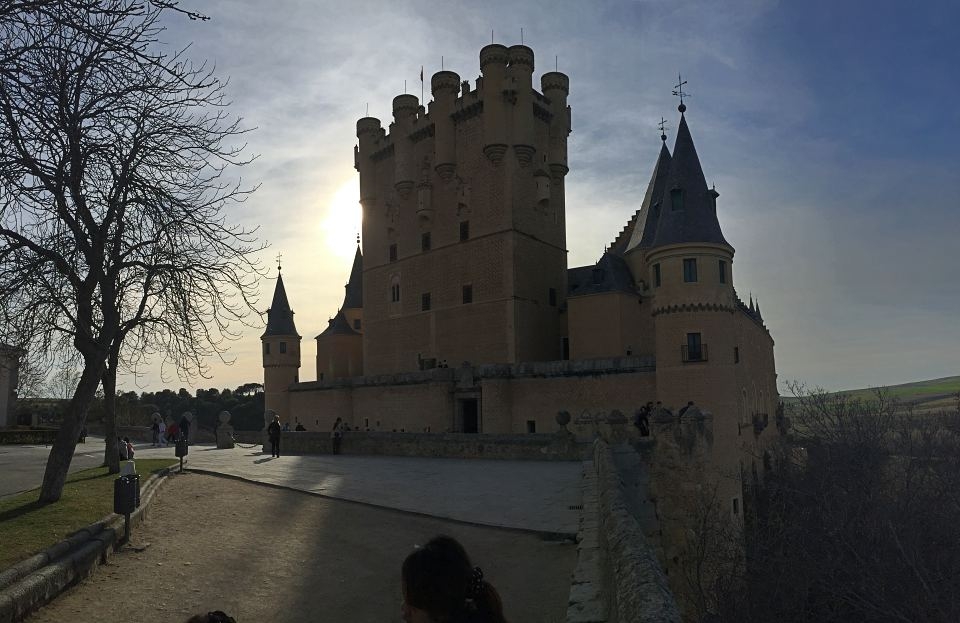 The Alcázar had a variety of uses throughout history, including: the home of the royal court of the Trastamara Dynasty, residence of Isabella the Catholic, the site of the wedding of Phillip II, home of the Spanish Artillery Academy, and currently as a museum and home of the Spanish General Military Archive.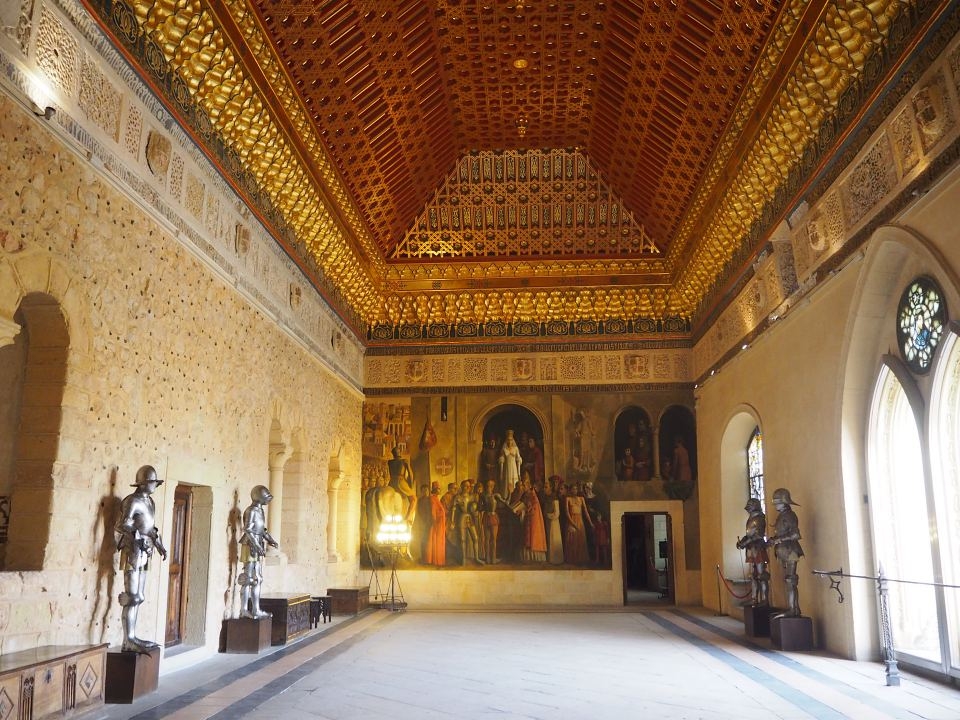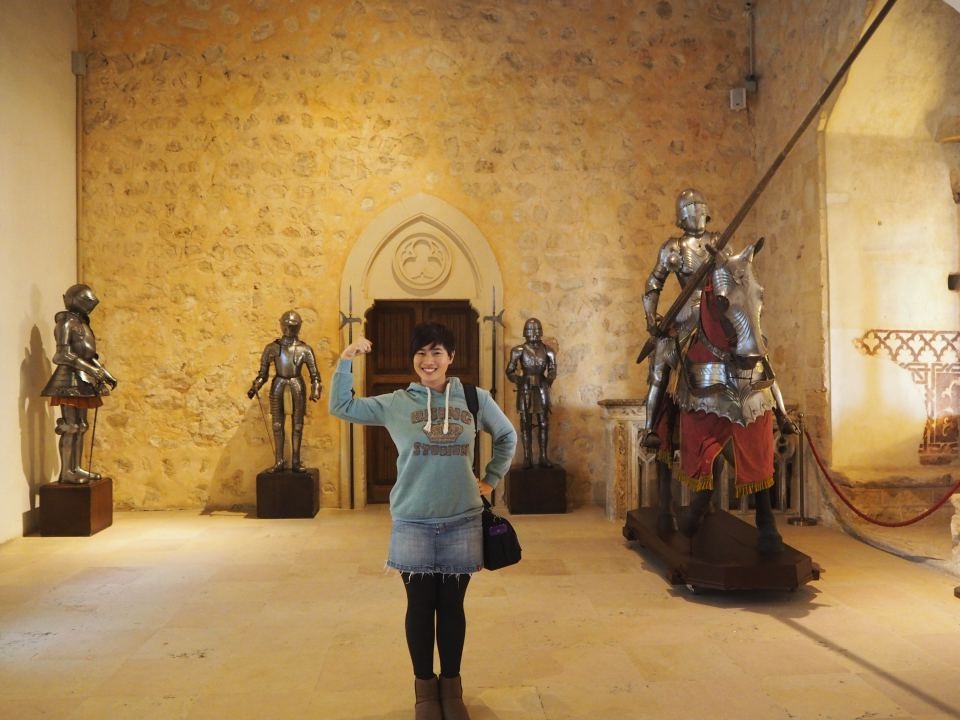 In Segovia, we chanced upon a flea market at the Main Square. The flea market for locals and tourists is set against the backdrop of the Cathedral of Segovia. It was a refreshing experience to tour around local farmers and small businesses amongst the medieval streets and buildings.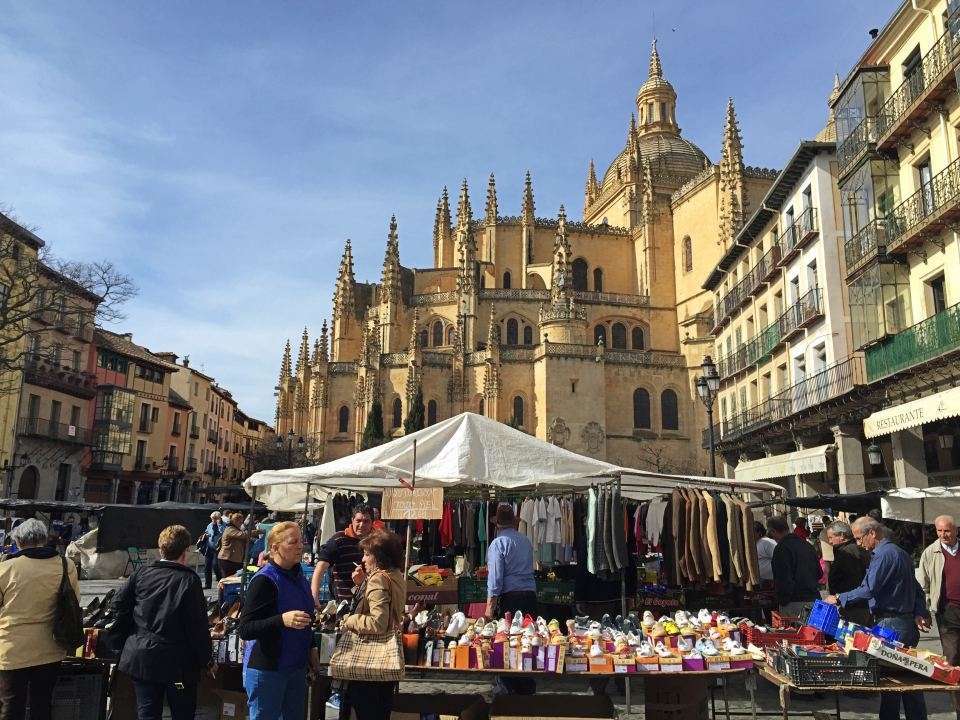 Fresh seasonal fruits for sale!
Even the street views of Segovia are astounding, with housings overlooking the snow capped mountain of Sierra de Guadarrama mountain range.
Up next: Madrid, the capital and largest city of Spain.
Read all posts on Visit Spain 2015.