Continued from Ningbo part 1, Ningbo part 2 & Ningbo part 3
Scenic Spot of the Statue of Buddha Maitreya (雪窦山资圣禅寺弥勒大佛景区导览图)
Don't miss this scenic spot in Xuedou Mountain when you are in Ningbo. From afar before entering the temple complex, you will see the 56.74 metres high giant statue of Buddha Maitreya. Constructed with 1200 tones of steel and tin bronze, it is the world's tallest bronze statue of Maitreya.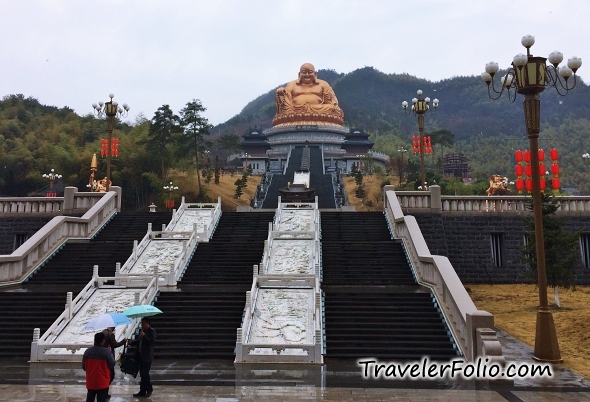 The rainy day added a surreal touch to the scene.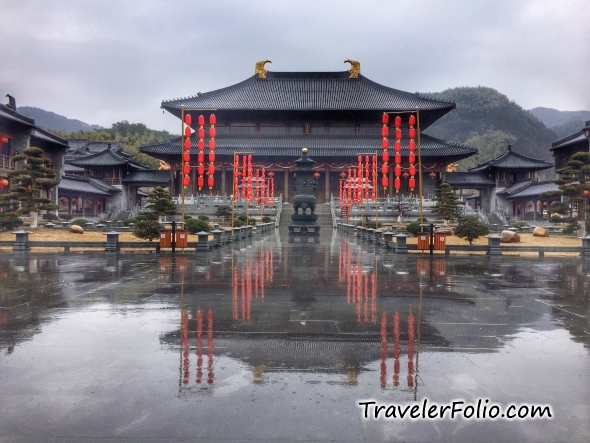 It was interesting to see a ritual going on when we were at the temple. Moving in a procession, a few monks were playing instruments while others were holding on to some items.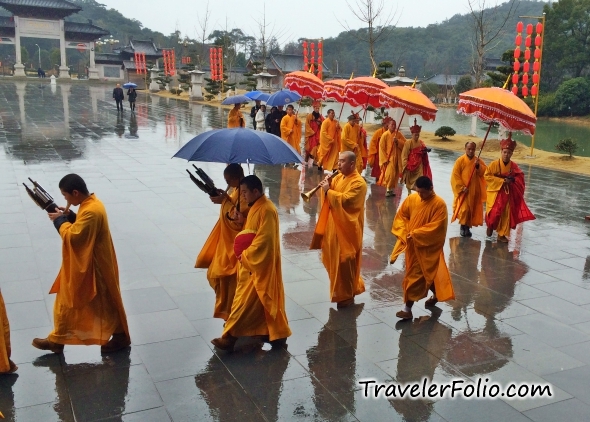 For 'Buddha foot hugging'(!), pilgrims and visitors have the opportunity to climb up the flight of stairs to the top where the Buddha Maitreya statue is seated in the lotus position, to touch the Buddha's sole and feet which symbolise mercy, sympathy, wisdom, will and conduct. The rewarding view of the peaceful mountainous surroundings is simply breathtaking.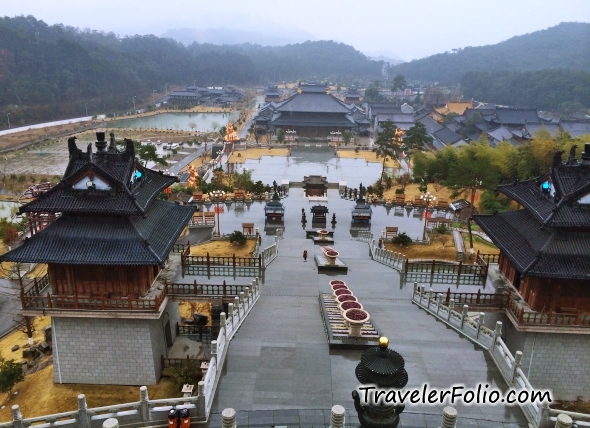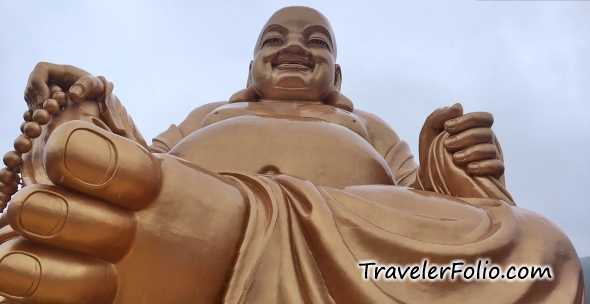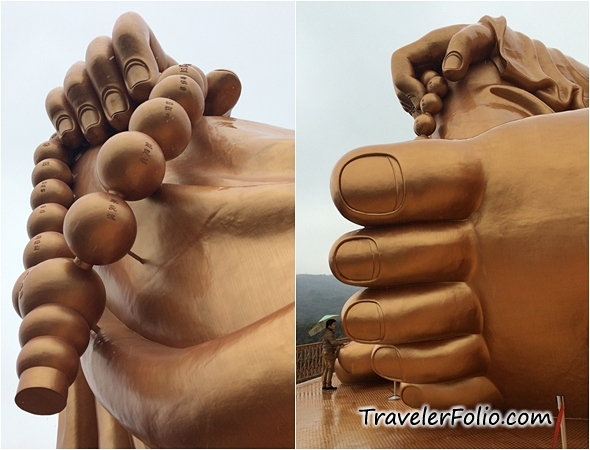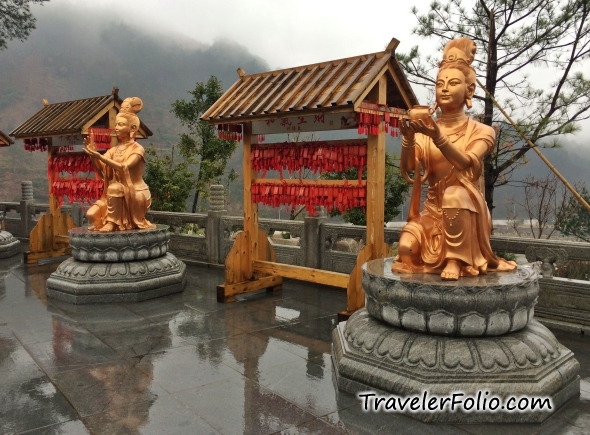 We enjoyed the vegetarian lunch at the restaurant located within the temple complex. Something different for the palate after days of seafood feast, we had salads, vegetable soup, bean curd, mushrooms, pancakes and fried spring rolls.
Shopping
There is plenty of shopping to be done at the central business district of Ningbo, such as Tianyi Square. Whilst rapid urbanisation has changed the landscape of the city, some streets have retained the quaint and old world charm where visitors can savour the traditional flavours of Ningbo.
Ningbo Drum Tower
Considered an iconic landmark juxtaposed with high-rise buildings, the original Drum Tower was built atop the ancient city wall in Tang dynasty, later destroyed in Yuan dynasty, and rebuilt in Ming dynasty. The clock tower was placed on top of it in the early 20th century. So much about history, walk through the gate and you will be greeted by shopping streets filled with restaurants, bakeries, retail shops and cafes among others.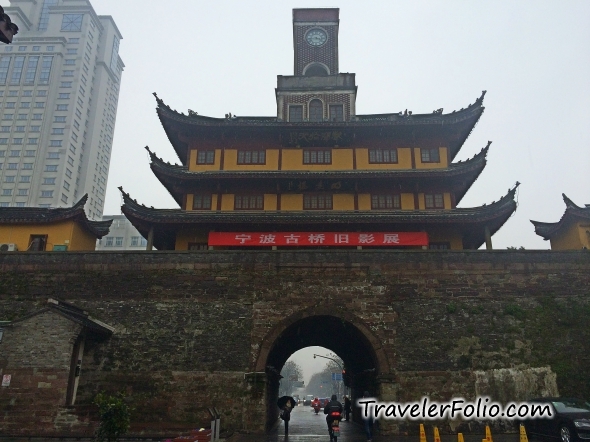 Mural of historical characters
Yummy Chinese biscuits and fried dough twists are the favourite snacks in Ningbo.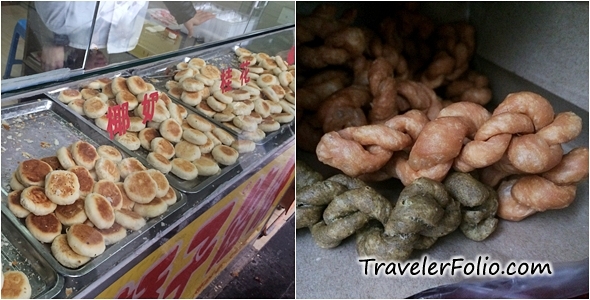 We chillaxed at Bettercafe and ordered some coffee and beverages. Do you like coffee art? I asked for 3D coffee art on my cappuccino, however, got Totoro. Still cute and good coffee. The other cup was hot chocolate topped with cocoa powder and leaves to make it look like bonsai!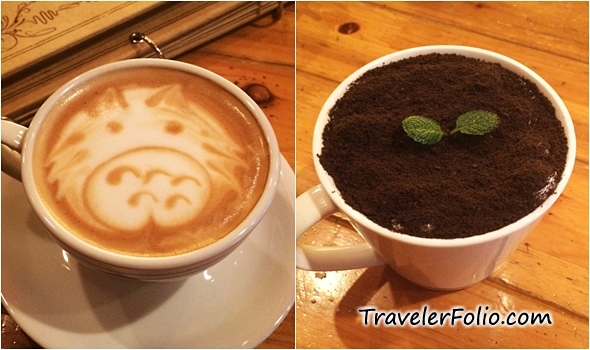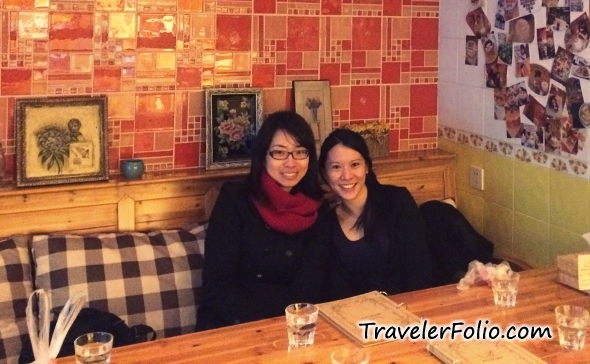 Nantang Old Street (南塘老街)
Nantang Old Street is an ancient-style street lined with old mansions and houses, rebuilt to accommodate food vendors selling traditional Ningbonese food stuff and snacks, such as steamed cakes, fried dough twists, egg rolls and biscuits. As compared with the shopping area at the Drum Tower, Nantang is smaller and easy to walk about as it's a pedestrian street. A lovely place for photos as well.
The food vendors at Nantang Old Street.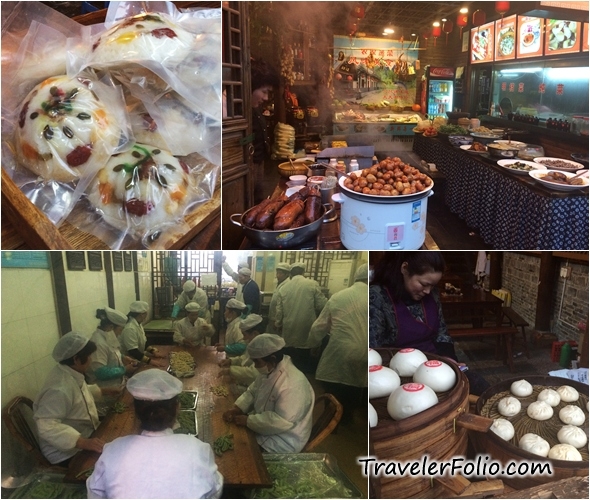 Read all posts on Ningbo.