It is not your regular air-con supermarket with broad range of items displayed neatly on the shelves. You can buy fresh fruits, vegetables, meats and live seafood from different vendors in this wet market which I think is called Ban-San market in Penang (Malaysia).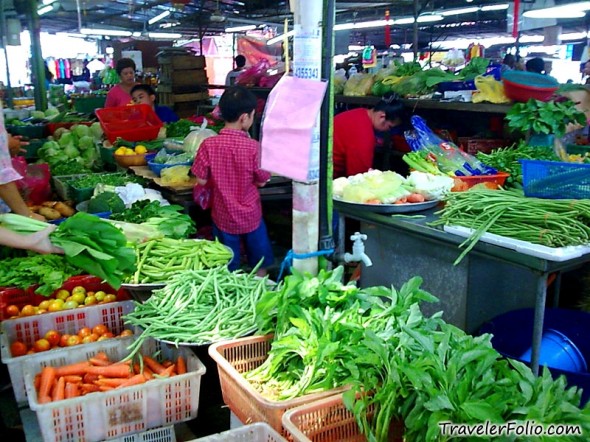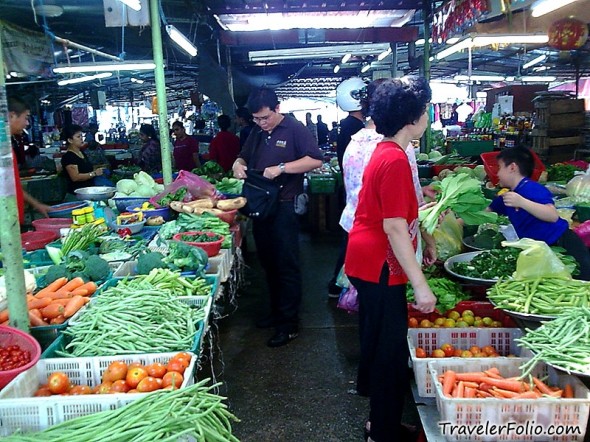 A lady selling fresh fishes, prawns, squids, etc.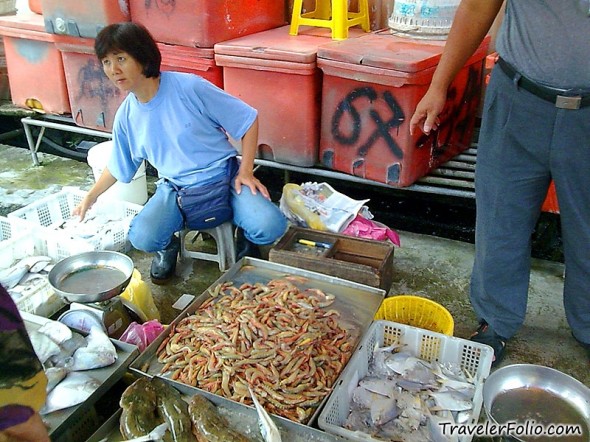 A fish stall with helpers cutting up big fishes into smaller parts for sale.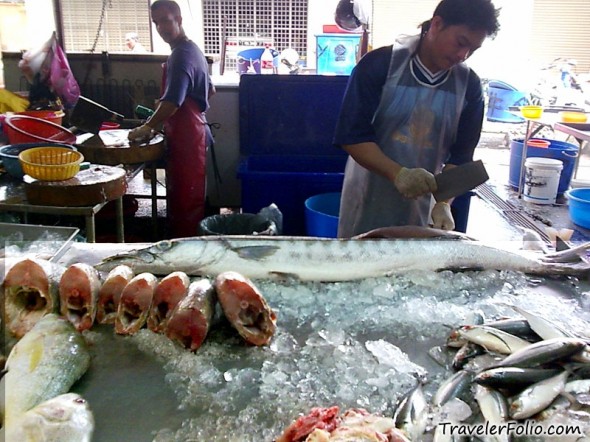 Big live crabs selling at RM17 per 500 grams.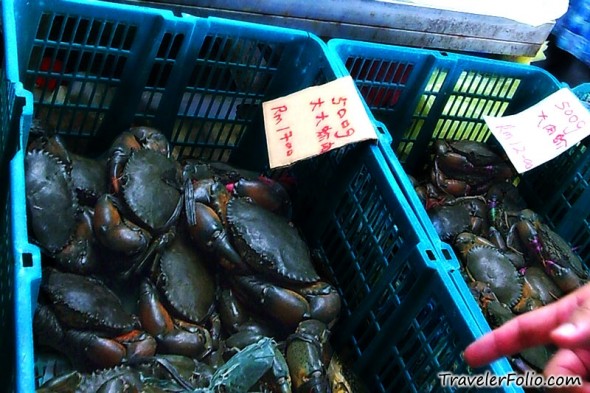 These are aquarium fishes for sale.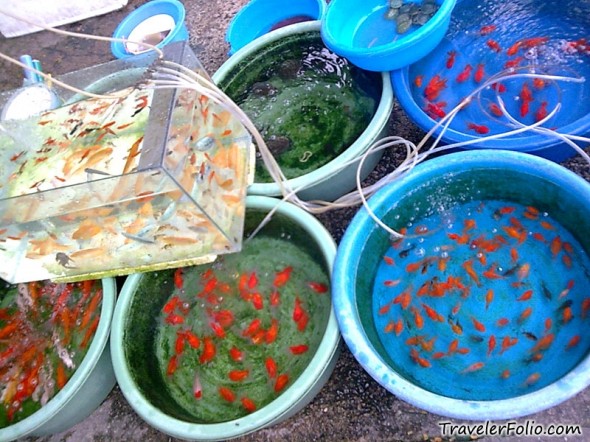 Unlike supermarkets which open from day to night, wet markets start operating in early morning and close by noon. Customers usually buy breakfast after visiting the wet market so it's common to see food stalls in the vicinity too.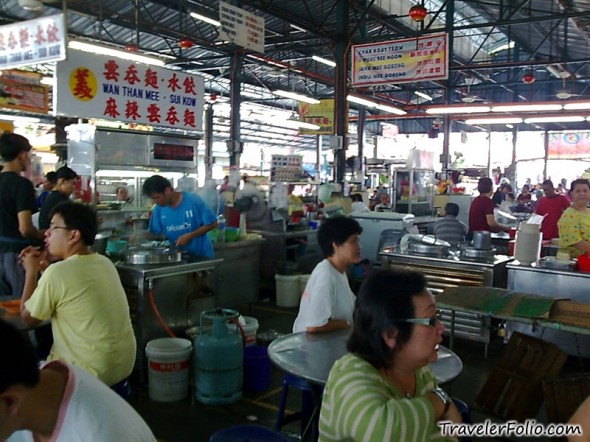 Colourful and delicious Nonya Kuehs to satisfy your sweet tooth and hunger. "Kuehs" can be described as pastries and unlike Western pastries, they are more often steamed than baked. The most common flavouring ingredients are coconut cream, grated coconut, pandan leaves or palm sugar.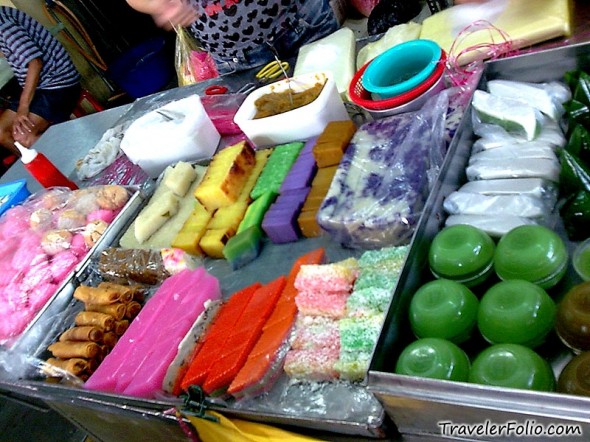 A popular Chinese stall selling roasted pork and char siew or barbecue pork.
A food stall selling "ban chien kueh" on a trishaw.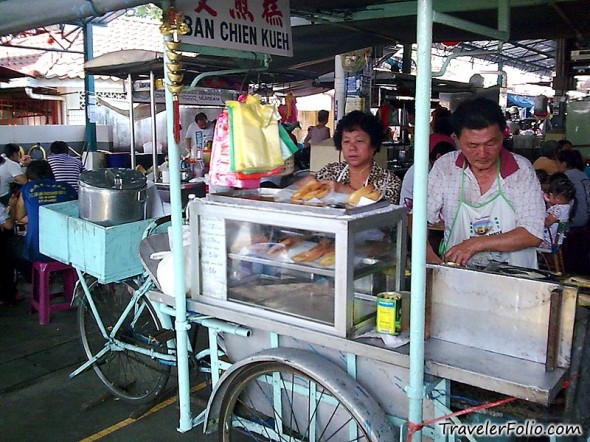 During the first nine days of the ninth lunar month, "Jiu Wang Ye" (九皇爺) festival celebrates the return of the Nine Emperor spirits that are worshiped as emanations of Mazu, the goddess of sailors.
Big joss sticks with colourful dragon decoration.

Read Georgetown | Ramly Burger | Kimberley Street Hawker Food | Penang Botanic Gardens | Food Court At Bukit Jambul | Penang Bridge | Bad Weather in Penang