Not the regular tourist information center filled with maps and brochures, it's star-studded with Korean idols! We were star-struck at the K-Star Galley, going gaga over life-sized images of famous celebrities and pretending to get personal with them.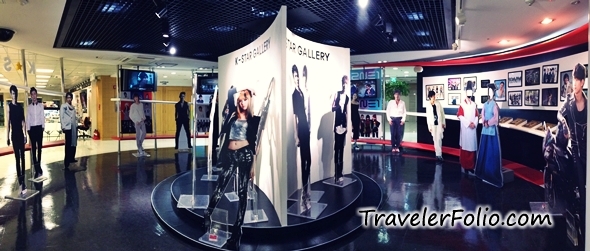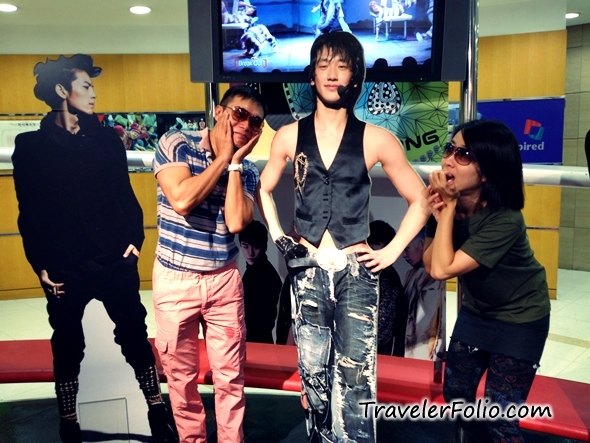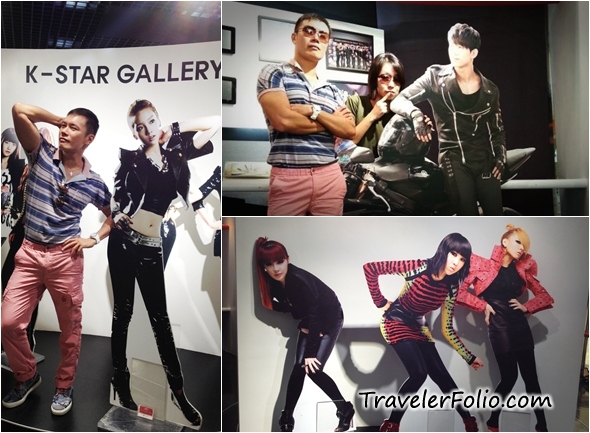 The tourist information center is pretty huge. You can spend some time browsing the souvenirs and Korean idols merchandise. There are computers for free Internet access as well.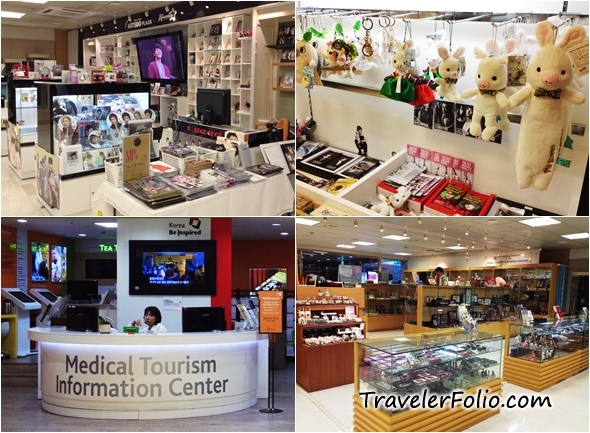 Located near Jonggak Subway Station (exit 5), the Korea Tourism Organization Tourist Information Center (KTO TIC) provides useful tourist information, brochures and maps. Besides, there is a counter to enquire on medical tourism in Korea. The center is open daily all-year-round from 9 am to 8 pm.
Korean in Motion Festival 2013 took place in September when we were in Seoul. During the annual festival, you could get performance tickets for up to 50% off at the Rush Ticket booth outside the KTO TIC to catch Korea's best performances on non-verbal, musical or theater.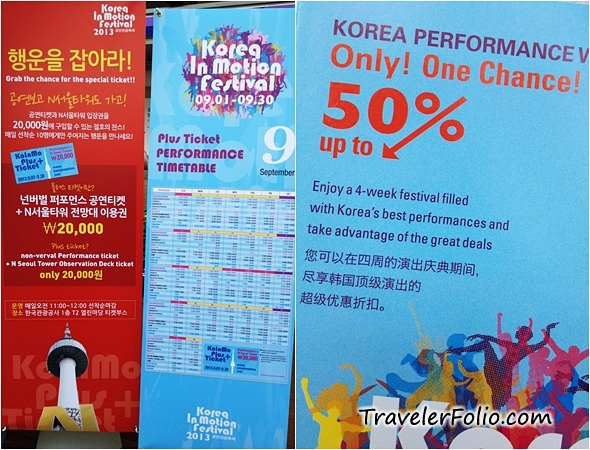 A cute helper at the ticket booth.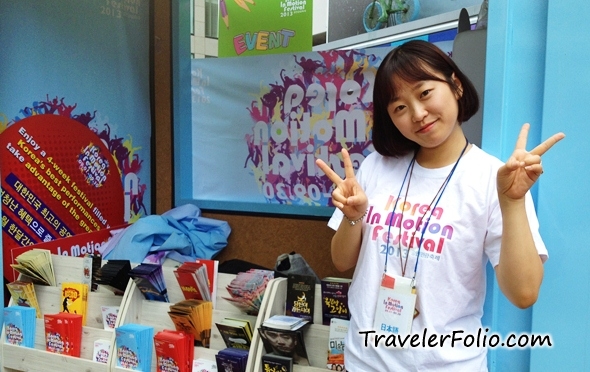 Queuing up to buy tickets.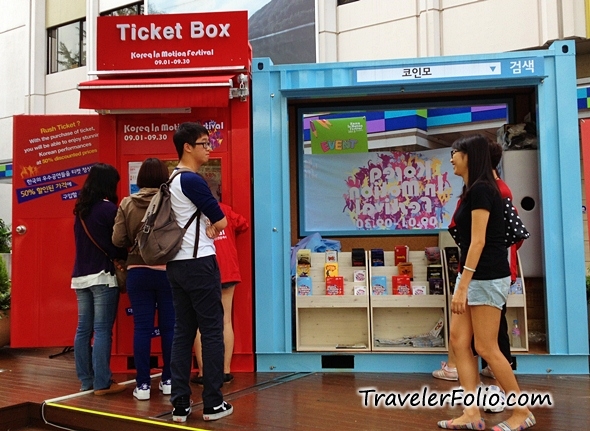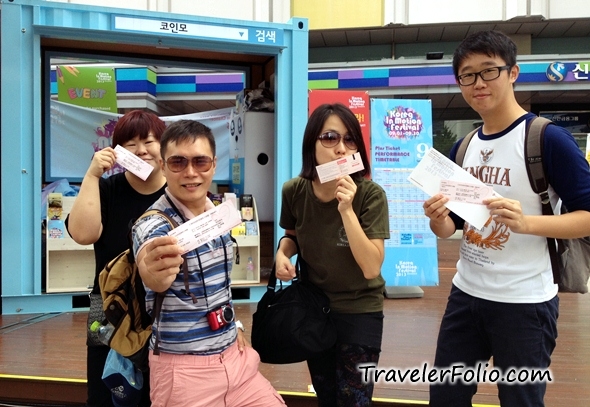 So, we bought the tickets for the Delicious Musical – Bibap! The 1.5-hour of non-verbal performance revolves around my favourite bibimbap, a notable Korean dish of rice mixed with vegetables, beef and hot sauce. As delicious as it sounds, the lively and talented performers mimic the making of bibimbap with beatboxing and cappella, while b-boying and demonstrating kung fu and acrobatics. We were so engrossed in the dynamic and entertaining performance there wasn't any dull moment. It's of little wonder Bibap is well-received on the global stage like the 2010 Edinburgh Festival Fringe.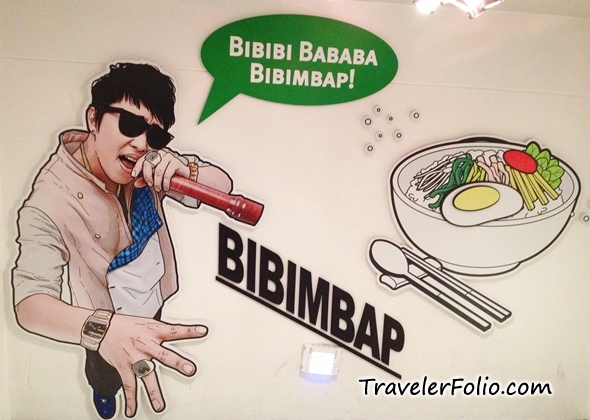 The cast members' caricatures.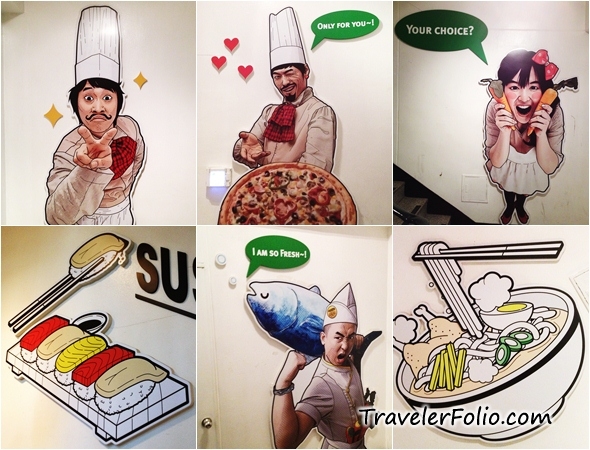 The Bibap theater is located at Cine Core along Samil-daero, near Jonggak subway station (exit 12).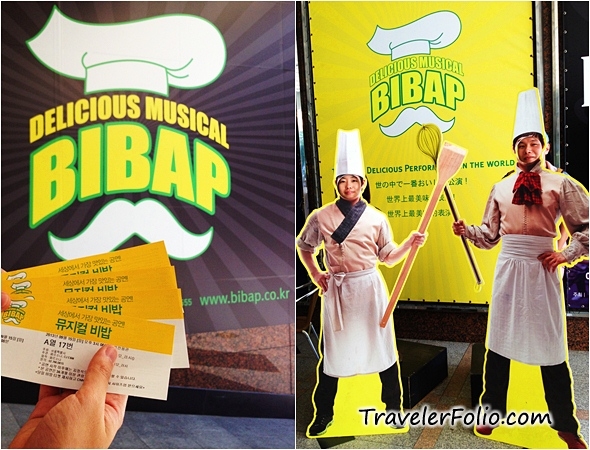 Get Tax Refund at Myeongdong
Shop 'til you drop at Myeongdong and get tax refund at the busy shopping area. There is Global Blue counter located in the Woori Bank Myeongdong branch and Global Tax Free counter on the 2nd level of Olive Young Myeongdong main branch.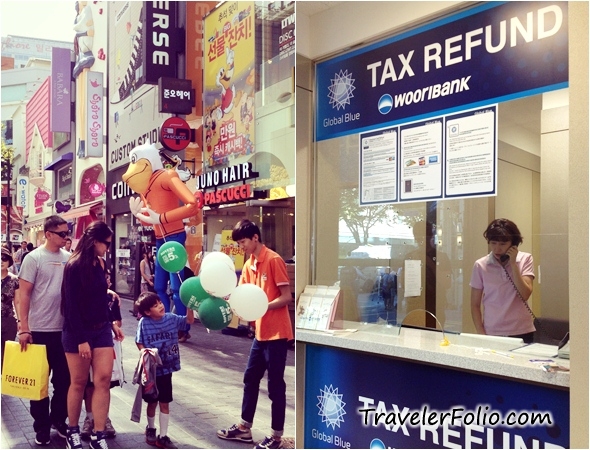 At the tax refund counter, simply show your tax refund form, shopping receipt, passport and an international credit card and receive your refund in cash immediately. Just don't forget to get your goods inspected by the customs officer at Incheon Int'l Airport in order to obtain a custom stamp on the refund receipt before departure.
Seoul Station City Airport Terminal
If you are flying with Asiana or Korean Air, you can check-in baggage, collect boarding pass & get passport exit stamp at Seoul Station City Airport Terminal. Get a discounted Airport Railroad Express (AREX) train ticket at only ₩6,900 (for Asiana/ Korean Air/ Jeju Air passenger) to Incheon Int'l Airport. If you still have plenty of time after completing the check-in process, hang around nearby popular tourist spots like Namdaemun and Myeongdong for some last minute shopping before heading to the airport by AREX, non-stop from Seoul Station to Incheon Int'l Airport.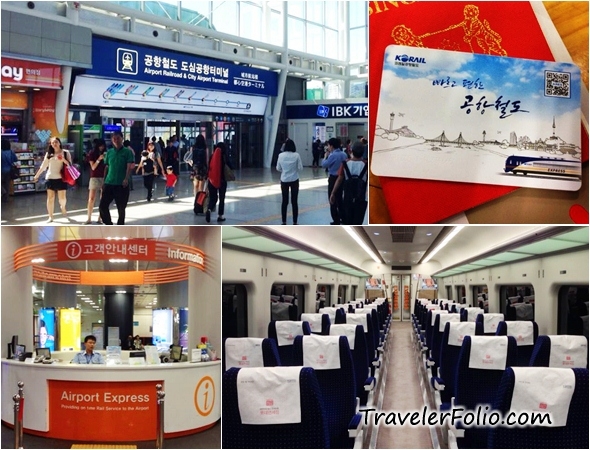 Upon arrival at Incheon Int'l Airport, passengers who have cleared at Seoul Station City Airport Terminal can proceed directly to the security clearance on the side of the departure area and go to immigration. This saves time!
Note: There is no customs for VAT refund at Seoul Station City Airport.
Incheon Int'l Airport
For VAT refund at Incheon, in order to obtain a custom stamp on the refund receipt, you need to get your goods inspected by the custom officers before immigration clearance at the airport.
First, let the check-in agent know that you have goods for tax refund. Then take your baggage back after tagging. Proceed to get the custom stamp on the refund receipt from the custom officer after inspection of goods. After that, bring your luggage back to the check-in counter. Finally, clear customs and go to the tax refund desk next to gate 28 to collect the refund.
Charlie Brown Cafe @ Incheon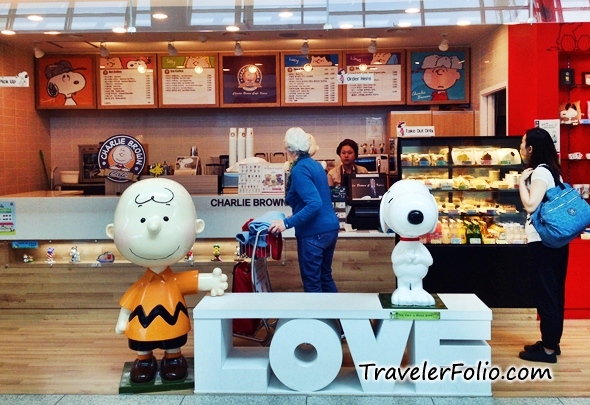 Hello Kitty Cafe @ Incheon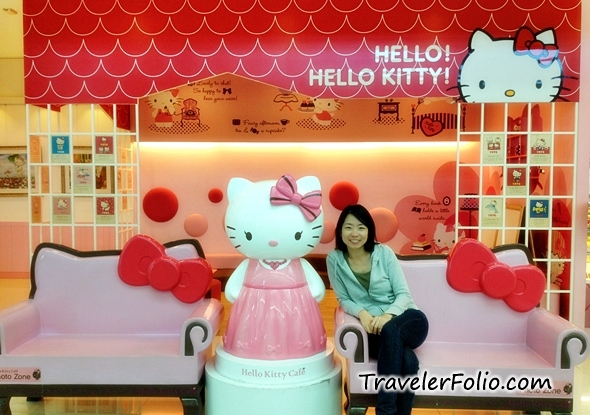 Read all posts on Korea Free & Easy.
*Special thanks to Korea Tourism Organization Singapore for making this trip possible.