The medieval city of York is surrounded by imposing walls constructed since the Roman times, through the Dark Ages and the Viking era. The free tourist attraction offers a unique experience as it's York that has the finest Bar walls and the longest city walls in England.
Our wall-walk began at Bootham Bar, one of the four main gatehouses in York built from the 14th century with some of the stonework that dates back to the 11th century. This is where you can just walk up the stairs to get on to the city walls.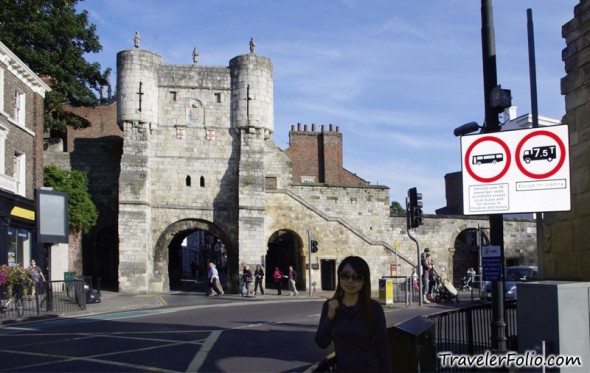 An easy walk along the battlements is an escape from the crowds on the street level, as well as to appreciate the surrounding views of the city at a height. There are intervals where you can get off the wall to the streets.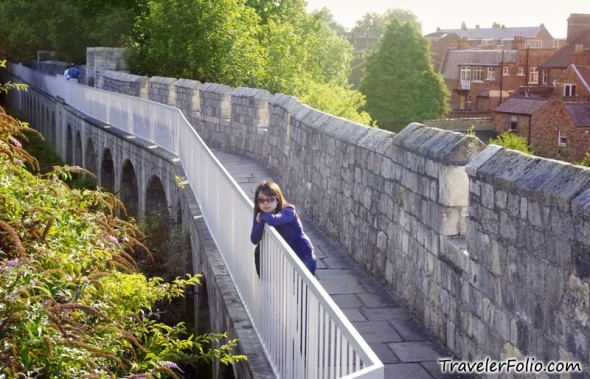 Not far from Bootham Bar, you will reach Monk Bar, said to be the finest of the medieval gateways in the city. Shortly, we got off at Monk Bar and roved the ancient city streets again.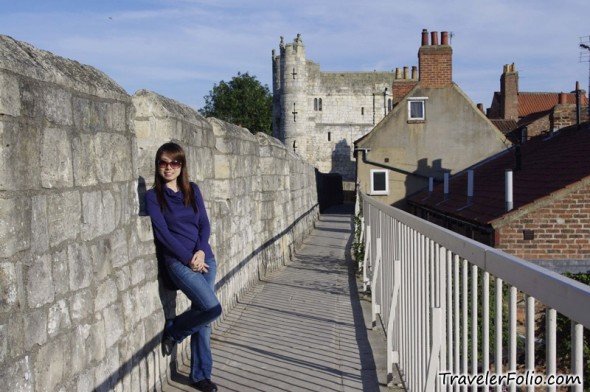 The bustling street of York city.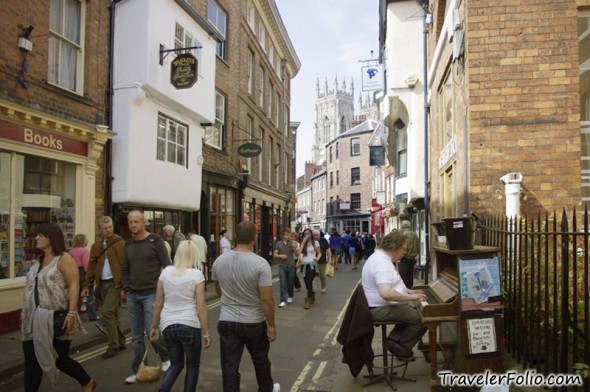 Some old houses that are now restaurants and retail shops.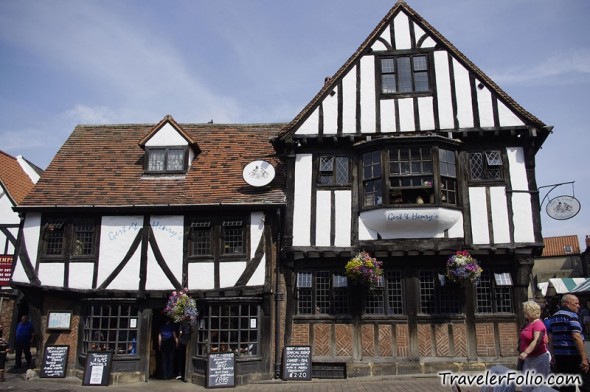 Vintage posters on sale.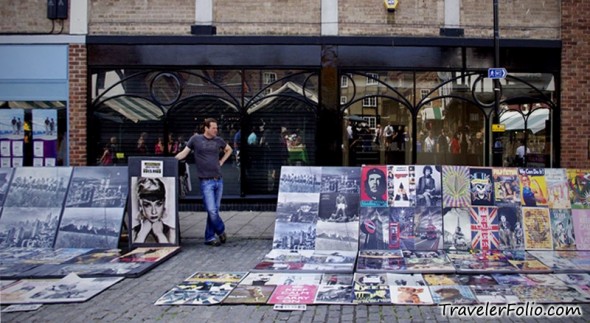 We chanced upon York St Mary's, a medieval church founded around 1020 and now serves as a contemporary art venue in the city. Known as "Flood", the art installation at the church is made from six tons of recycled computer components that echo modern people's obsession with electronic communication.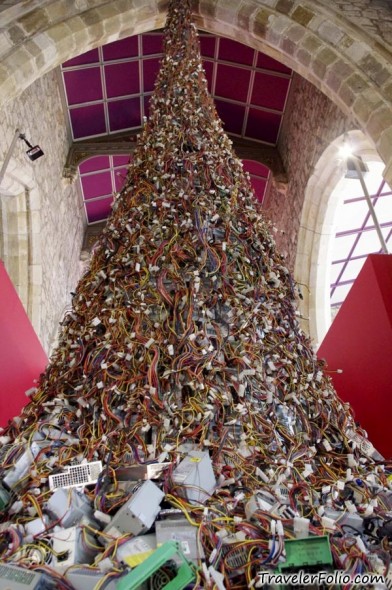 There was a procession going on outside York Minster that Sunday. I'm not sure about this occasion but I think the troop belongs to the Normandy Veterans' Association.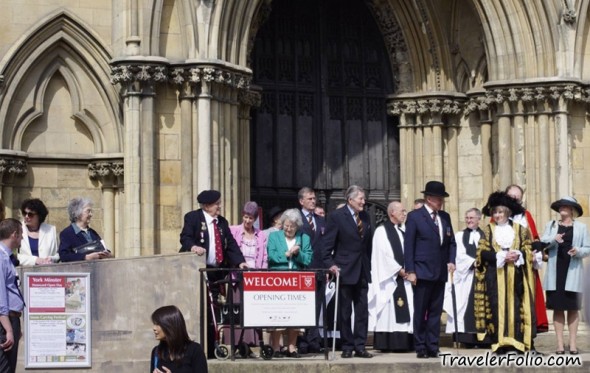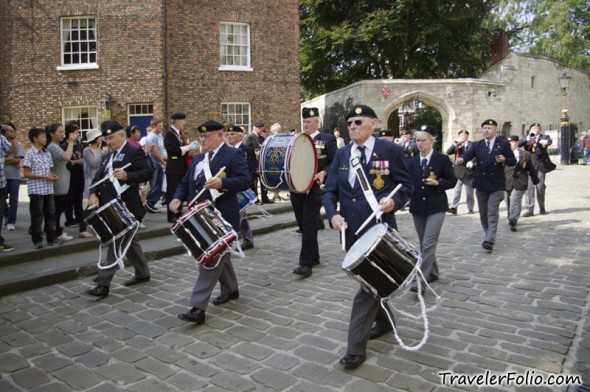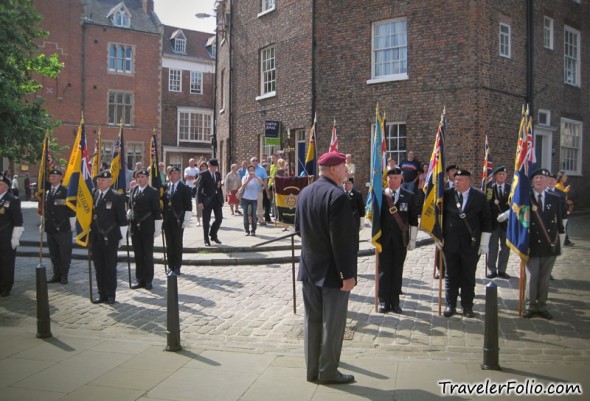 "Grandpa! Grandpa!" One of the kids cheered.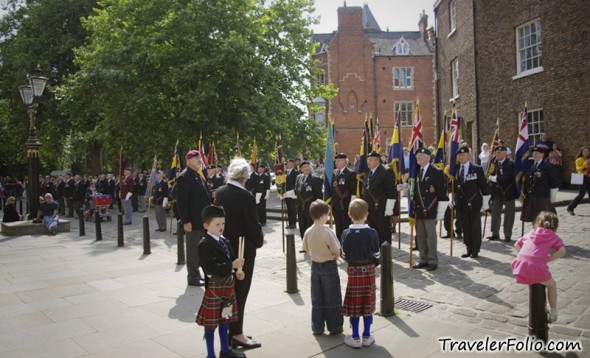 Sightseeing train ride from the National Railway Museum of York.
Lovely flower display outside the tearoom.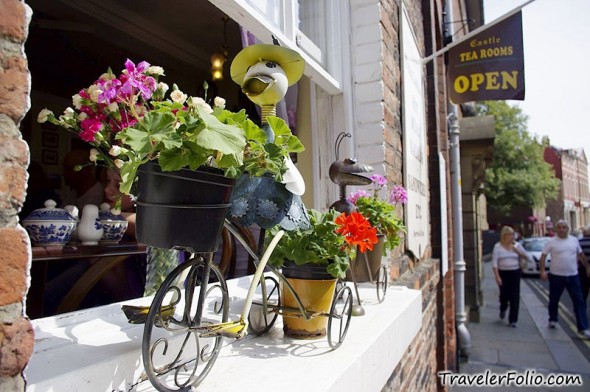 Clifford's Tower, the keep of York Castle.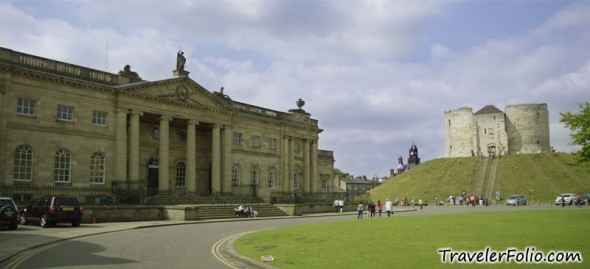 Drakes Fish & Chips serves big chunk of pipping hot, crispy battered haddock fish and thick chips. It's yummy cheap eat at £3.99. Located at 97 Low Petergate in the city centre of York, the fast food restaurant is only for takeaways.

York Minster with its Gothic spires.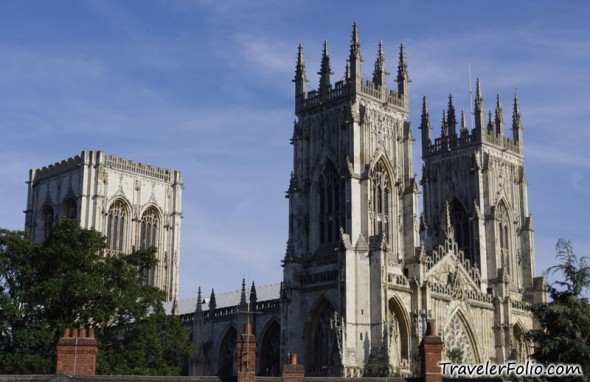 York sightseeing bus.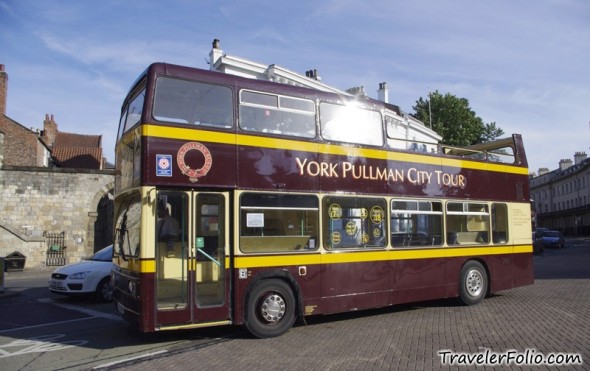 Our Topdeck itinerary in York. We had half a day to roam the city, and it was entirely up to us to visit attractions of interest. That's the flexibility of the trip with Topdeck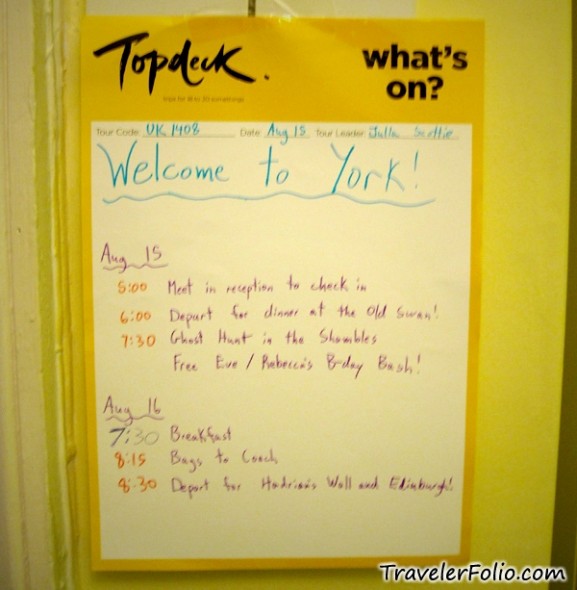 Let's go for a Ghost Hunt in the Shambles when the night falls.
See all photos of York and photos of England.