Recently launched on 15 May, Tigerair is the only direct flight from Singapore to Xi'an, home to the terracotta warrior army, the 'Eighth Wonder of the World'. With a rich historical heritage, Xi'an is an important cultural, industrial and educational hub in the central-northwestern part of China.
Operating 3 times weekly, the 5.5 hour Tigerair direct flight takes you back 3,000 years to China's oldest city in Xi'an! The main highlight of this trip is, of course, Emperor Qin's magnificent Terracotta Army.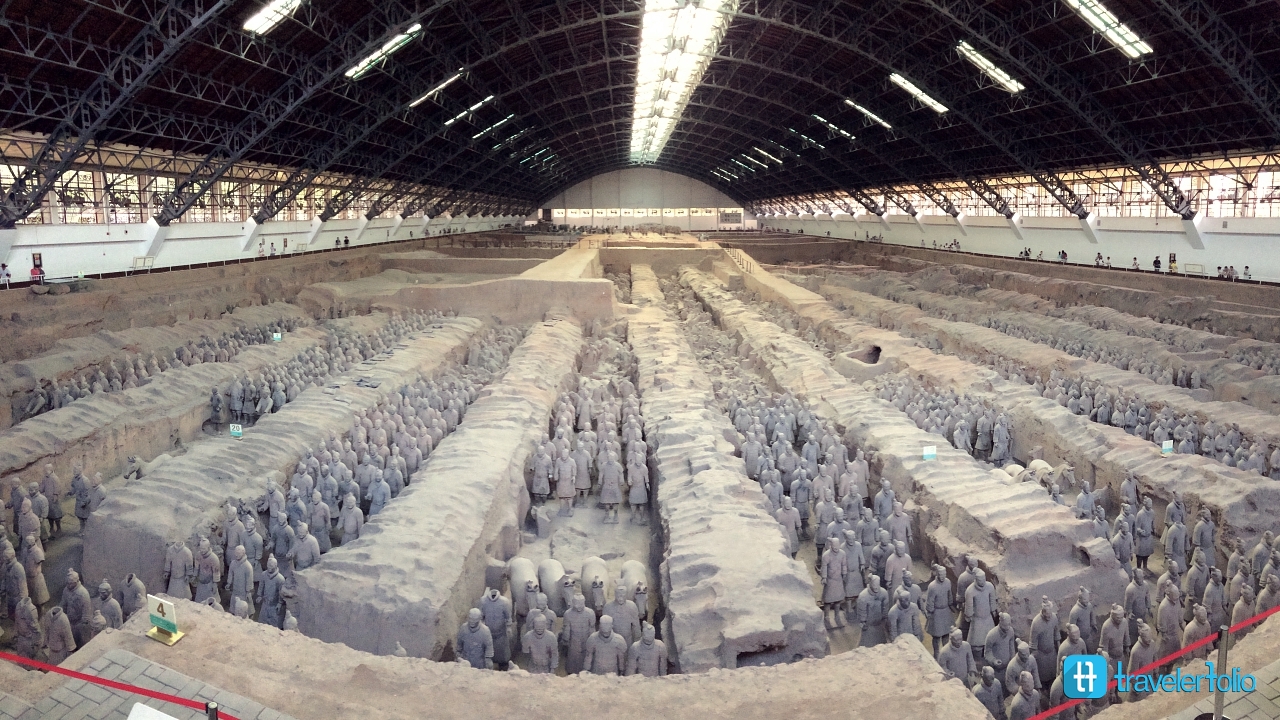 Upon arrival at Xi'an Xianyang International Airport, we were whisked away to Grand Park Hotel where we stayed for three nights in the city centre. The 5 star Xi'an hotel spells luxury and grandeur, resembling a palace within the Celebration Square.
The strategic location of Grand Park Xi'an means key attractions, restaurants and parks are within walking distance. The metro station is merely 2-minute walk away! The hotel overlooks the ancient City Wall that's the oldest complete surviving city wall in China, just 5-minute to walk there. In the evening, you may take a stroll to the nearby iconic Bell Tower and Drum Towers for sightseeing and snapshots.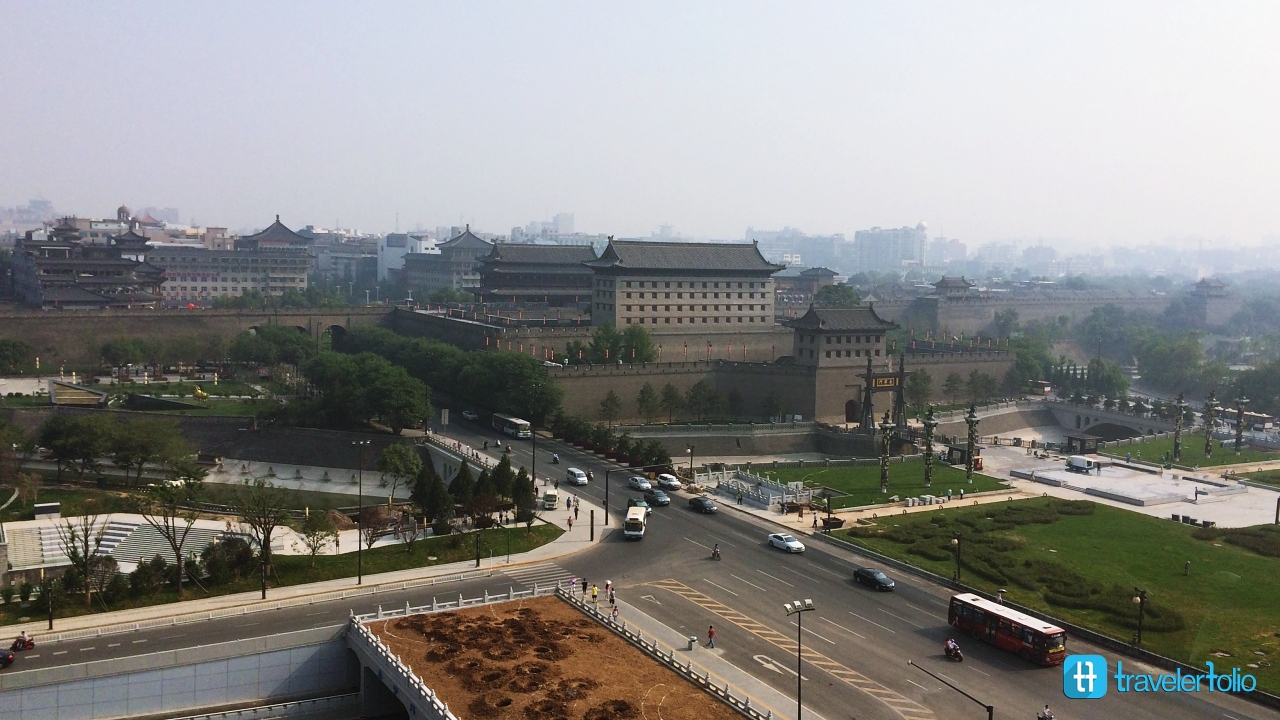 View of the City Wall from Grand Park Xi'an.
The City Wall stretches around 14 km. Visitors can hang around or rent a bicycle to cycle along the City Wall. Avoid noontime as it can be too warm for comfort.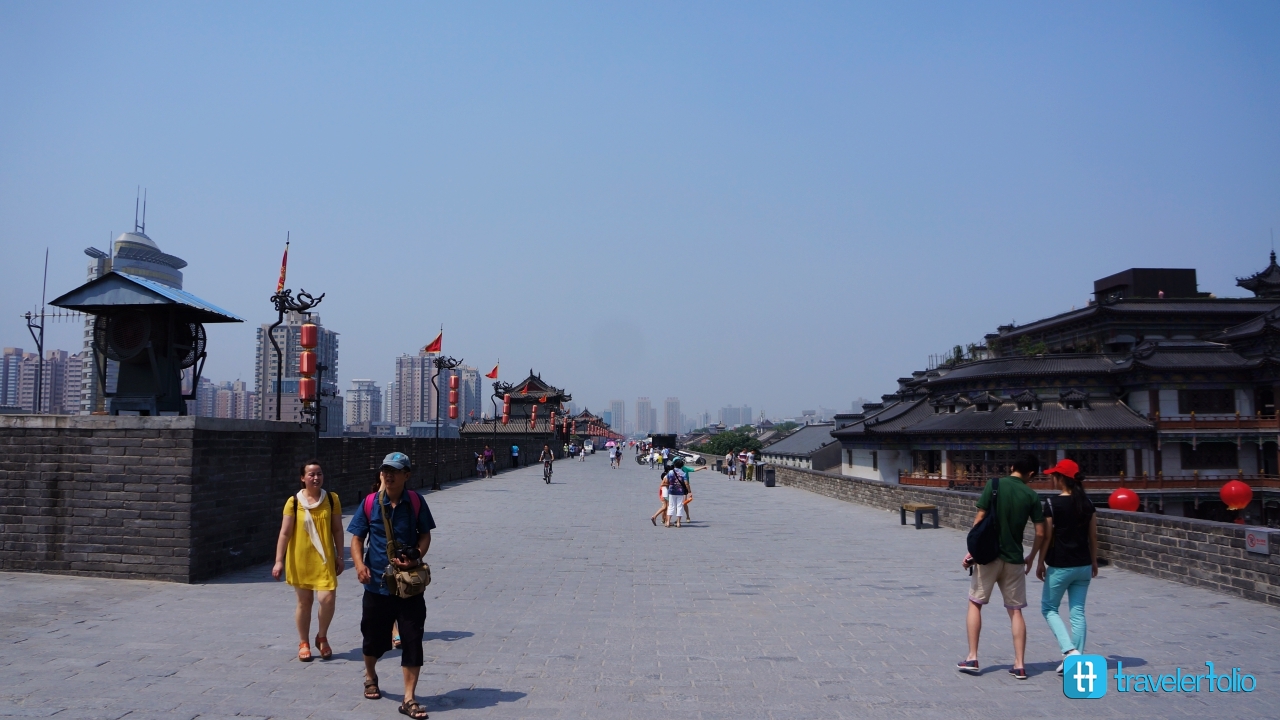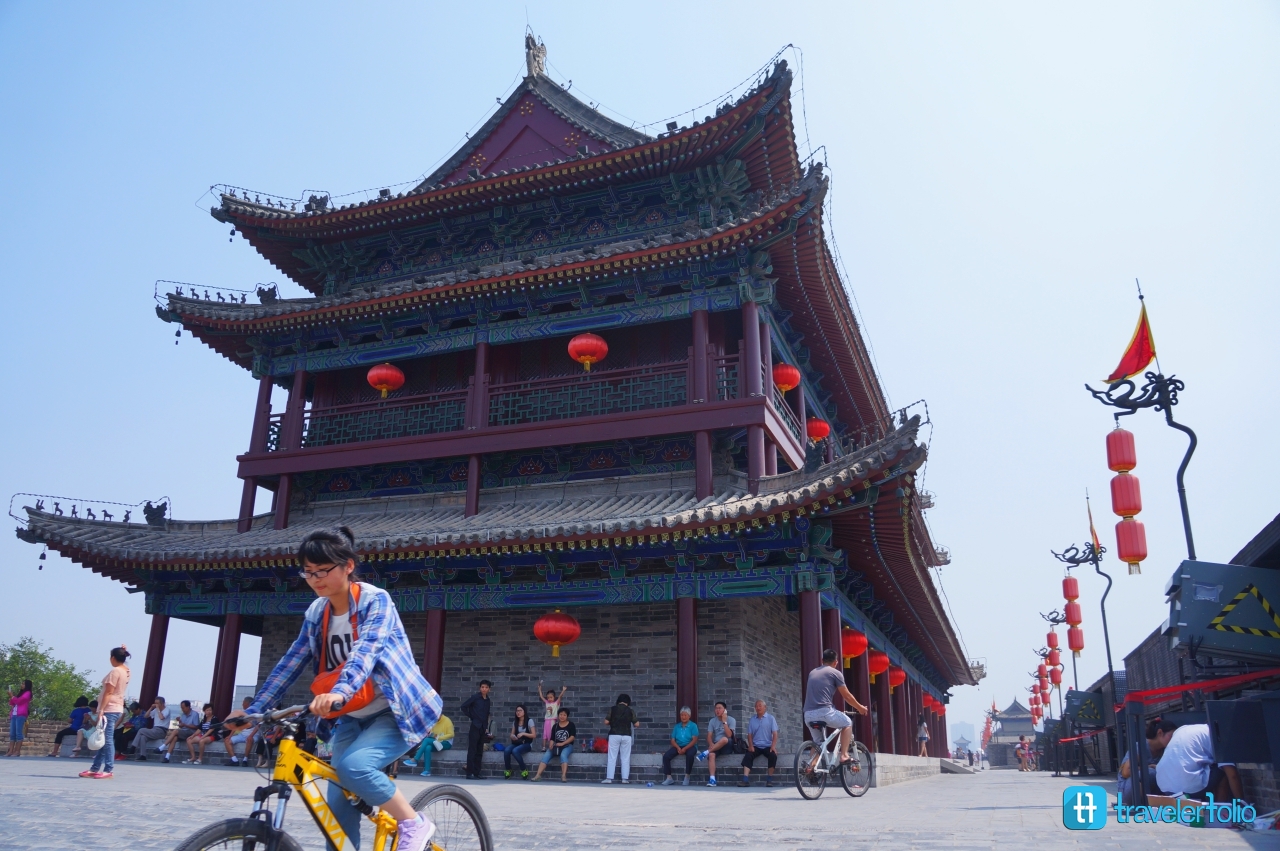 Grand Park Xi'an boasts 298 luxury rooms and suites in the 10-storey hotel. We luxuriated in the spacious Deluxe room tastefully furnished with modern fittings and equipment as well as a huge bed seemingly larger than King size! And I was pleasantly surprised to see Molten Brown amenities at the bathroom.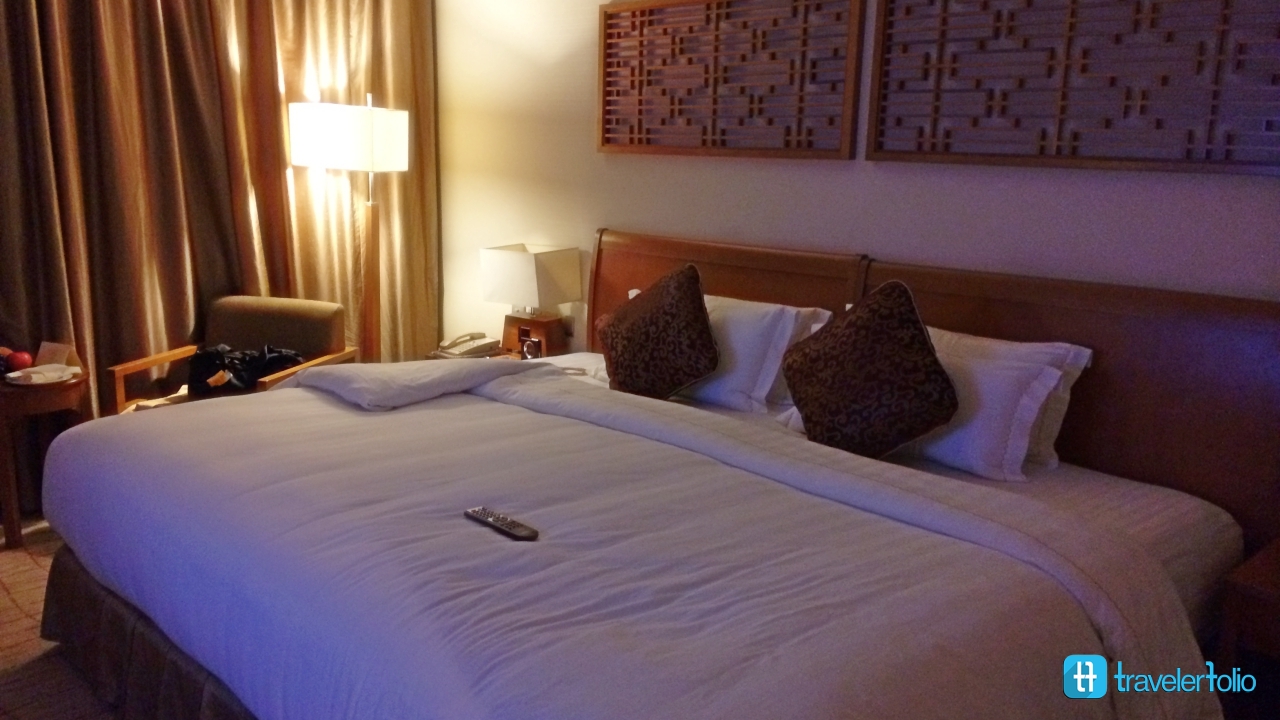 For dining options, there are four restaurants and a lounge, including the all-day dining Veranda Café and Park Palace serving authentic Cantonese cuisine. What we looked forward to was the Empress Dinner. The dinner was inspired by Tang dynasty Empress Yang Gui Fei, created with seasonal ingredients using traditional local culinary methods, so we felt like royals having what was fit for the Empress!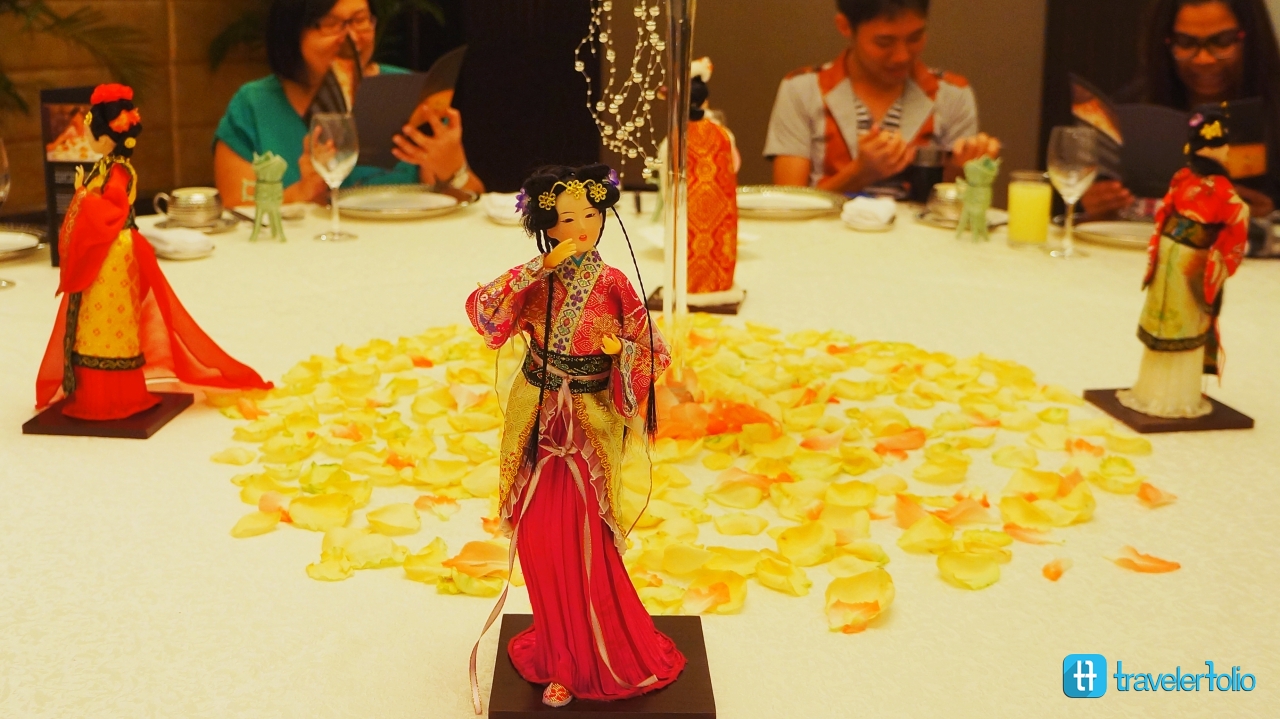 As we approached the restaurant for Empress Dinner, lovely waitstaff donned pink dresses of Tang dynasty style welcomed us. Before serving the course, one of them would describe the upcoming dish as we eagerly waited for food and drooooled… Getting ready for Empress Dinner?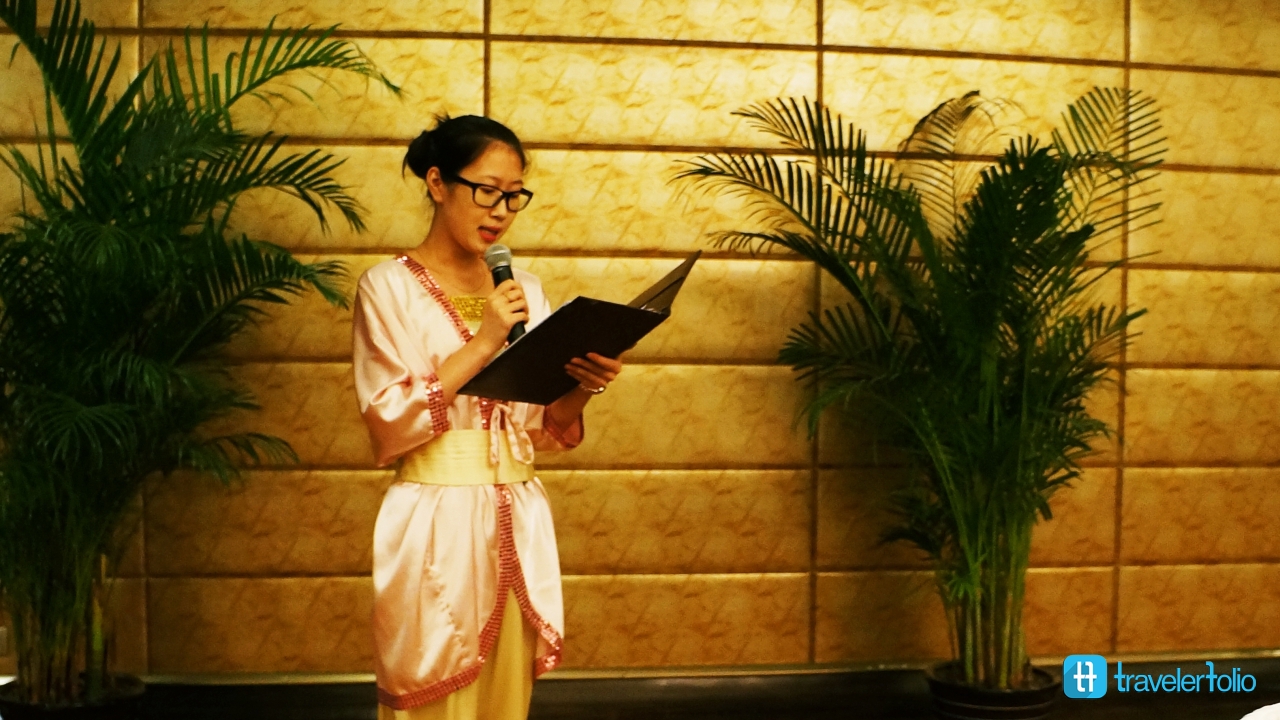 Here comes the Appetizer Platter! The big prawn is generously coated with pine nuts, lending it a tasty nutty flavour.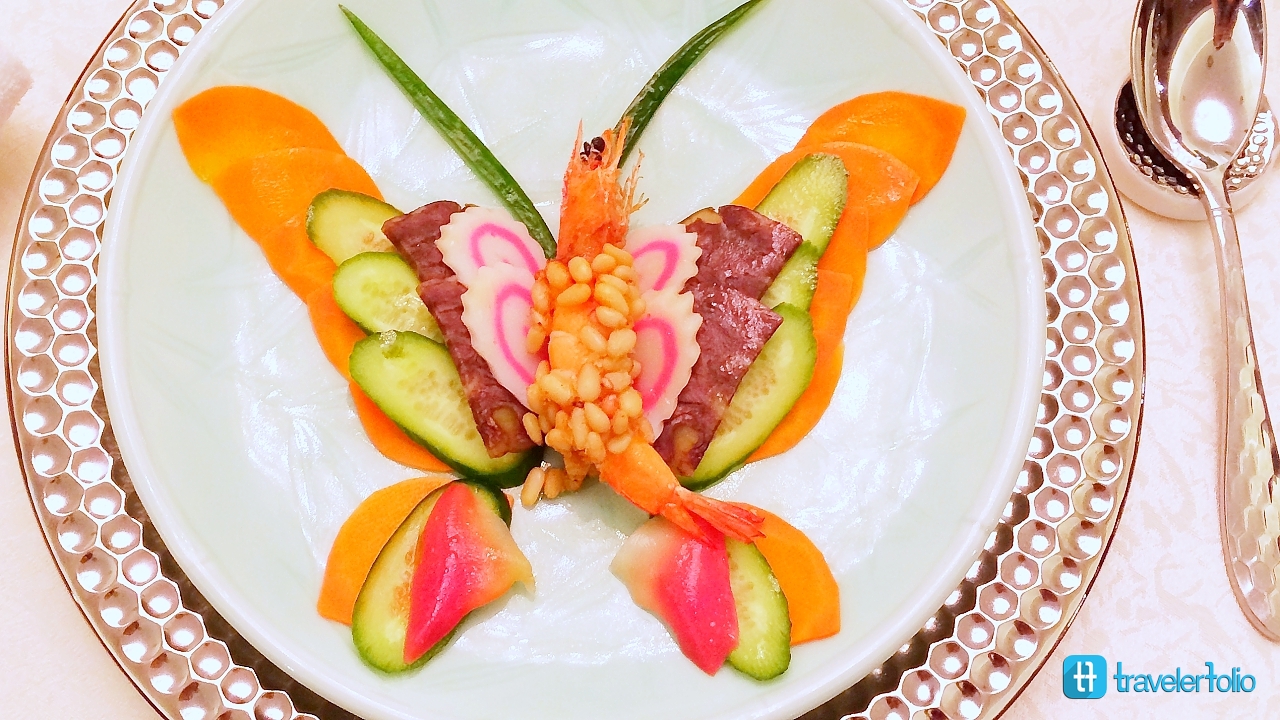 Supreme Prawn in Tang's Style – succulent prawns and tomatoes are sautéed to sweet and sour flavours.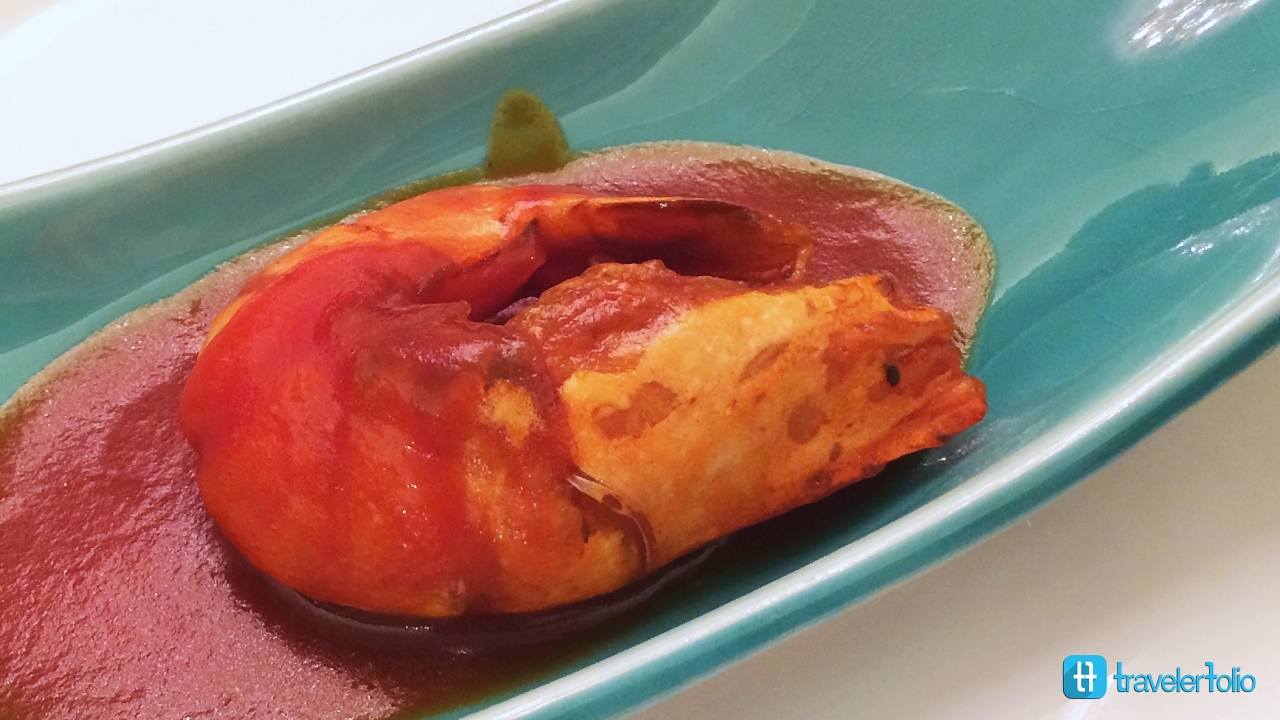 Assorted Steamed Dumplings – unlike the usual dumplings, these savoury dumplings are wrapped in different shapes and filled with a variety of ingredients.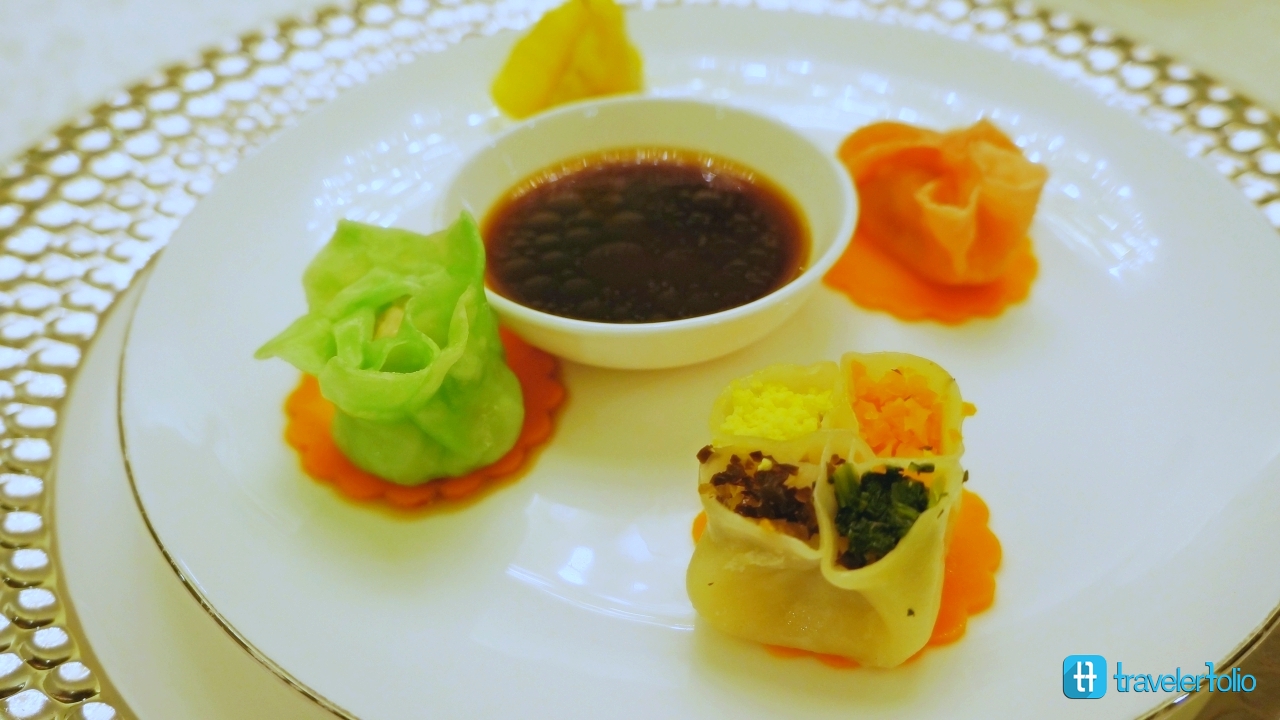 Sauteed Bacon Roll Filled with Scallop – the scallop is oh so mouthwatering and tender, a perfect match with bacon.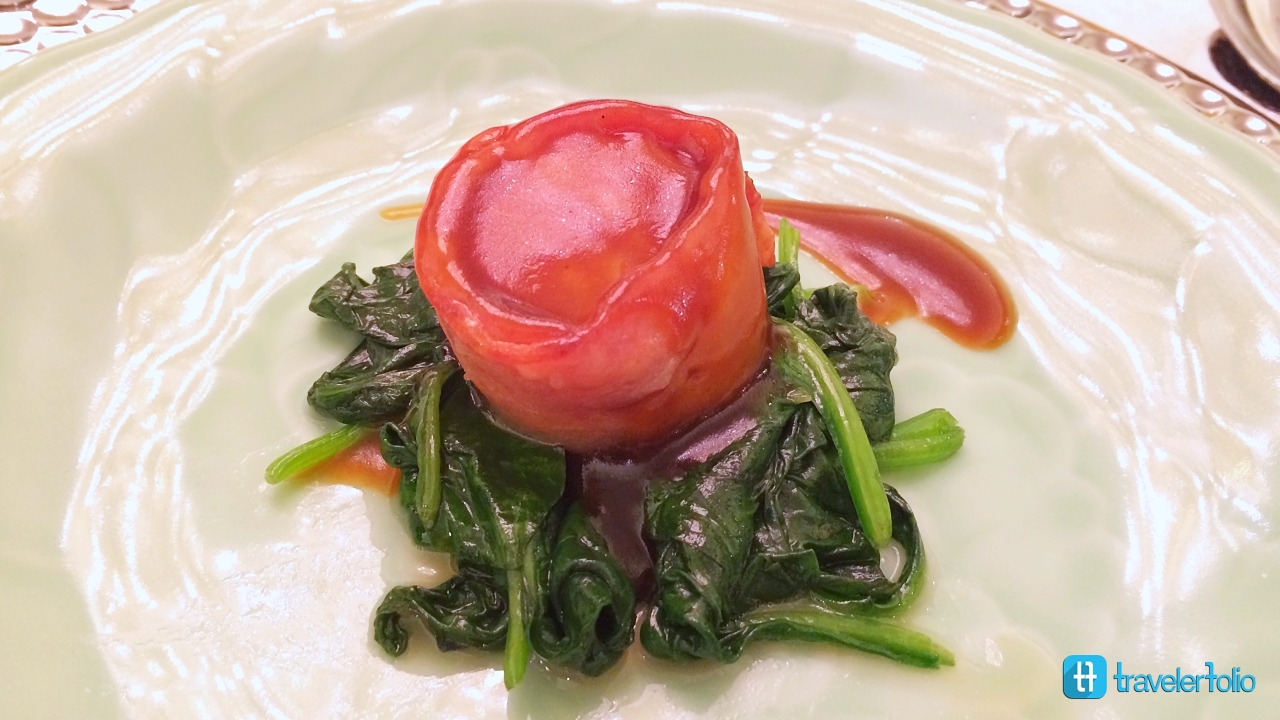 Braised Fish Maw and Seafood Broth – rich in collagen, sure good for the skin!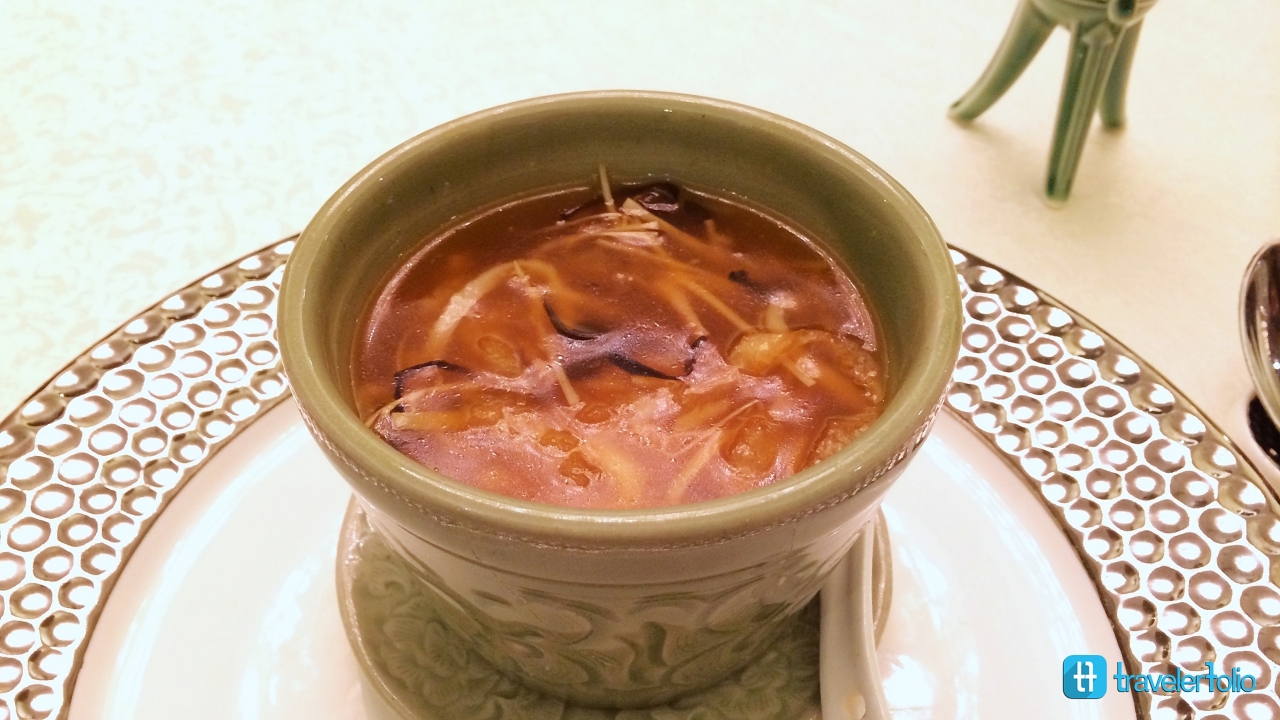 Sautéed Cod Fish Flavoured with Verdant Tea – give me cod anytime.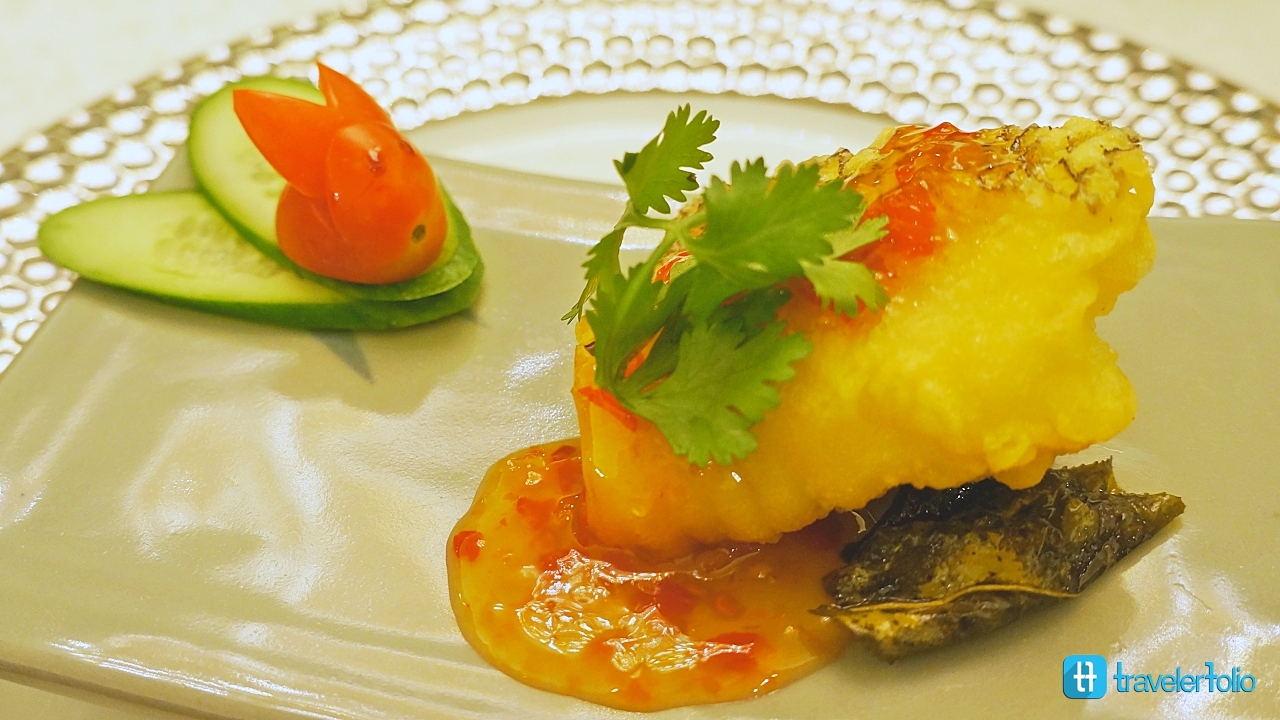 Consort's Chou Wine – my favourite drink of the day. It's so delicious and refreshing.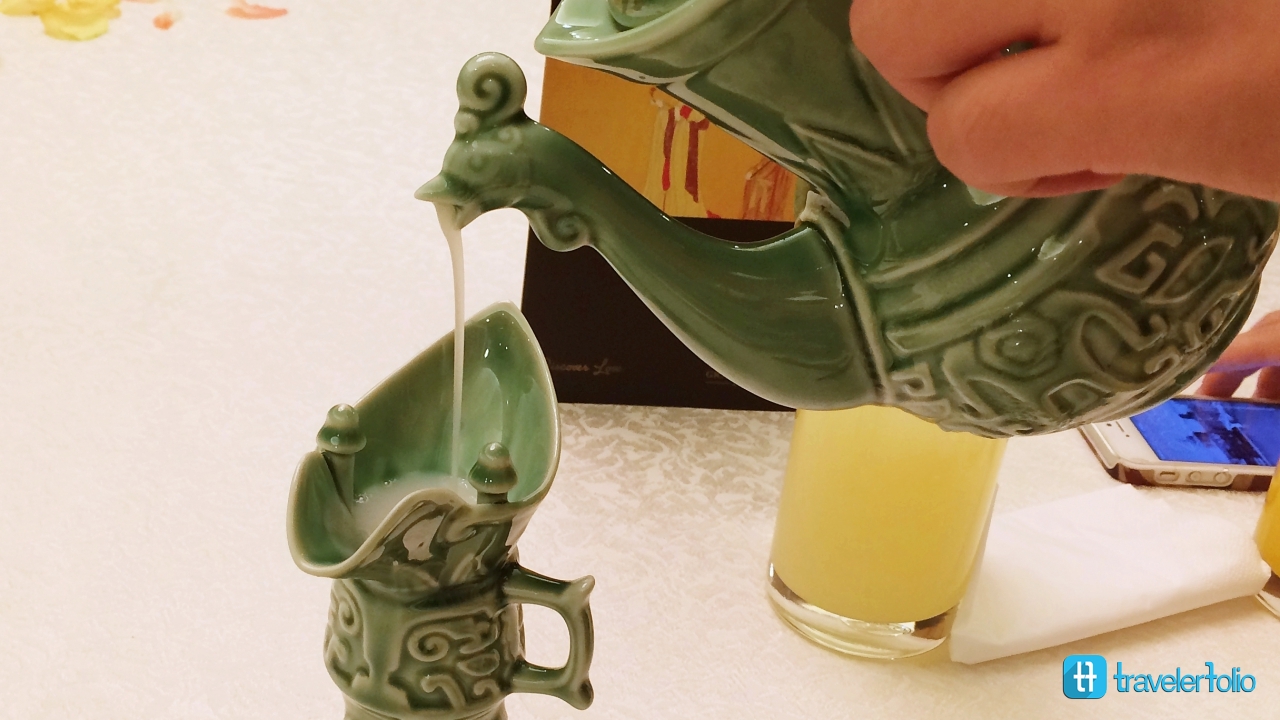 Let's toast. Gan Bei!!!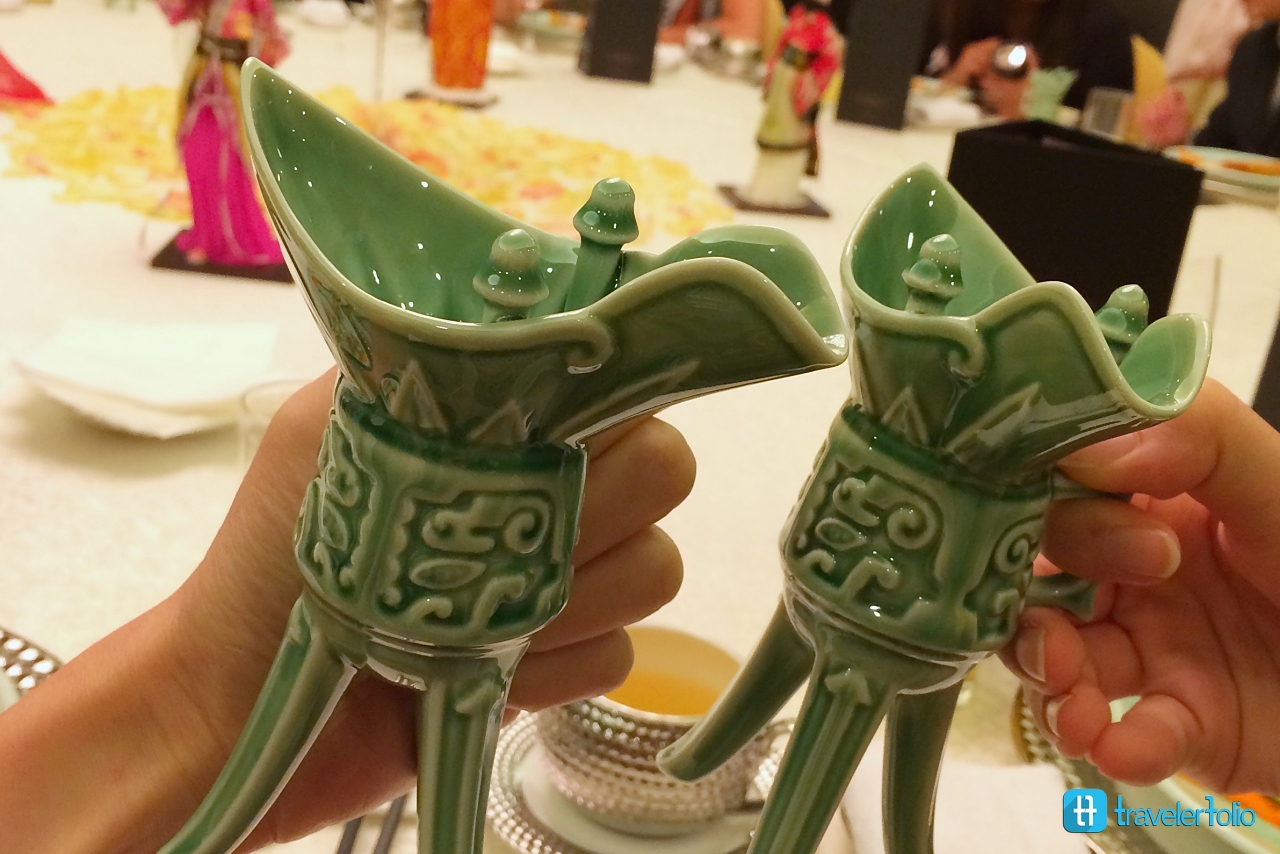 Consort's Assorted Mushrooms and Seafood – High quality mushrooms from Qinling Mountain are braised in thick soup with seafood.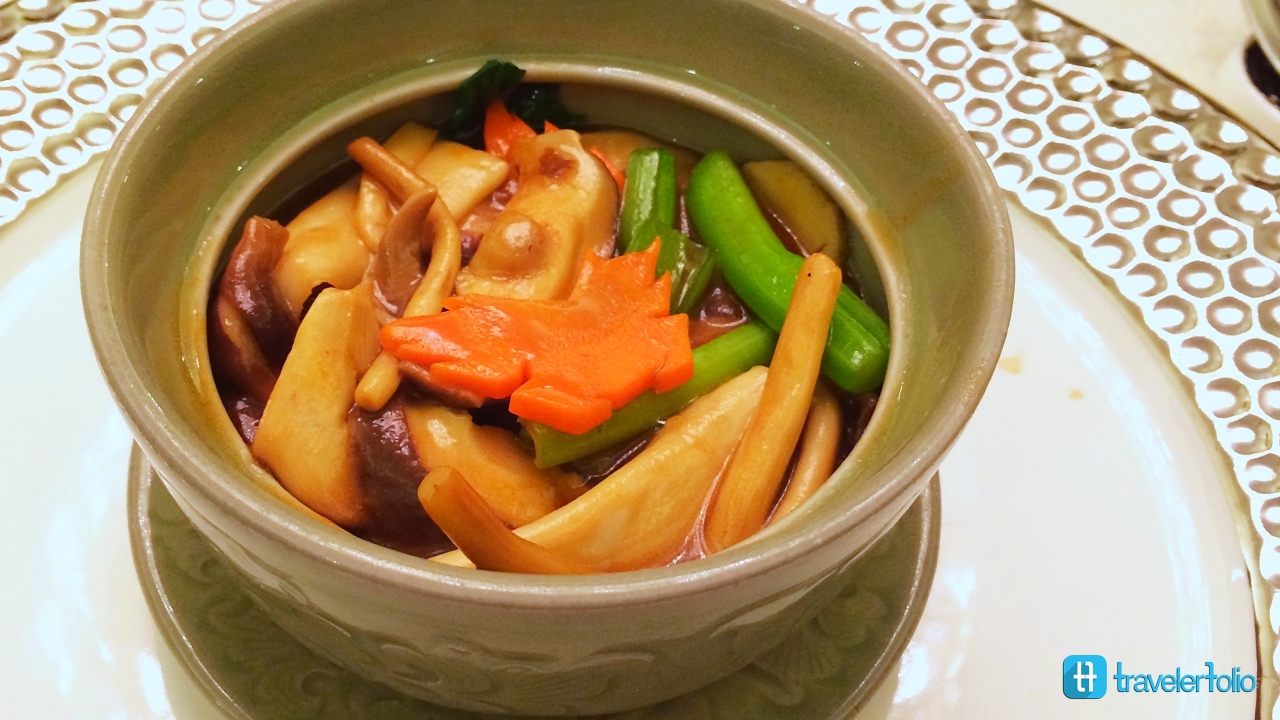 Dumplings in Qin style – The people in Northern China generally prefer sour and spicy food. Dumplings are very popular and we had cooked dumplings in spicy and sour soup.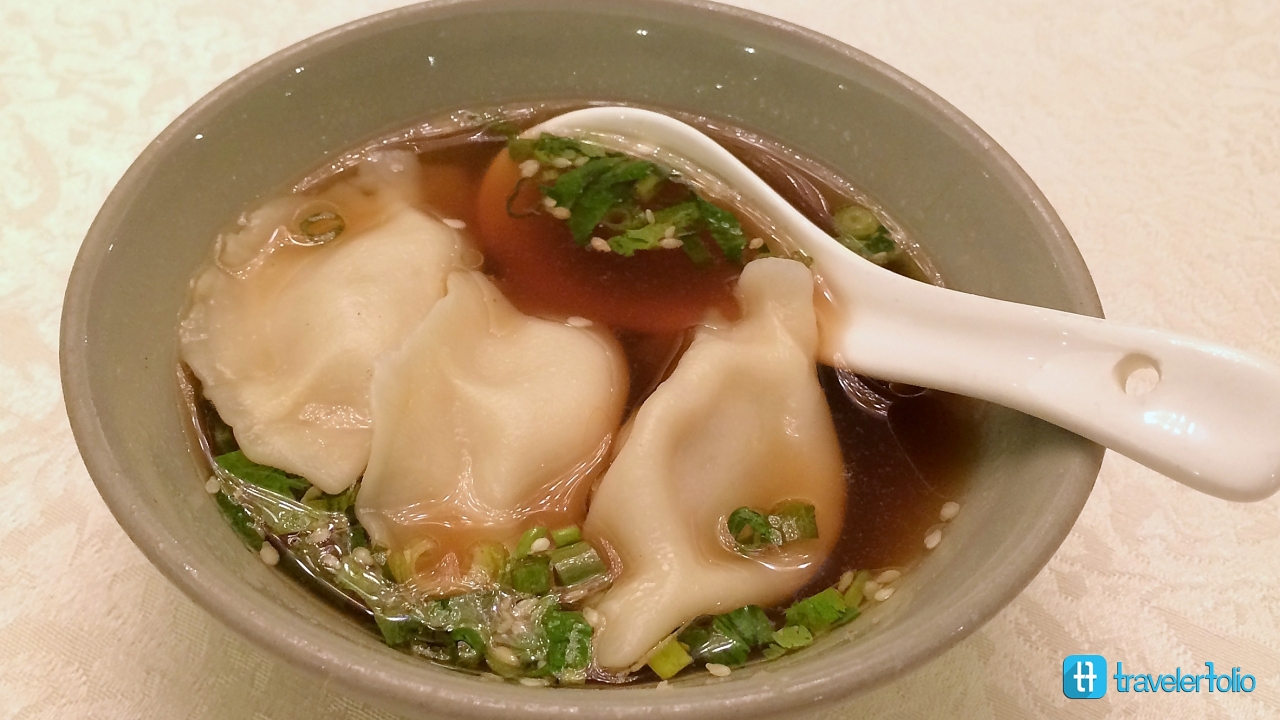 What a sumptuous dinner. To burn off some calories, we leisurely walked to City Wall again and to the 14th century Bell Tower beautifully light up in the night.
The cool night scene at the ancient City Wall is mesmerising – decorative lightings evoke a grandeur atmosphere and more locals gather around the park.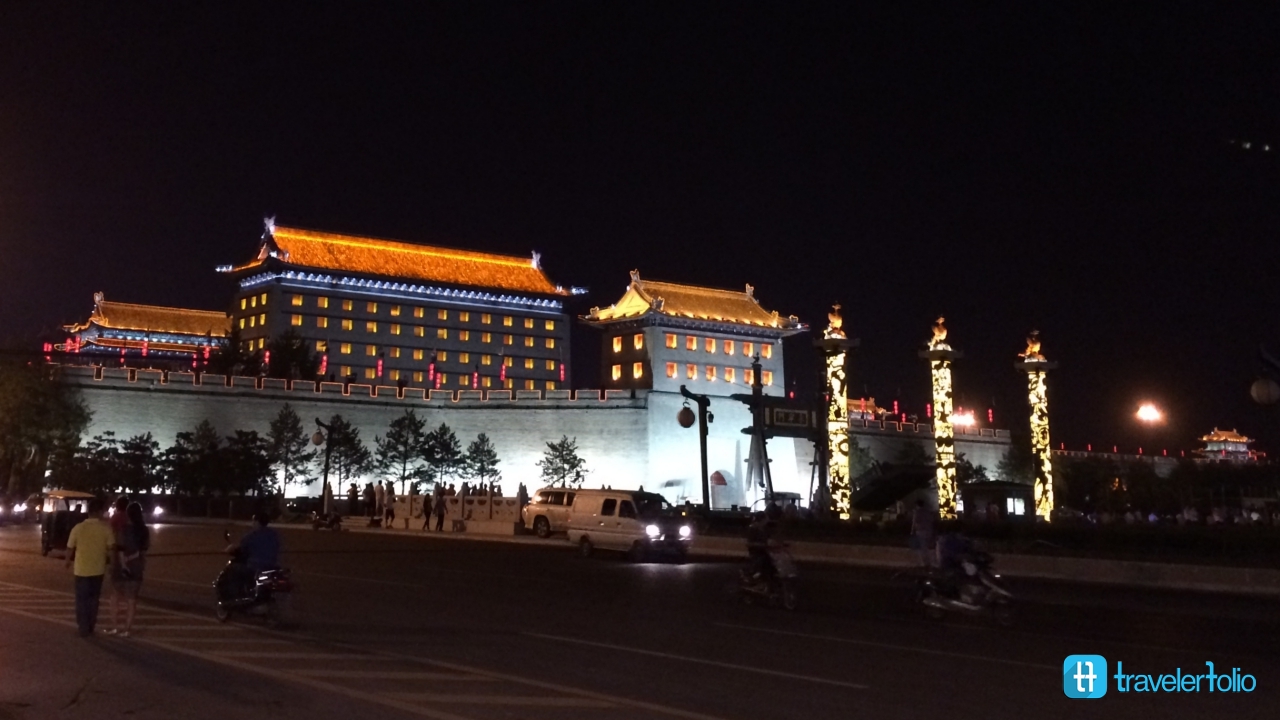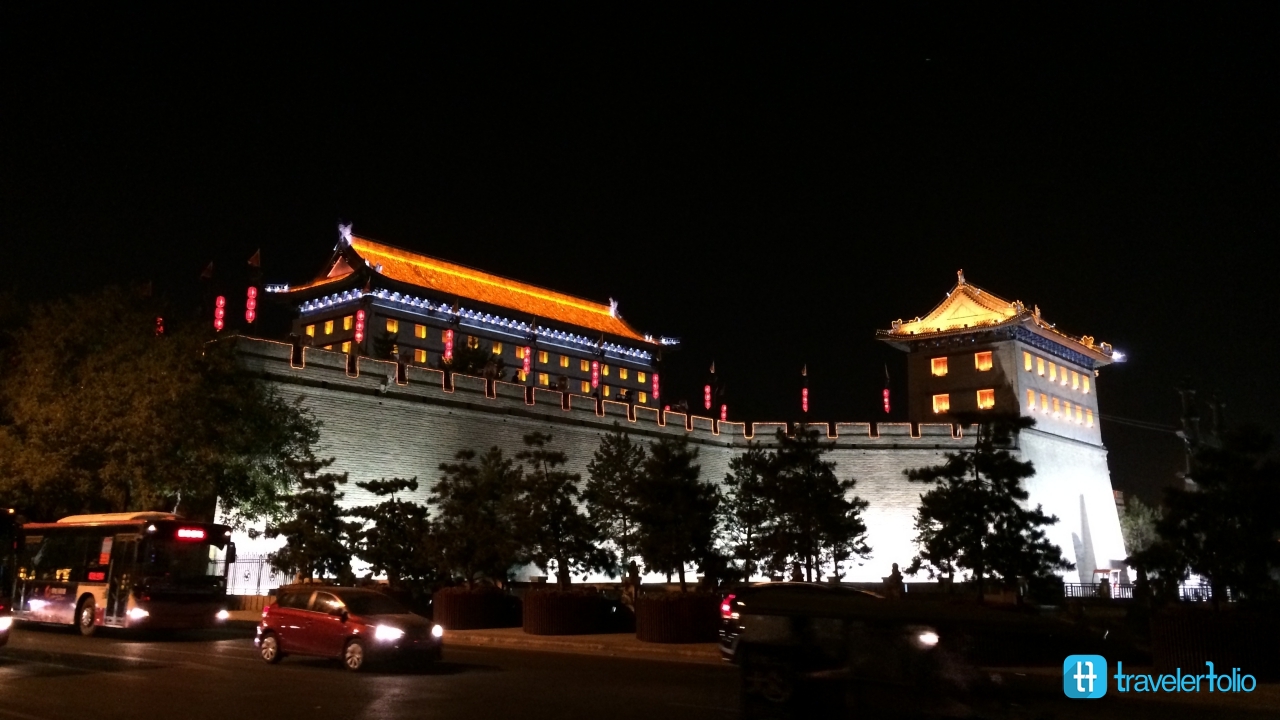 The city wall with a deep moat surrounding it.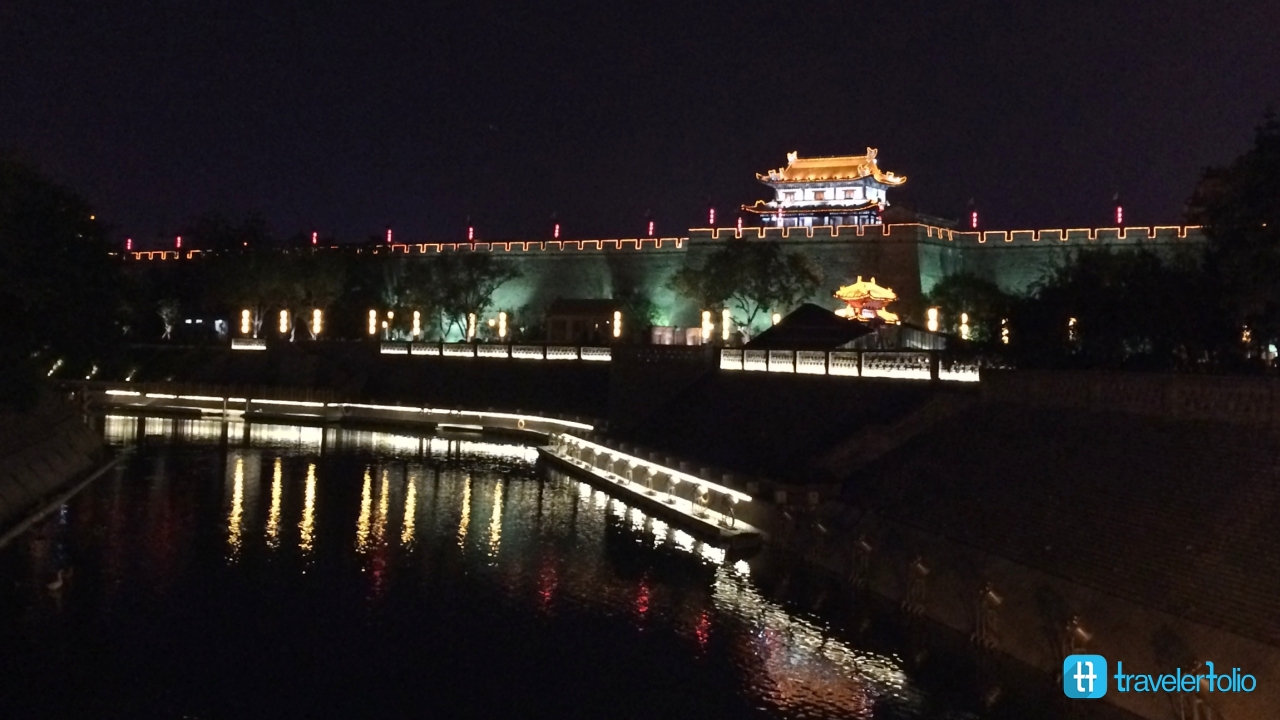 The enchanting Bell Tower lights up in different colours.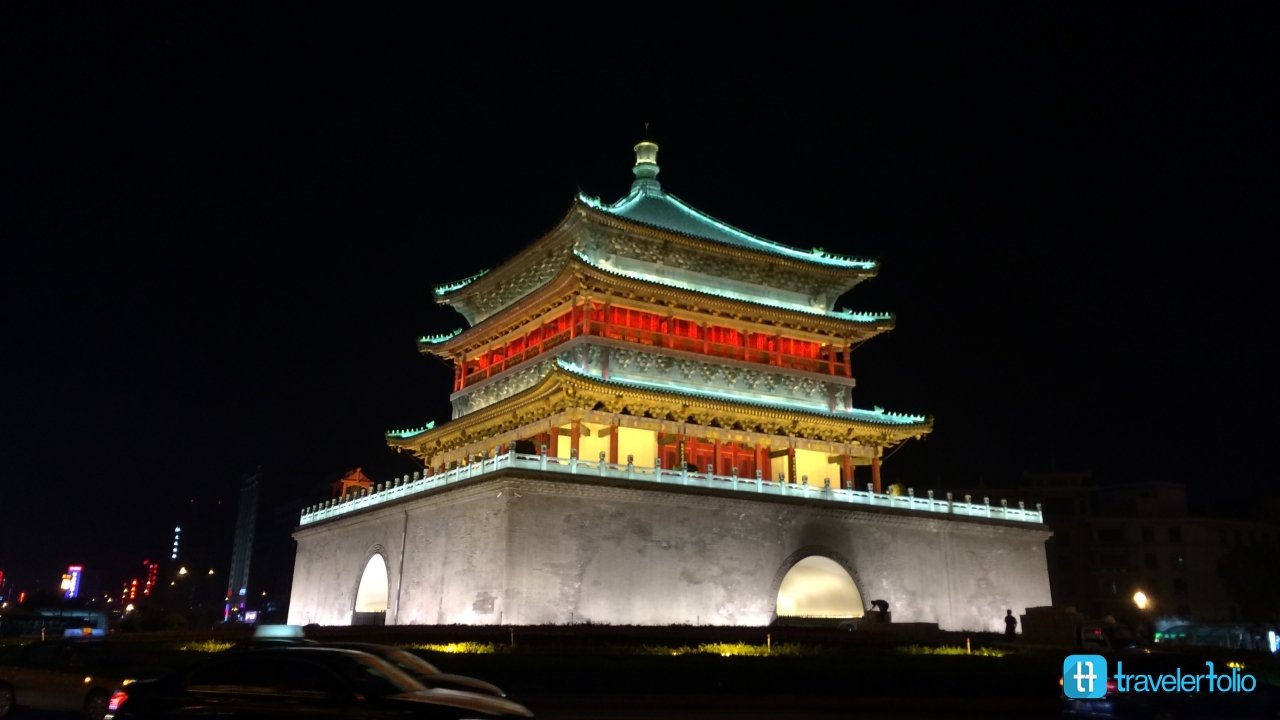 Next up, more photos from Xi'an.