Make a trip to Edinburgh in August and you will be part of the world's largest arts festival – The Fringe that is open to anyone to showcase their talents in performing arts, music, dance, stunts, drama, etcetera. The capital city of Scotland is jam-packed with over 32,000 performances during the festival month. The famous Royal Edinburgh Military Tattoo performed by military bands is also part of the annual Edinburgh Festival.
Head down to the main street of the old town, Royal Mile, to soak in the festivity mood. Performers are here to promote their shows which are held at different venues across the city.
And certain scenes are a bit tough to comprehend …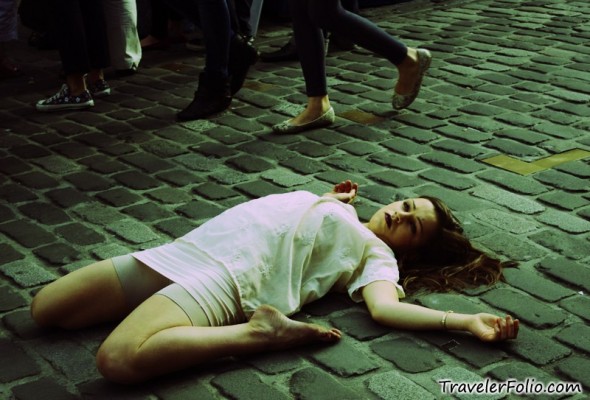 What sort of message is she trying to convey?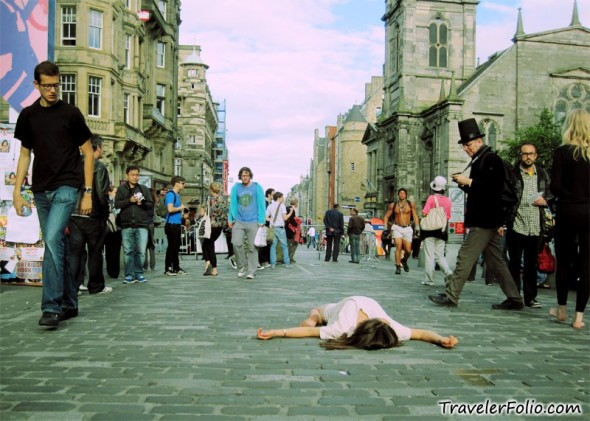 The "slow motion" gang.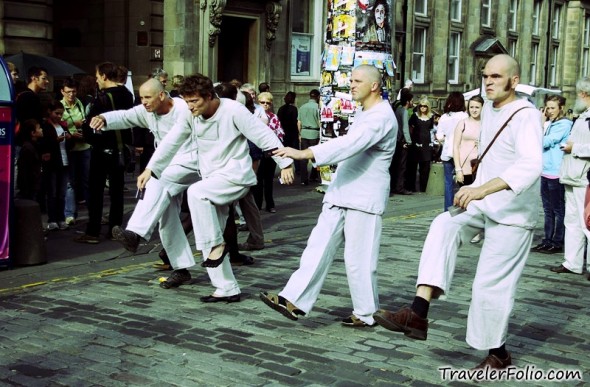 The hot babes.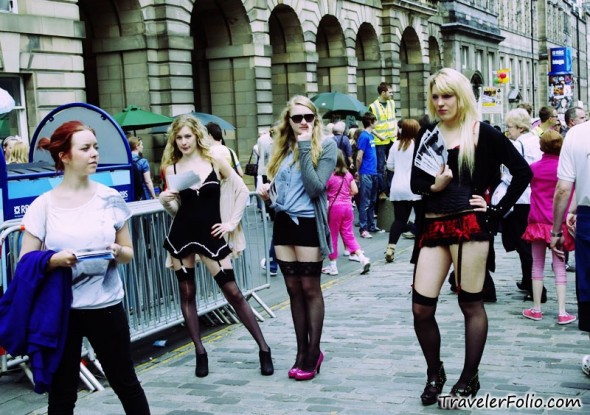 The knife juggler.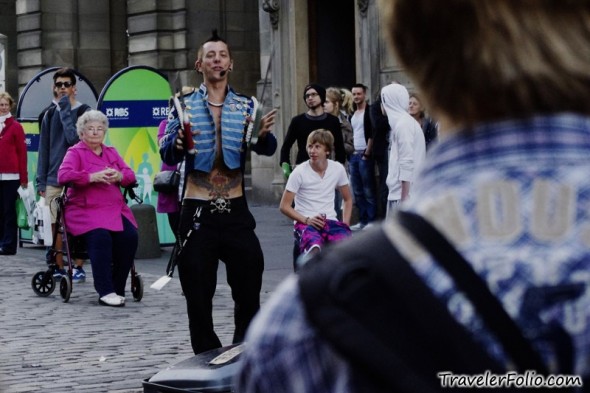 She is Japanese. Cosplay?
They really put the smile on their face.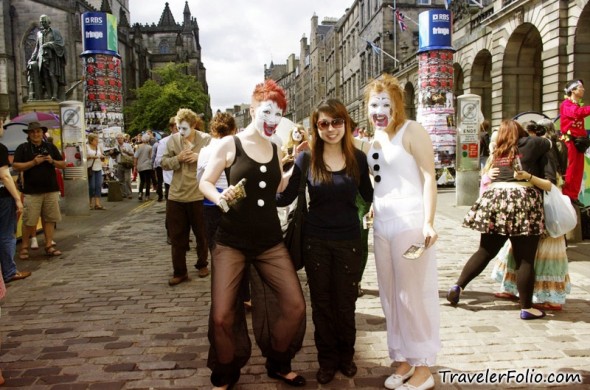 Kids having fun and posing for photos with the wooden pillory.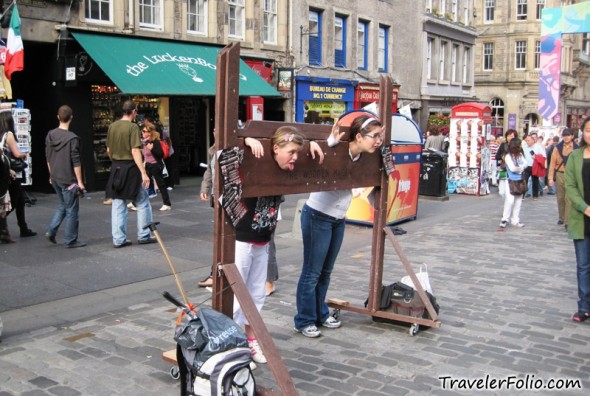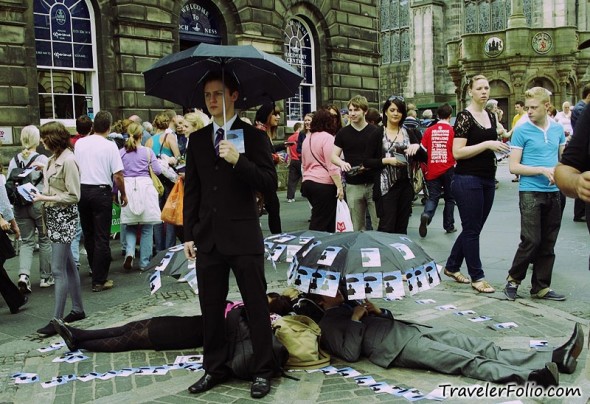 The passive kind where you need to go near them to pick the flyer and find out more about the shows.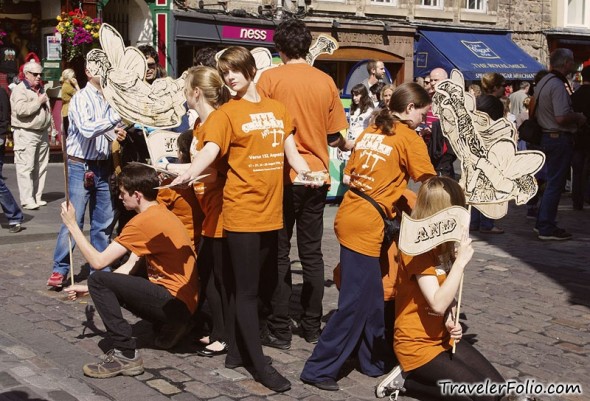 The Fringe serves as great platform for anyone to present their talents and get noticed.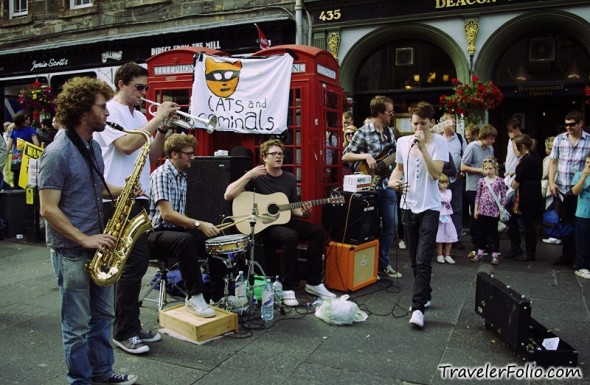 The Royal Mile that leads to the Edinburgh Castle where the renowned Military Tattoo takes place in front of the Castle in August every year.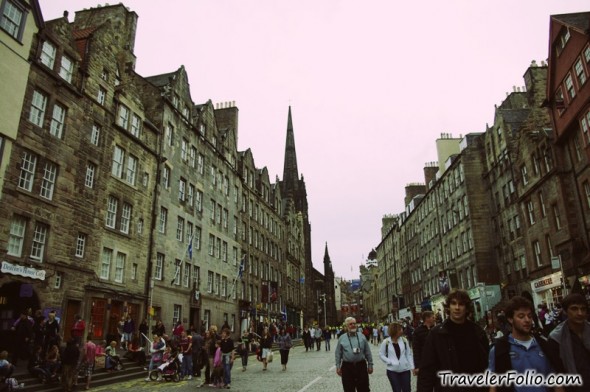 The controversy. Don't frown yet, the other side of the board reads "I LOVE ENGLAND"!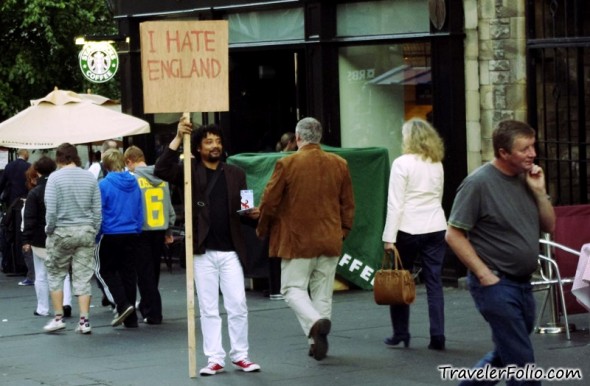 Police officers are around to upkeep law and order.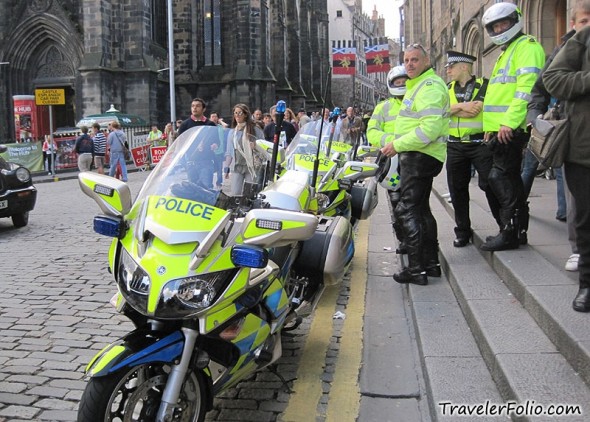 The Royal Mile.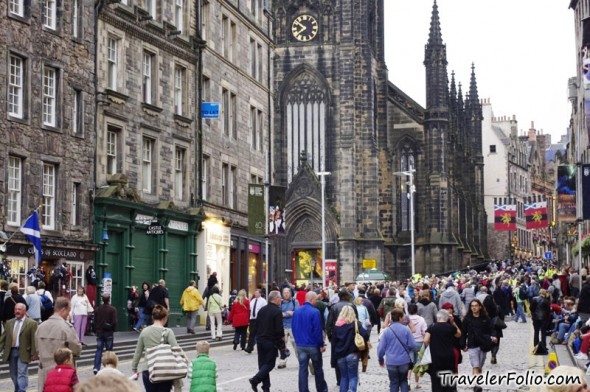 He was promoting a restaurant around the corner to potential diners.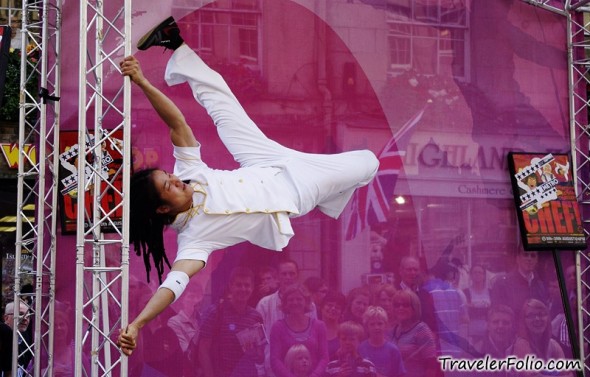 Don't you think the kungfu master look like the Taiwanese comedian "九孔"?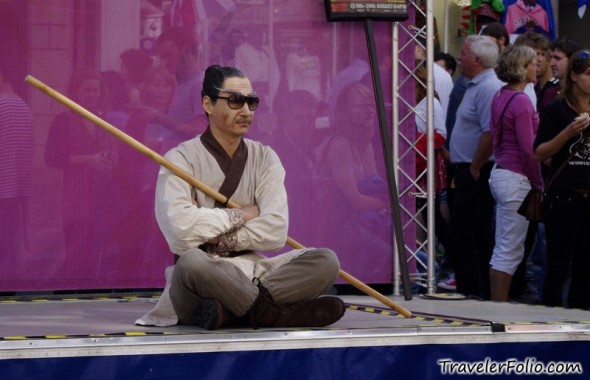 The Fringe Festival of Edinburgh 2010.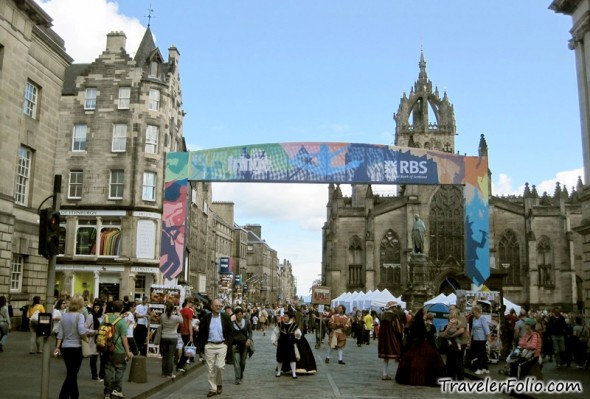 It's Shakespearean, I guess.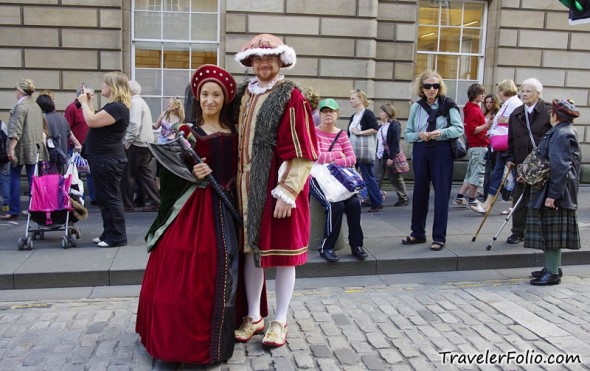 They were really up to bouncing sphere…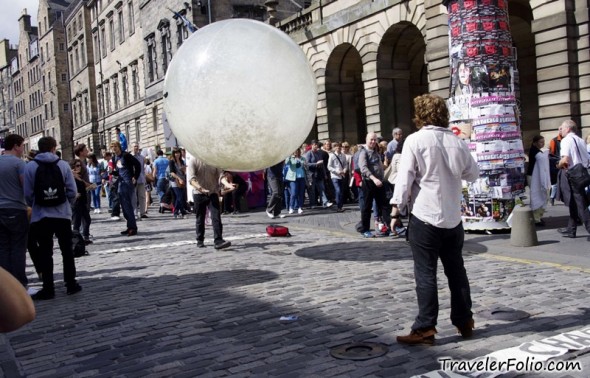 Hordes of tourists, photographers and performers all over Royal Mile during the Fringe Festival.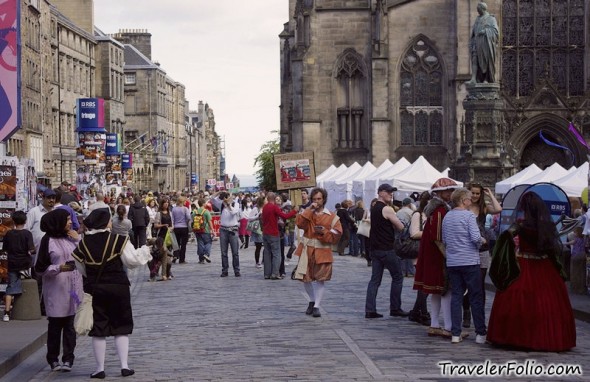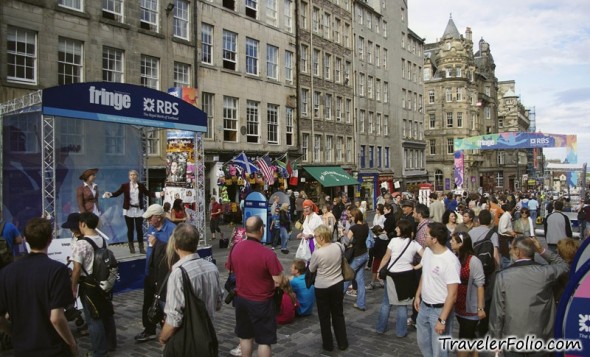 In 2011, Edinburgh Festival Fringe will take place between 5 and 29 August.
Next, more photos from Edinburgh, the world's festival city.
Read all posts under UK Topdeck trip