After about 13 hours of direct flight from Singapore, we finally touched down at Charles de Gaulle Airport. We were a bit disorientated at first, and there were so many people at the airport. We went through the immigration custom very smoothly without any problem linked to the SARS issue from our country. However, we were quite worried as our passports were not stamped at the custom. We clarified this at the information counter and were relieved that it was not mandatory for that.
Paris is beautiful beyond words, with nice alleyways between the fine, elegant old buildings. Our backpacks were very heavy. We headed directly to AIJ, an international hostel providing bare-bones accommodation; but most importantly, it is located in the city centre and walking distance to Bastille district and Ledru Rollin Metro Station.
We checked in at AIJ Hostel around 10am but it was still early to get our room. We left our backpacks in a storage room with other people's backpacks. Rather concerned with the safety of our belongings, we used a chain to secure our backpacks together and padlocked the chain.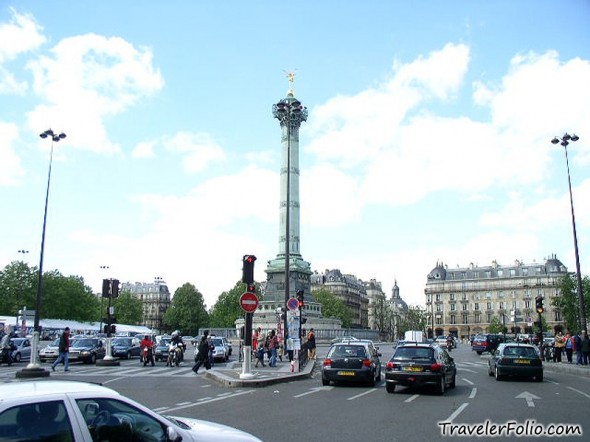 We walked to Bastille. It was like a marketplace with many people.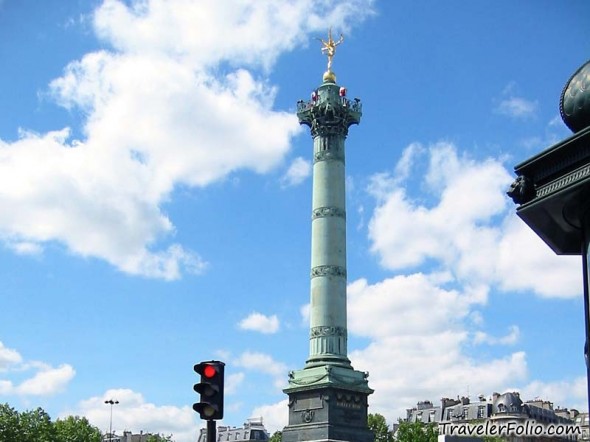 We visited the Carnavalet museum (Musée Carnavalet in French) in the Marais district, free admission. This museum is devoted to the history of Paris from its origins to recent times. The architecture of the building is in renaissance style. It has many reconstituted palace rooms and a collection of paintings.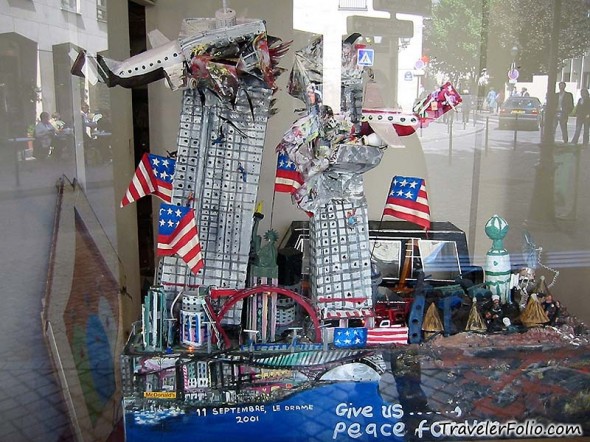 Saw this artefact depicting the two planes that crashed into the World Trade Center.
Lunch time. We walked to a peaceful and refreshing garden in The Place des Vosges that lies at the heart of Marais district. There were many people lying on the soft short grass; some were reading and some were just relaxing under the blue sky. We bought some kebab sandwiches from a nearby Turkish stall and had picnic at the garden. We were rather prudent in spending Euro dollars (in 2003, it was S$1.98 = 1 euro) so we tried to share food and buy out meals.