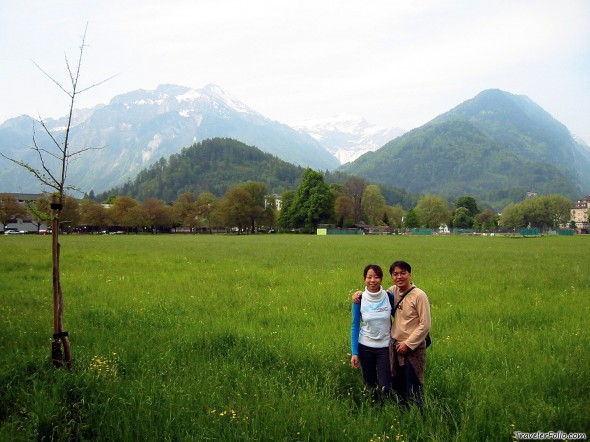 We took a train to Interlaken where we were be staying for the next three days. Interlaken is located between two beautiful lakes – Lake Brienz and Lake Thun.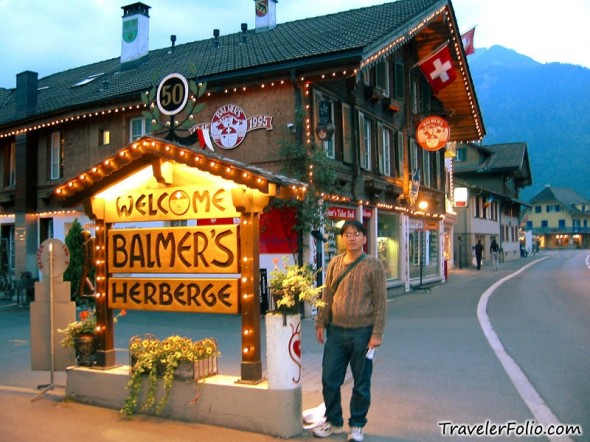 Our hostel – Balmer's Herberge was actually a 15-min walk from the train station to the hostel, but we could not find our way there. Fortunately, a helpful old man voluntarily showed us the way.
This was a more expensive hostel stay for us in Europe, twice as much as we paid for the Paris hostel stay in AIJ; but, with a better quality. The beds were comfy and three of us occupied the whole room. Balmer's was like a summer camp. There were a lot of Koreans staying in the hostel too. A friendly Korean lady knocked at our door and passed me a plate of dried Korean food. She spoke Korean to me, and I guessed she thought we were Koreans too. My friend missed rice so much that he mixed around with them and was really given rice treat!
He was just too happy to react…
We rested for the day at Balmer's.