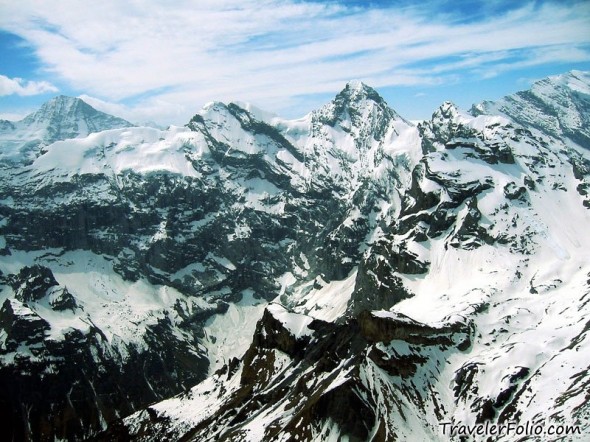 We set out for our first mountain trip at the famous "007 James Bond Mountain" – Mt. Schilthorn in the Jungfrau Region. The Jungfrau-Aletsch-Bietschhorn region is listed in UNESCO World Heritage.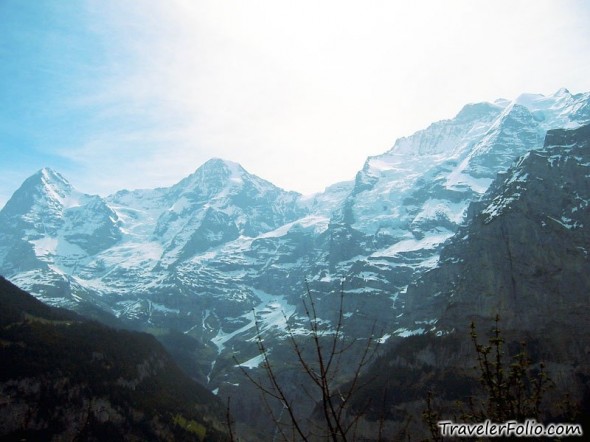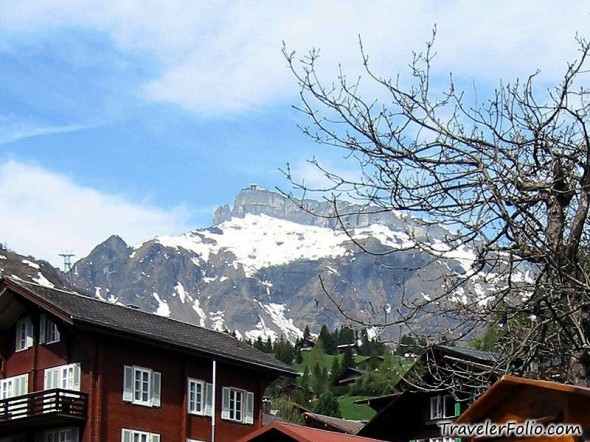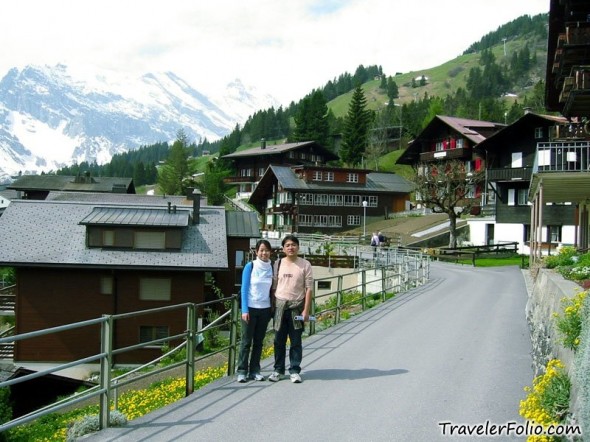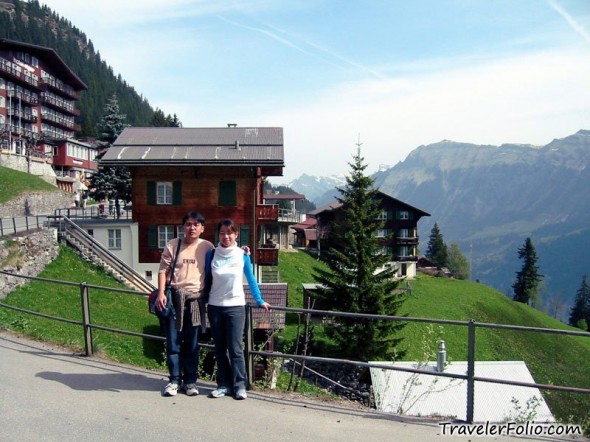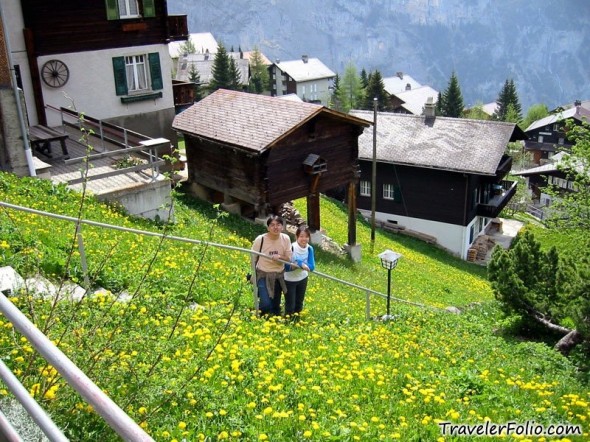 We took a cable car from Gimmelwald to Mürren, a beautiful, idyllic and traffic-free mountain village, nestled amidst the enchanting mountain scenery. We hardly saw any villagers there, or perhaps it was spring, not for winter sports and thus, lesser tourists. We strolled to the next cable car station to bring us up to our destination.

Mt. Schilthorn soars to 3000m high and is the Bernese Oberlands highest altitude skiing area. The steep snowy slopes provided the perfect location for thrilling action scenes in the James Bond film "On Her Majesty's Secret Service".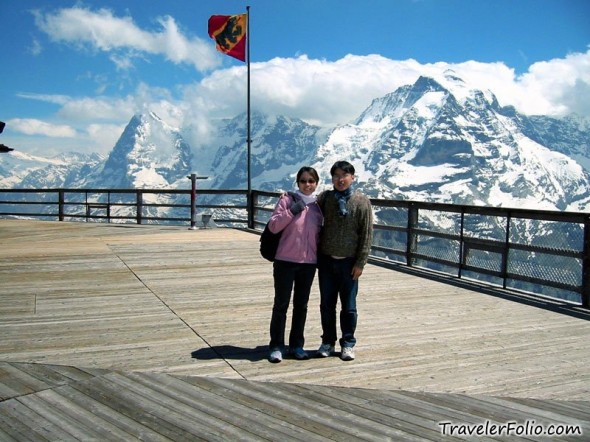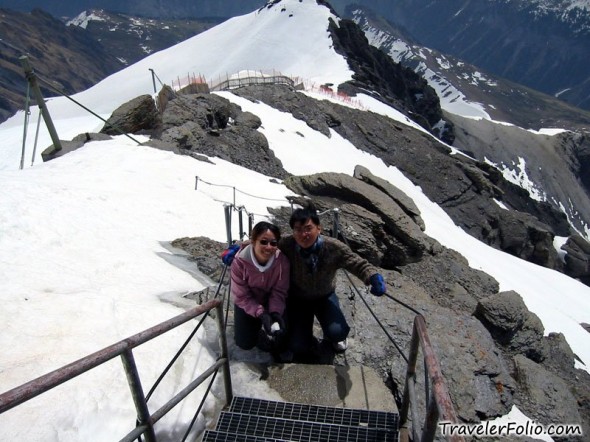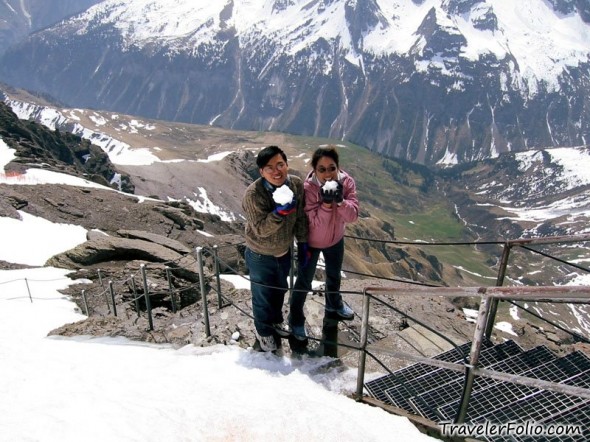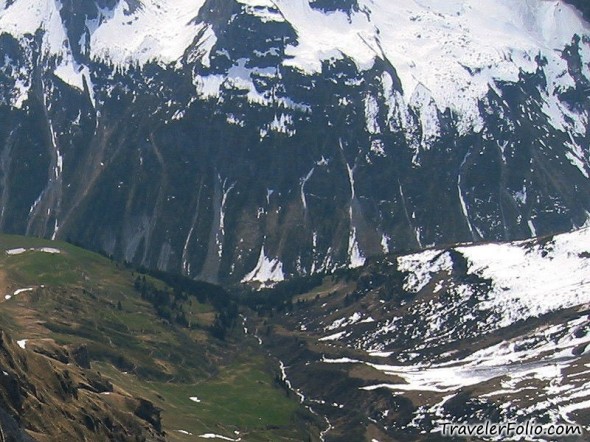 We were actually quite disappointed as we were within an enclosed area away from the snow and the enclosure was just a small area around the revolving restaurant. Rules are meant to break! We playfully crossed over the railings but realized the danger as the steps were slippery and the slope was steep.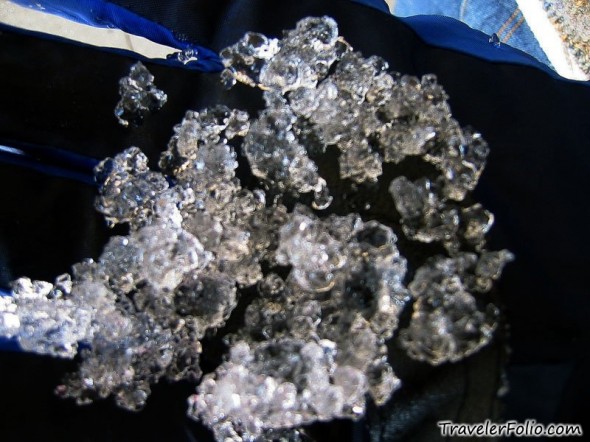 It was the first time we saw snow, but the snow was the rough type, not so nice.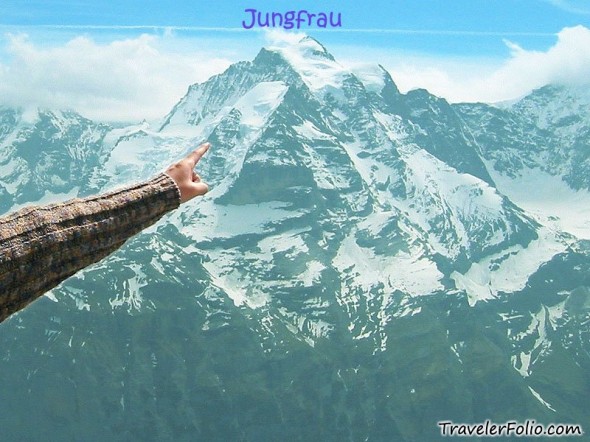 Though no snow-playing activity for us, the panoramic alpine views is superb! We could see Jungfrau and other mountains like Mönch and Eiger in the Swiss Alps. We were soaking up the breathtaking mountain sceneries, while withstanding the icy mountain winds blowing to us from all directions!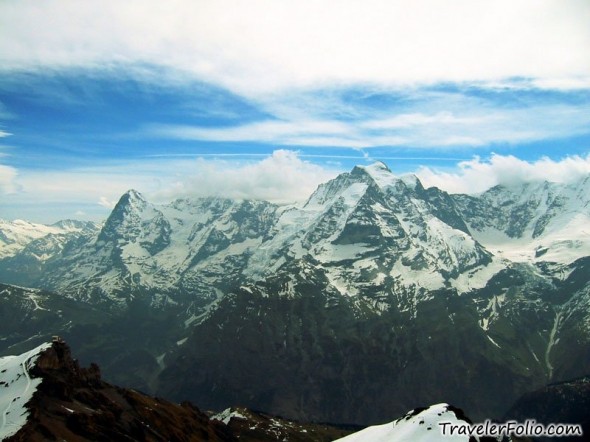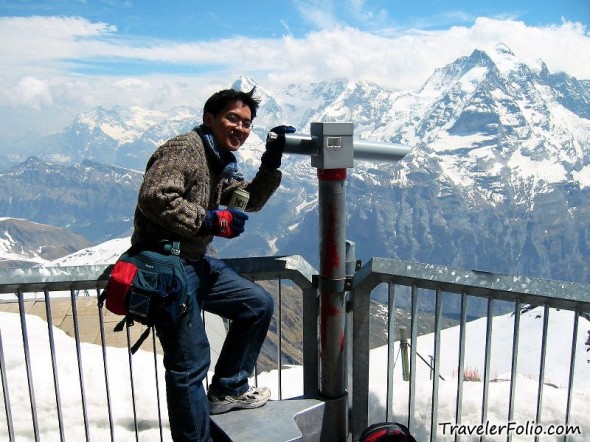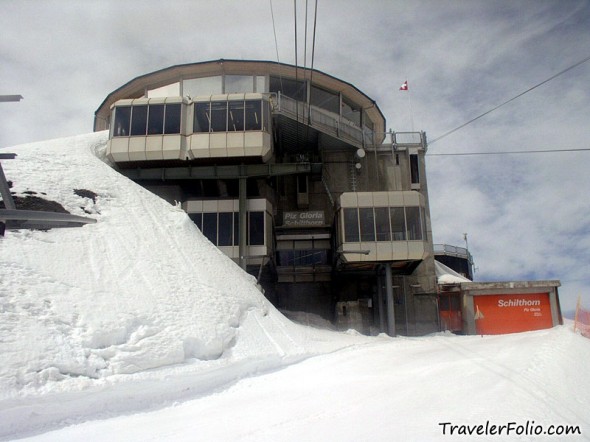 At Touristorama, we watched the trailers of the James Bond Film "On Her Majesty's Secret Service" shot at Mt. Schilthorn, starring George Lazenby as James Bond.