After a 7-month travel hiatus, we needed an overseas trip with the family and shortlisted a few destinations. I was looking for a child-friendly holiday and we decided on Perth, Western Australia as it only takes 5-hour flight and we are both in the same time zone, so it's easy on our toddler. When autumn is here, spring has sprung Down Under. September is the beginning of spring when there is little rainfall, "air-con weather" and wildflowers blooming everywhere, so we went there last month.
Beautiful weather at the Busselton Jetty, the longest wooden jetty in the world.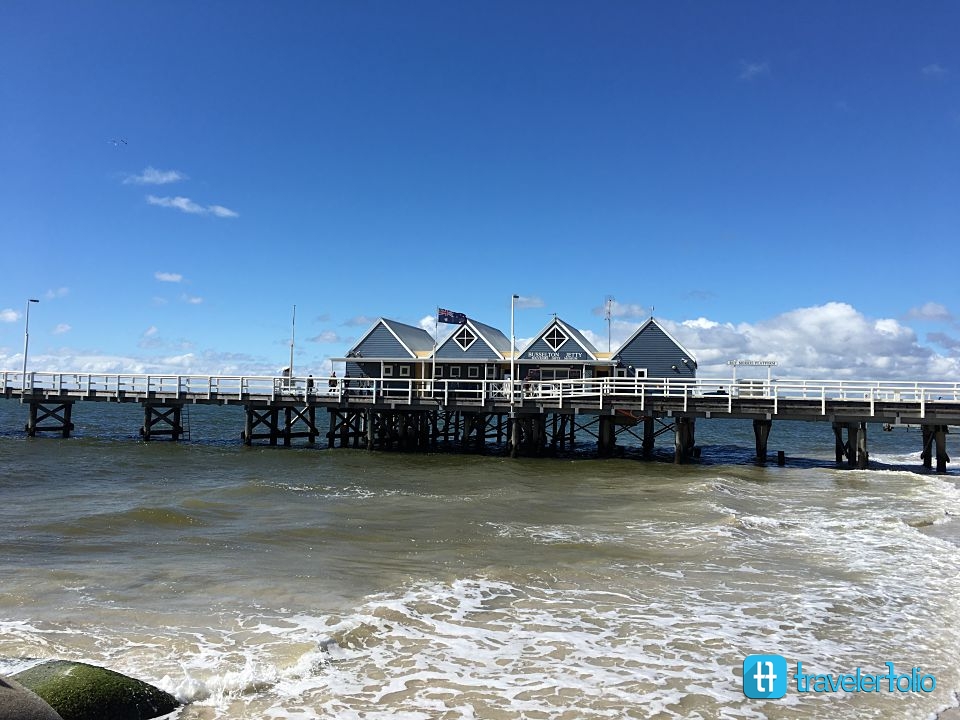 We like the freedom and convenience of self-drive tour to do away with the worries of figuring out public transportations when travelling with family and lot "barang-barang" to lug, i.e., baggage, stroller, baby food and necessities. It gives us better control of when and where to stop, in case our little girl becomes fussy.
With well-signed roads in English, relatively low traffic, especially in the countryside, and picturesque routes connecting iconic attractions, it's enjoyable to zip around Perth and explore other parts of Western Australia.
It's recommended to pre-book the car rental early to get a good deal and secure the type of car you want, especially during weekends and holidays. We usually use Hertz when in Australia as it has a large network of car rental locations and the flexibility to pick up a car from one location and return it at another. Plus, it offers a variety of vehicle models and they are pretty new – one year old on the average, with low mileage it translates to reliability. Who wants the car to malfunction in the middle of a holiday…
[The Pinnacles Desert]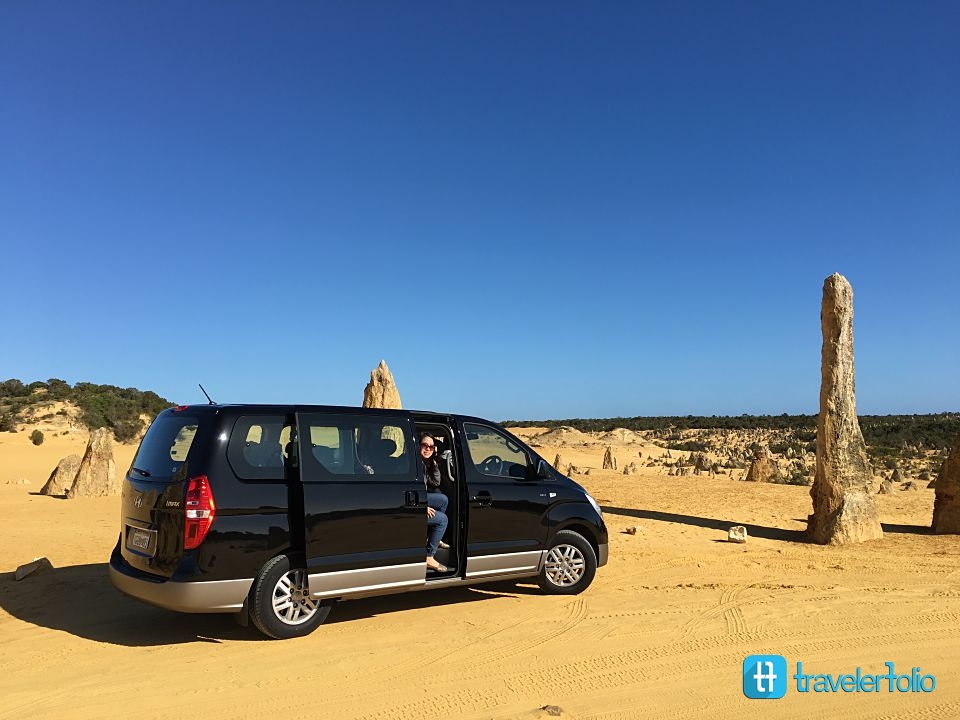 For your info, now it's free to enroll online as a Hertz Gold Plus Rewards member to enjoy members' only discounts. Book in advance at hertz.com.sg or hertz.com/app and get instant confirmation. There's no cancellation charge – pay only at the counter pickup.
We had four adults and a young one so it's ideal to rent a family car for the 6-day trip. Hertz offers the Family Collection at all major airports and cities in Australia. The Family Collection features 8-seater with ample room suitable for families with kids, sporting enthusiasts and anyone who doesn't travel lightly.
[Perth Airport]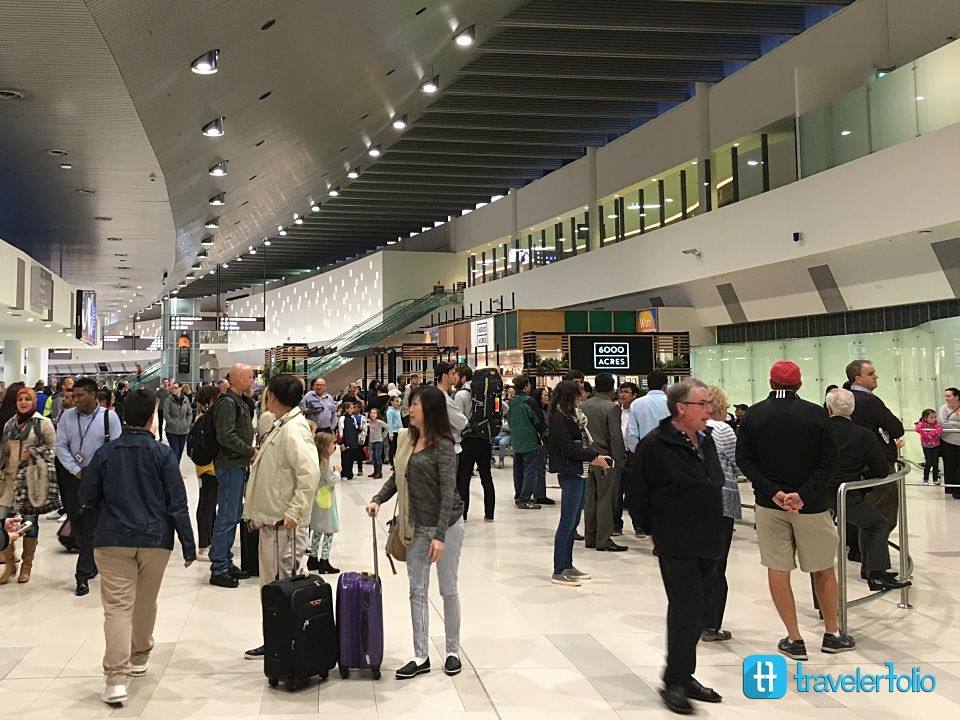 We chose to pick up/drop off the rental car at Perth Airport. It was around 6ish in the evening when we arrived. Located at the arrival hall, it's easy to find Hertz car rental counter.
Over the counter, service was prompt and friendly. We just had to present both the driver's and additional driver's license and a credit card. The staff handed over the package including the car key, a map, GPS navigation system and Hertz mobile Wi-Fi with 500mb of daily allowance that allows up to five Wi-Fi enabled devices to connect simultaneously. The child safety seat was already installed in the car by the staff before we came.
It's just a short walk from the arrival hall to Hertz car park where we collected our car – Hyundai iMax, the comfortably spacious and reliable family car that gave us a smooth and safe ride in Australia. Besides having the maximum insurance coverage for our car rental, Hertz also provides 24-hour roadside assistance, just in case.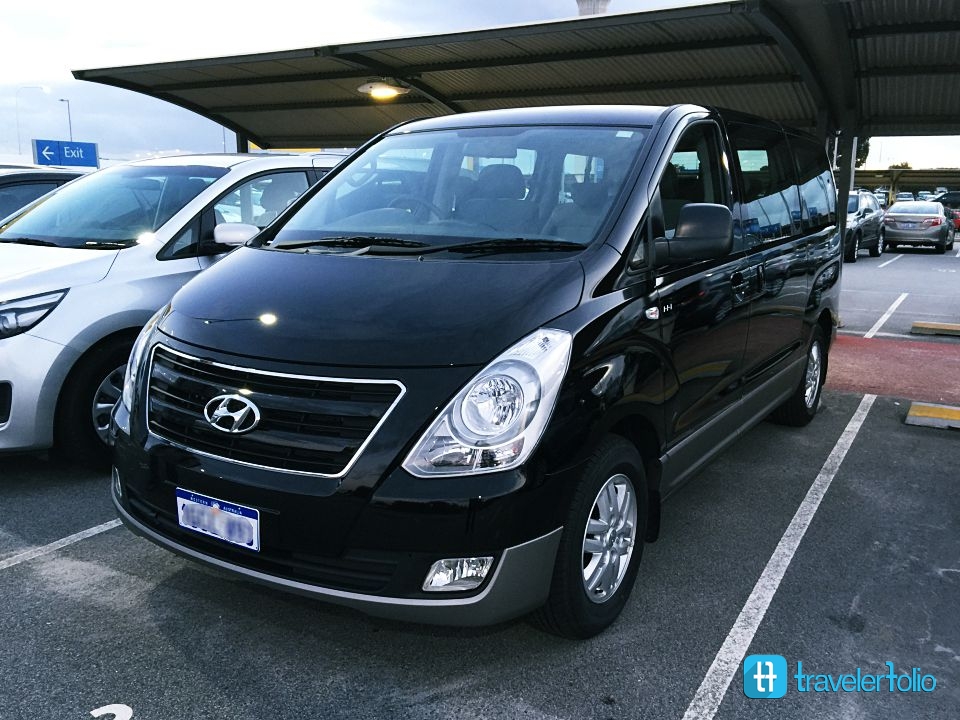 After setting the GPS with the location of Sage Hotel West Perth, we were all excited and ready to start the first day of self-driving holiday! With the help of the GPS navigation, it was a breeze to find the way to our hotel at night.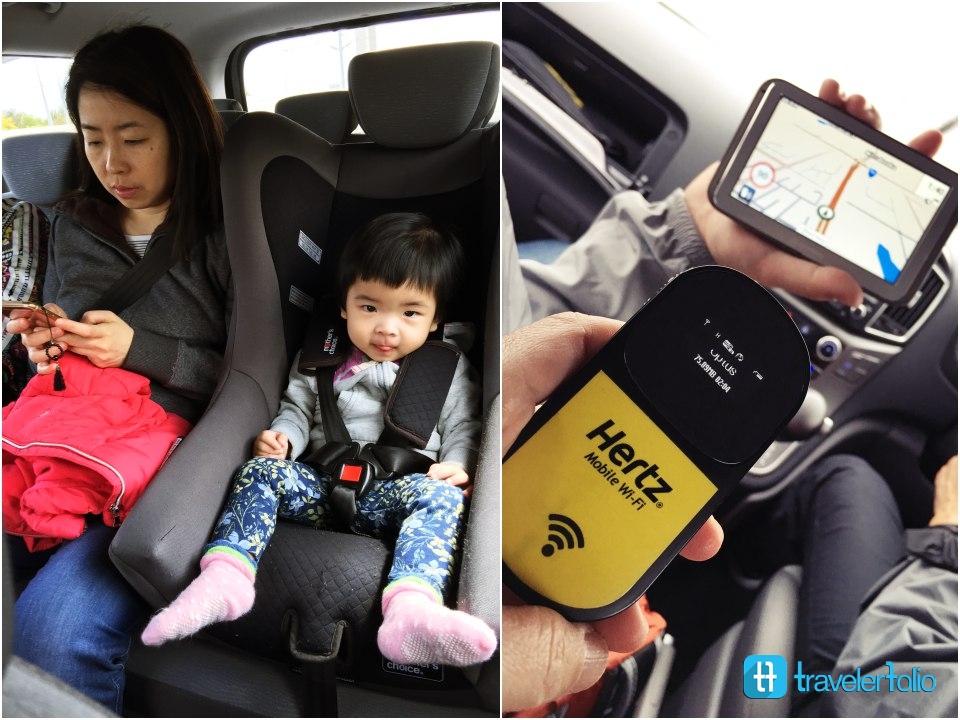 On the way to our hotel which is located in West Perth, the inner suburb of Perth city.
Up next, more photos on Fremantle, Mandurah, Busselton and the South West as we continued our self-drive journey through Western Australia.