Time for a walk at Penang Botanical Gardens to burn off some calories after gobbling all the lip-smacking Penang food. The open hours are from 5am to 9pm. Waking up that early for exercise is definitely not my style.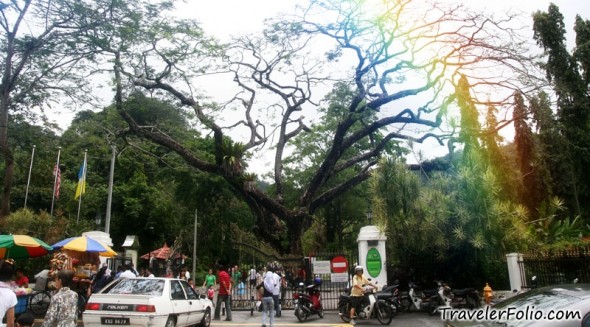 Spotted George at the park. He seemed curious, as usual.

Warning: Adult Content. Er hem… Let's leave George alone now.

This botanic garden is really big! It's like a forest waiting for us to explore.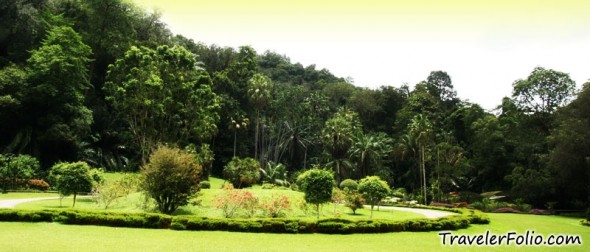 Mind you, the monkeys in this garden are aggressive creatures! When we were walking under a cage-like pathway, a ferocious monkey climbed above us and shook the fence, shrieking at us! Luckily it didn't advance further.
Some monkeys have got style too. Well well, aren't we talking about Botanic Gardens now?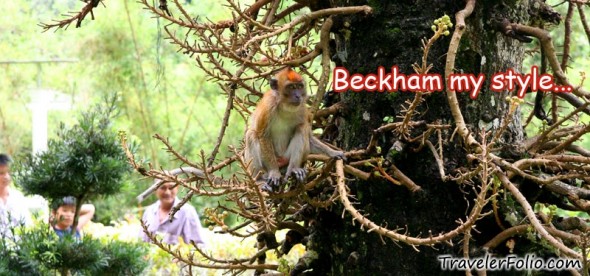 Here you go, some beautiful flowers blooming in the garden.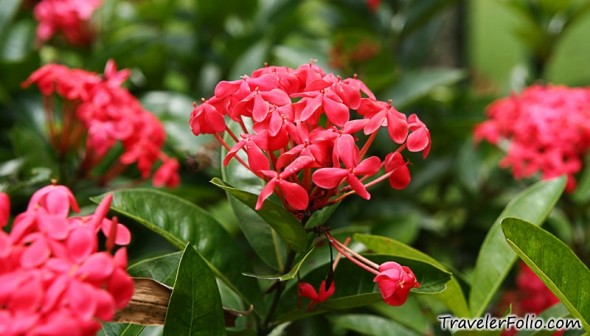 What to see and do in Penang Botanic Gardens? This is the official site about Scenes & Activities in the Gardens.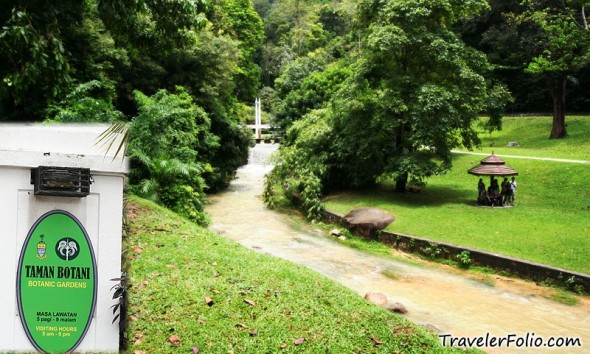 During the week in Penang, the weather was stormy. Look at the overcast sky. Heavy rainclouds loomed over Penang since our second-day stay. Time to go before we had to take shelter together with the monkeys.. *Scream!!*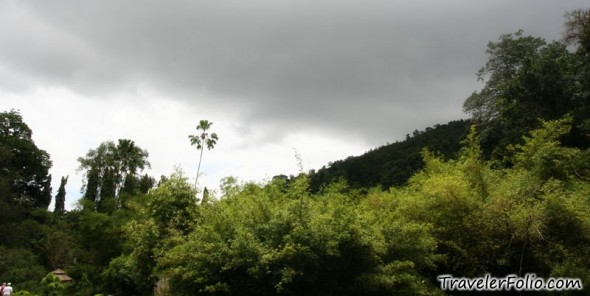 The ice-cream seller at the entrance of the Botanic Gardens can speak Mandarin.
Read Penang Bridge | Penang Food at Bukit Jambul | Kimberley Street Hawker Food