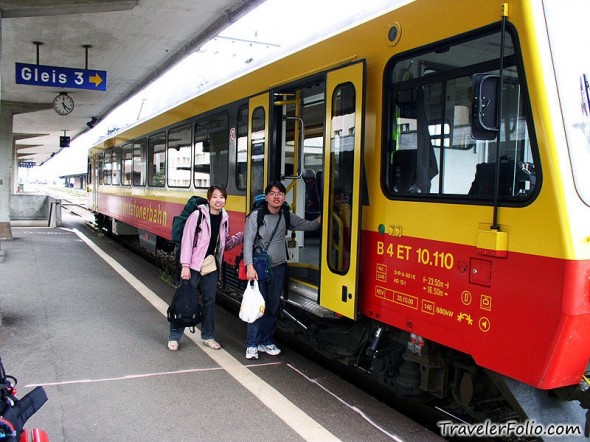 Around 6pm, we finally reached Feldkirch at the Austria border, after crossing Liechtenstein – the smallest German speaking country in the world.
We had planned to stay a night at Feldkirch to save a day of our Eurail Pass, since it was already late evening when we arrived Austria, and headed to Innsbruck the next morning. We would stay at Jugend Herberge hostel, but had no idea how to go there. It was getting dark. We walked and walked, with our heavy backpacks and empty stomachs, and we had walked more than 1km before we finally found the hostel. (Think if you ask me to do such "risky" thing again in a foreign land, I don't think I have the guts now.)
The hostel was actually a very old cottage, more than 700 years old! The hostelkeeper reminded us that since it was an old cottage, we need to take care of it too! The rate was very cheap – only €14, and as the smaller rooms were occupied, the hostelkeeper was generous enough to let us stay in a big dorm for six persons!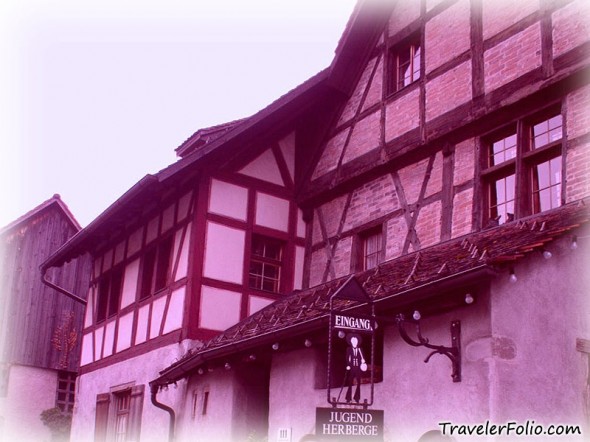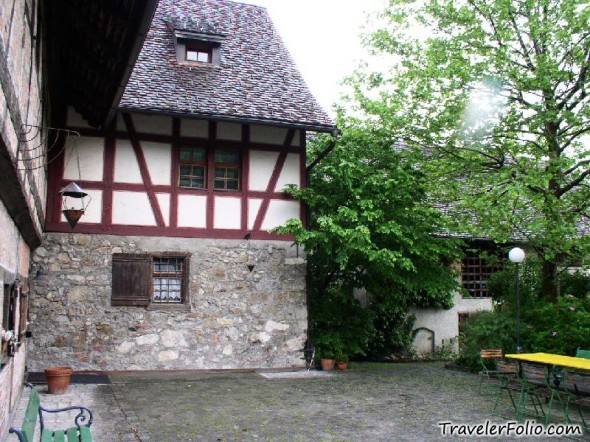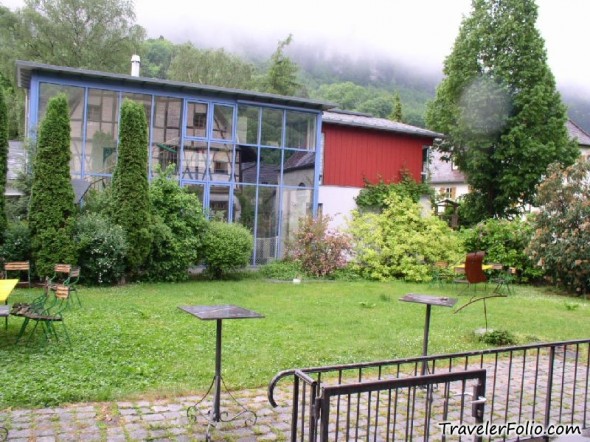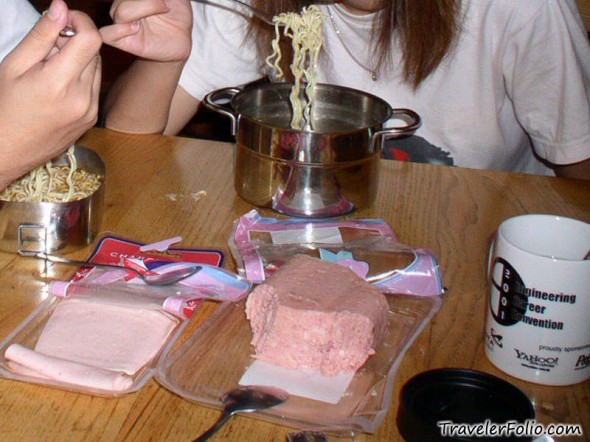 Our only containers brought for the trip. The thick piece of luncheon meat was brought from home; it's one of most delicious meat we had in Europe!! And the instant noodles tasted so good in a foreign land, yet we treat these instant noodles as MSG junk food at home!
To mention about the bathroom and toilet, they were fine in term of cleanliness, except with a touch of eeriness! The lights were timed to switch off automatically even I was still doing "small business" in the toilet. I had to call Jacky to open the toilet main door in order to turn on the lights. And for the bathroom, it was a big shower room with a few shower sprinklers and no partitions or shower curtains at all. Luckily I was the only one inside. I locked the main bathroom door and Jacky guarding outside. I felt eerie bathing in such a big bathroom too, with scary thought of shower sprinklers turning on by themselves! Eee… In fact, the whole floor where the bathroom and toilet were located was very dark, as it was all about energy conservation again.