The "charismatic" statue of Constantine near York Minster, the first Christian Emperor who proclaimed religious tolerance during Roman times.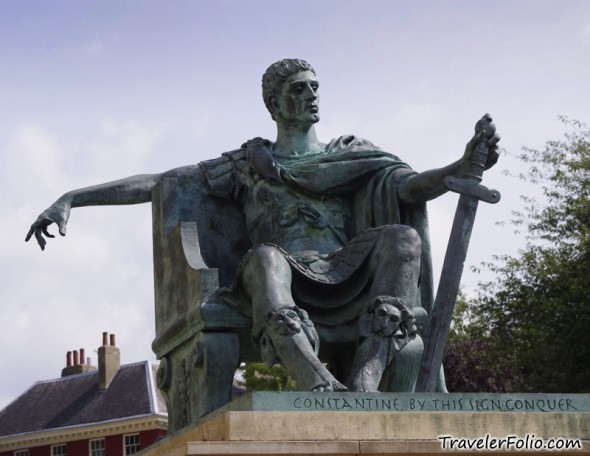 The apple tree near York Minster…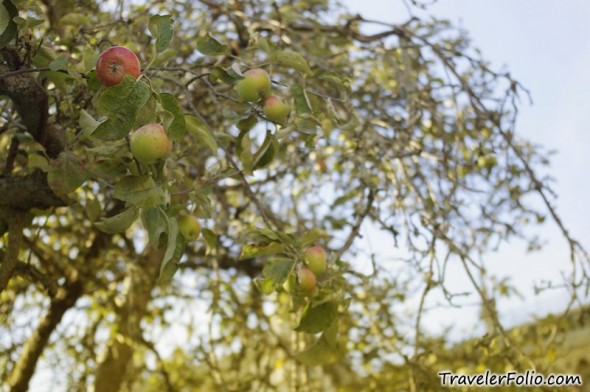 Without further digression, let's get to the "Ghost" topic! There are many ghost tours in York. The one included in our Topdeck trip is the award-winning "Ghost Hunt of York" that starts the walking trail from the Shambles at 7:30pm when the busy medieval streets become almost empty.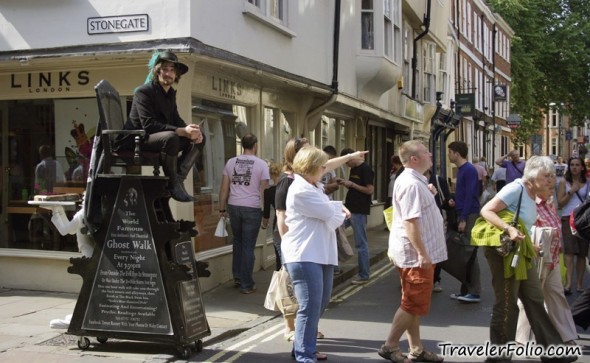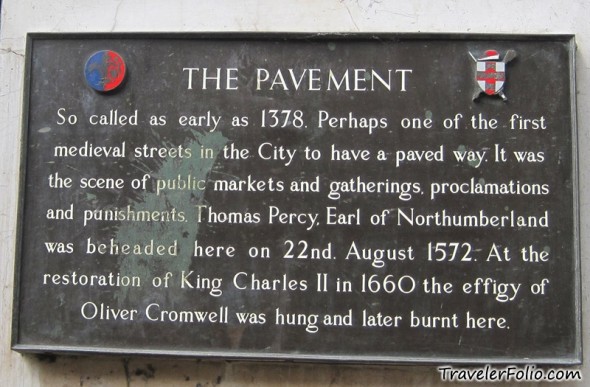 The Little Shambles used to be a meat market where butchers hung the meat out for display. The historic timber buildings are so close together that they nearly touch at the upper stories as they lean over the alley.
The ancient market street is swarmed with hordes of tourists in the day. The whole atmosphere changes and exudes a sense of old-world charm after the shops are closed and the crowds are gone.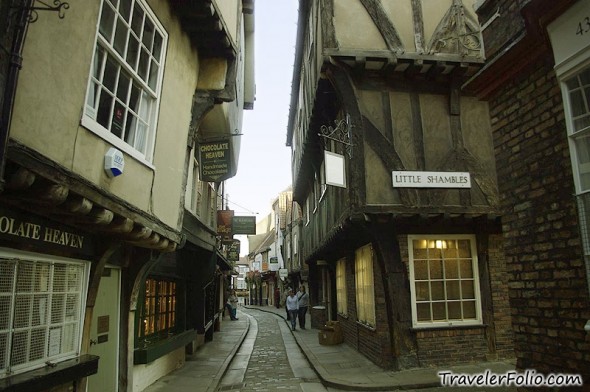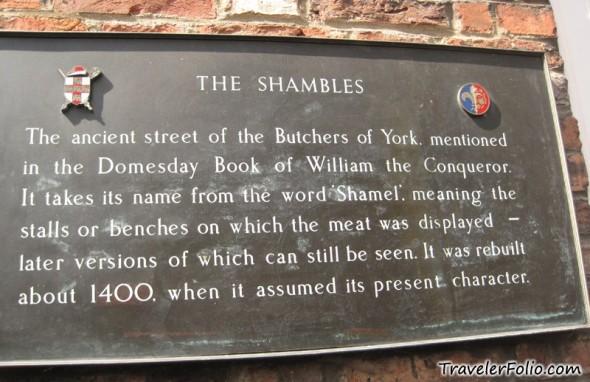 It's not the kind of ghost tour that sends shivers down your spine. A "very serious" guide donning frock coat hilariously narrated ghost stories as he led the group to the dark side of the city. Look the photos and you know he was comical!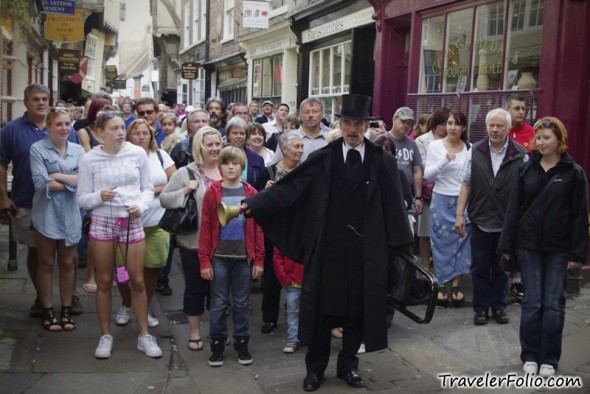 The guide 'cut' his wrist with a 'knife'.
It's not just about narrating ghost stories but funny moments of audience participation. The kids seemed to enjoy the Ghost Hunt too. Some families keep coming back for the "spooky" walk again.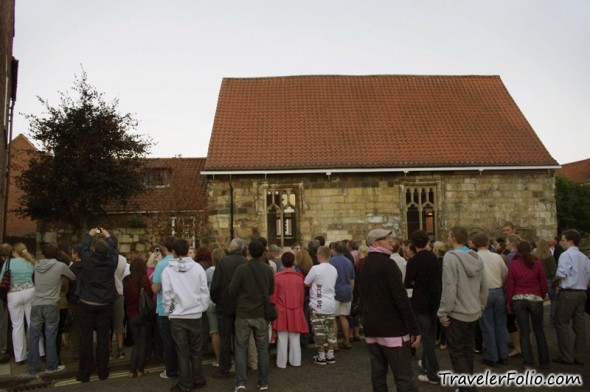 The ghostly joker beckoned us to wave at the diners in Caesars restaurant…wow what a group of friendly people! But it wasn't the end of the show yet…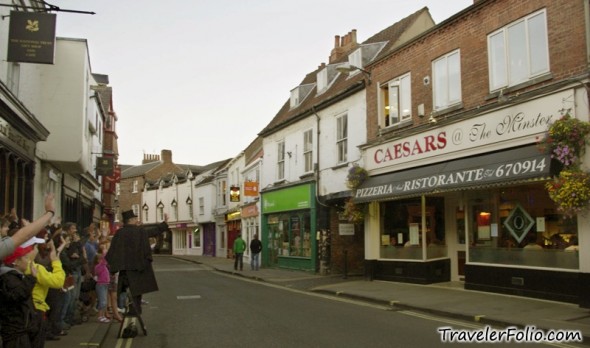 We crossed the road and stood in front of the restaurant to make funny faces at the diners who appeared to be stunned. LOL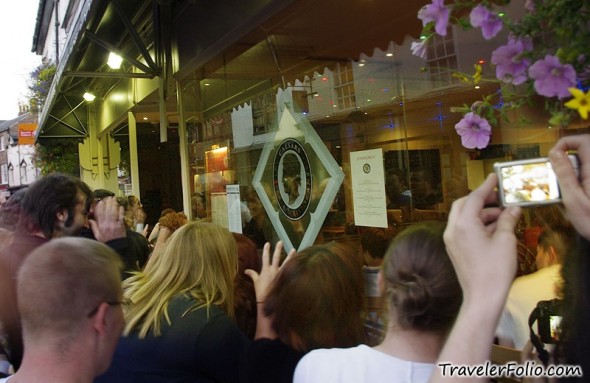 A "real" zombie distributing discount coupons from Caesar restaurant.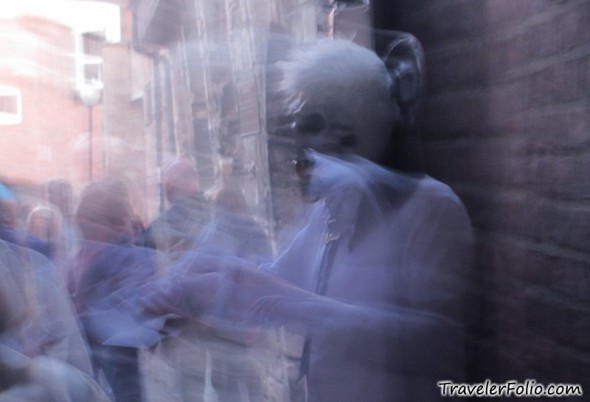 We got pretty nervous whenever he started pointing finger at the group to call out people for funny activities. Did he intentionally point at the white Pentax?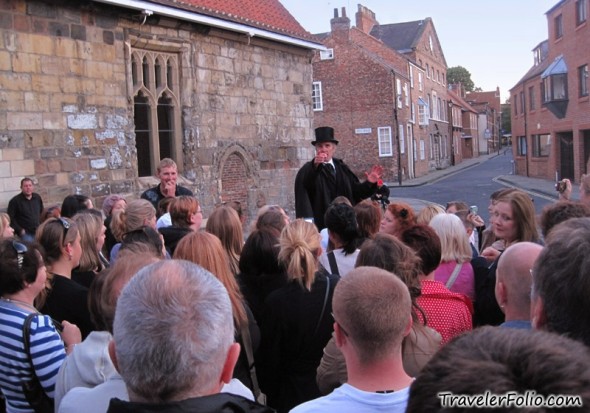 The S-P-O-O-K-Y photo of us together!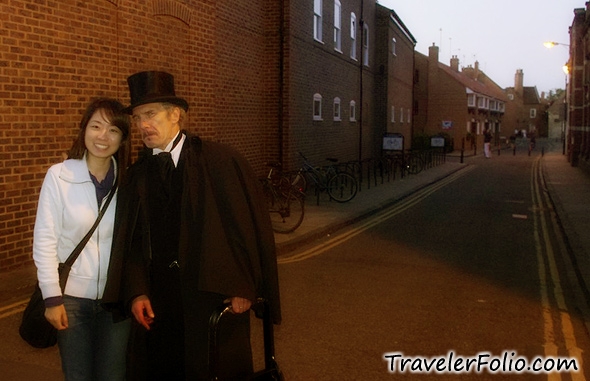 The Little Shambles at night.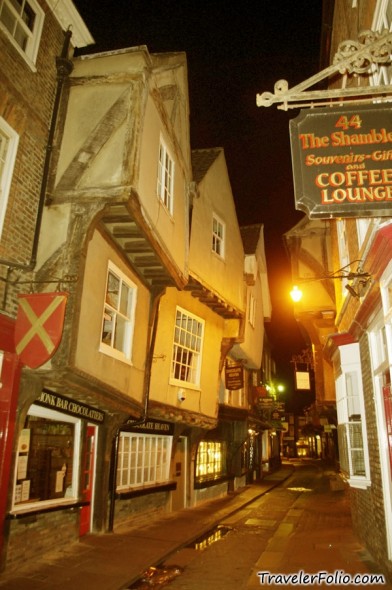 There are plenty of restaurants in the city with some that open till late night (say 9.30pm). This pizzeria ristorante serves really delicious al dente pasta and pizza at a good price. I think my bowl of pasta with many prawns only cost a few GBP; and that big piece of pizza is even cheaper. I really like the food but forgot to take down the address! Tried Google search but to no avail. Anyway, the restaurant is located at the city centre. Tel: 01904 672888

Next… we travelled to Hadrian Wall before we entered Scotland!
Read all posts under England | Photos of York