The Dead Sea is a must-visit (must float!) tourist hotspot when you are in Israel or Jordan. It has high concentration of salts – the saltiest sea in the world, rich in minerals with the famous Dead Sea mud. The Dead Sea is the lowest elevation on Earth in any land mass, that's -417 metres below sea level. We were even told that we do not need to apply any sunblock at the Dead Sea and it's perfectly safe! True? We didn't get sunburn.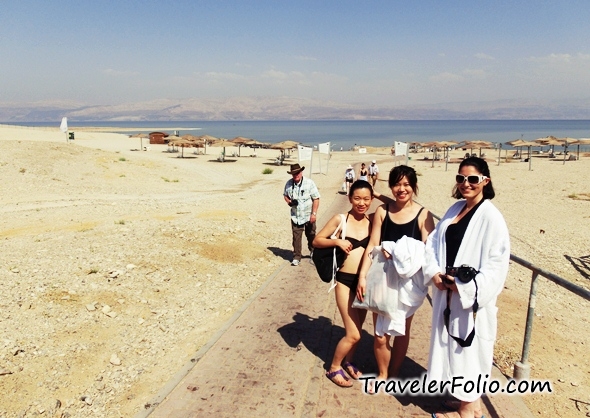 Twice to Israel, I went to the Dead Sea. It's magical! You float on it effortlessly. Just be careful not to let the salt water get into your eyes! The water is extremely salty and no living thing can live in there. If it really gets into your eyes, you need to get out from the sea immediately to clean them. I was lucky I didn't let it sting my eyes but I accidentally gulped down some Dead Sea water. Mind you, it's so damn salty and disgusting!
My first trip to the Dead Sea with Once in a lifetime 2.0 in 2011.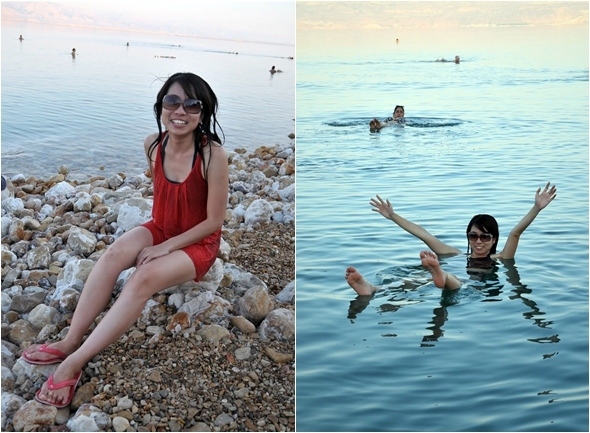 You know you can float in the Dead Sea. What if you can't swim? I have a friend who can't swim, as soon as she got into the Dead Sea, she struggled and panicked when she couldn't feel the bottom. She even pulled me into the water (Dead Sea water!) and I had to lead her back to the shore. Accidentally, she dropped her glasses, it didn't float and was gone. No one could dive in and search for it, not at the Dead Sea!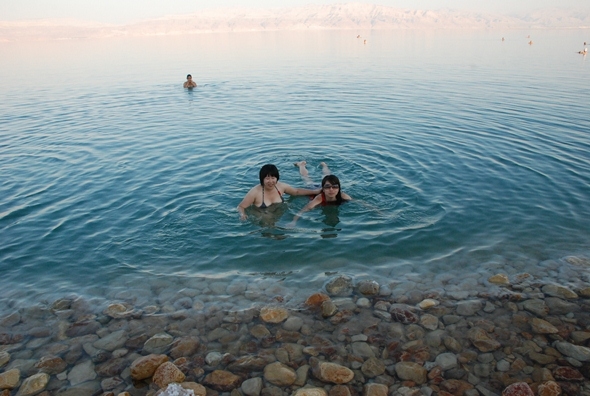 So, a very important advice to non-swimmer, stay close to where you still can see the bottom at shallow water. If you are a good swimmer, you think you can swim nearer to Jordan (from the Dead Sea on the Israeli side), be careful as there is still currents in the sea.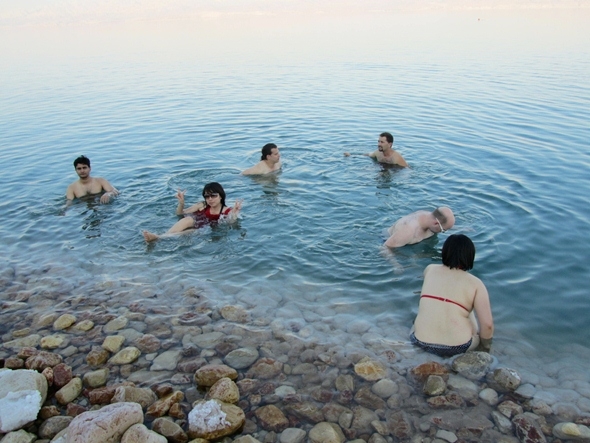 On my second visit to the Dead Sea, we went to the Mineral Beach that's -422 metres below sea level! It's a well-tended shore with facilities like shower rooms and stalls.
Unlike some other Dead Sea shores where we have to search for the mineral-rich mud, the buckets here are filled with Dead Sea mud and you can get it as much as you want, slather yourself in dark brown Dead Sea mud and 'bake' under the sun or soak in the Dead Sea.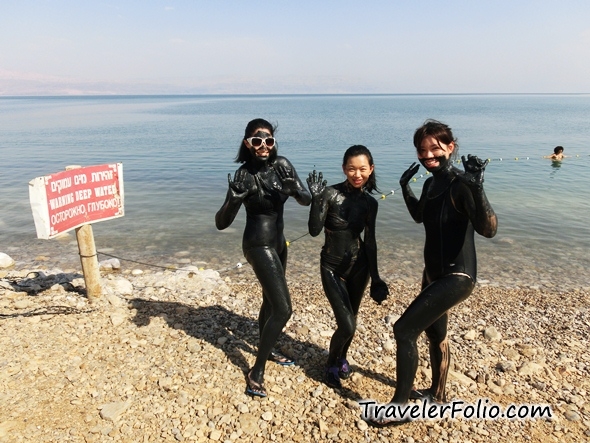 However, if you have sensitive skin, be careful. Somehow, I got small rashes around my neck after the whole session soaking in the Dead Sea with mud all over me. It was miserable and I went to see a doctor in Israel. Fortunately, the medical cost was covered by travel insurance.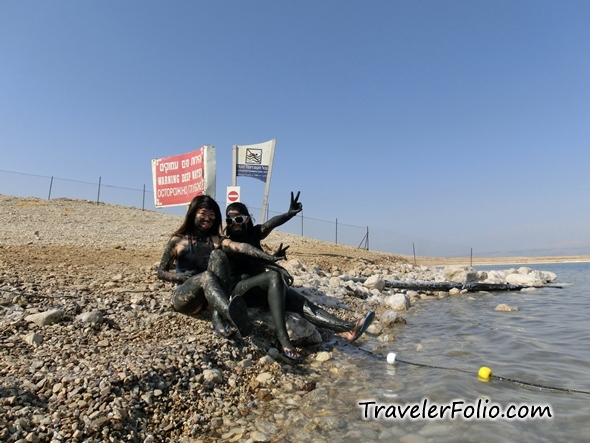 Dead Sea salt, I suppose!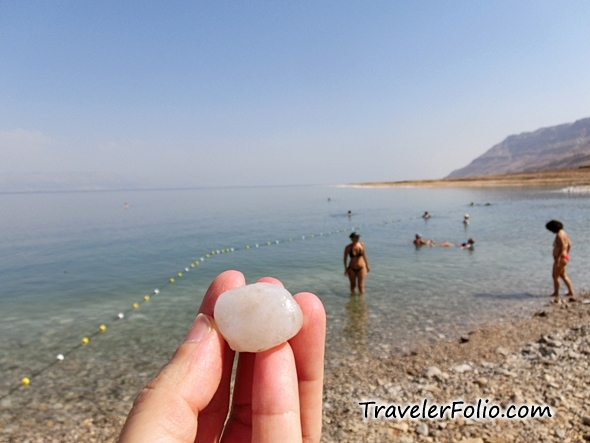 Visitors at the Dead Sea.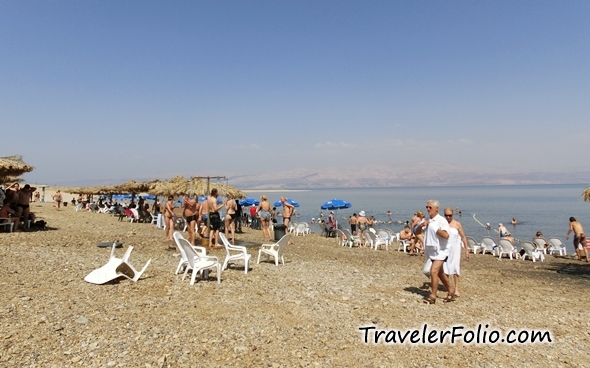 By the way, we bought some Dead Sea products from Ahava near the shores of the Dead sea!
Posing with a souvenir seller and his camel at sea level zero!