A half-hour drive from Perth city will take you to Swan Valley, Western Australia's oldest wine growing region with many award-winning, family-owned and run wineries. Crowned as the first Humane Food Region in Australia, the chefs and producers in the region are committed to produce and serve humane food – free-range chickens, eggs, pork and other wholesome products from animals being treated humanely. They also use local ingredients to minimize transportation and processing to ensure freshness and quality.
My sis, Kelly, went to Swan Valley last year and blogged about the trip on Swan Valley. She suggested to include Swan Valley into our Perth itinerary, so we spent two nights there at The Novotel Vines Resort & Country Club.
Nestled in the Swan Valley, The Vines Resort boasts 103 rooms, from Resort Style to Deluxe Spa and Executive Suites. Rated as one of Australia's best golf resorts, golf lovers will be delighted with two 18-hole championship golf courses that are open whole year round. Some of the resort facilities include outdoor swimming pool, tennis, squash, gym, restaurants, bar and spa.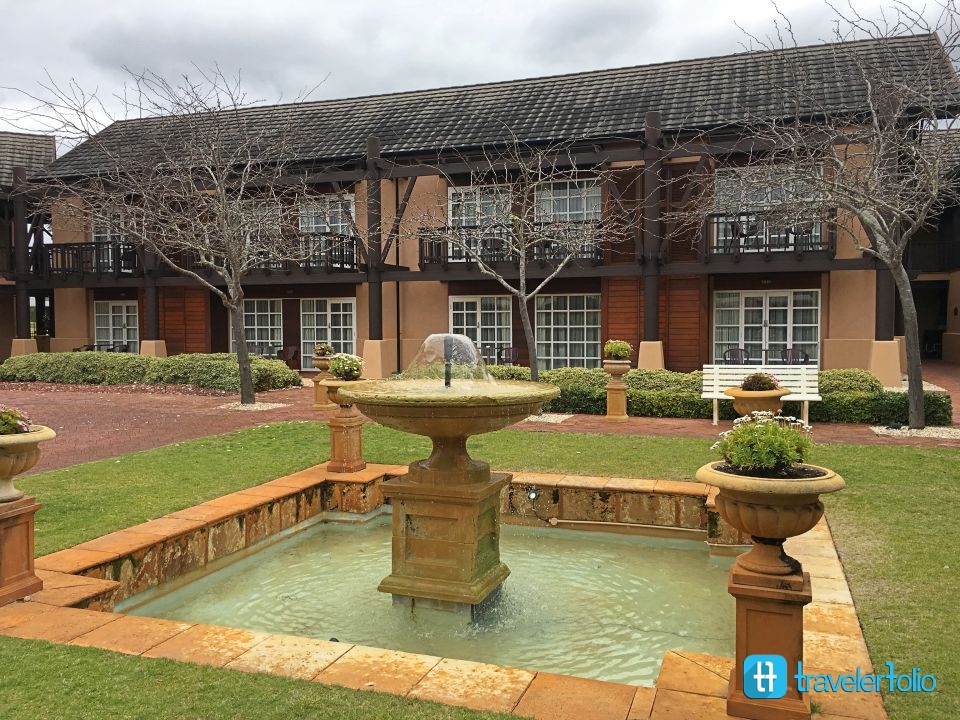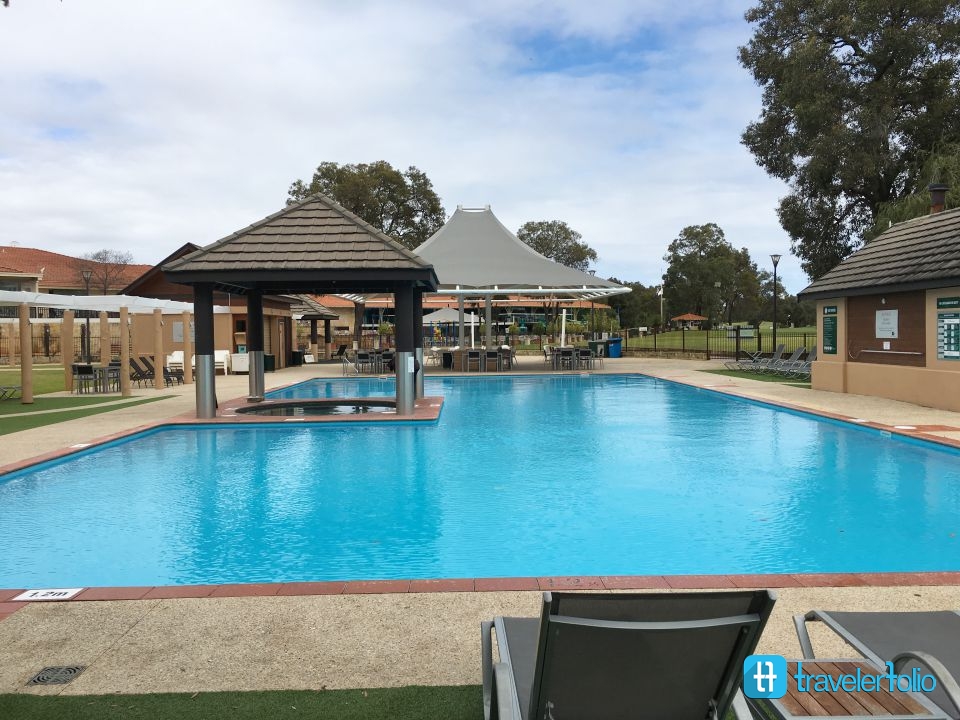 Quite an attraction in its own right, the resort has been designed to provide the relaxed country club atmosphere to unwind. Rooms are spacious, with full-length windows or balconies overlooking the open courtyards or golf course.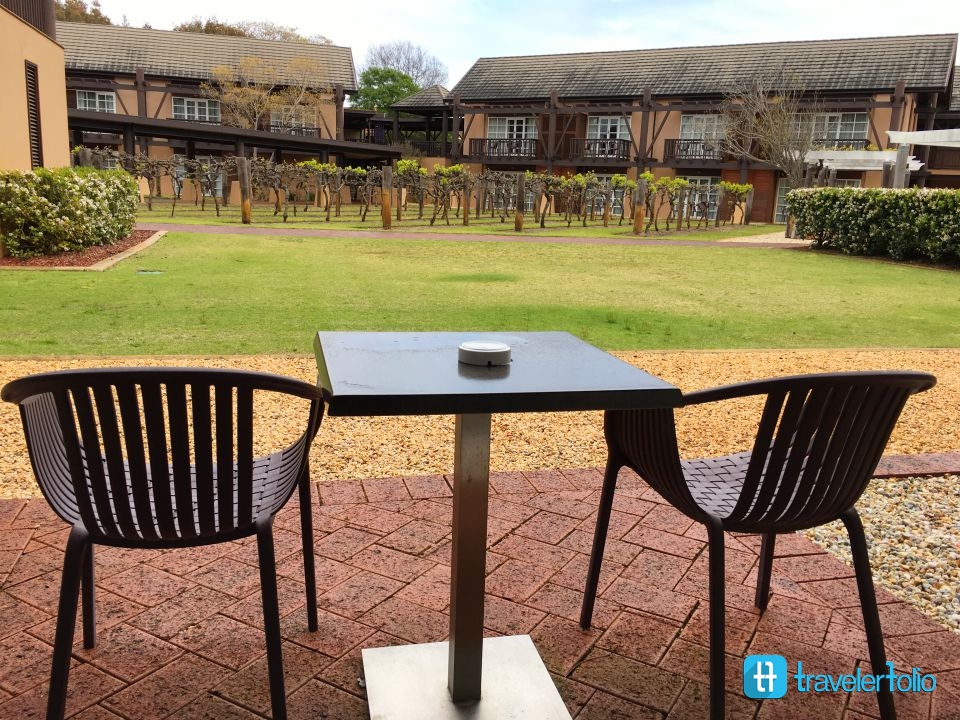 Our Resort King Room is furnished with a king bed, flat screen TV, mini bar, pod coffee machines and quality furnishings. Free WiFi is provided as well. The room has a lot of space for two and features a large walk-in bathroom. The double doors open to a seating area with a lovely view of the courtyard.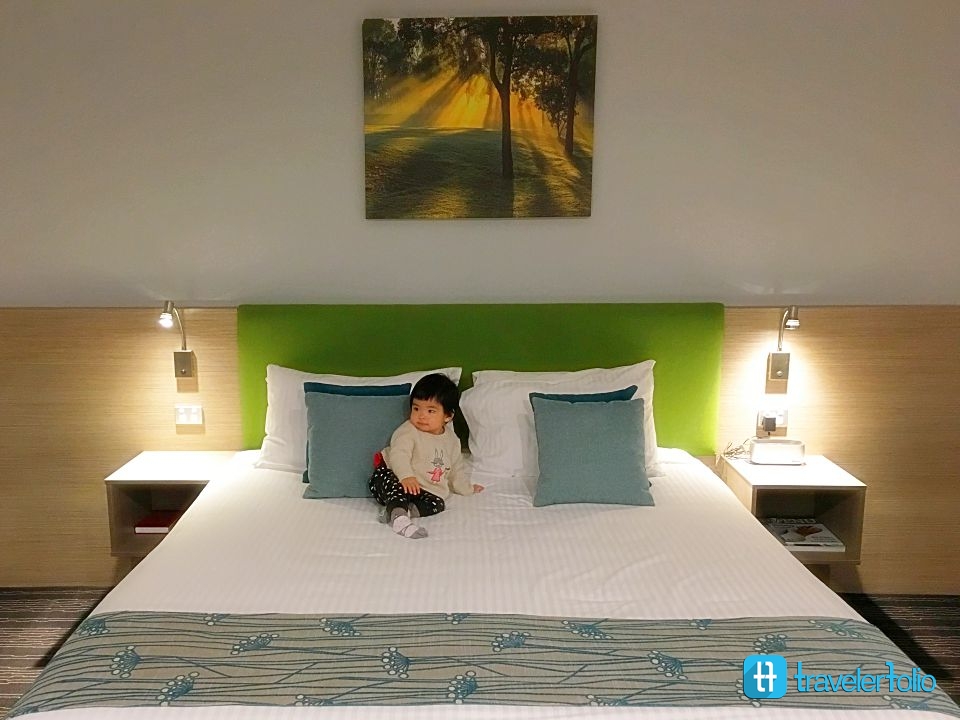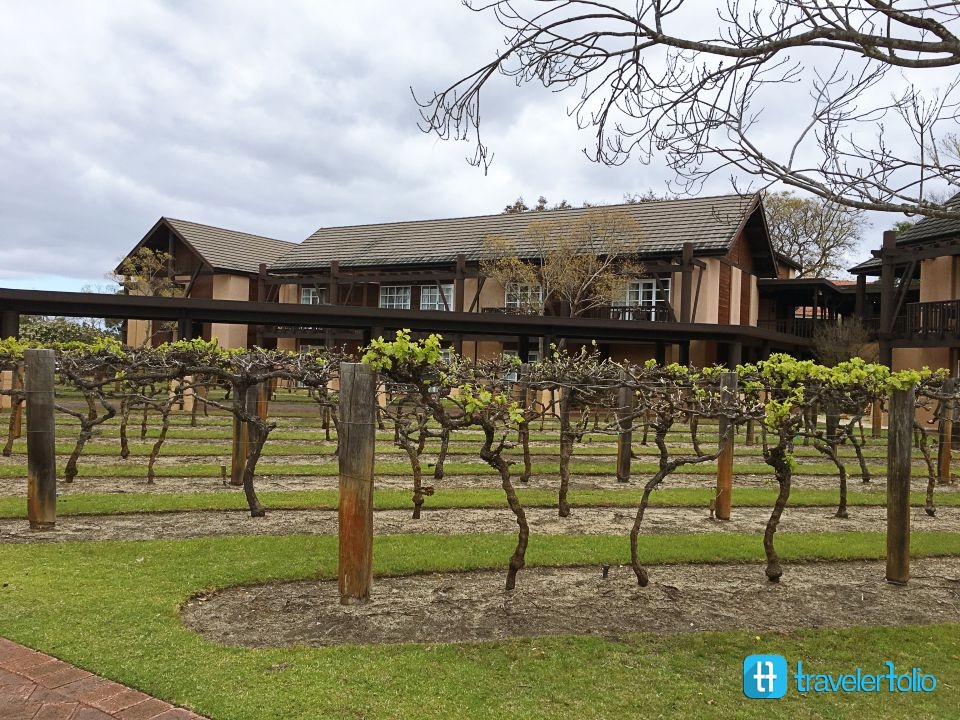 Swan Valley is a tourist haven to experience fine food and wine tastings, all in the arms of verdent lawns, acres of vines and tranquil lakes. You will find that many restaurants, cafes and wineries are all close together and it's easy to find them.
When in Australia, I always enjoy the hearty local breakfast. Swan Valley has some interesting cafes that offer mouth-watering meals. We dropped by  Taylors Art & Coffee House, a family-run café with a menu comprises of organic and free-range products. This quirky place not only offers yummy homemade dishes, it is filled with creative craft works from recycled materials.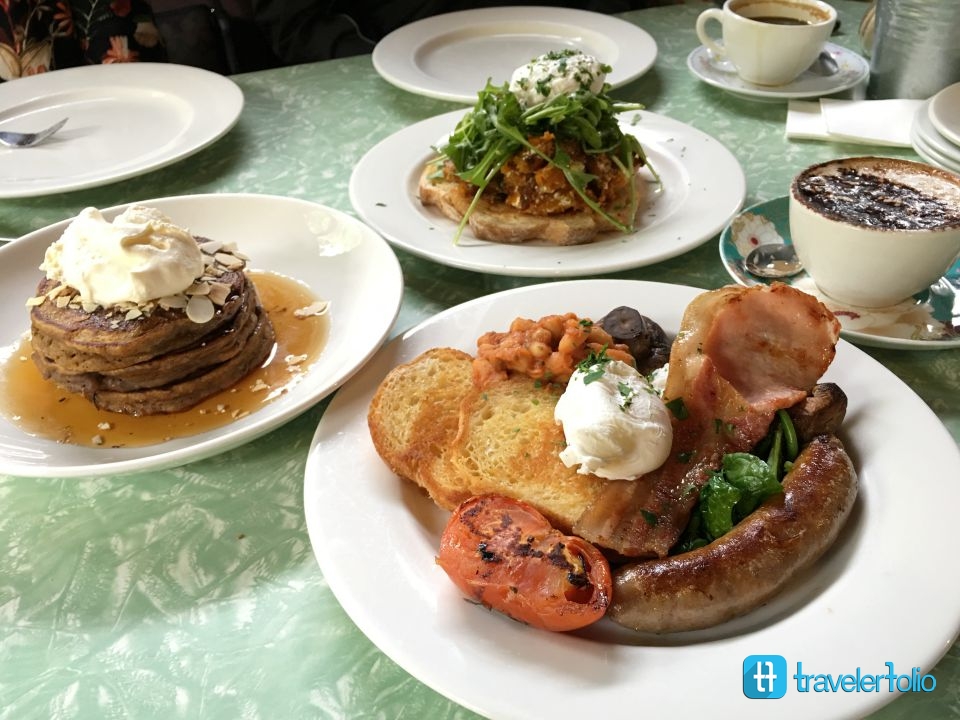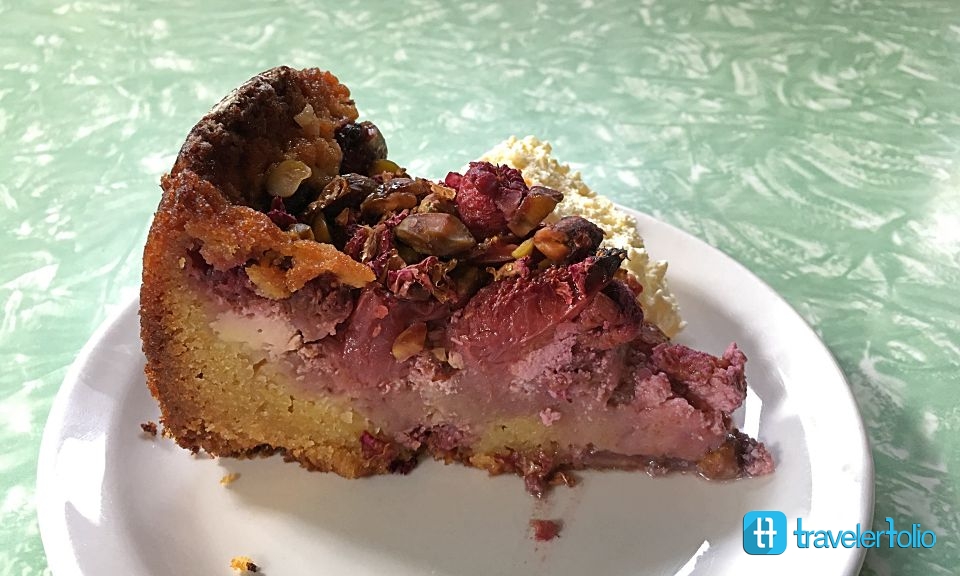 A charming spot for breakfast with a view, the Oakover Grounds overlooks a tranquil lake and surrounded by beautiful lawns. Modernly decorated, Oakover Grounds offers Fiori Coffee and Oakover wines tasting, all under one roof. Our breakfast was delish and coffee tasted great.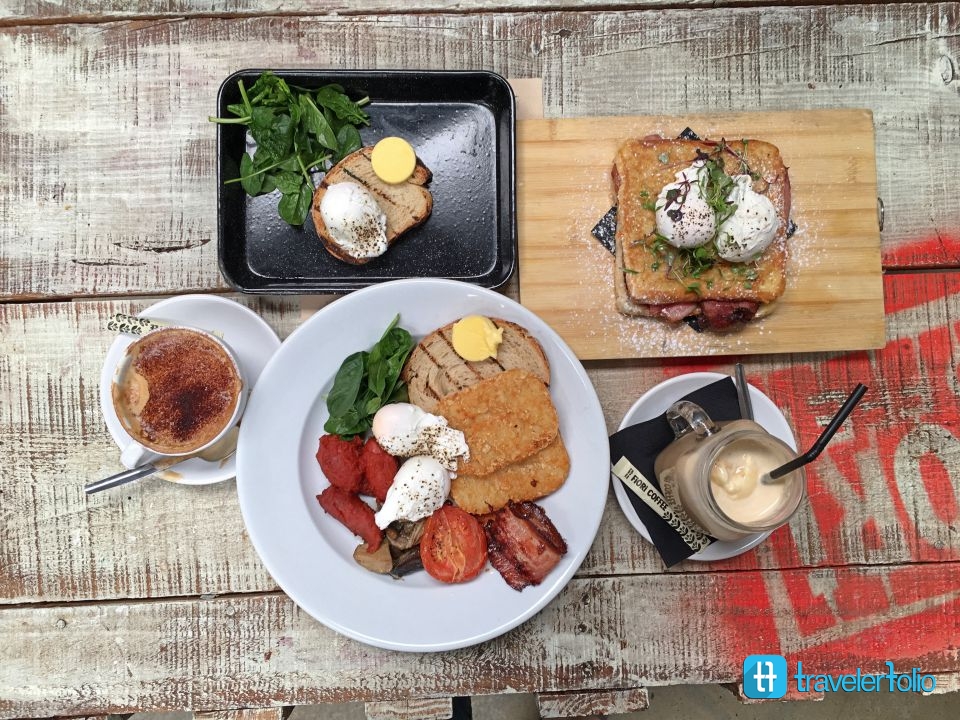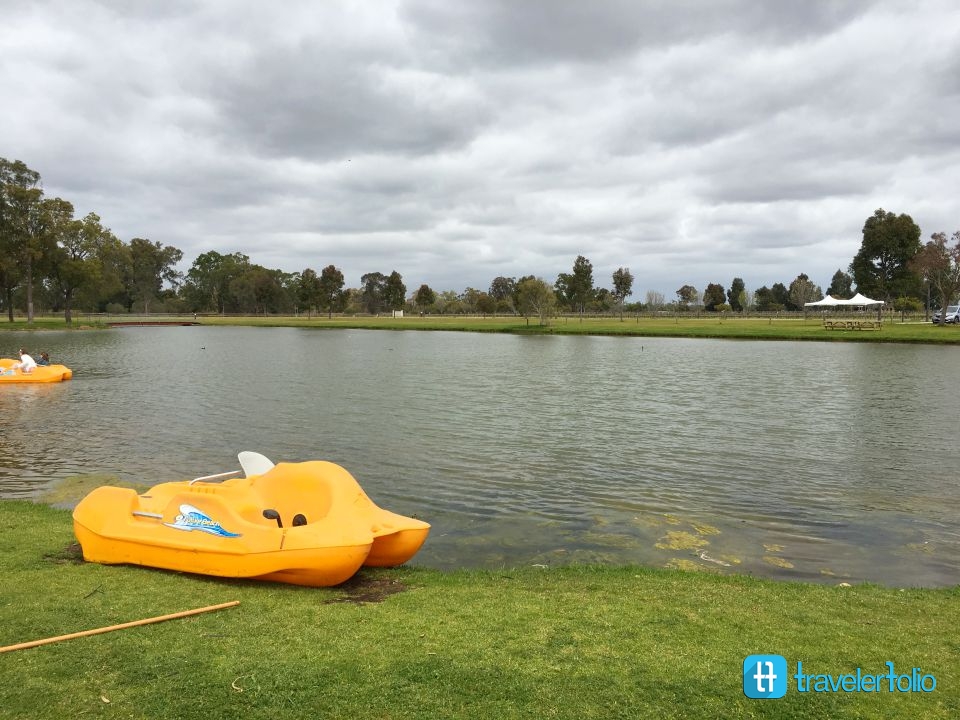 Then there's the Lavender Bistro & Boutique where everything lavender can be found there. We had lavender scones and jam, lavender ice-cream and lavender tea for the afternoon break.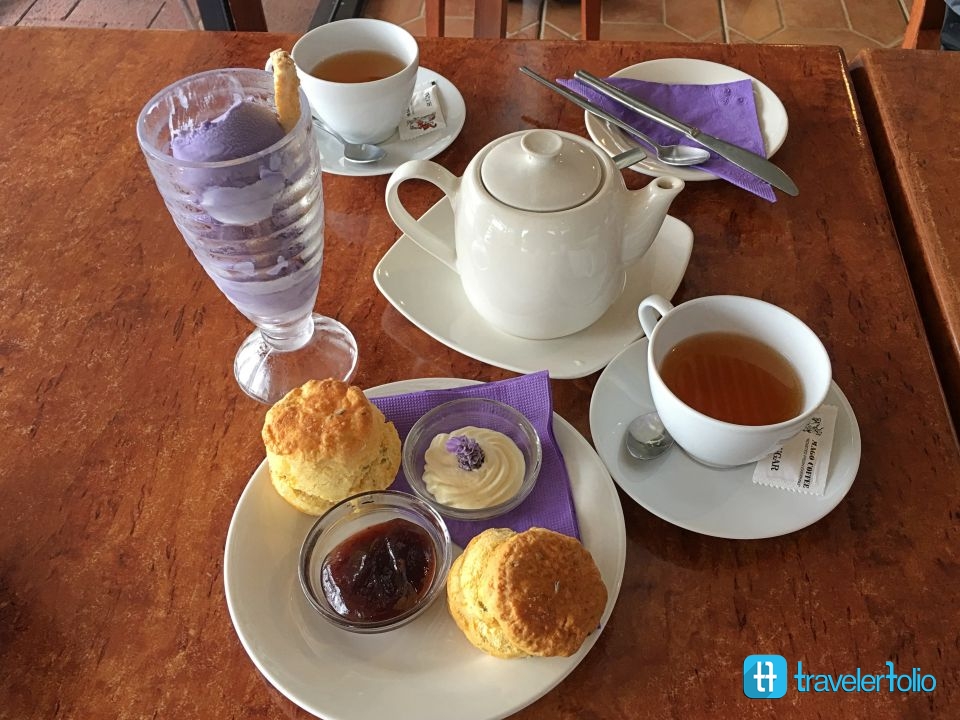 So much on coastal views, parks and gardens, for a change, we ventured up north, 200km from Perth to the famous Pinnacles Desert at Nambung National Park. That's about 2 hours' scenic drive to Cervantes.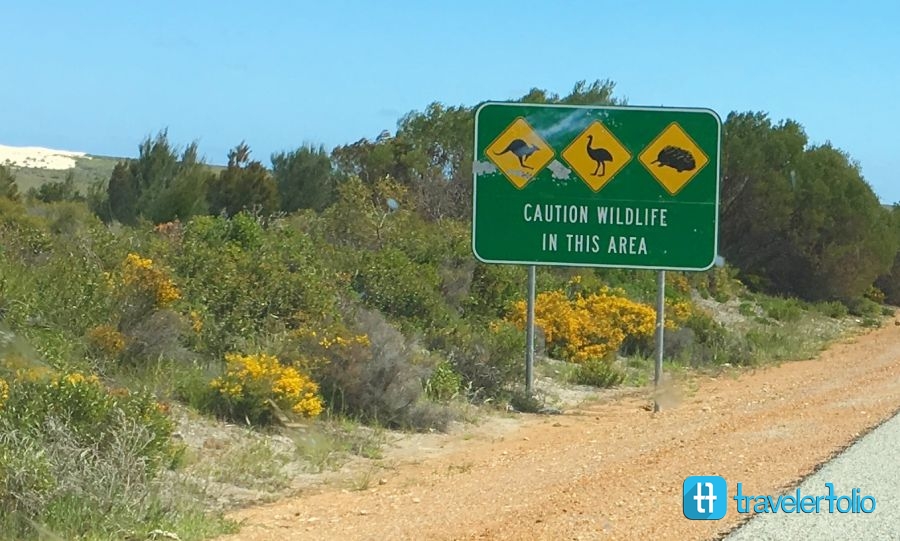 We stopped over at the nearby Lobster Shack (11 Madrid Street, Cervantes, 6511) for a sumptuous lunch of fresh and succulent lobster, fish and chips. It's also the lobster processing factory that offers factory tours (at a fee) to see how the live lobsters are processed and packaged.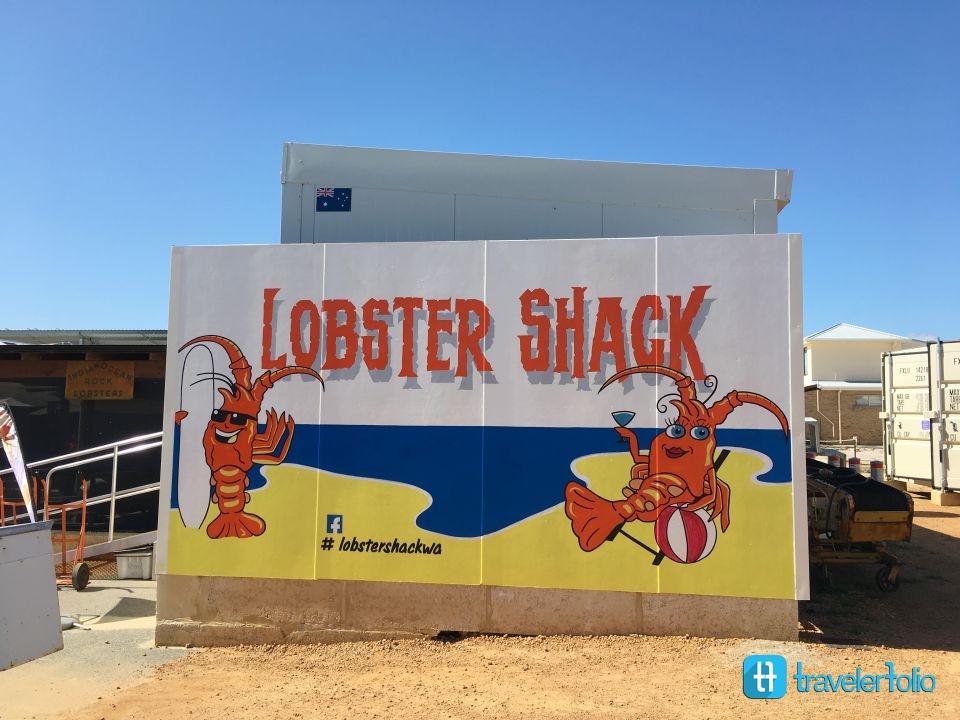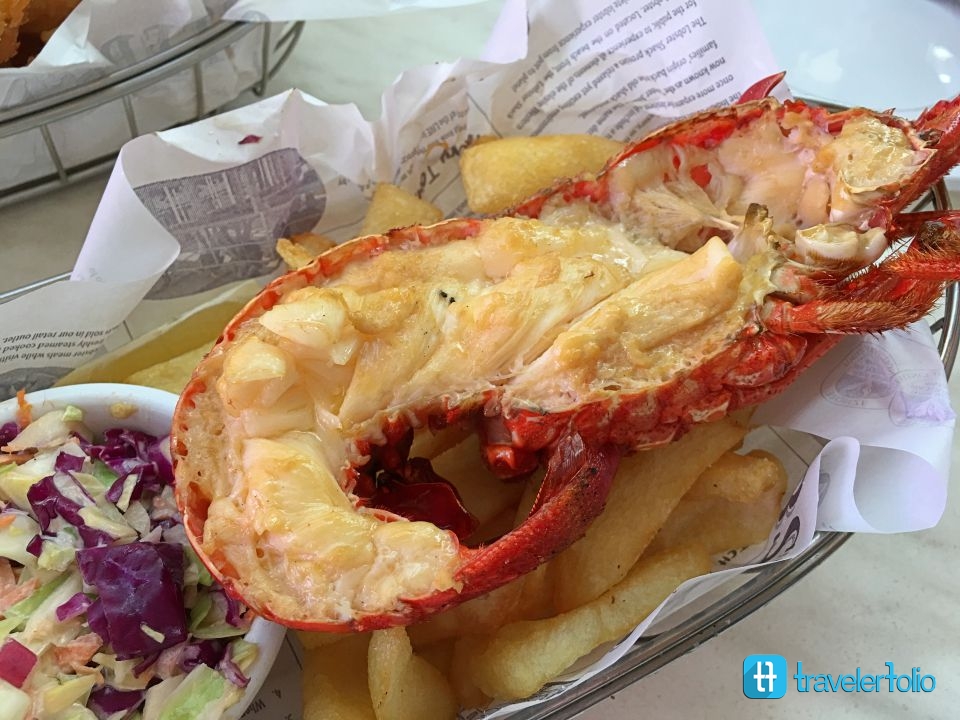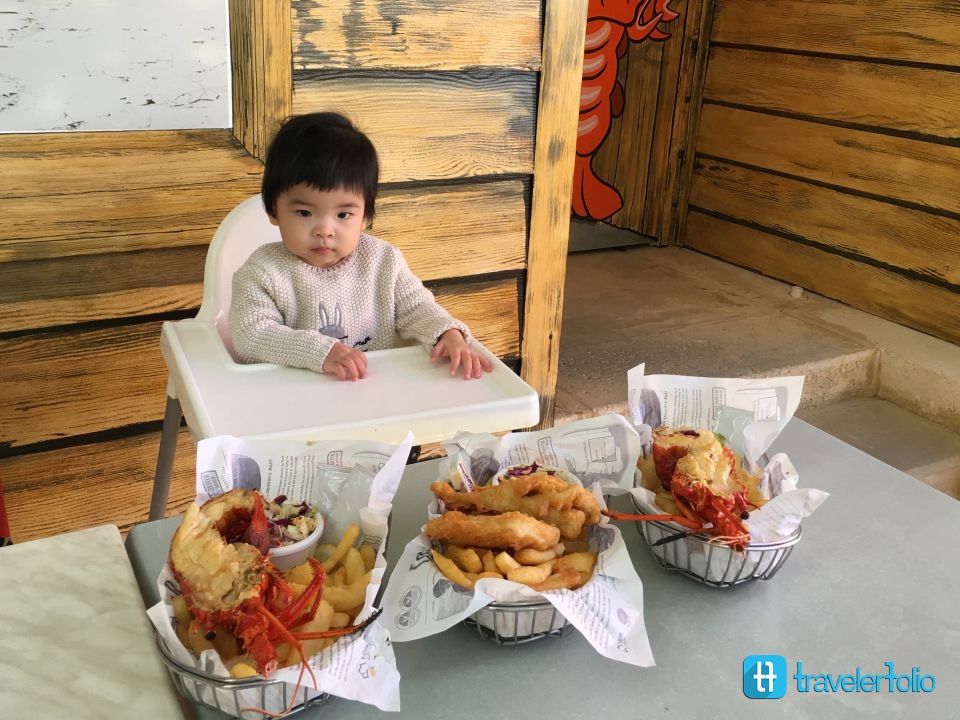 After the lobster lunch, we headed to the Pinnacles Desert ($12 admission fee per vehicle). The Pinnacle Drive is a 4km one-way loop with parking bays along the drive and 1.2km signed walk. Drive within the designated route and you can stop along the way, get out of the vehicle and walk around the limestone pillars on the dune sands. (More info on the Pinnacles Desert: parks.dpaw.wa.gov.au/)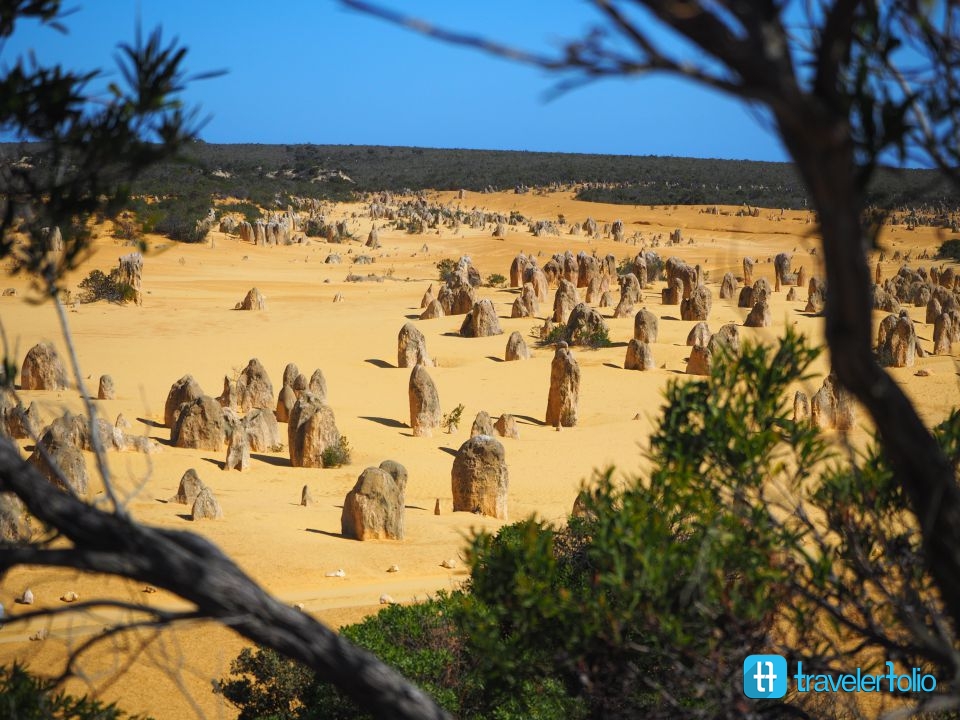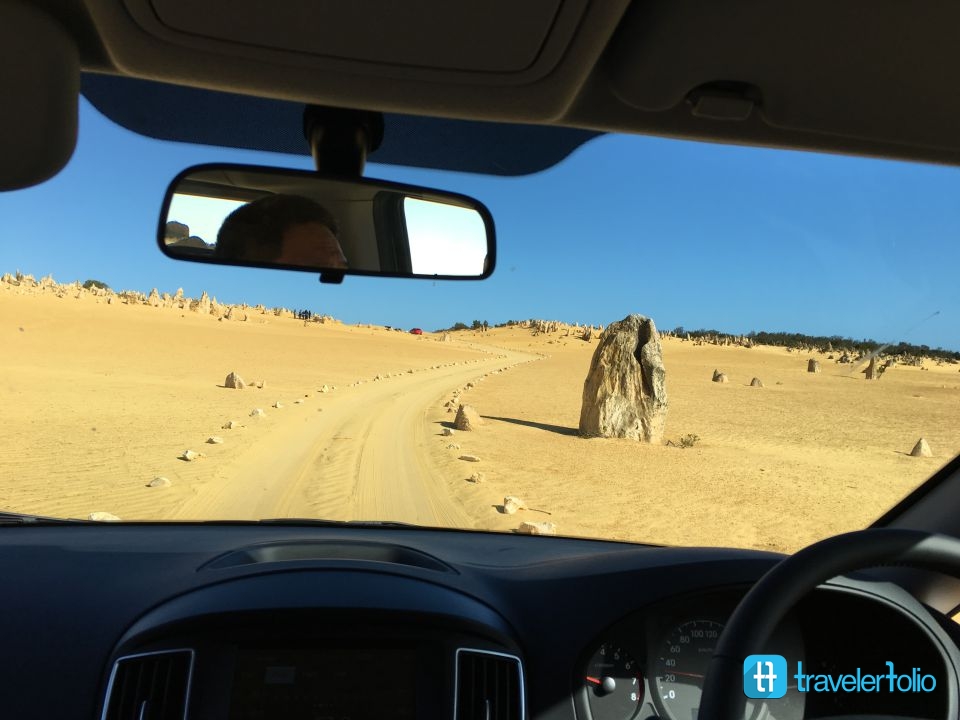 It was a fascinating experience at the Pinnacles Desert with thousands of limestone pillars of all shapes that you can imagine. Some pillars are pinkish in colour and others resemble tombstones and animals…
Like a camel?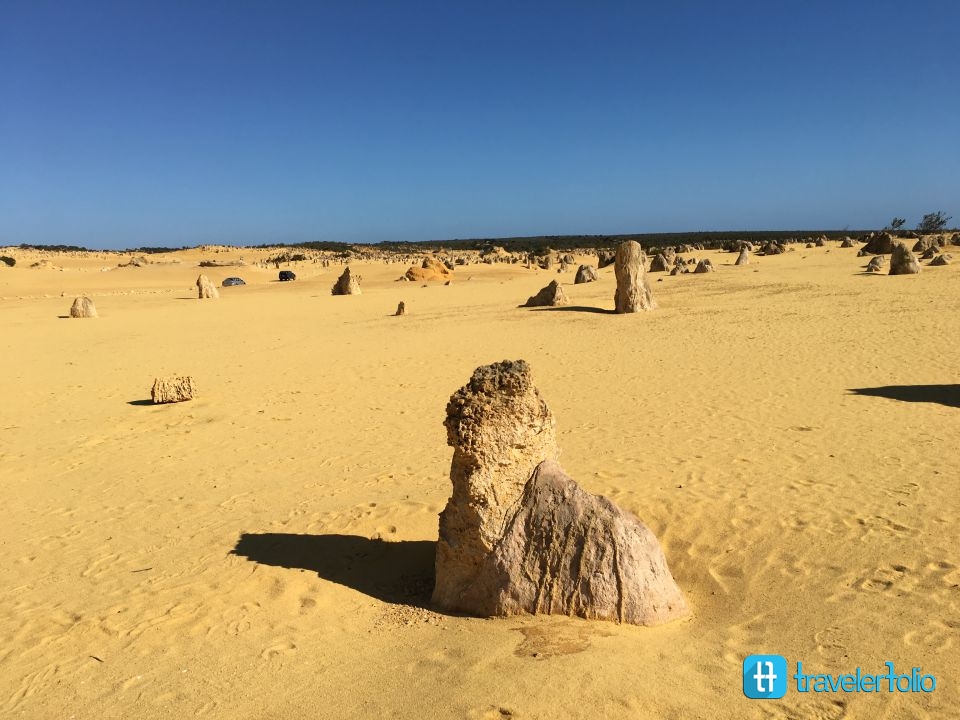 Like …  a human organ?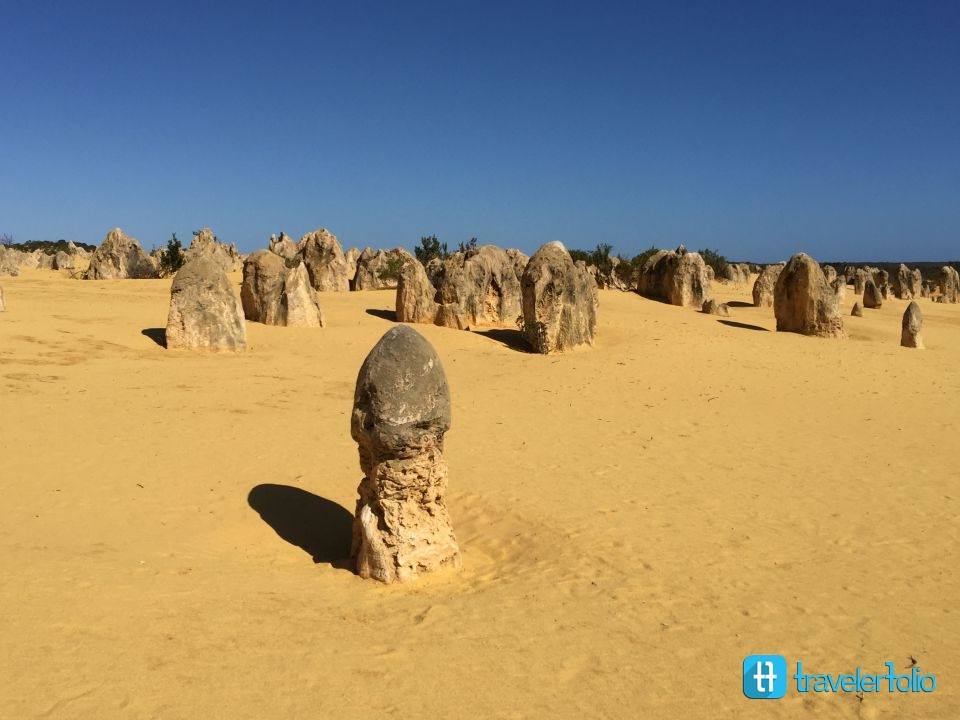 Pillars with shades of pink.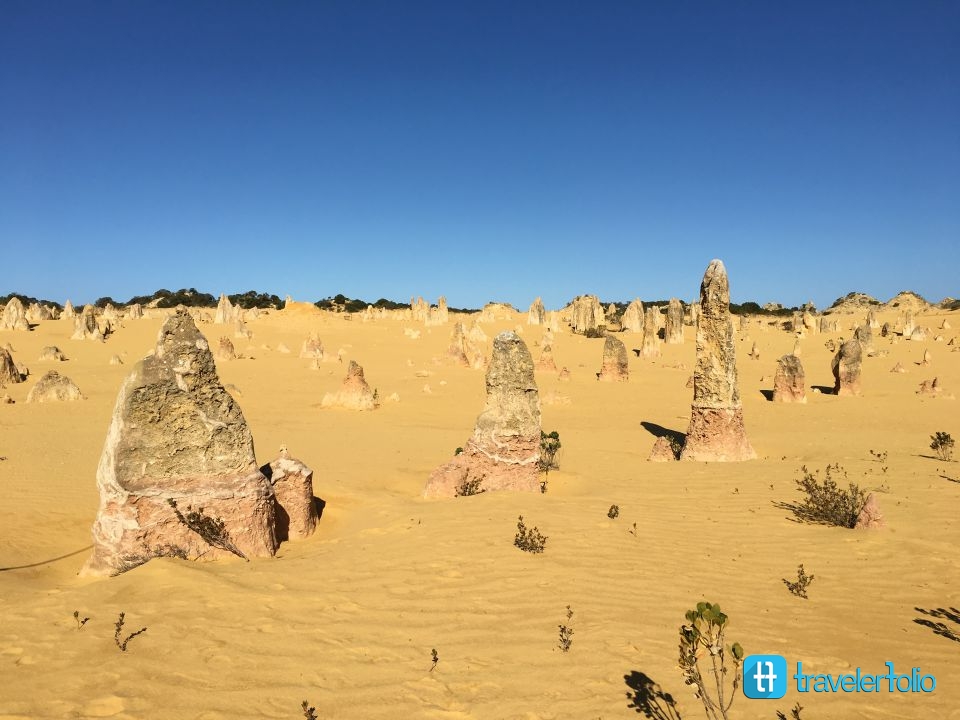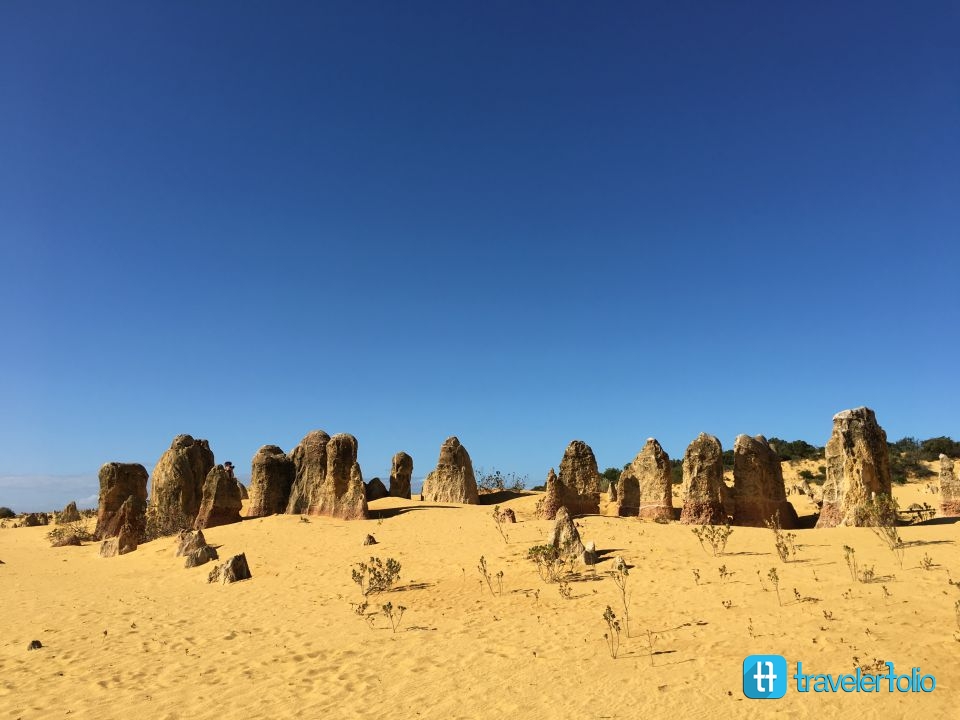 A close-up to see the texture of a limestone pillar.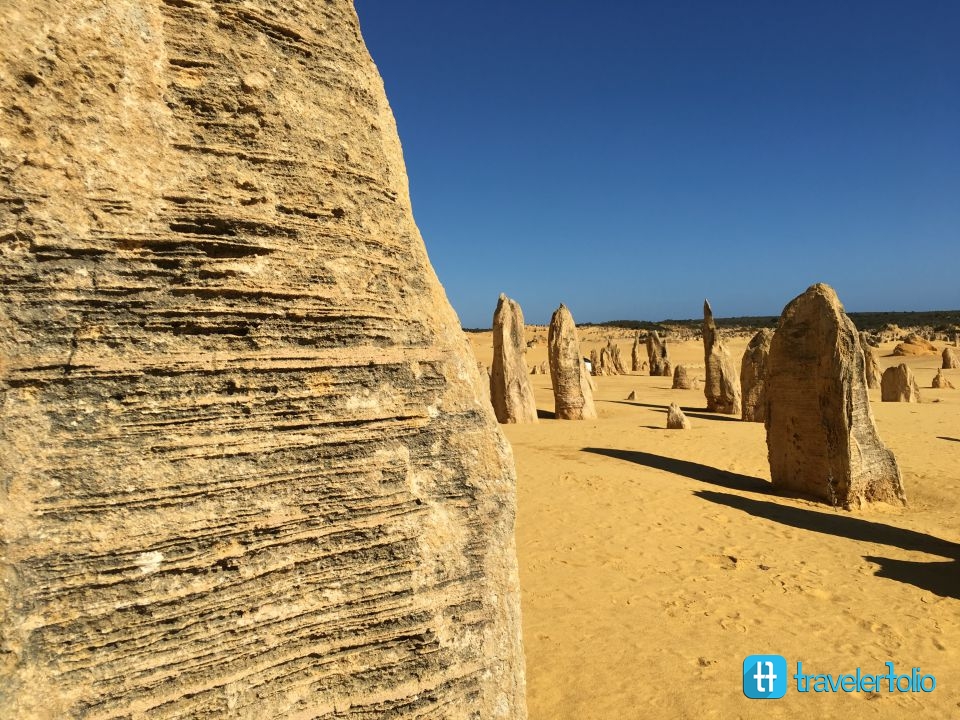 At first, I thought only 4-wheel drive could enter the Pinnacles Desert. No, that's not necessary. We drove in with our rental car from Hertz.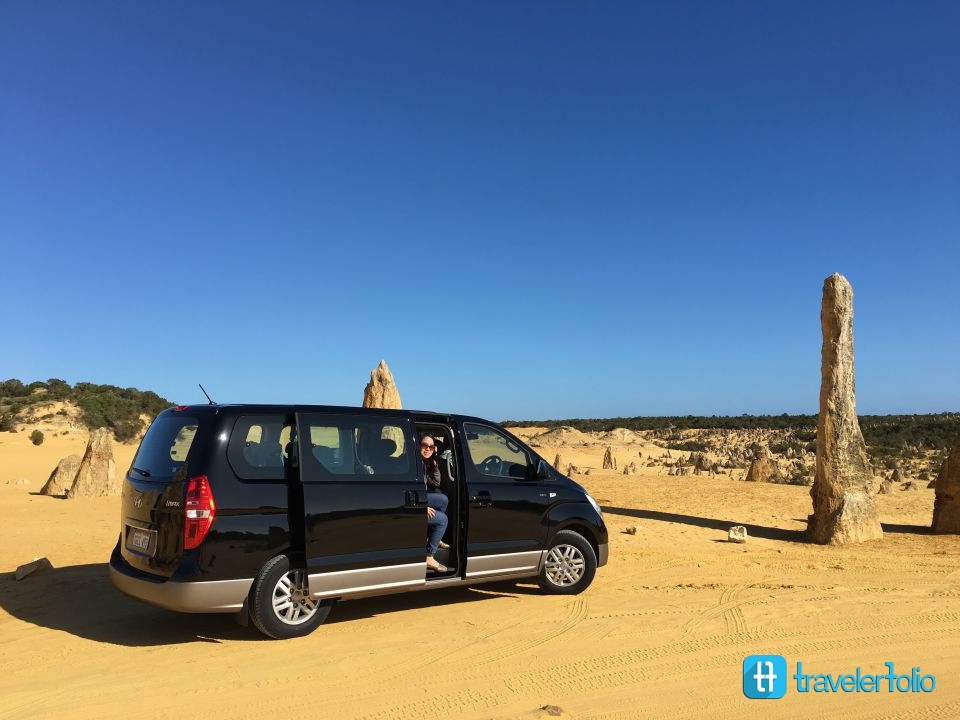 Finally, it came to the end of our 6 days self-drive holiday and we had to say sayonara to our reliable 8-seater family rental car -Hyundai Imax. Before departure, we dropped off the car at Hertz carpark in Perth airport. A staff from Hertz came to check the car and the return procedure was simple and fast.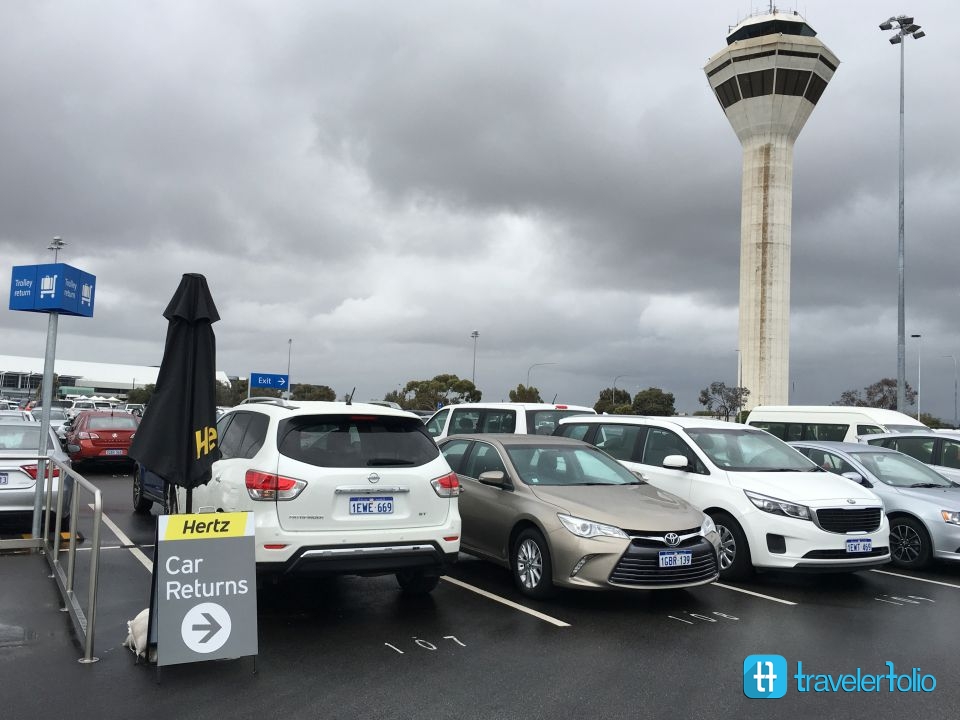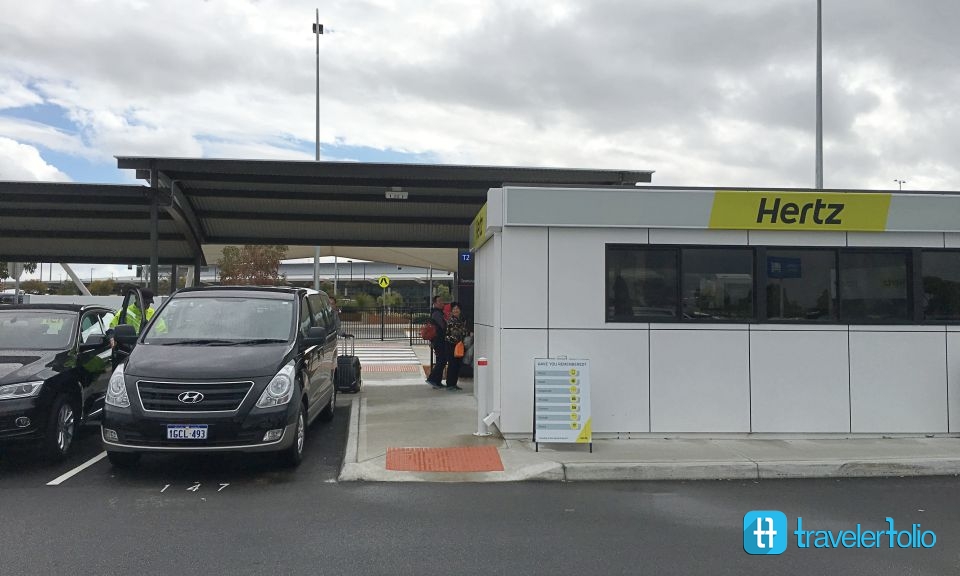 Goodbye, Perth! See you next time!
Read all posts on Self-drive Perth, Western Australia