We were in "Amazing Race". We were confused with the direction to Paris Orly Airport for the morning flight and we were still at the train station waiting for the train to arrive, just 45-min before the flight took off! We were very worried that we might miss the flight to Geneva and we left the platform, thinking of taking a cab instead. But the train officer suggested that a cab could even take a longer time to reach the airport as there could be heavy traffic along the way. Left with no other choice, we had to try our luck.
Luck was on our side. We managed to check in very late, just 20-min before the plane took off. The whole plane was simply waiting for the three of us to go on board. And guess what? Just before I could board the plane, the custom officer detected that I was carrying a Swiss knife in my sling bag! How could this happen to me?! The officer told me that she had to drop it into the bin, if not I need to check in the Swiss knife. To save my Swiss knife, I raced all the way back to the luggage check-in point and luckily, the luggage officers were very helpful to assist me. Cool enough, they even put my small Swiss knife into a BIG and empty carton box for check in.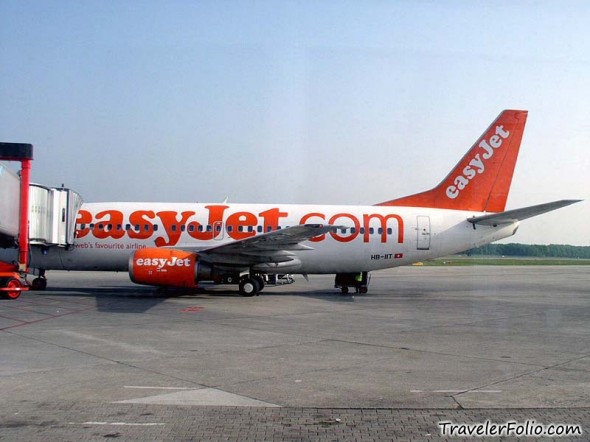 At last, we boarded the plane – Easy Jet. It was a smooth flight that took less than an hour to reach Geneva, Switzerland.

At the Geneva Airport immigration custom, I had a unpleasant experience with the immigration officer. He asked me to if I had money and credit cards, and I readily showed them to him. After checking my details, he permitted my entry to Switzerland, but I saw him sniggering behind me with his colleague.
We wandered around Geneva, a French-speaking town. Anyway, there wasn't much for us to see in Geneva within a short period of time, so we strolled in the park, happily snapping photos after a stressful morning rushing for the flight.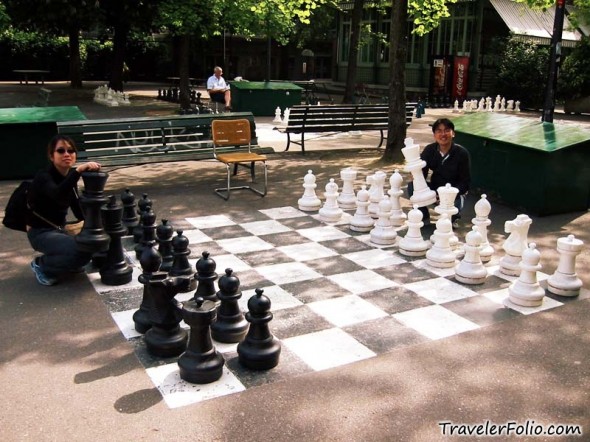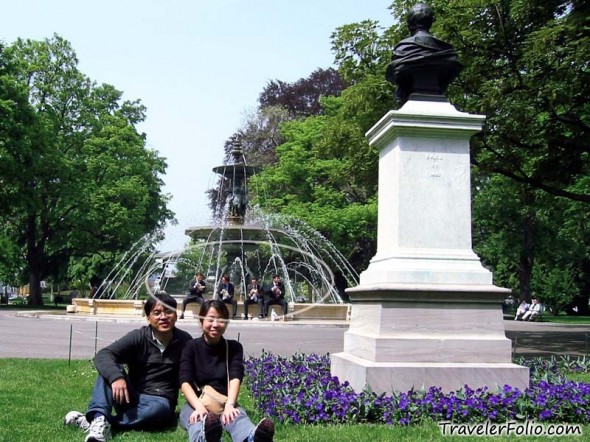 Quite amusing to see the four men in black sitting and eating uniformly.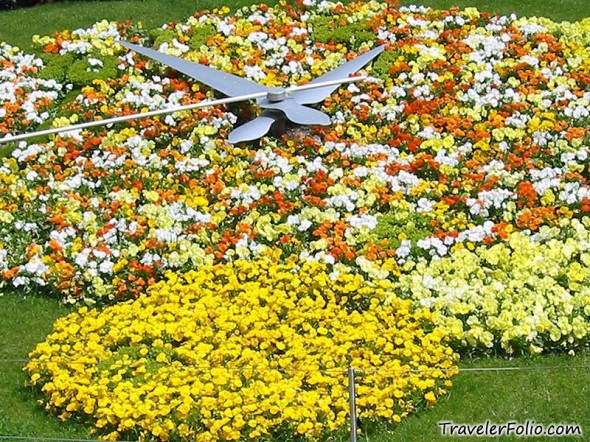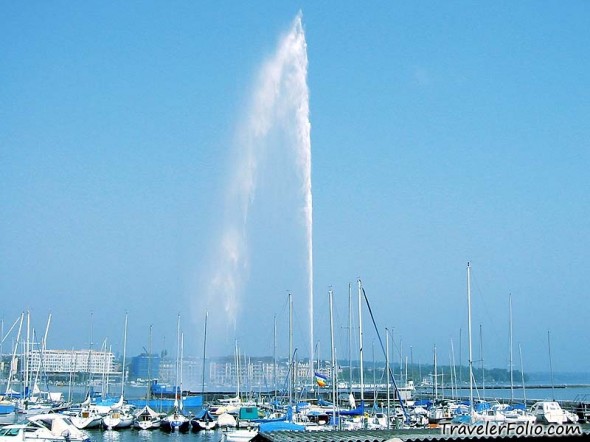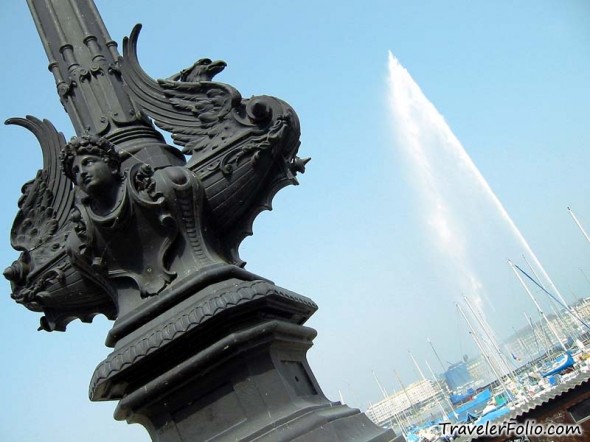 The iconic water jet soaring skyward at the harbour.
We took the next train to our hostel in Interlaken.