Leaving Austria. Going to Salzburg to change train to Munich. We were going to stay with a friend in Munich.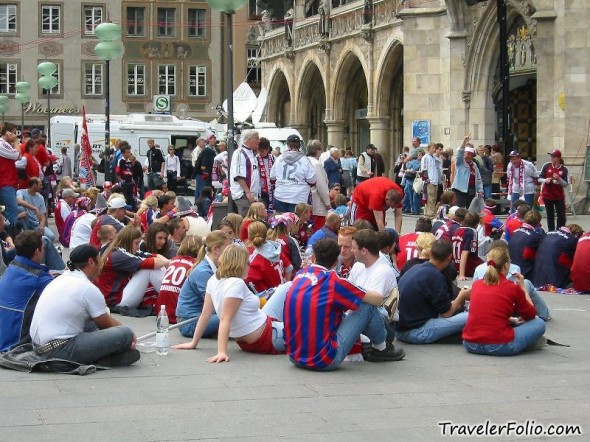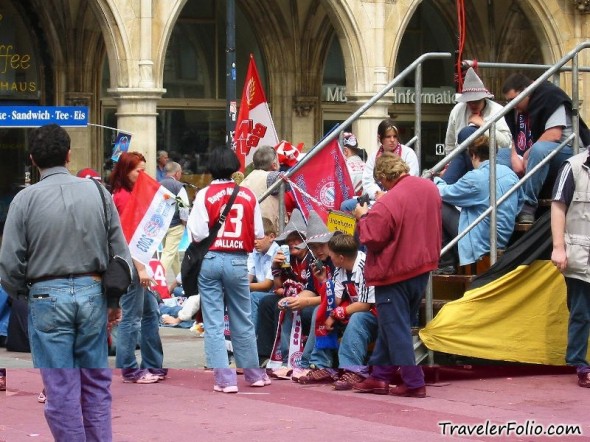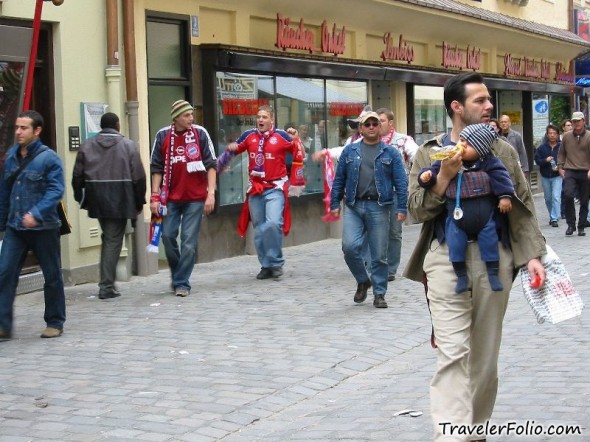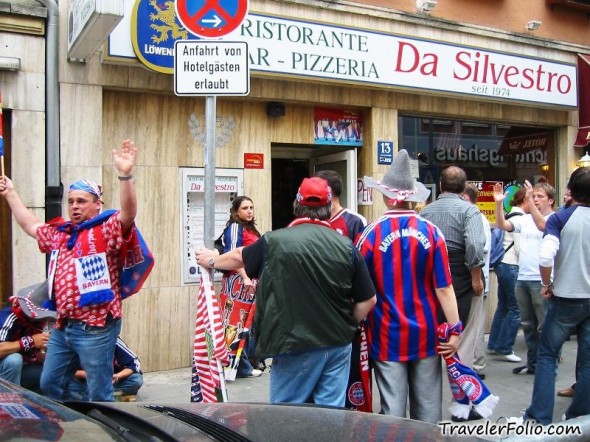 After a few hours of train ride, we finally arrived in Munich, Germany. We were overwhelmed by big groups of Bayern Munich fans cheering about at the station and all over the place. It was the day – 17 May 2003 – that German Bundesliga match Bayern Munich vs VfB Stuttgart at Munich Olympic stadium, and Bayern Munich FC won the German Champion for the 18th time.
Within the cheering crowd, there was a dangerous scene: when we were descending on an escalator, some drunk fellow above us dropped her beer bottle from the escalator and it hit hard on the steps to the ground. Luckily, no one was hurt.
We were totally immersed into the jubilant celebration of the Bayern Munich soccer fans on their favourite team's win.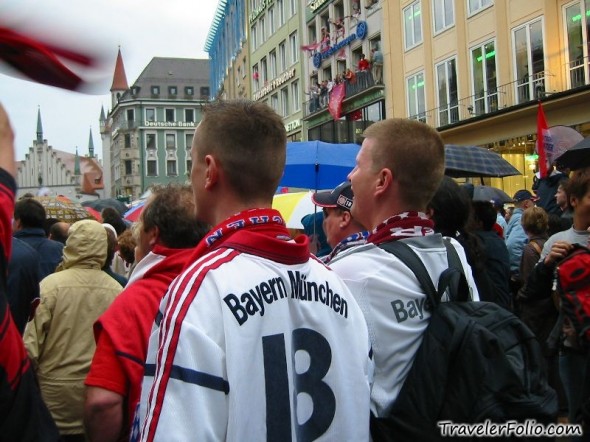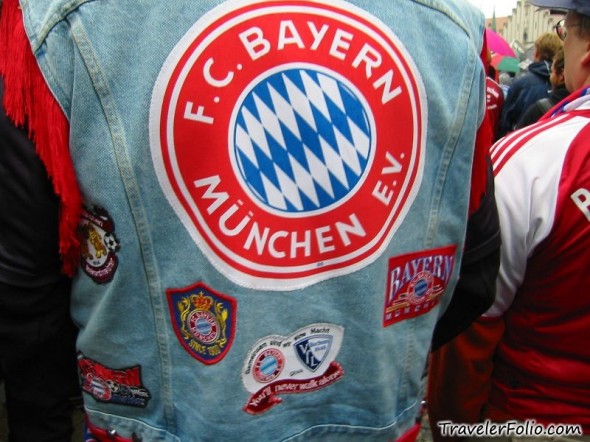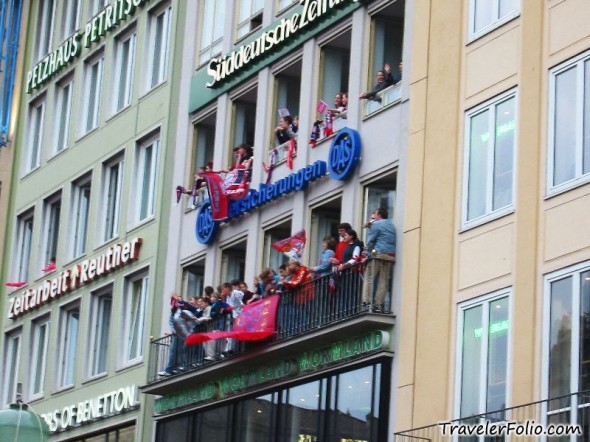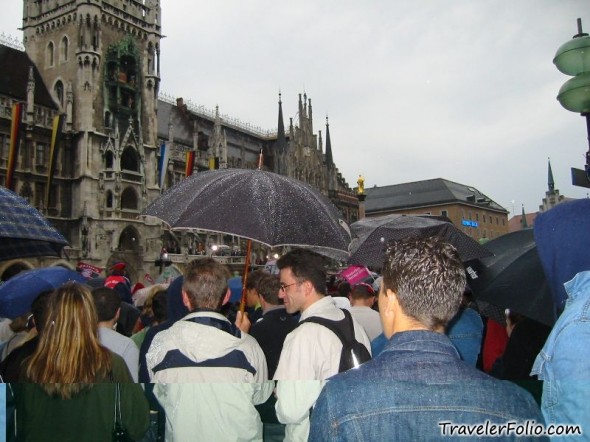 Marienplatz (Mary's Square) and the new city hall.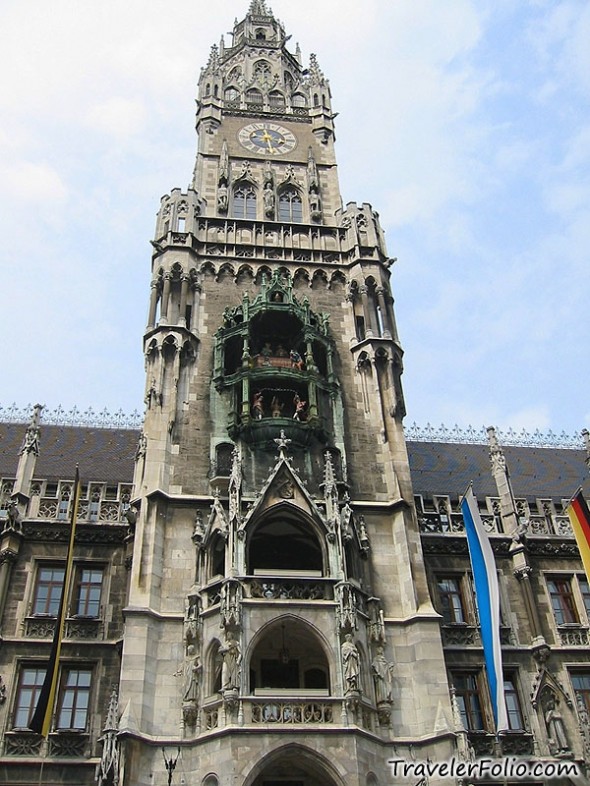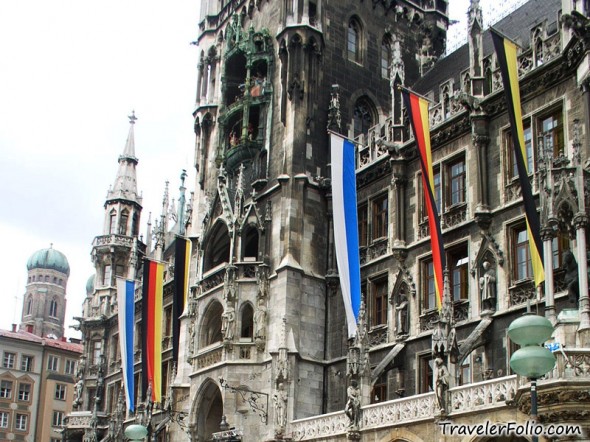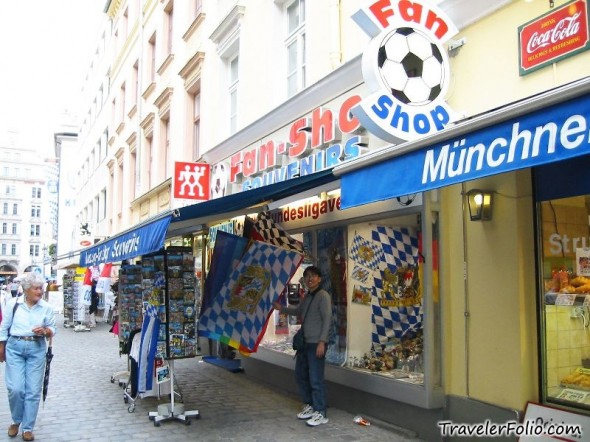 Munich is a bustling city full of live! There are a lot of good food around the city as compared to Switzerland and Austria! We went to a German restaurant to try out their beers and German food. The pork knuckles and German sausages were nice, but I didn't like the potato pancake. We drank a lot of German beers as they were very cheap! We love the beers in Europe; they are so cheap and fresh! One can of beer can be as cheap as S$0.70 only and we drank like a king!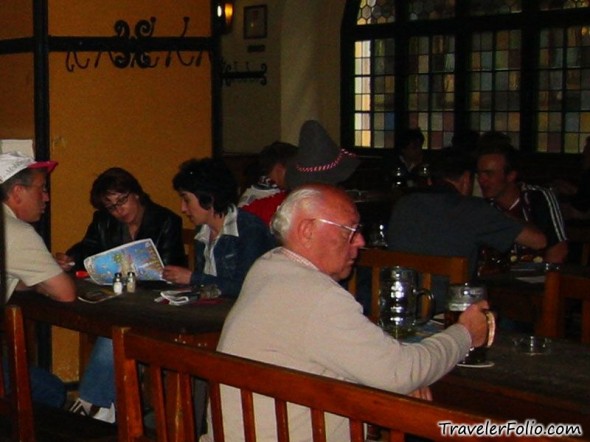 The German Pork Knuckle, yum yum.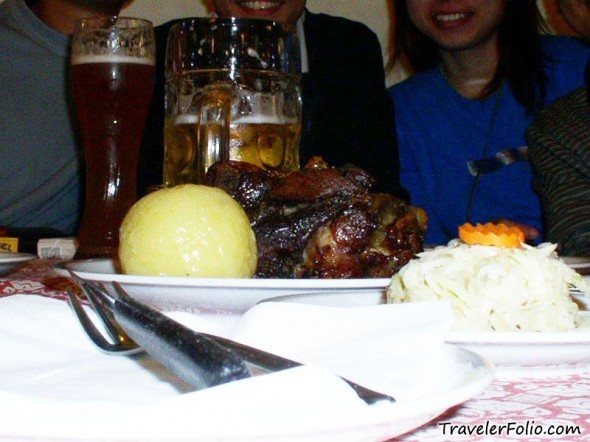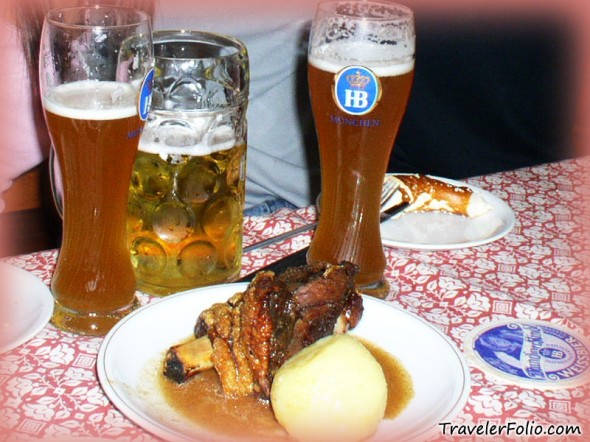 Altstadt – "old city" in English, "the historical city centre within the city wall".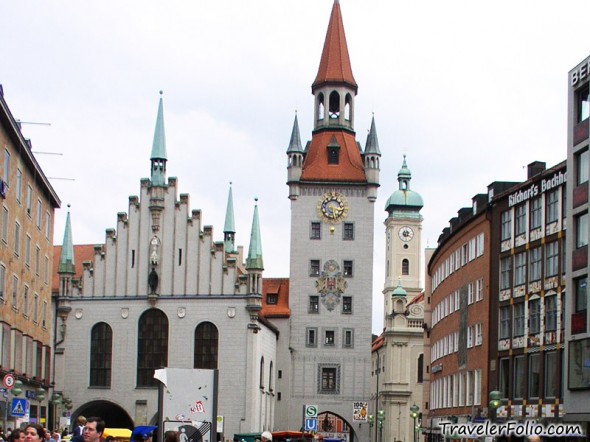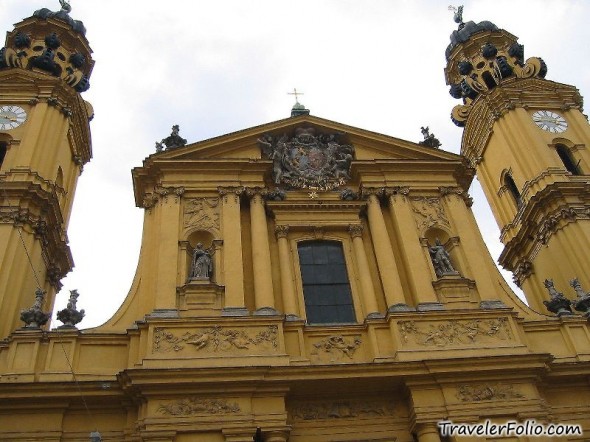 Many Germans are big size with a big belly. Our Munich friend told us that the Germans drink a lot of beers everyday, that's why they have big bellies. Yeah, bigger and friendlier! One man even offered me his packet of peanuts that he couldn't finish while we were walking in the crowd.
The friend staying in Munich brought us to his hostel. It was near a BMW showroom. The hostel was quite small and was shared with two other Singaporean colleagues. His tiny kitchen was so "Asian" with a pack of imported rice and chinese sauces. He certainly missed Singapore food, as much as we did! He shared about his nine months of travel and living experiences in Europe.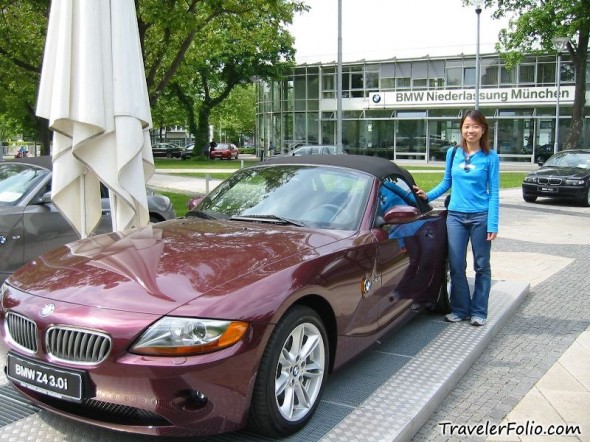 A train photo.