We visited the famous Olympiapark (Olympic Park) which was constructed for the 1972 Summer Olympics and the Olympiastadion (Olympic Stadium) was the main venue for the major event.
The Olympiastadion also saw the legendary World Cup Final in 1974, which resulted in a 2-1 victory for the host nation against Holland. Indeed, it's also infamous for being a bogey ground for English football teams as for more than 20 years as the home of Bayern Munich, only one English club managed to beat the home team there – Norwich City F.C.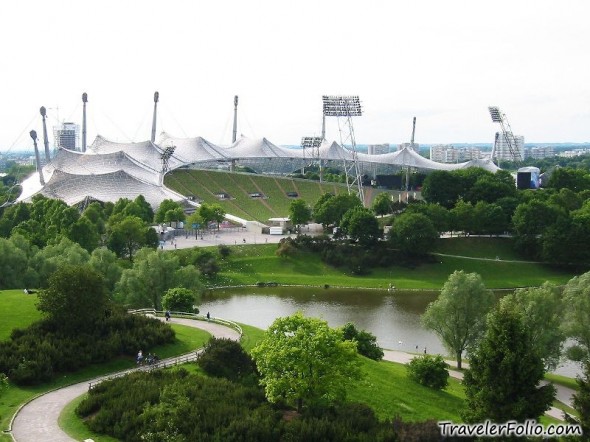 Children were having fun by rolling down the grassy slope!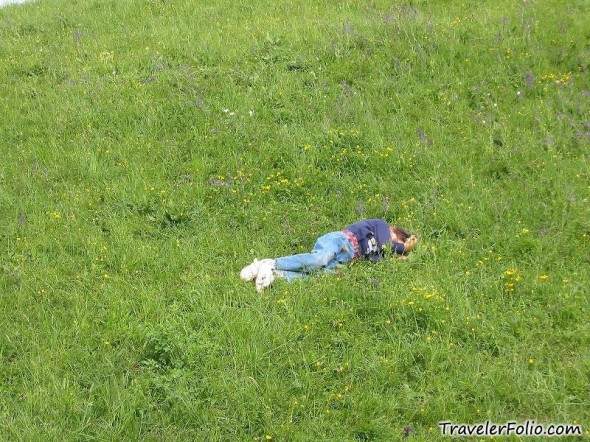 The Olympiastadion was scattered with litters left by the German Championship spectators in the previous day.
The communication tower.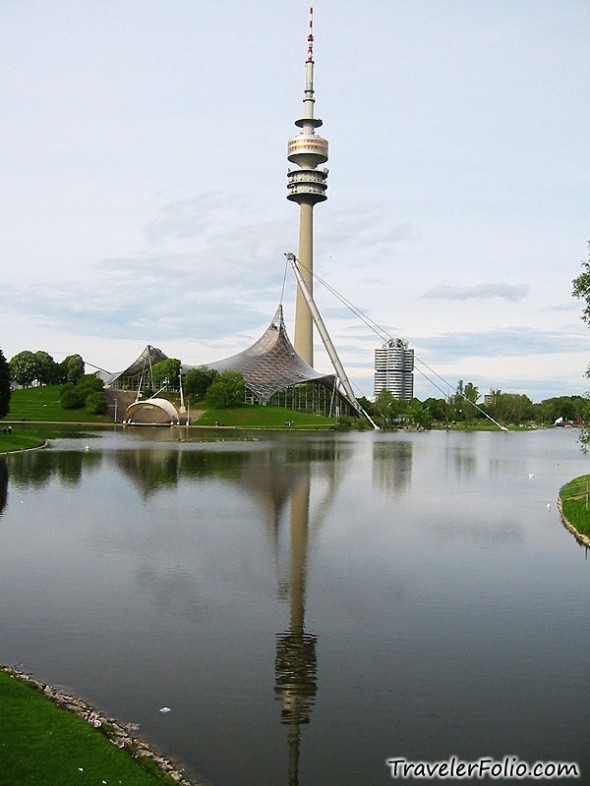 Saw this nice BMW building near the Olympia park.