Along the way to Edinburgh-Scotland, we stopped at Hadrian's Wall, a fortification that stretches 118-km across the Roman-controlled Britain in the frontier zone to defend the Celtic warriors from the north in AD122.
It takes a while to walk up gentle slopes to the English Heritage museum at Housesteads Roman Fort where Hadrian's Wall climbs to the top of an escarpment amidst splendid views of the lush green rolling countryside in Northumberland.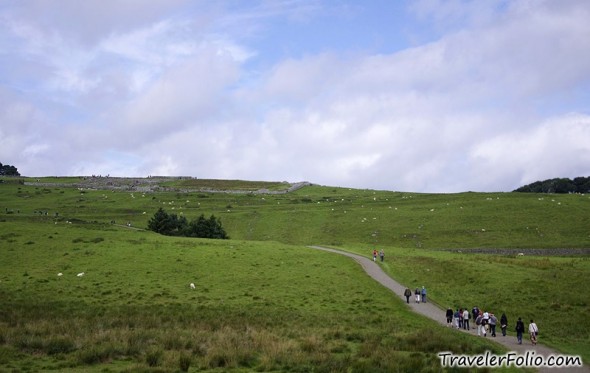 Our Topdeck coach was parked behind the cluster of trees. Then we walked the slopes to the Roman Fort.
Note: wear comfortable walking shoes, bring enough drinking water and snacks if you wish. I only saw a little stall selling sandwiches, snacks and drinks near the parking area at the foot of the hill. We didn't enter the museum (£4.80) but there are refreshments and snacks for sale in the museum.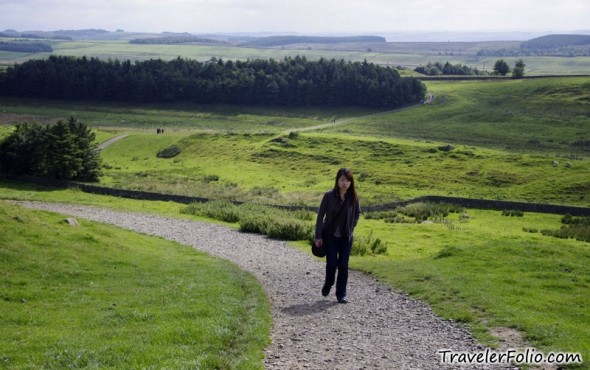 We could still see the remnants of the fort built during the Roman Empire from outside the on-site museum.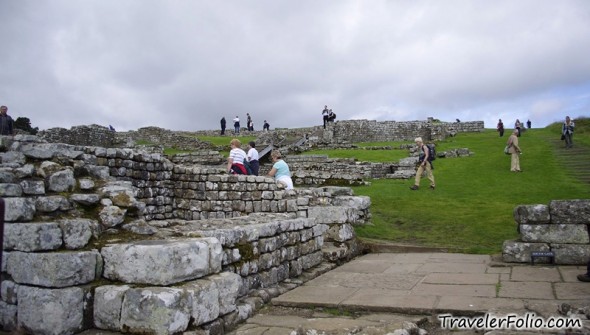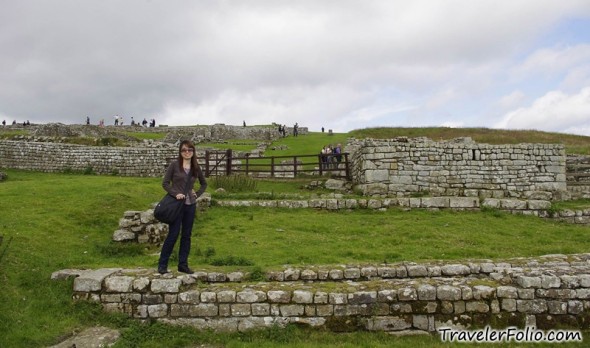 The remains of the past.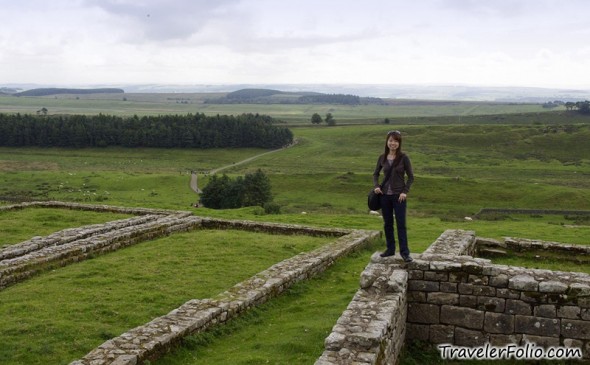 Housesteads Roman Fort.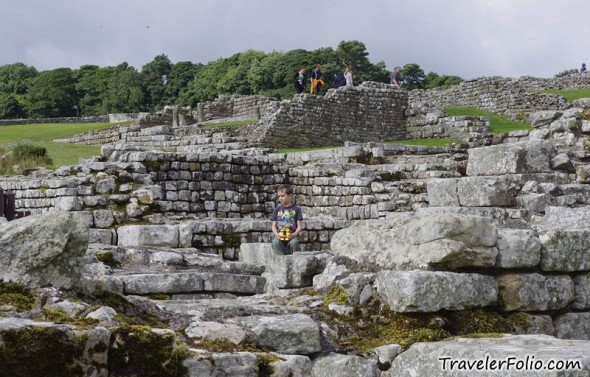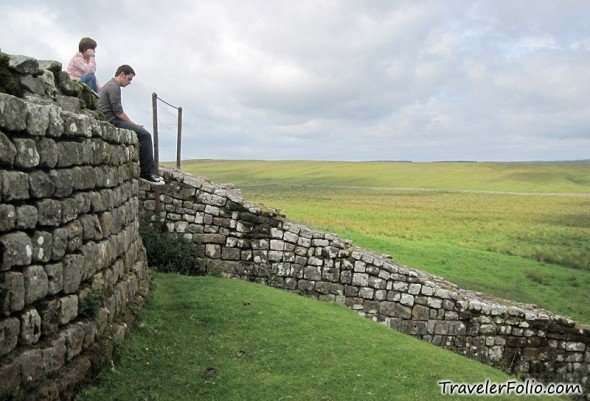 Lot of sheep grazing around the countryside…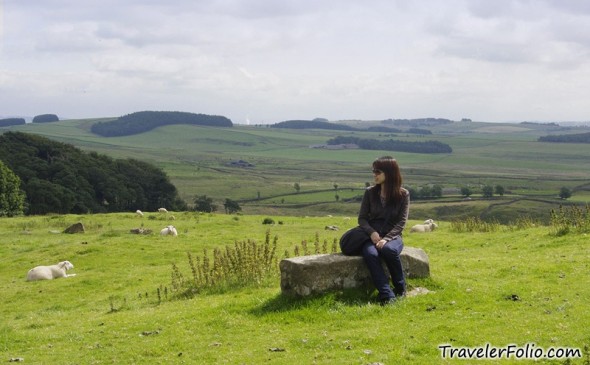 So be careful of stepping on sheep poop!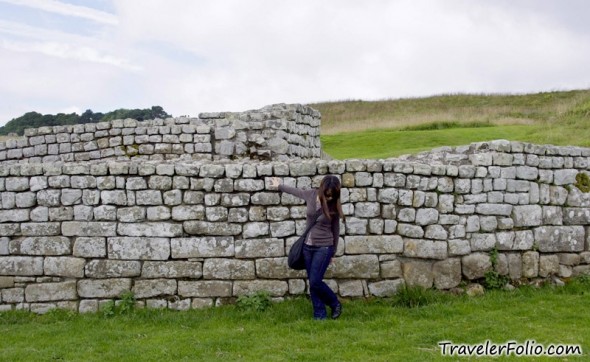 Fluffy woolly says cheeseburger.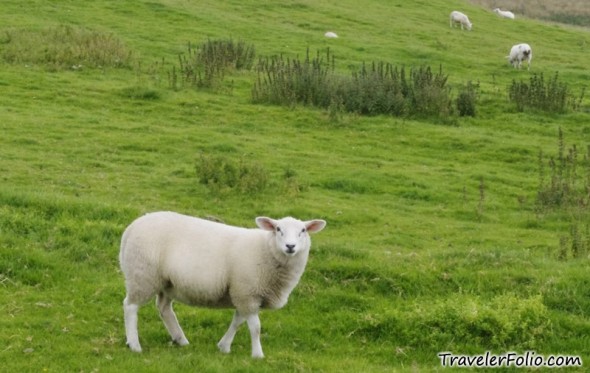 Listed as a UNESCO World Heritage Site, Hadrian's Wall or Roman Wall is a popular tourist attraction in Northern England. Many active ones choose to hike along the Wall path.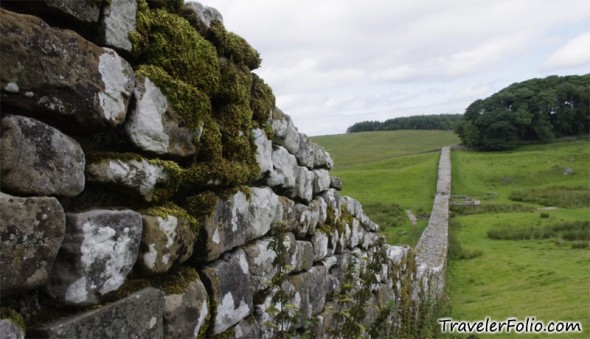 Returning to our Topdeck coach after an hour of wall-probing and sheep-teasing …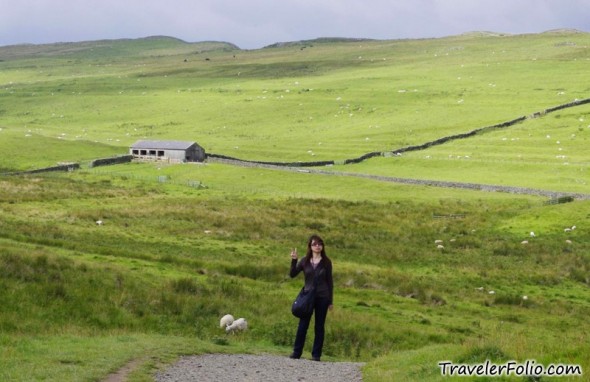 The trio.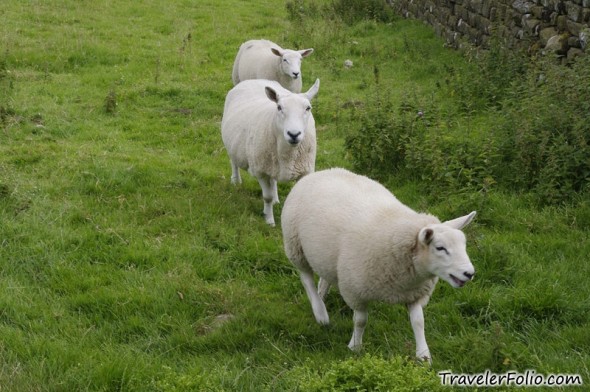 A golden hay field along the way to Scotland.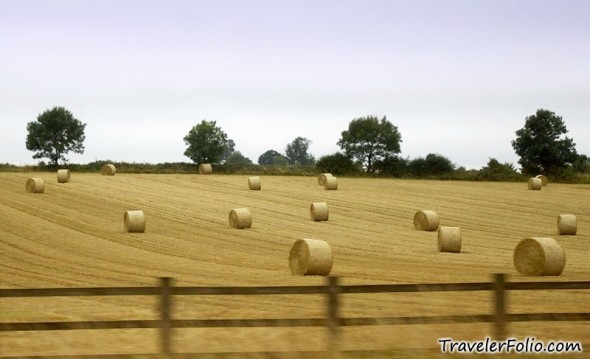 Next, we crossed the Scottish border.
See photos taken from England and photos from Cardiff, Wales.