After a brief stop-over in Taiping Lake Gardens, we drove up to Penang island (Pulau Pinang). Yes, drove to the island, via Penang Bridge of course!
The magnificent Penang Bridge is the longest in Malaysia and one of the longest bridges in the world. The total length of the bridge is 13.5km, spanning 8.4km across the water. (Read about information on Penang at wikipedia.)
Crossing Penang Bridge to Penang island.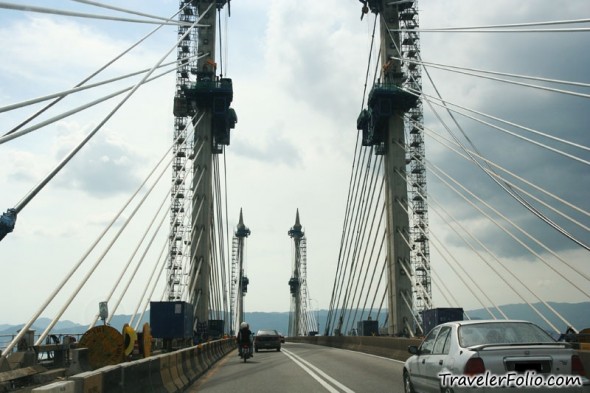 Nice scenery along Penang Bridge.

Appreciate the sea view from Penang island. SCROLL left-right for the panoramic view of Penang Bridge.