Added another UNESCO World Heritage site into my list of travelled places. Georgetown, the historic capital of Penang island, is listed by UNESCO in 2008 for its unique architectural and cultural townscape.
The City Hall colony building in white. It was a stormy day with huge waves hitting the wall. Fyi, the devastating Indian Ocean Tsunami hit Penang in 2004.

The City Hall and the Old Town Hall are well-preserved British colonial buildings since 1903. It was drizzling, a bad weather for us to take any photo. Look at the puddles of water on the field.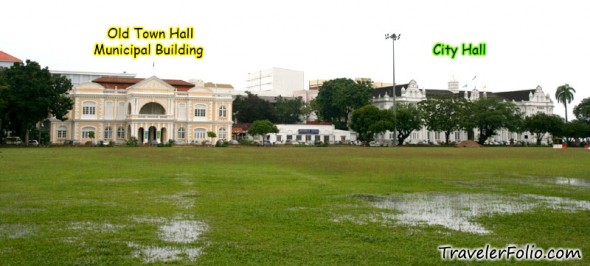 Queen Victoria Clock Tower was presented to Penang by a local millionaire in 1897.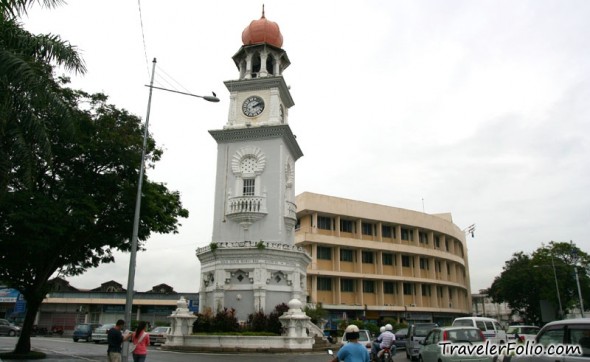 This semi-spherical sculpture is located next to the Clock Tower.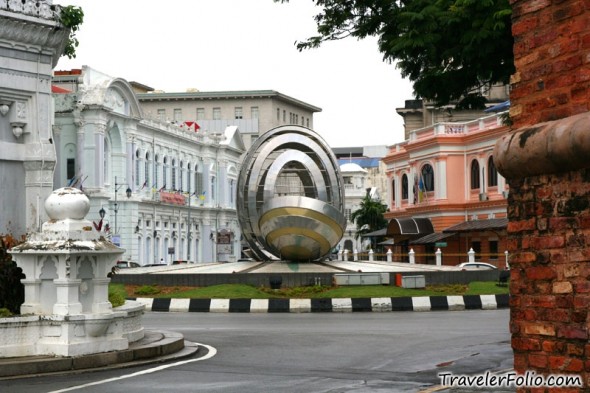 Kapitan Keling Mosque was built in the early 19th century and is the most prominent historic mosque in Penang. You see all these iconic buildings around Beach Street.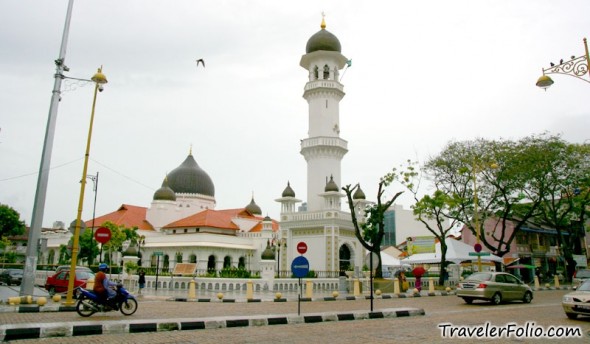 Look at the cannon over the wall and you know it's a fort. Fort Cornwallis was built in 1793, but due to its strategic planning errors, it was unlikely to defend the city from invasion!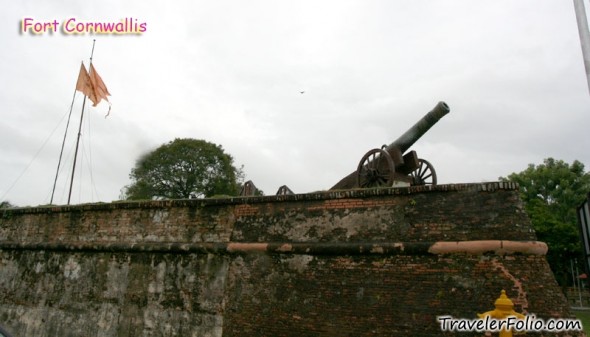 Chinese temple with beautiful carvings.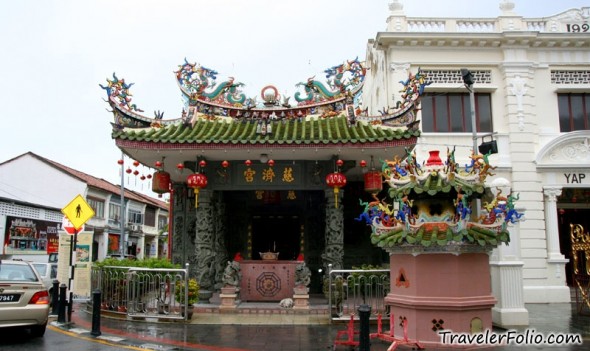 Old shophouses.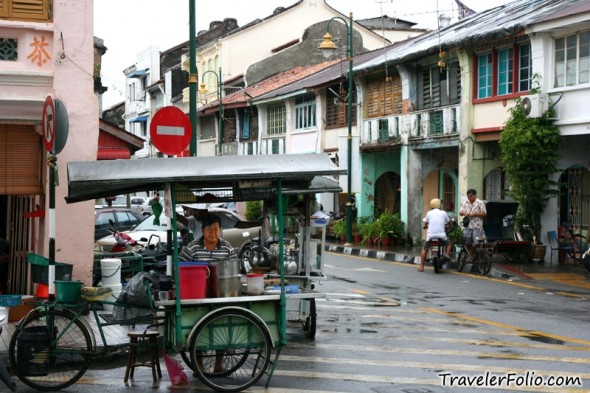 Rows of shophouses in Georgetown.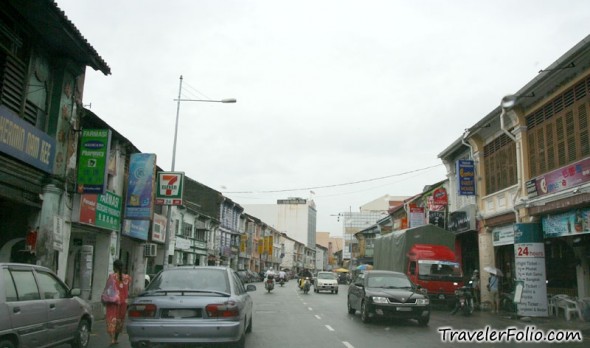 Remember this place at Gat Lebuh Aceh. You can taste very nice Assam Laksa (Penang Laksa) at the stall located in this corner. Fyi, Assam Laksa is made of mackerel soup with a sour taste of the assam (tamarind), fish flakes and other ingredients such as lemongrass, mint, pineapple slices, chilli, sweet prawn paste etc. The stall was not opened that day due to public holidays. I didn't eat any Assam Laksa in Penang cos of that!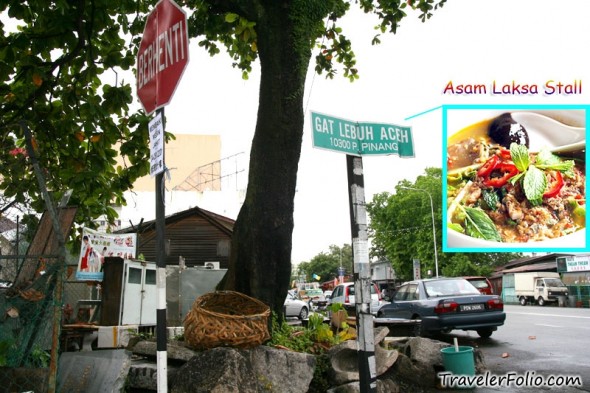 Read Ramly Burger | Kimberley Street Hawker Food | Penang Botanic Gardens | Food Court At Bukit Jambul | Penang Bridge | Bad Weather in Penang