The metropolis of Delhi has a population nearing 17 million and is one of the most populous in the world. As we toured around Delhi, the guide told us there is Old Delhi and New Delhi. Historic Mughal monuments like the imposing Red Fort and Jama Masjid are located in Old Delhi. On the other hand, India's capital of New Delhi is a modern political hub of government buildings and monuments like the India Gate and Parliament House.
To experience the local shopping scene and atmosphere, we headed down to Puspa Market buzzing with hordes of shoppers and vendors selling a variety of daily necessities, apparels and food items. We bought two fine quality Indian shirts at one of the tailor shops, each only cost around USD20, Indian style accessories and scarves at USD1~3 each. Cheap and good? Yes!
A kid sells toys to another kid.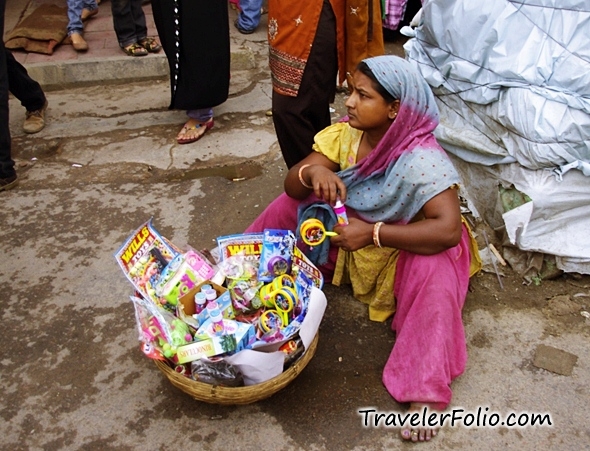 A young lady street vendor with a basket of toys.
Row of bottles with lemons perched on top, presumably lemonade. Afraid of Delhi belly, we didn't try it. P.S: I had serious food poisoning in Agra before we travelled to Delhi.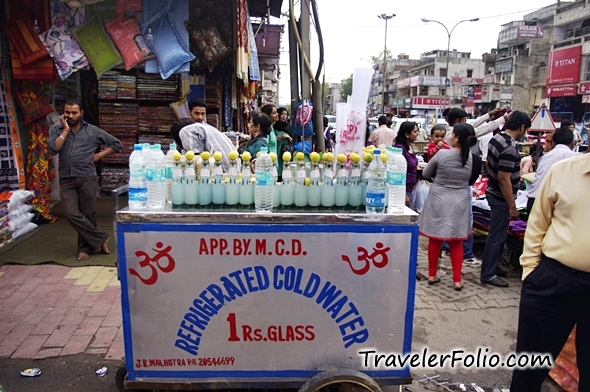 A push cart selling charcoal grilled corns.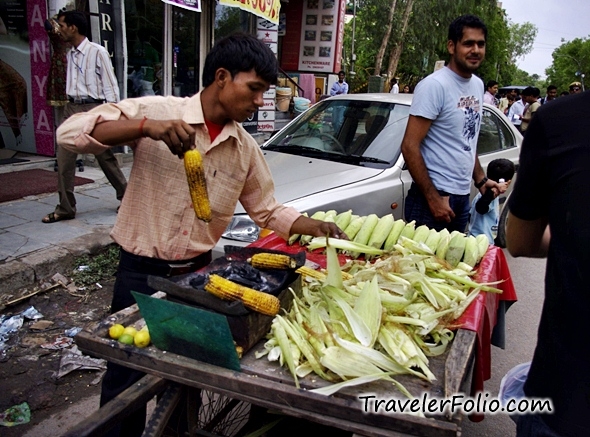 A roadside fruit vendor.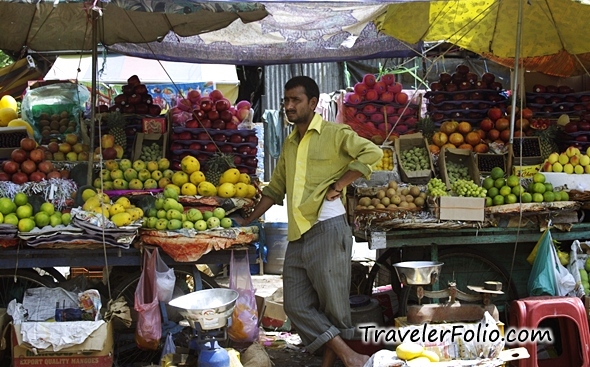 Oh yes, you can find books selling at cheaper prices in India. There are many book stores in Delhi.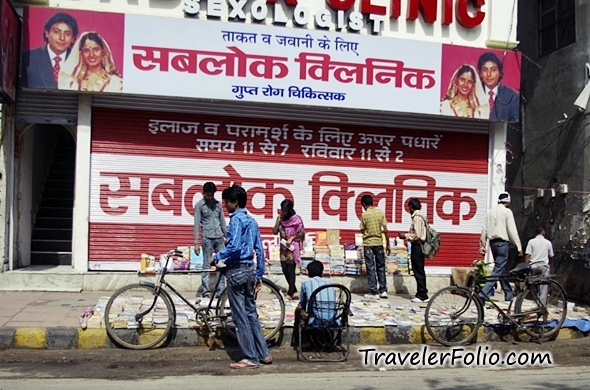 Books and more books… many are in English.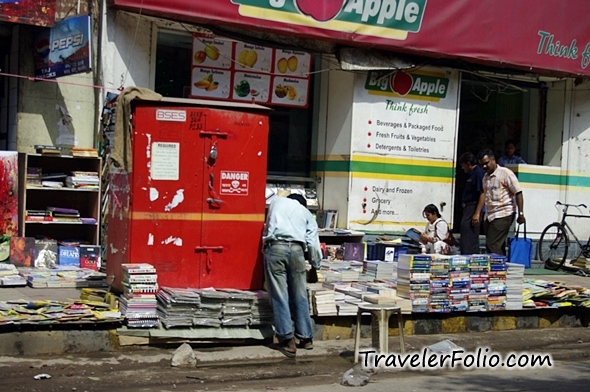 A push cart filled with bottled drinks.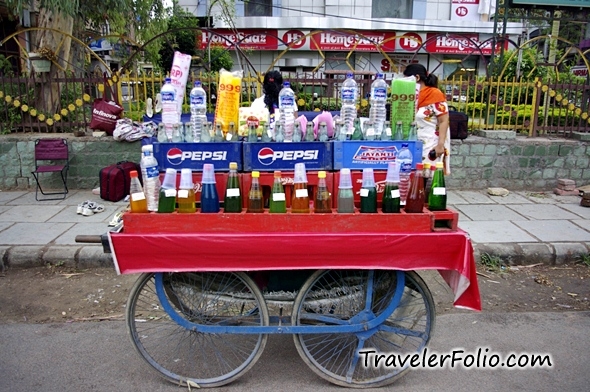 Colourful souvenirs on display at a touristy shopping area.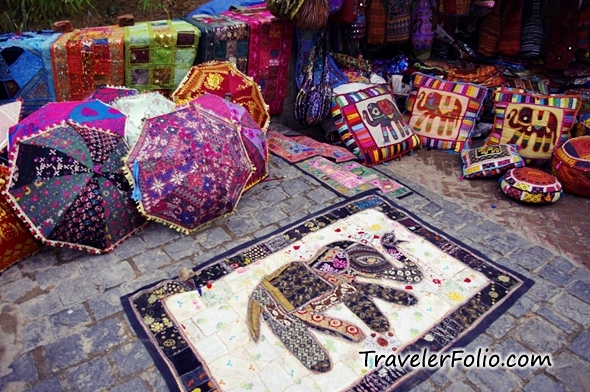 Delhi slums – it's said that more than half of the population in Delhi lives in slums.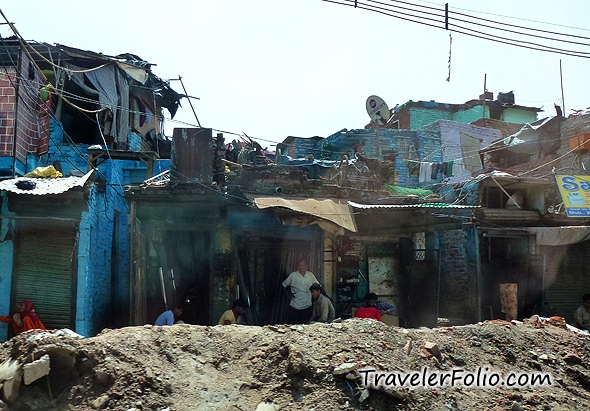 A family with young children under a bridge.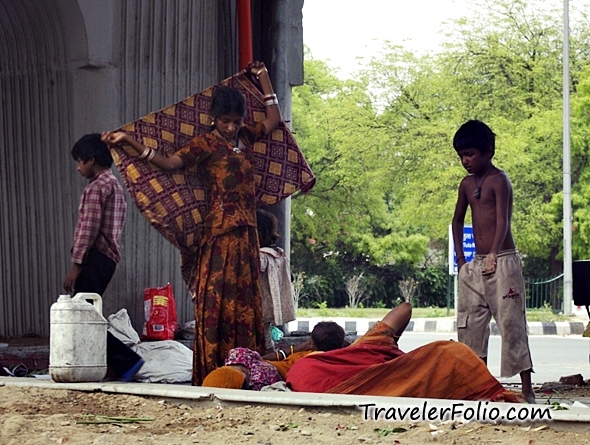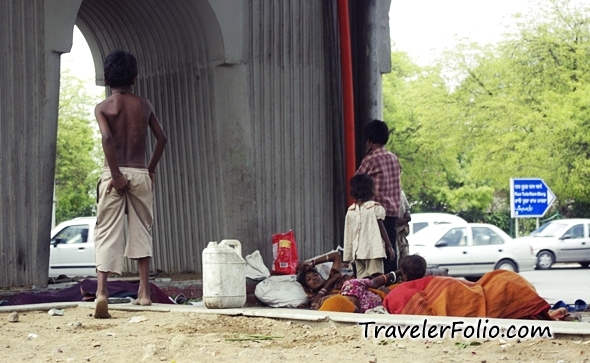 A little girl without any shoes.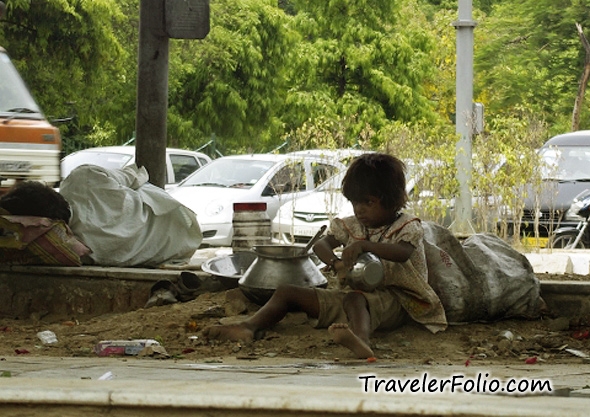 A family of five (2 adults + 3 kids) riding on a motorbike, moving with other vehicles.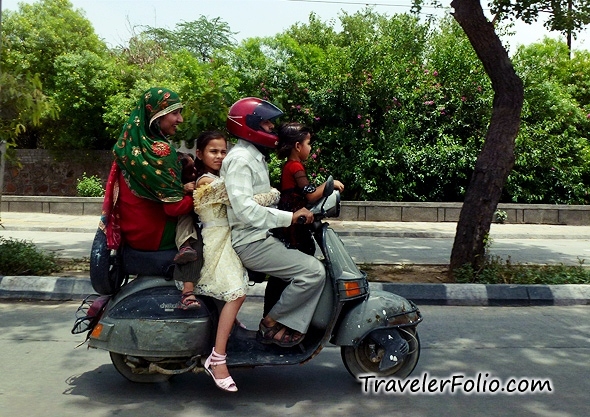 A common sight on the road – a vehicle chock-full of passengers.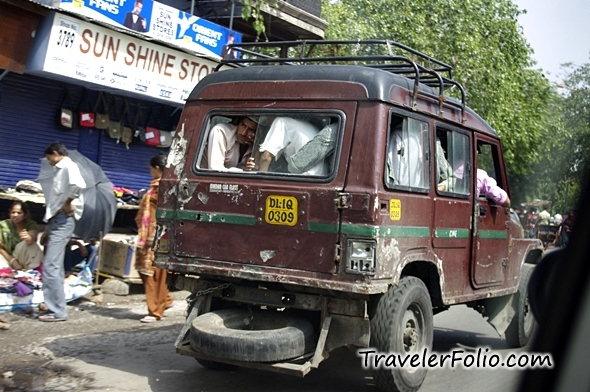 A Delhi bus that runs on the 'World's Largest Eco-friendly CNG Bus Service'.
Security detectors at the Red Fort by Delhi police.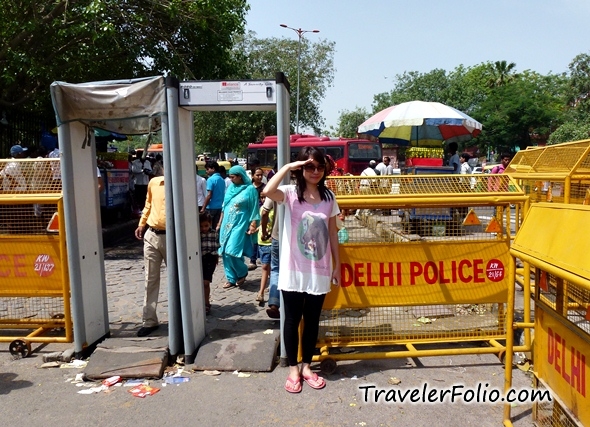 Read all posts on Delhi.