Budget trip to Ho Chi Minh City (HCMC), Vietnam! Me and my gal friend bought cheap tickets from Tiger Airways.
1-way ticket = S$9.90 -> return ticket = S$19.80.
Airport taxes & surcharges = S$130.
Total cost of the return ticket = S$149.80
Visa = free
Heard that now budget airlines are going to charge check-in baggages to offset the high fuel cost. This Vietnam trip could be our last budget trip.
🙁
We stayed in Blue River Hotel in Ho Chi Minh City District 1. It is ranked no. 2 hotel out of 116 hotels in Ho Chi Minh City by TripAdvisor. We booked a twin room without window at USD20 nett per night, inclusive of breakfast. The hotel had prearranged a taxi to pick us at their airport at USD11.
This hotel is actually a family-owned guesthouse with not more than 20 rooms, but you will get 5-stars customer service from the counter. The girls, especially Thuy, would give you a useful city map and advise you on places to go. When we were not sure of the location where we wanted to go, she would even walk us to the road and get a cab for us. Thuy and the rest of the staff are just so hospitable; I have never received such great customer service at a small local hotel before. The staff are just like our friends even though we are of different cultural backgrounds and we only communicate with very simple English.
The lane that leads to Blue River Hotel. A quiet area amidst noisy streets, yet safe for women travelers like us. It is conveniently located in the backpackers' area in District 1, with plenty of cheaper eateries, cafes, pubs and travel agencies, all within walking distance. The famous Ben Thanh Market is also around 15mins of walking distance away. It's easy to get a taxi, for about USD1, it will bring you around District 1. Three kind of Taxi companies that you should look out for in District 1 -> Click HCMC Travel Tips.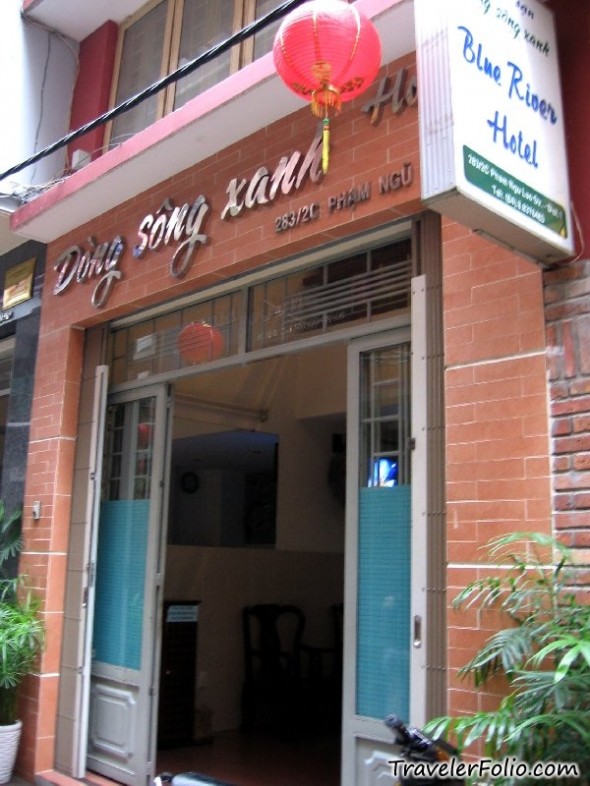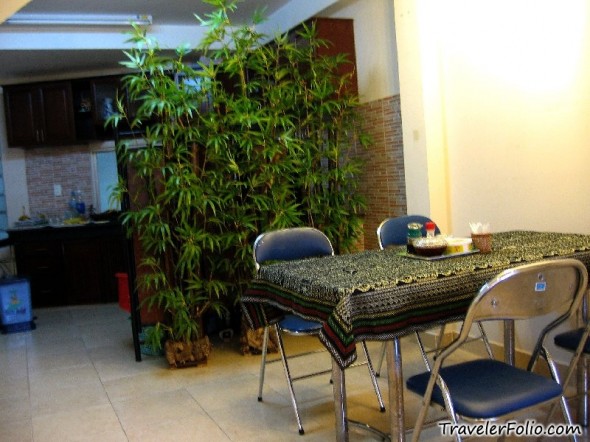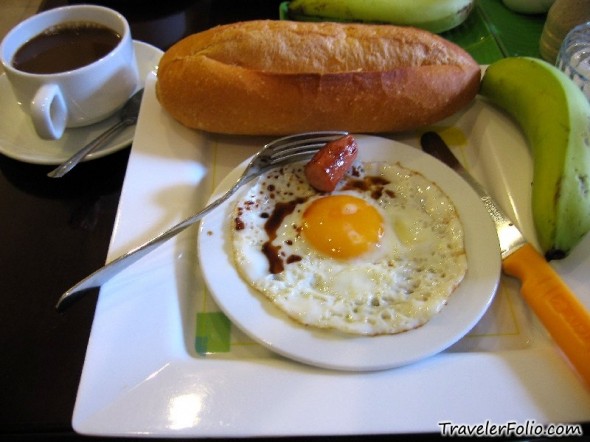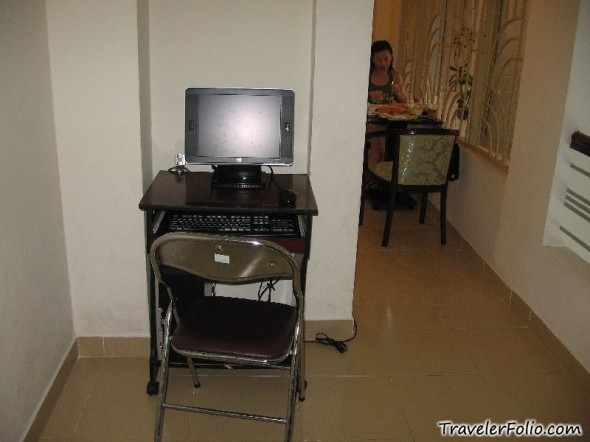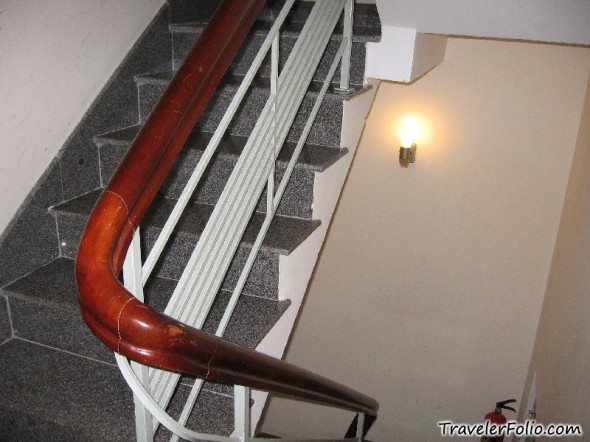 Next day: Cu Chi Tunnels in HCMC!