Continuing from Taiwan Trip 2013 (Part 1) …
Every year, millions of locals and tourists flock to the world-famous Taiwan Lantern Festival for a visual feast of intricately made artistic lanterns, a spectacular showcase of Taiwan's unique flair in lantern making. This year, the 15-day event was held in Hsinchu County – the cultural centre of northern Taiwan and one of Taiwan's Hakka homelands.
2013 is the year of the Snake, the magnificent 'Soaring Snake' auspiciously signifies a year of prosperity and achievements.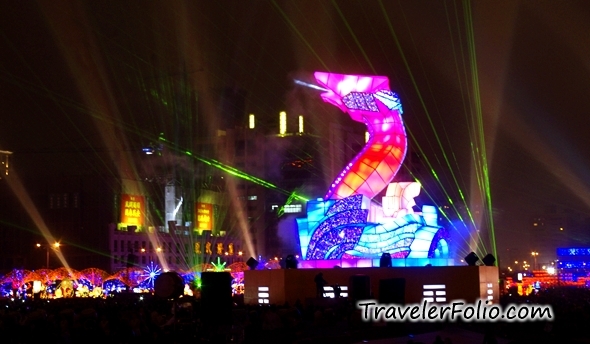 Taiwan Lantern Festival 2013
Taiwan Lantern Festival 2013 was themed around innovative technology, humanity and animation. The exhibiting area was divided into five main lantern zones – 'Soaring Snake Zone' that displayed traditional lanterns and lanterns for competition, 'Hsinchu Opto Technology Lantern Zone' that included a low carbon green lantern area and a water dance lantern area, 'Animated Art Zone' of comic characters, 'Local Culture Zone' featuring Hakka and indigenous people lantern areas and 'Charming Hsinchu Zone' with giant lanterns.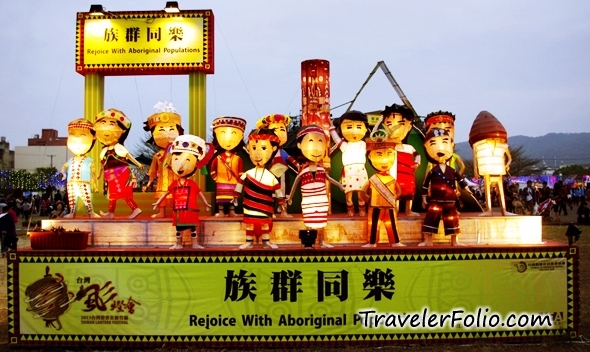 Nothing quite like an exhibition of traditional lanterns, it was choreographed with light effects, movement and music to create a sense of futuristic realism while visitors admired lanterns of all shapes and sizes.
'Pi-Siou' is the legendary icon of wealth accumulation.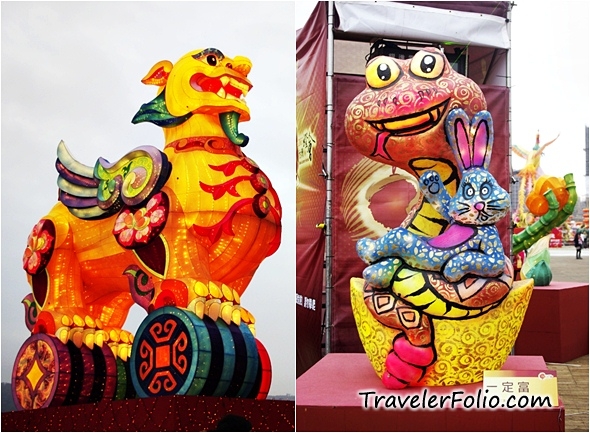 Water dance and performances.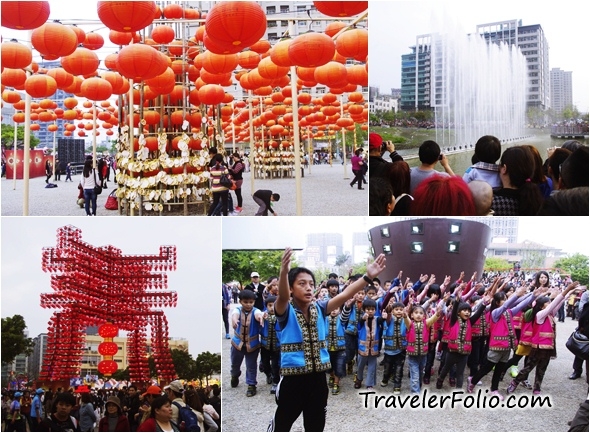 The Animated Art Zone featured an animated express train, an international robot and comic lantern areas. Someone wrote down his wish on a card, hoping to get a robot as birthday present!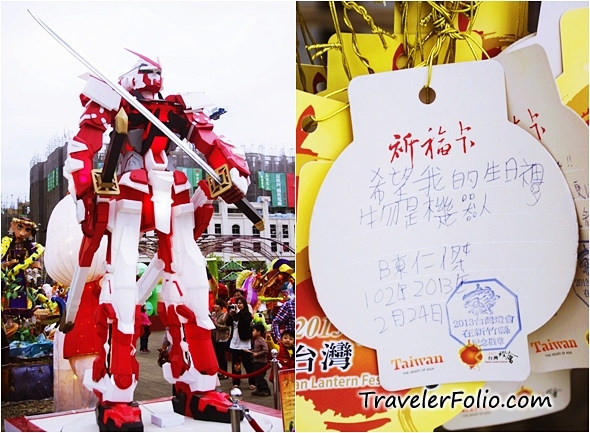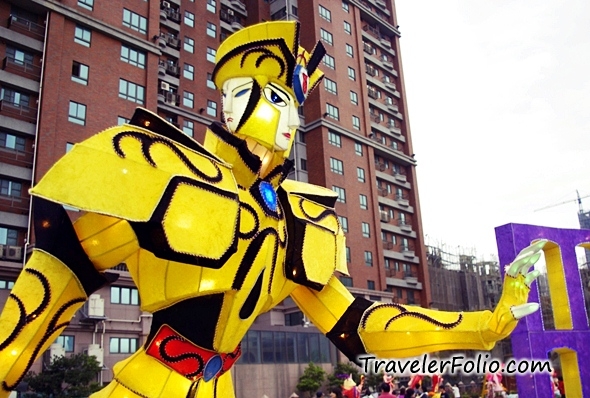 The lively superhero lanterns!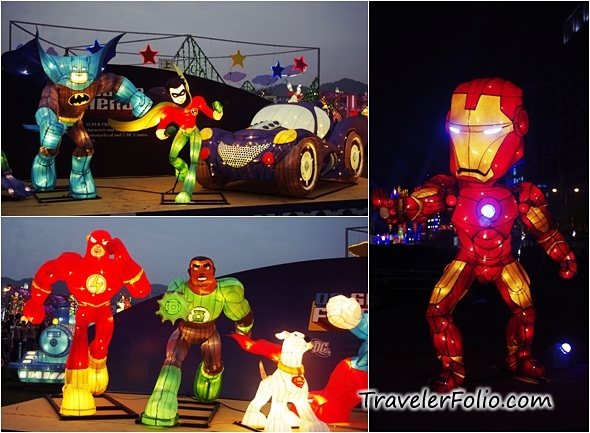 Superman and Batman lanterns.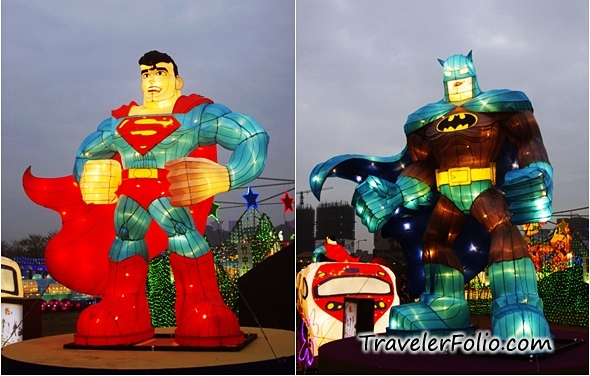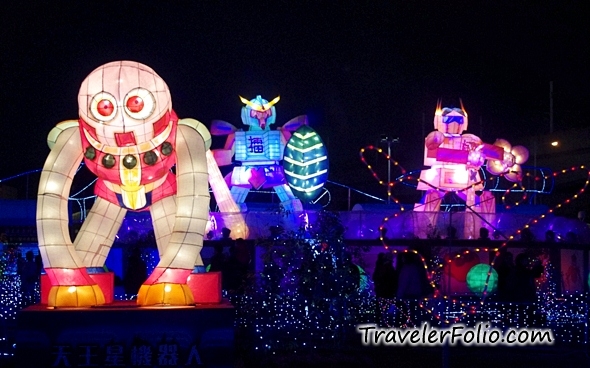 Everyone knows Tweety, she looks oriental here!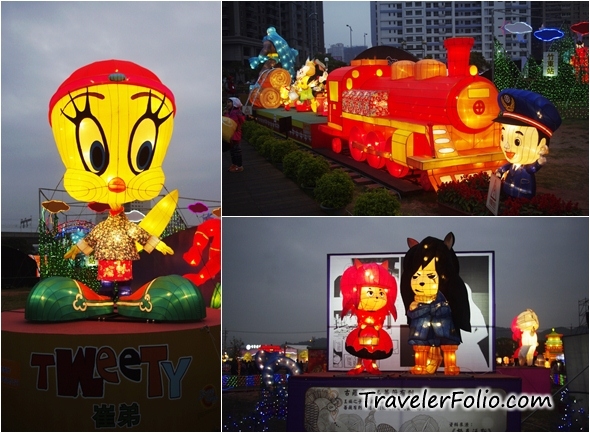 The Looney Tunes gang!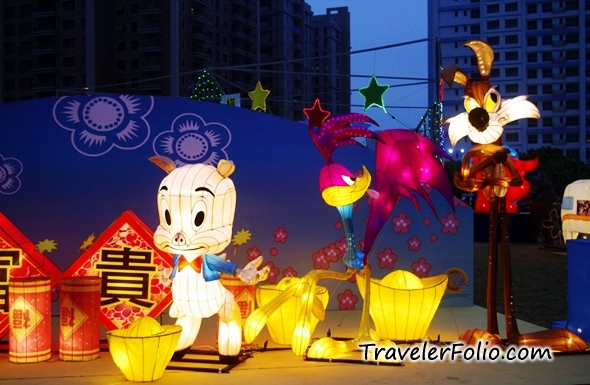 The 'Peaceful Elephant' that symbolizes peace and abundance. Look who's here? Angry Birds and Piggies!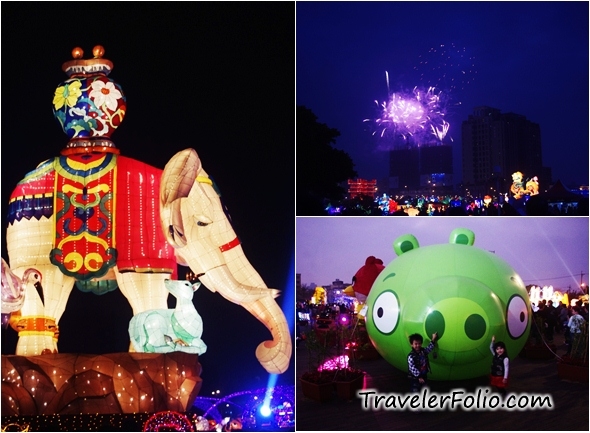 On the last day of the Lantern Festival, there were final performances and rounds of firework display to mark the success of the event.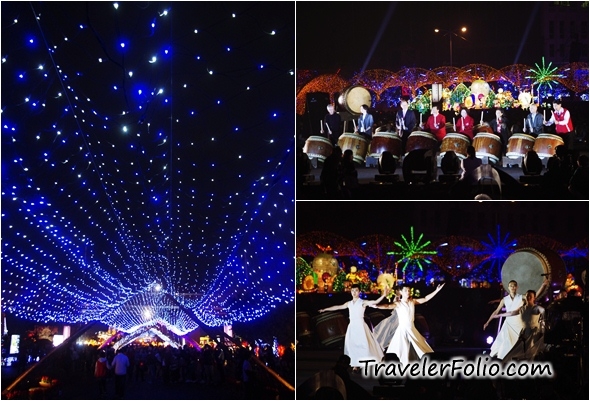 Taiwan Lantern Festival is held annually after Chinese New Year at a different location on the island. Next year's festival will be held in Nantou County. It's definitely worth visiting this grand event of the year.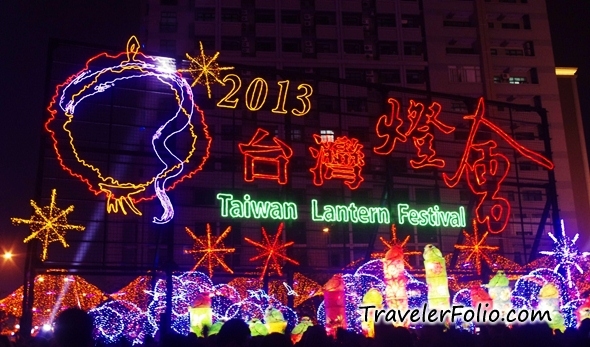 Window on China Theme Park
Dreaming of travelling around the world? Get a taste of it at Window on China Theme Park, Asia's first to showcase miniature world famous architectures intricately constructed with a ratio of 1:25 to the original size. The park consists of four themed areas – Miniature World, European Indoor Park, American Adventure and Jumbo Wave Water Park.
The Miniature World comprises of Mini Taiwan, Mini China, Mini Europe, Mini America and Mini Asia. Mount Rushmore National Memorial, Taj Mahal, the Leaning Tower of Pisa, the Forbidden City and Great Wall of China are some of the world wonders and famous landmarks being shrunk into mini size. Look out for tiny people too!
Mini Taiwan: Chiang Kai Shek Memorial Hall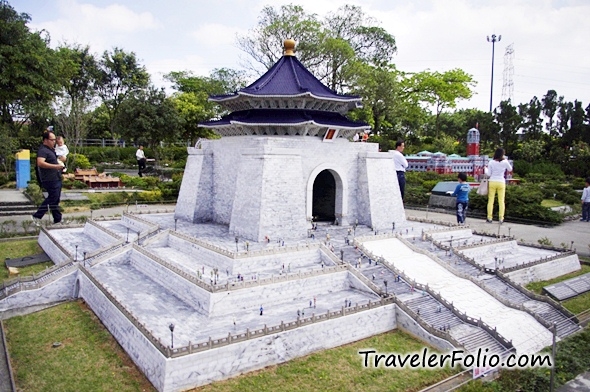 The Presidential Office Building with rows of tiny people and cars!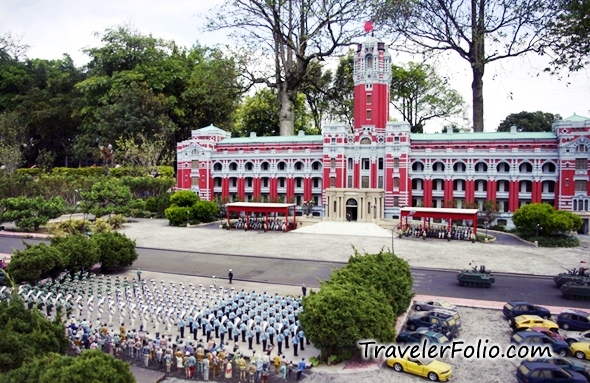 Déjà vu! Look familiar on Chinese drama? Now you see The Forbidden City in mini version with rows of imperial guards!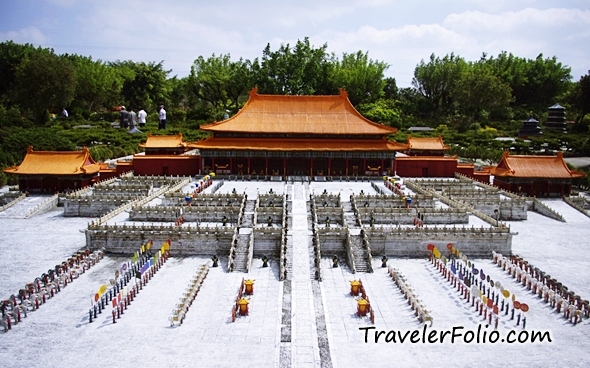 Tweak the photos a little and I bet they look just like the Imperial Palace you have seen on drama!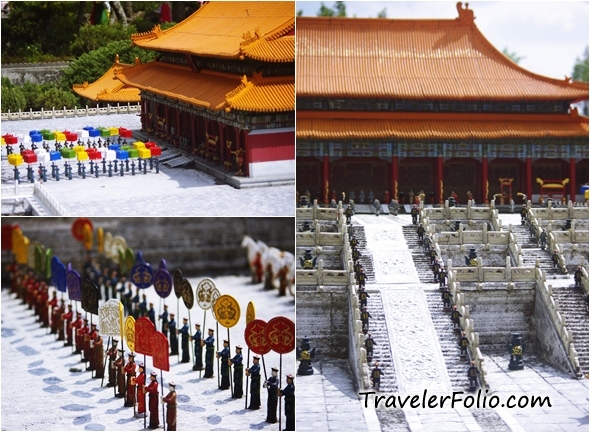 The Great Wall of China, one of the seven wonders of the world.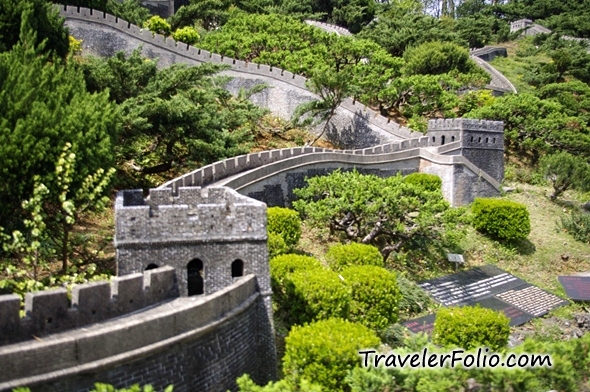 Intricately carved Buddha statues in a mini world.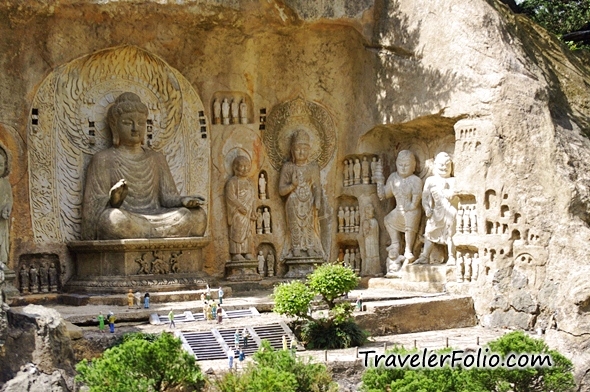 The Panda sanctuary with cute mini pandas!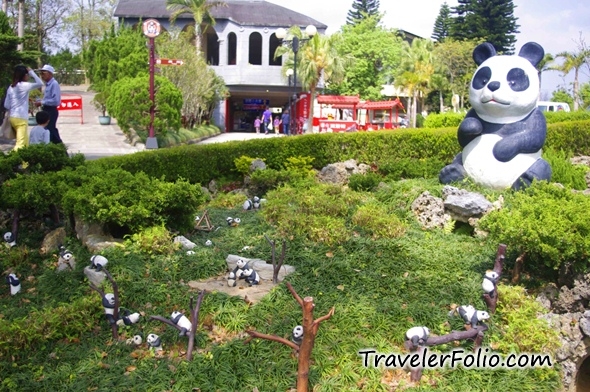 The Leaning Tower of Pisa; we've seen the actual one years ago!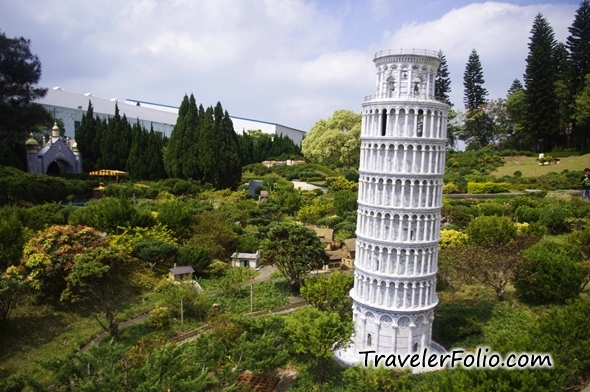 Mini Europe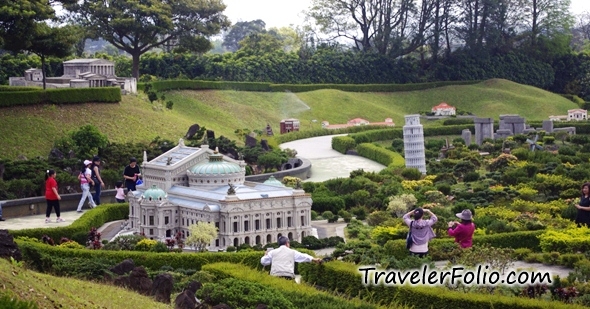 The world known iconic landmark – Mount Rushmore National Memorial at Mini America.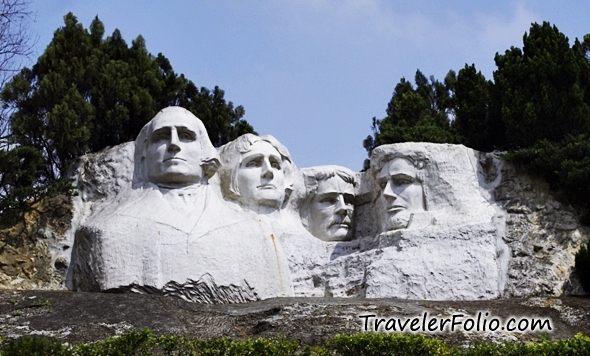 The mini Taj Mahal, a symbol of love. We were admiring the architectural wonder in Agra sometime back, it's heaven on earth.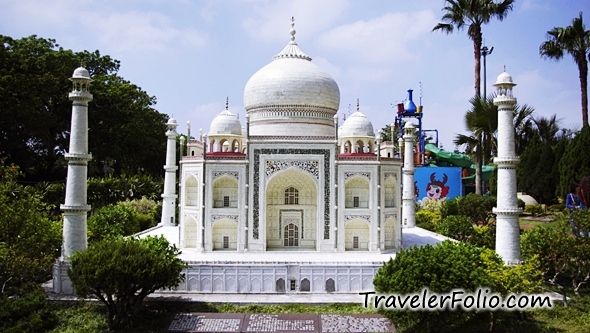 The world famous Notre Dame of Paris.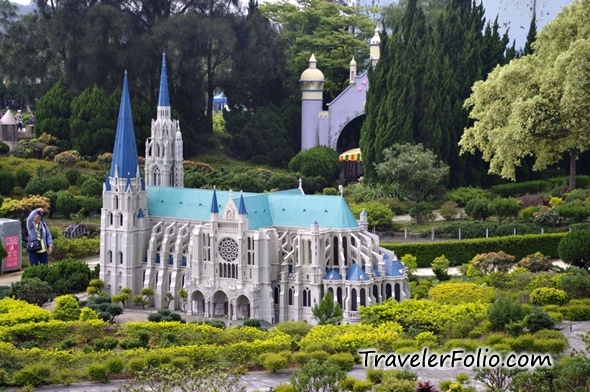 A small world for the kids.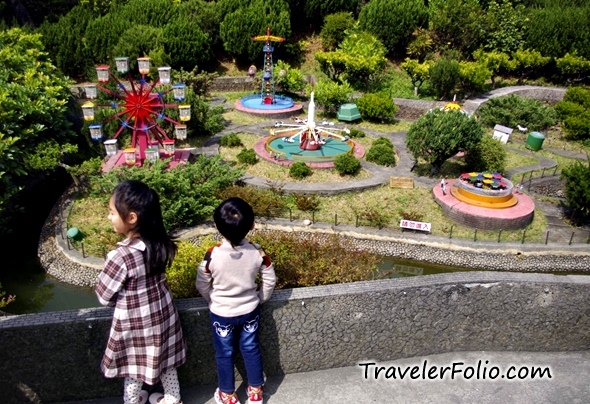 Get on the Ferris Wheel for a bird's-eye view of the park or hop onto the Mini Jeep for a wild ride; if that isn't thrilling enough, take on the Indoor Roller Coaster for a speedy ride into darkness. For summer only, Jumbo Wave is one of the main highlights. The boat ride sails along the Nile River and takes you up to the 12th floor before taking a plunge down with a big splash as high as 6 floors!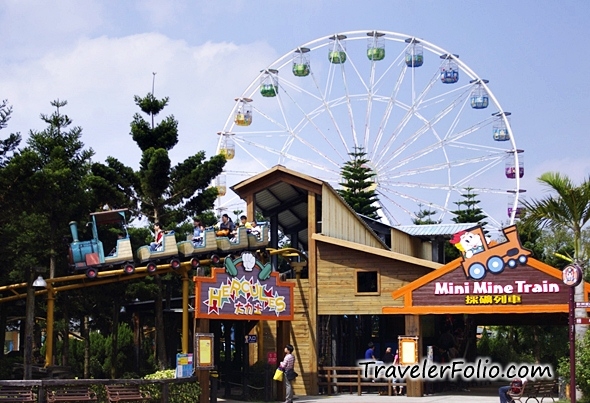 Hop onto the WOC Tour Train and breeze through the park while enjoying the breathtaking view of the Lungtan Eastern Beauty Tea plantation. Catch interesting performances at Pharaoh's Theatre, European Castle Stage and Ferris Wheel Stage and Taiwanese Folk Art Theatre. The amazing Sichuan Changing Face and acrobatic performances are not to be missed.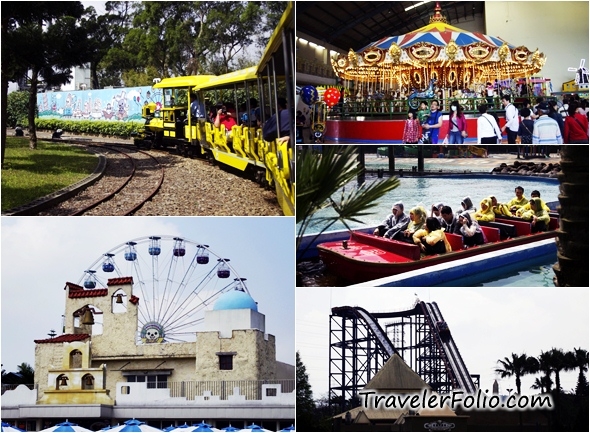 Window on China is only 30 minutes from Taoyuan Int'l Airport and 45 minutes from Taipei. The variety of indoor and outdoor amusement and entertainment facilities makes it a fun-filled attraction for family and friend gatherings.
Accommodation in Taoyuan
On the first day of the trip, we checked in at Taoyuan Hotel, a good choice for business travellers as the four-star hotel is conveniently located within 20-minute car ride from Taoyuan Int'l Airport and 30-minute from Taipei. The rooms are very spacious and appointed with cable TV, Internet and most of them come with two double beds or a king size bed. You get free access to the gym and sauna as well.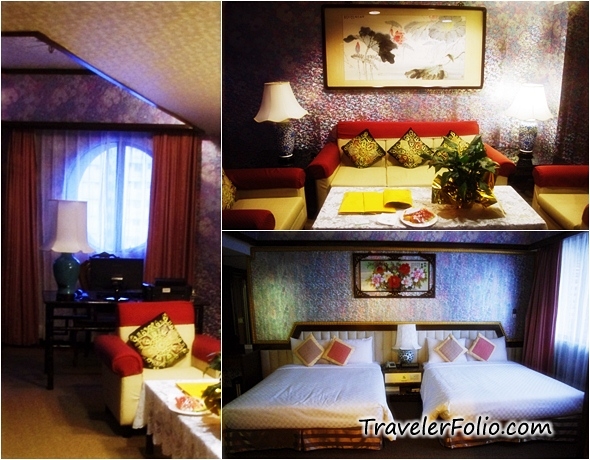 Nearby attractions of the hotel include Window on China Theme Park and Lotus Scenic Area. For FREE airport shuttle service that is provided from 5:30am to 12pm, make a request to the hotel 3 days before arrival.
Read Taiwan Trip 2013 (part 2) and Taiwan Trip (part 3).