Kimberley street has lot of good food! However, just like many famous stalls in Malaysia, those hawkers only start business at night. So, forget about dieting in Penang. It's supper time!
It was drizzling, but that did not deter our eating mood to try out those authentic Penang hawker food.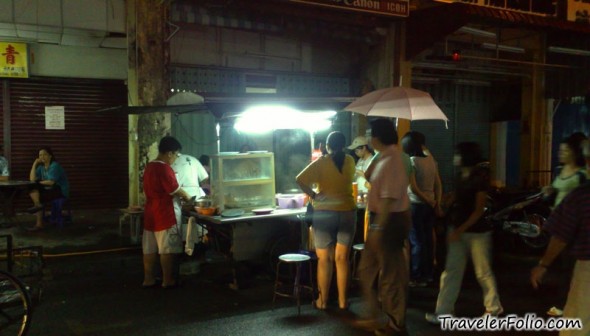 The popular stall selling Duck Kuay Chap. "Kuay Chap" (粿汁) means flat noodles with broth. U can call it Kway Chap or Koay Chap as long as it sounds right!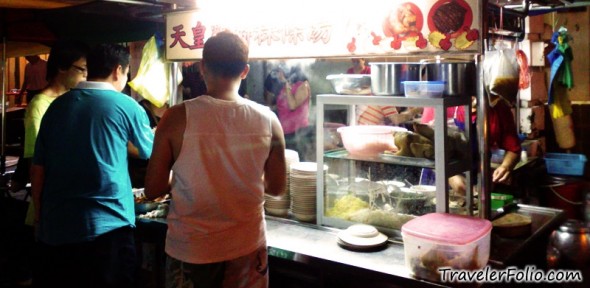 Very tasty duck noodles with slices of duck meat and wonder why it also comes with two fishballs. @_@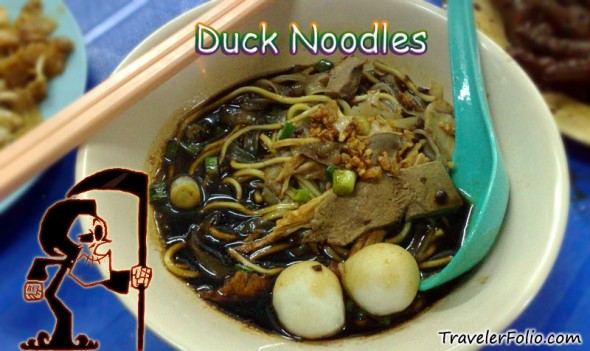 For those who have never tried Char Kway Teow (fried flat noodles with cockles, scrambled egg & bean sprouts), and if you are in Penang, try it from this stall at Kimberly Street. The man was frying Kway Teow. "Char" means fry, "kway teow" means flat noodles in Hokkien dialect.
Some Penangites think this is the best Char Kway Teow in Penang! The stall is famous for Char Kway Teow with duck egg. But for twice we ate from this stall, the duck eggs were sold out. =(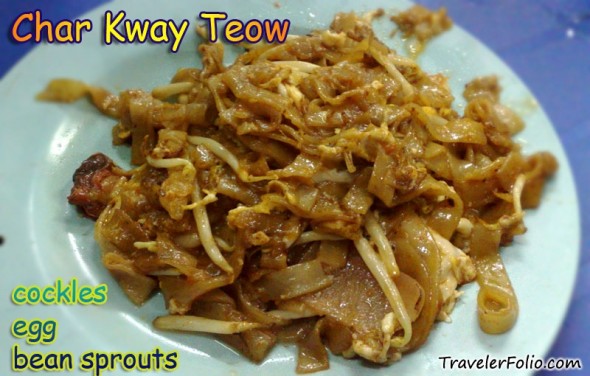 These are braised chicken feet. Chinese like to give beautiful and rhythmic names to their dishes, and as such chicken feet is also known as "Pheonix talons" (凤爪 ). Chicken feet are very gelatinous and have high collagen content that is believed to be able to treat or prevent wrinkles. But, chicken feet are bizarre food according to Bizarre Food host Andrew Zimmern.

People who eat chicken feet simply love them very much, and they'd love this dish at Kimberly Street. I used to cringe at the sight of chicken feet and wonder what's so nice about them when you need to spit out alot of small bones and the texture is weird. But from now on, I will try some for the sake of collagen intake!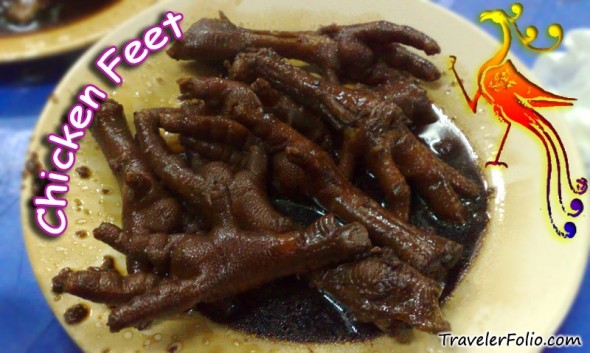 Tender, smooth and yummlicious braise chicken drumstick. Everything is just right!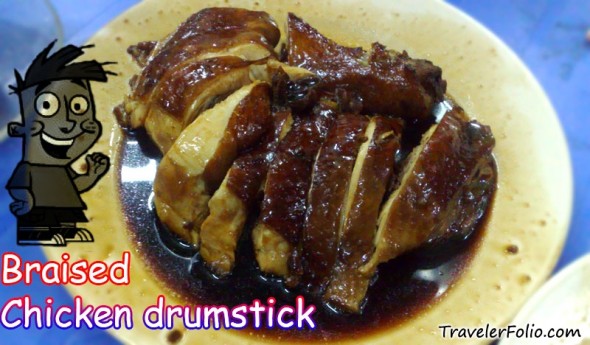 Read Penang Bridge | Food at Bukit Jambul | Penang Botanic Gardens