Please tell me if you've seen Nessie. From Edinburgh, we joined an optional day trip and bussed for 5-hr deep into the famous Scottish Highlands to Loch Ness for Nessie but she wasn't around.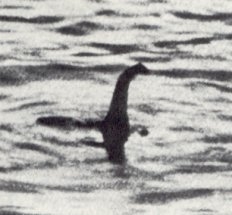 (Surgeon's Photograph is said to be a hoax.)
Affectionately known as Nessie, the legendary Loch Ness Monster is believed to inhibit in this deep freshwater lake nestled amidst the lush green rolling hills in Inverness.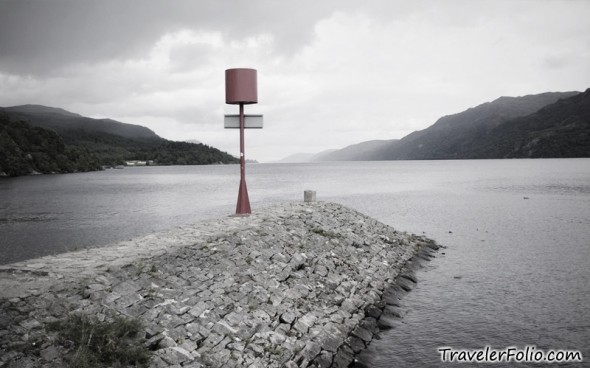 Keep your eyes peeled. Who knows Nessie is lurking in the lake and you might catch a glimpse of her. Be trigger ready!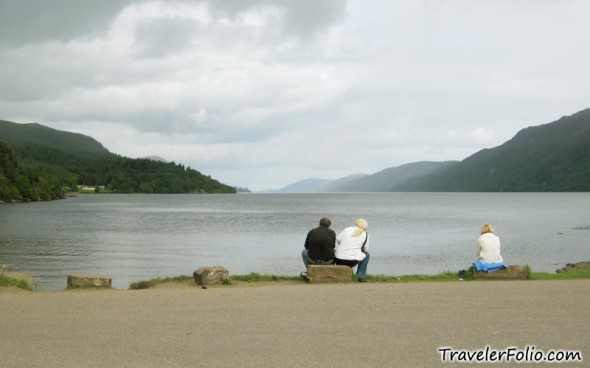 The Loch Ness Cruise that ferries visitors to enjoy the lovely scenery of the world famous Scottish Highlands and lake.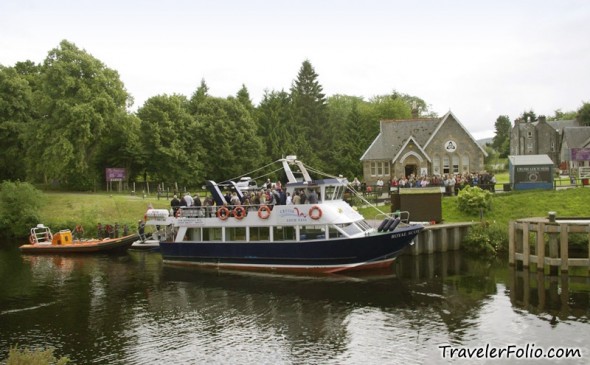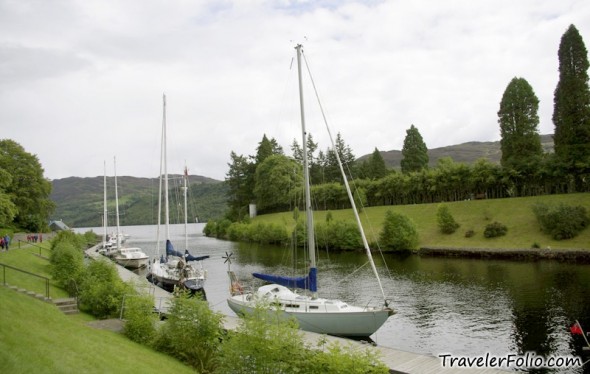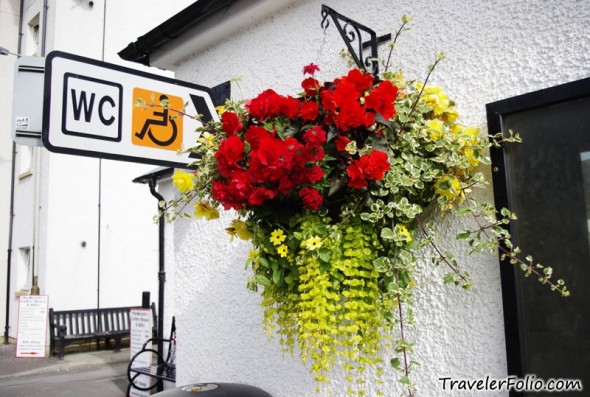 When you are in Scotland, consider a day trip to the rugged Scottish highlands for the stunning scenery. Our STA Topdeck optional day trip included sightseeing at Loch Ness and Glencoe, a beautiful scenic area with a grim past where the massacre of the MacDonald clan took place in the late 17th century in Stirling.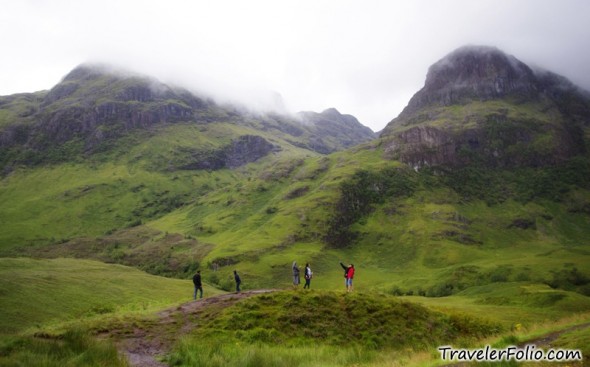 Glencoe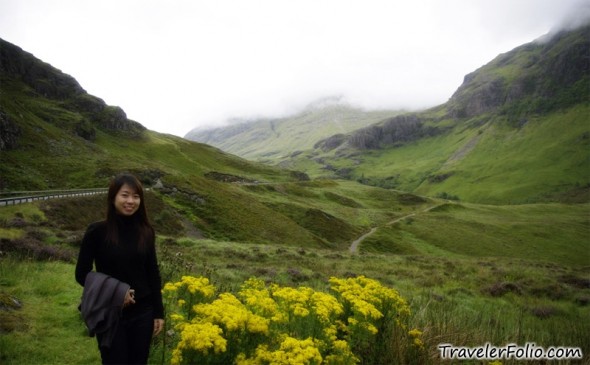 You've got to love the picturesque ride back to Edinburgh… it's another 5-hr of coach journey.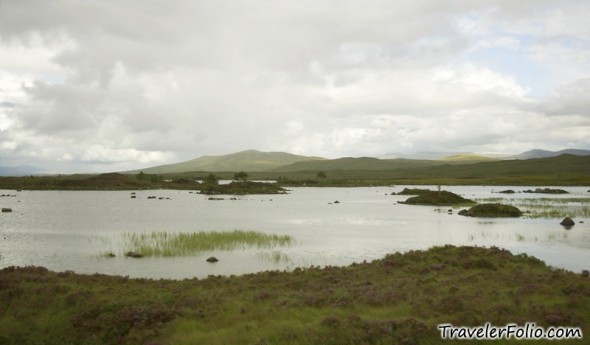 I think that's a castle That's Stirling Castle on top of the hill, overlooking herds of sheep gazing in the pasture.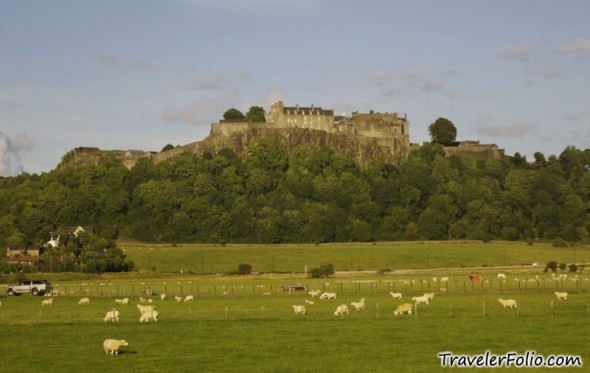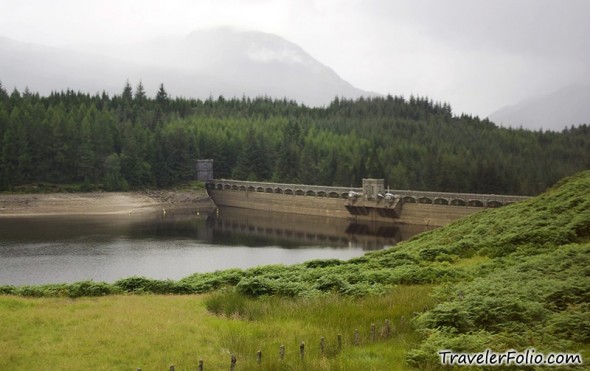 Scottish Highlands.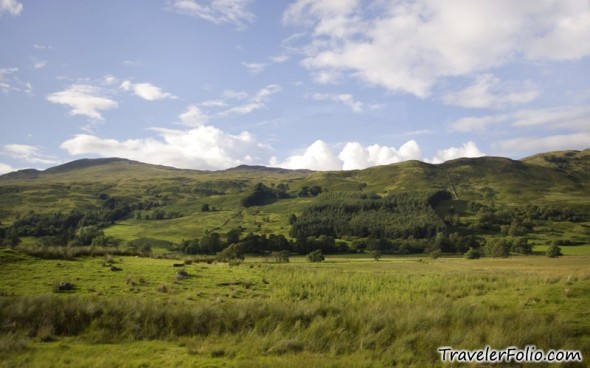 Did you see rainbow on the other end?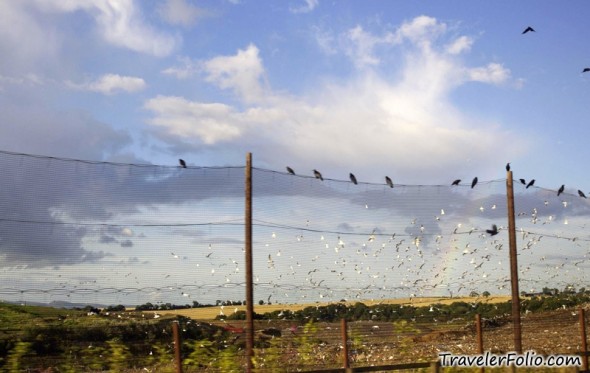 The Forth Railway Bridge – the Scottish landmark is one of the longest bridges in the world.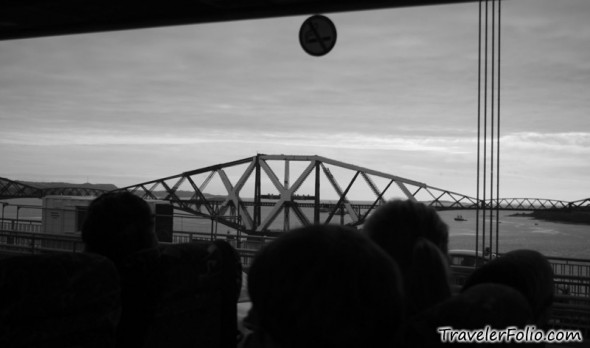 Where to eat in Edinburgh? You know we had Haggis the previous night at a Scottish Ceilidh dinner, an optional itinerary by STA Topdeck.
By the time we reached Edinburgh, it was already about 7pm. The touristy city is awake till late night and we had dinner at Bella Italia located at 54-56 North Bridge at the junction of Royal Mile. The popular restaurant serves very nice Italian food at an affordable price, ie. less than 10 GBP for a plate of al dente pasta loaded with big prawns/meat.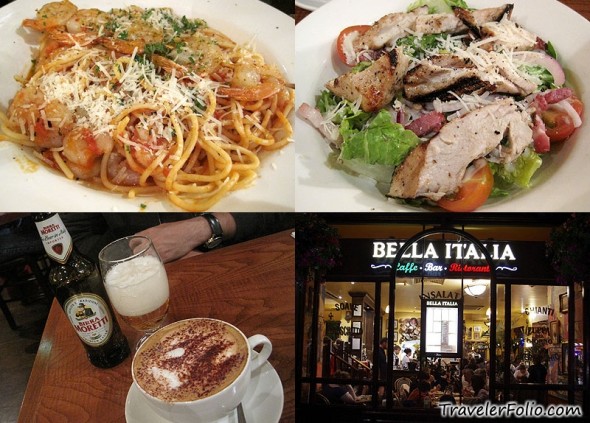 Another quick snack that makes me salivate at the thought of it is the freshly baked potato filled with a huge mass of egg mayonnaise. This costs less than 4GBP and it's good for 2 servings!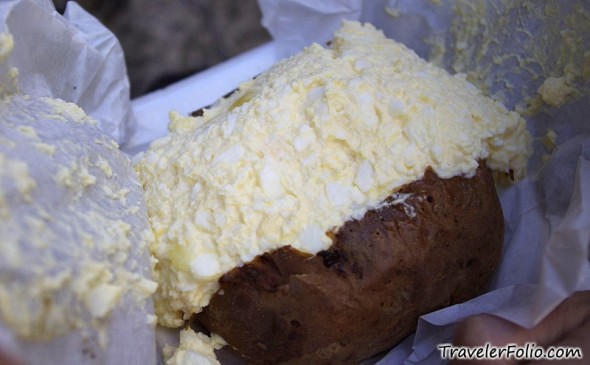 The Baked Potato Shop is touted as the "Hottest Tattie in Town". Mind you, it seems to be! I love their baked potato so much that we went to the shop twice to queue for a piping hot one. It's vegetarian. The shop is located at 56 Cockburn Street (why that name), somewhere around the corner along Royal Mile. Note: no seats in the shop.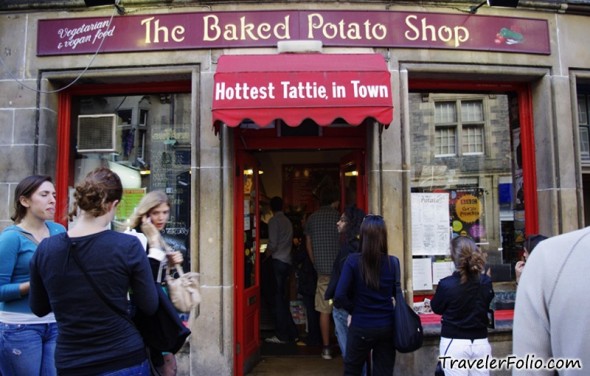 We chanced upon Old Calton Cemetery that is a burying ground for celebrities since the 18th century.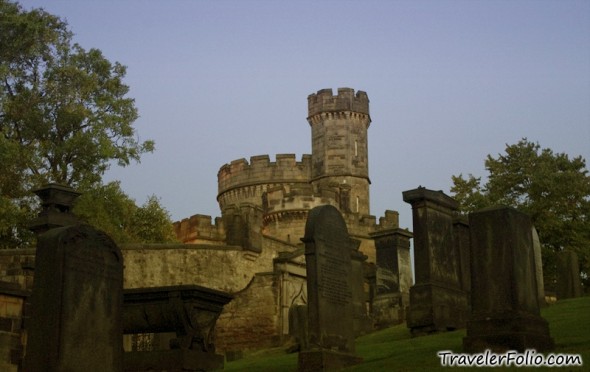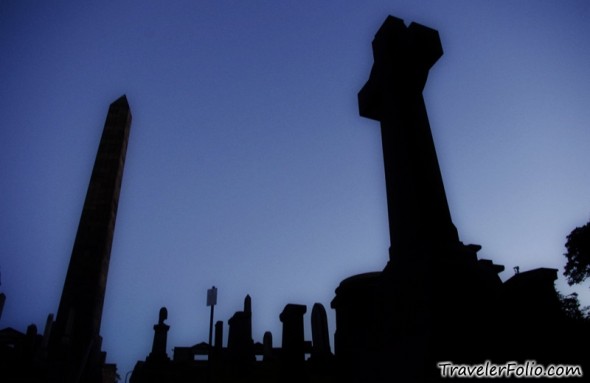 The mesmerizing old town of Edinburgh at night.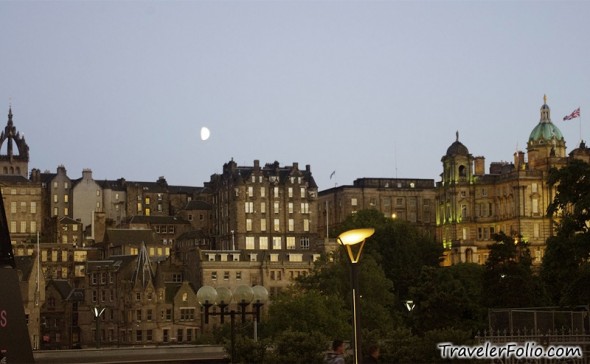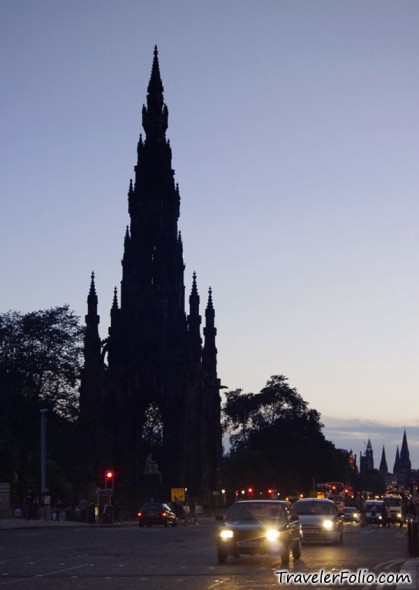 Here is my 3 days 3 nights itinerary in Edinburgh, Scotland:

Day 1: Crossing to Scotland Edinburgh Festival – The Fringe 2010

Day 2: Edinburgh Castle & Scottish Ceilidh Night

Day 3: Scottish Highlands (Loch Ness)
After spending three nights in Edinburgh, We were bound for the largest city of Scotland – Glasgow. Check out the Glasgow holiday itinerary.