While looking for accommodation in Perth, we were recommended the newly opened Sage Hotel West Perth. I read many good reviews about the hotel, which is actually under Singapore-based hotel group, SilverNeedle, so we went ahead to stay there for three nights.
With GPS, it was pretty easy to find Sage Hotel and took around 30 minutes' drive from Perth Airport. As we stepped into the hotel, the atmosphere was homely and welcoming. Checking in was a breeze. The receptionist was polite and very helpful to print out maps to show us the nearest supermarkets so that we could get some groceries and baby food on the first day of arrival.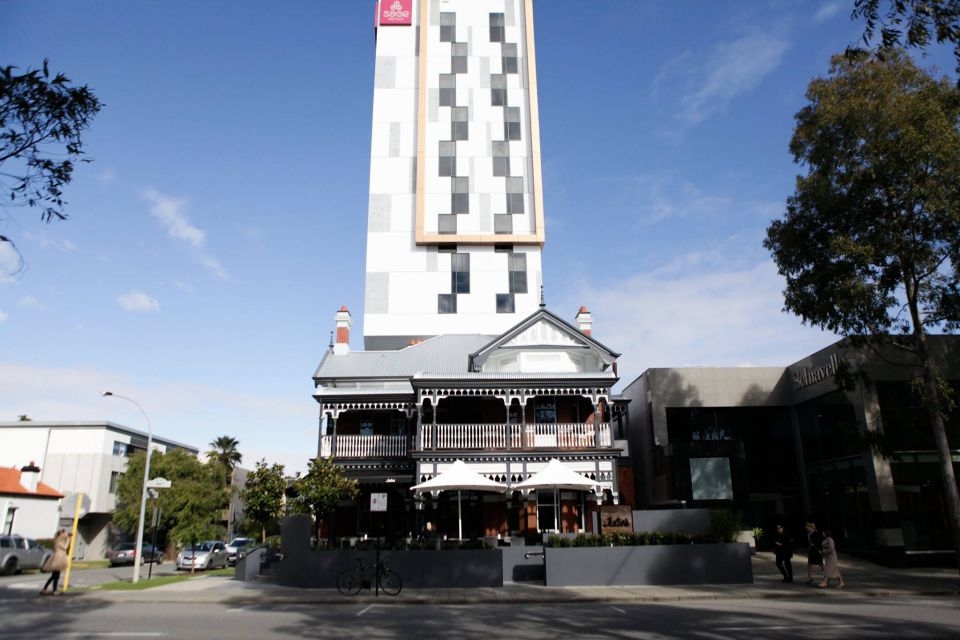 For hotel guests who drive, parking is free at Wilson car park that's within a stone's throw away from the hotel. On weekends (from Friday evening to Sunday), it's free to park along the roadside of the hotel as well.
Officially opened in August, this lovely hotel boasts 101 well-appointed spacious guestrooms, each equipped with modern furnishings and amenities. For tech-savvy travellers, you will be happy to know that the hotel provides complimentary high-speed WiFi.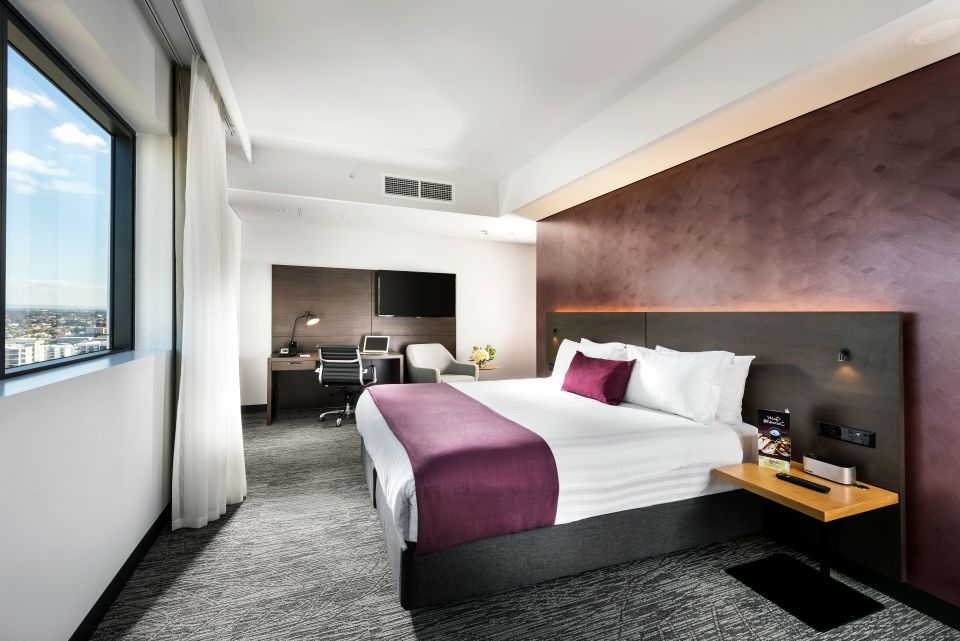 [Sage Hotel West Perth images from facebook/SageHotelPerth]
The Sage Deluxe Room is a relaxing retreat with extra living space to move around in, featuring a comfy King bed with custom mattress, a work desk and a 48-inch wall-mounted TV. The bathroom offers dual shower heads and my favourite SOAK superfood skincare products.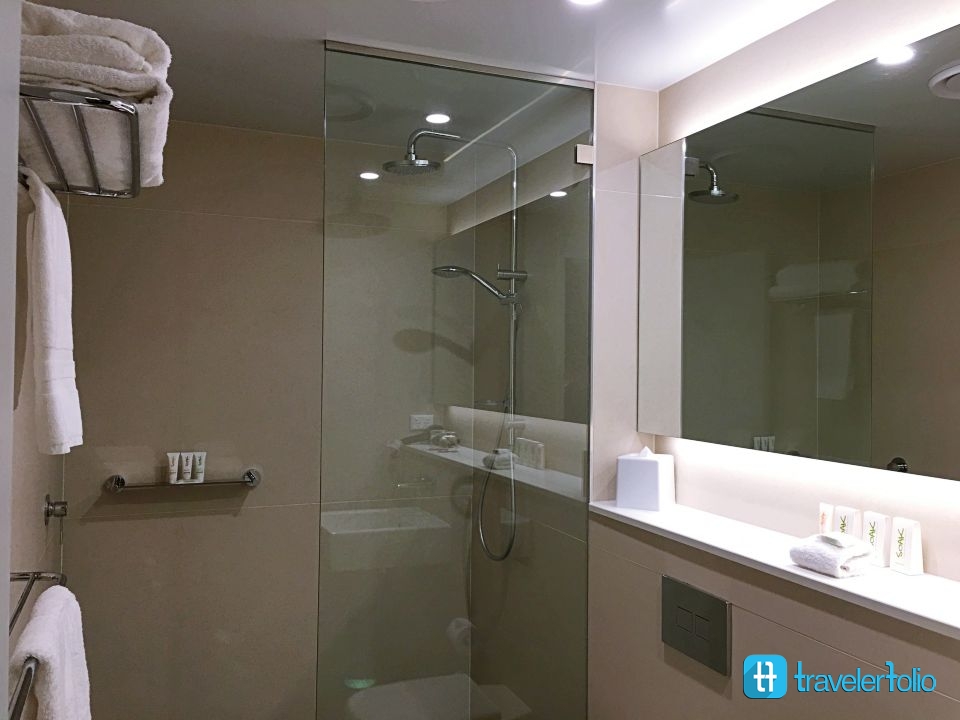 The 24hr gym at the hotel.
Breakfast is served at Julio's. This vintage themed Italian restaurant offers lunch and dinner as well.
Breakfast choices to add a boost of energy before we set off for our day trip around the city and beyond. The cappuccino was yummy!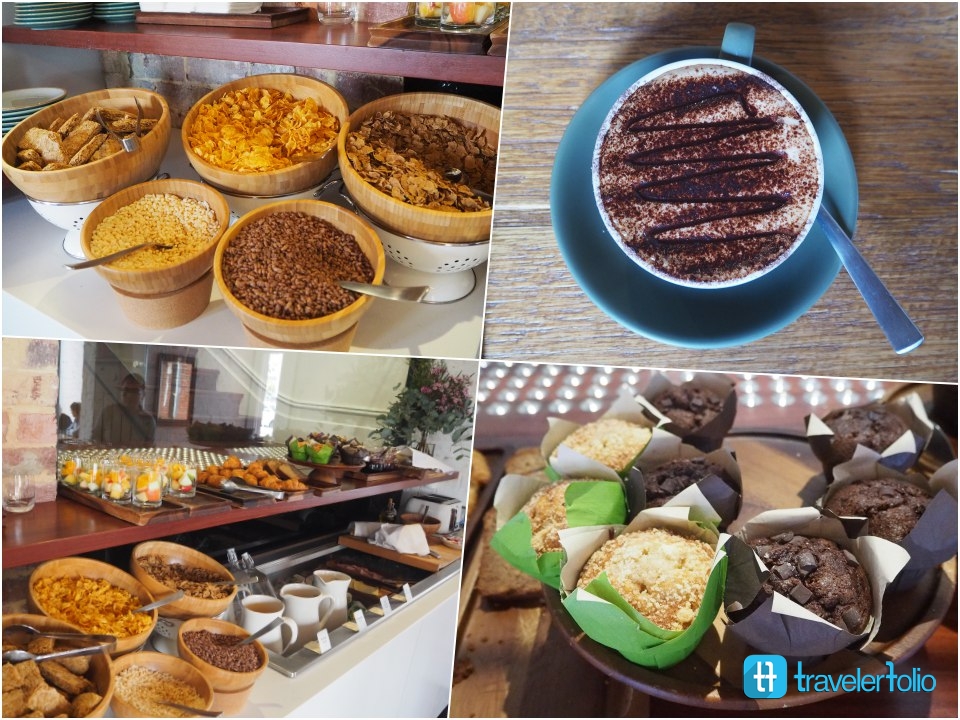 Our chubby lil one getting ready for another day of "gai gai" outing.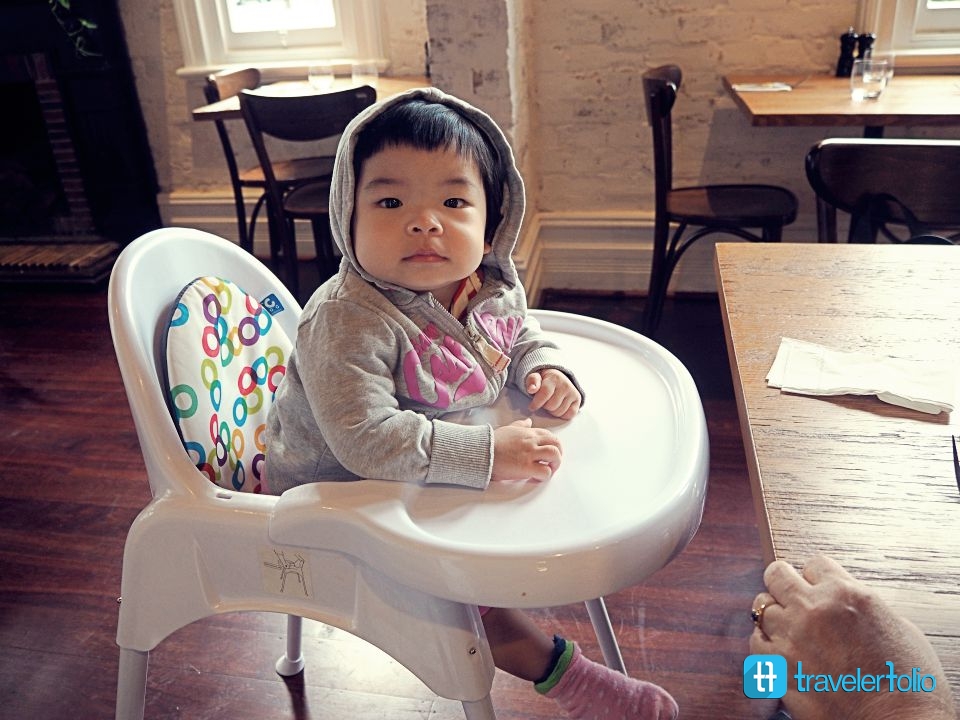 Tucked away from the busy streets, Sage Hotel is ideally located near Perth's city centre and Kings Park, a must-see when visiting Perth. Exclusively for Singaporean travellers, you may want to know more about the new deals and "Sagecation" packages at Sage Hotel West Perth or make booking on sg.sagewestperth.com
Perth is the gateway to Western Australia's iconic destinations like the Pinnacles Desert, Geographe and Margaret River regions, all easily accessible within 2 to 3 hours' drive. Local trips to popular places like Fremantle (Freo) and Swan Valley wine region are a half-hour drive away.
For self-driving trip, it's good go through the pre-trip checklist to be better prepared before you hit the road and know what you should look out for while on the road. Hertz Self-Drive Toolkit includes Driving Checklist and Australia Driving Guidelines with tips on driving in the Outback and suggested itineraries I find useful and handy.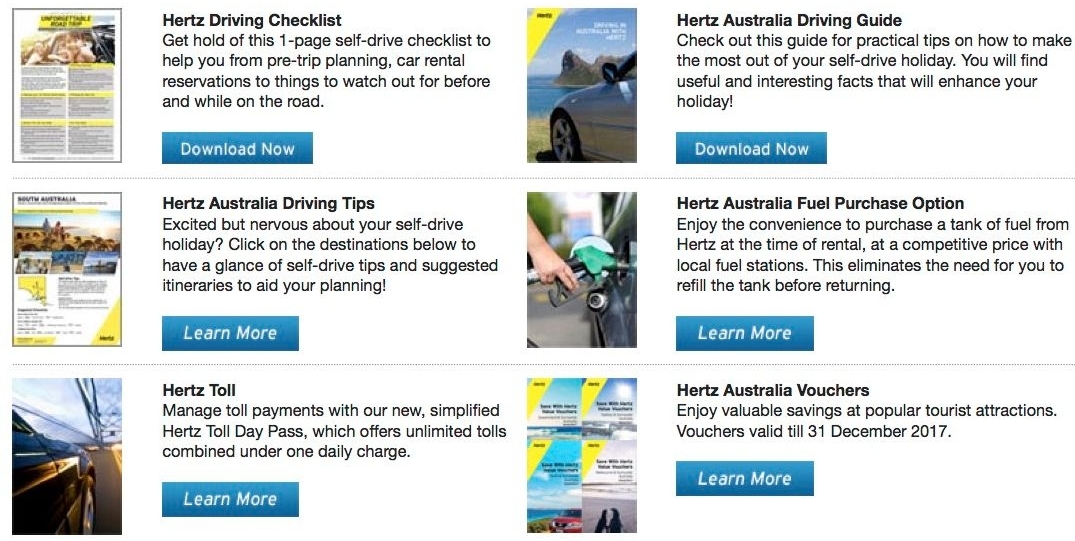 Our 8-seater family rental car from Hertz.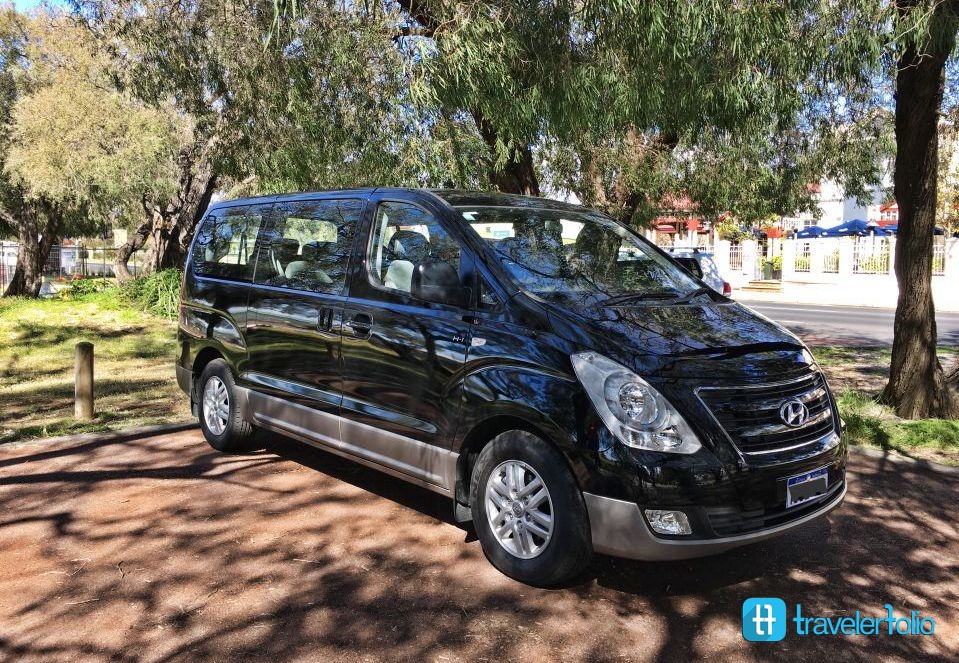 Kings Park is definitely a must-see when you are in Perth. It's one of the world's largest inner city parks, offering a spectacular panoramic view of Perth city skyline and Swan River. Sage Hotel West Perth is within walking distance (25-minute) to Kings Park.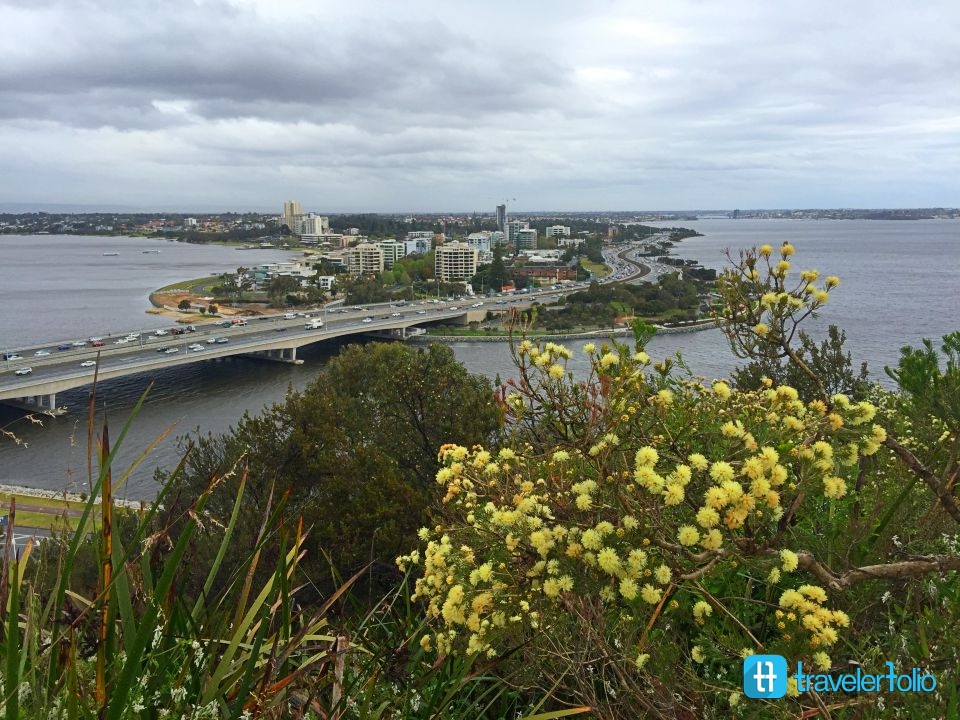 Fremantle or 'Freo' is 30-minute drive from Perth city. The touristy attraction evokes an old world charm with Georgian and Victorian-era architecture.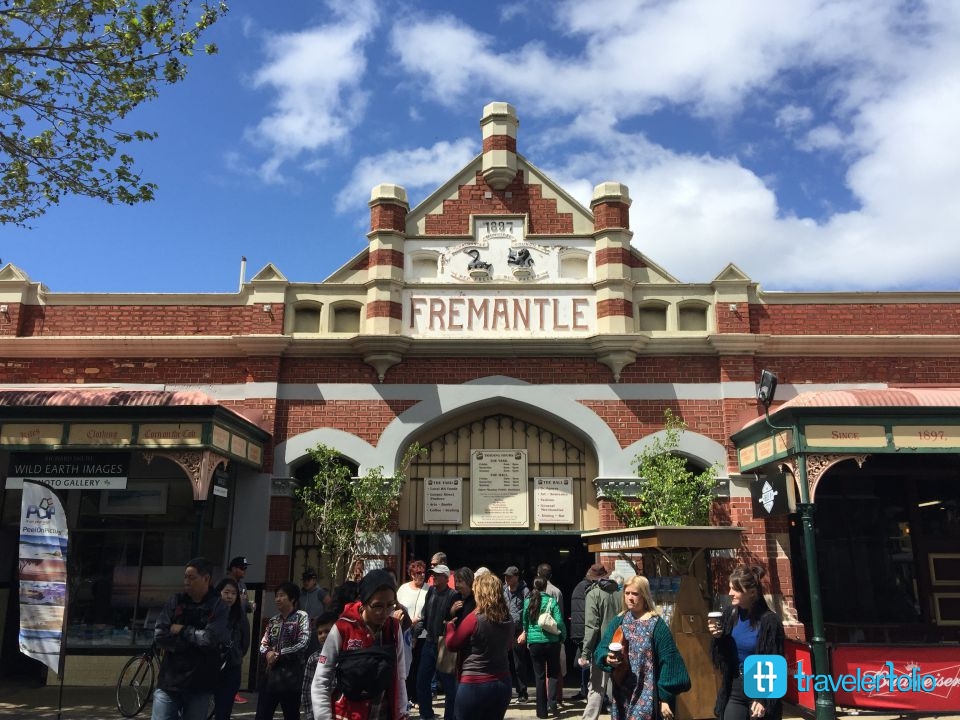 We were here for the Fremantle Markets which have been around for over 100 years. It easily takes up a couple of hours browsing through the stalls selling fresh produce, fashion, souvenirs, local handicrafts and indigenous art, artisanal food, coffee, pastries and so much more.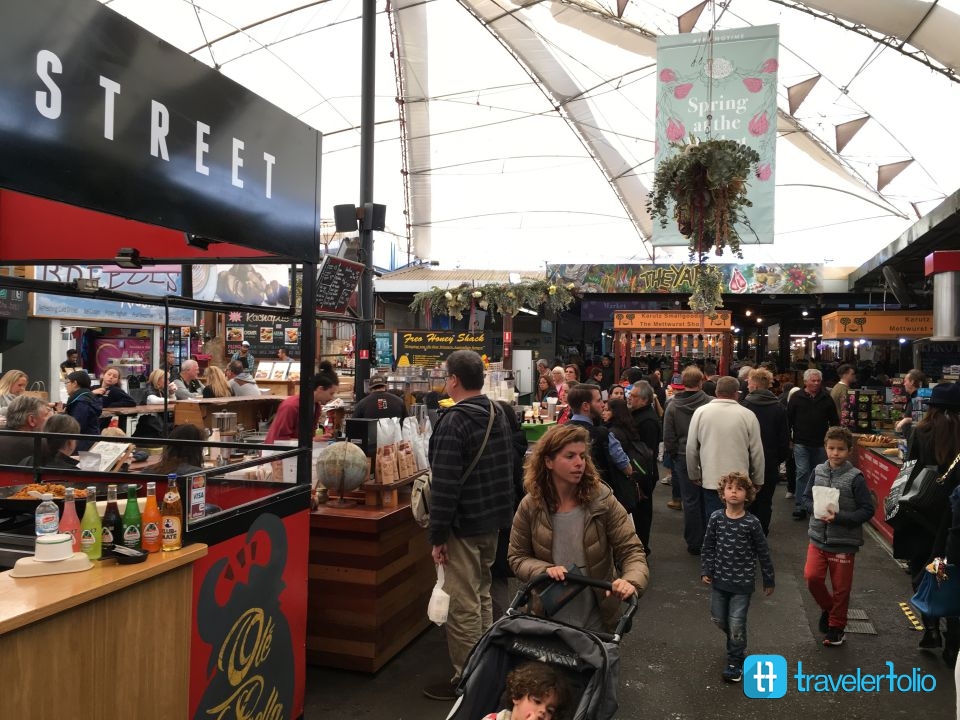 Besides the Fremantle Markets, other highlights include Fremantle Prison, Western Maritime Museum and Fremantle's Fishing Boat Harbour where we had seafood lunch.
For a day trip out of Perth, we set off early in the morning to go southwest to Busselton, and as far as to Cape Naturaliste lighthouse in Geographe Bay. If you'd like a little adventure and don't mind driving long distance, this day trip takes about 3 hours to drive to the Geographe Bay and another 3 hours back to Perth. No sweat, it was a pleasant and comfortable road trip even for our little one!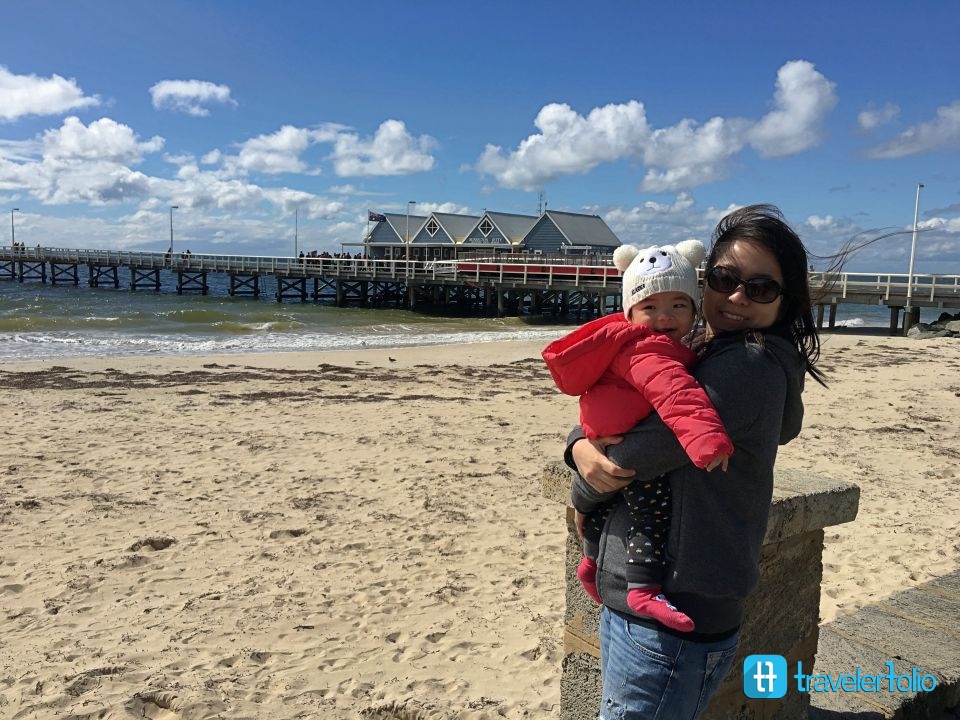 The Busselton Jetty is so long that you can take a train to the other end of it! Built over 150 years ago, this jetty is the world's second longest and stretches 1.8 kilometres over the waters of Geographe Bay to the Underwater Observatory.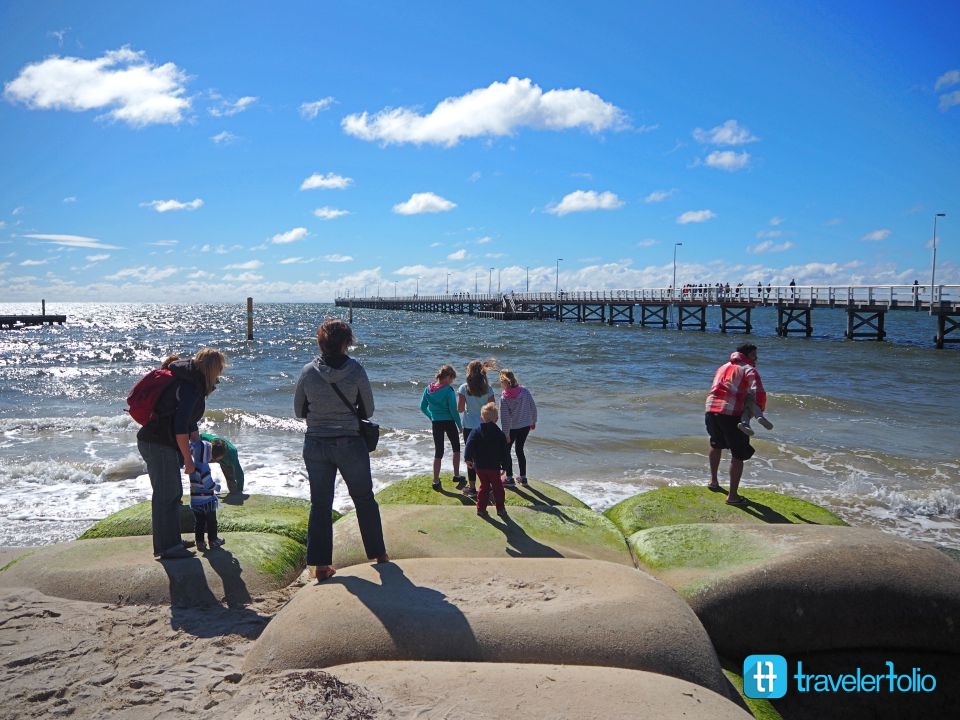 The Busselton train takes visitors to the Underwater Observatory on the other end of the jetty.
We arrived at Cape Naturaliste Lighthouse in the late afternoon; unfortunately, it was drizzling so we didn't go for the nature walk along the designated trails to see the rugged coast of the Cape and spot the whales, if any!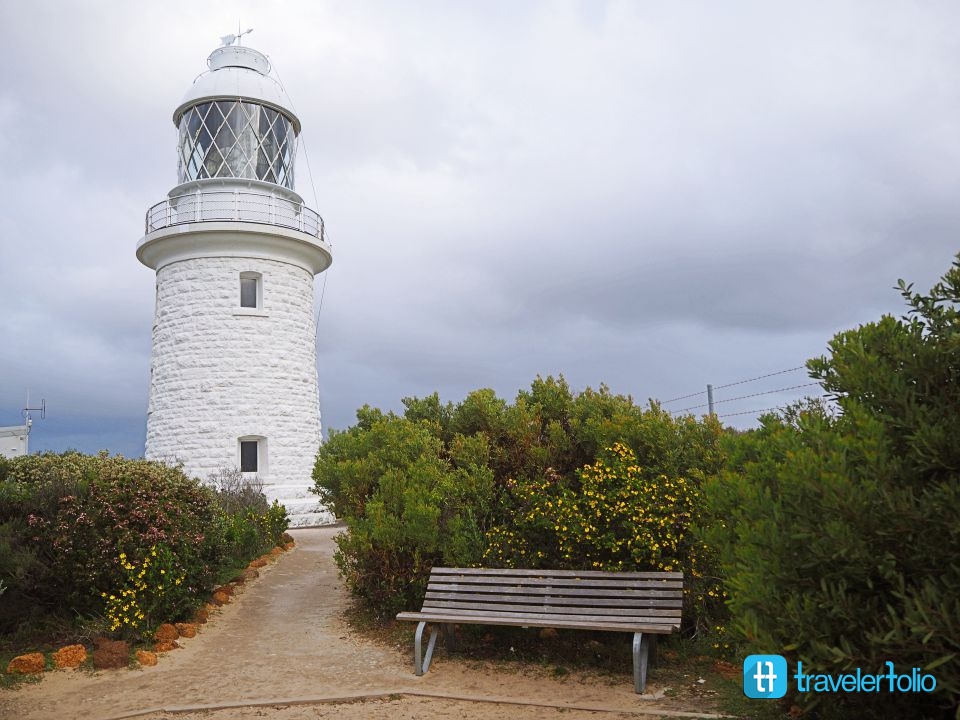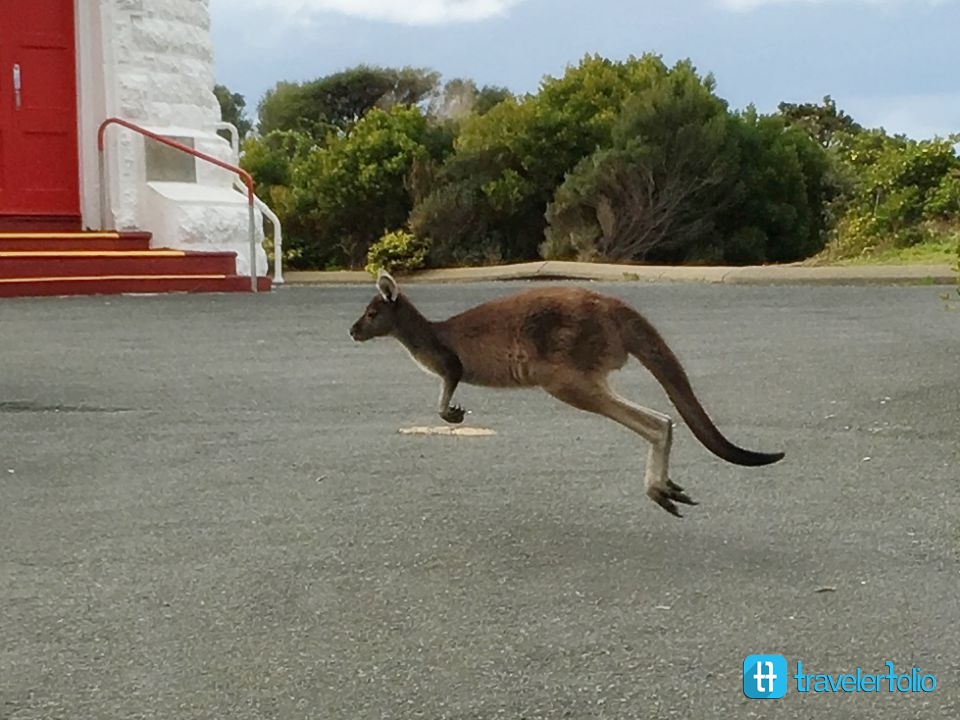 Wallabies spotted at the gate of the lighthouse.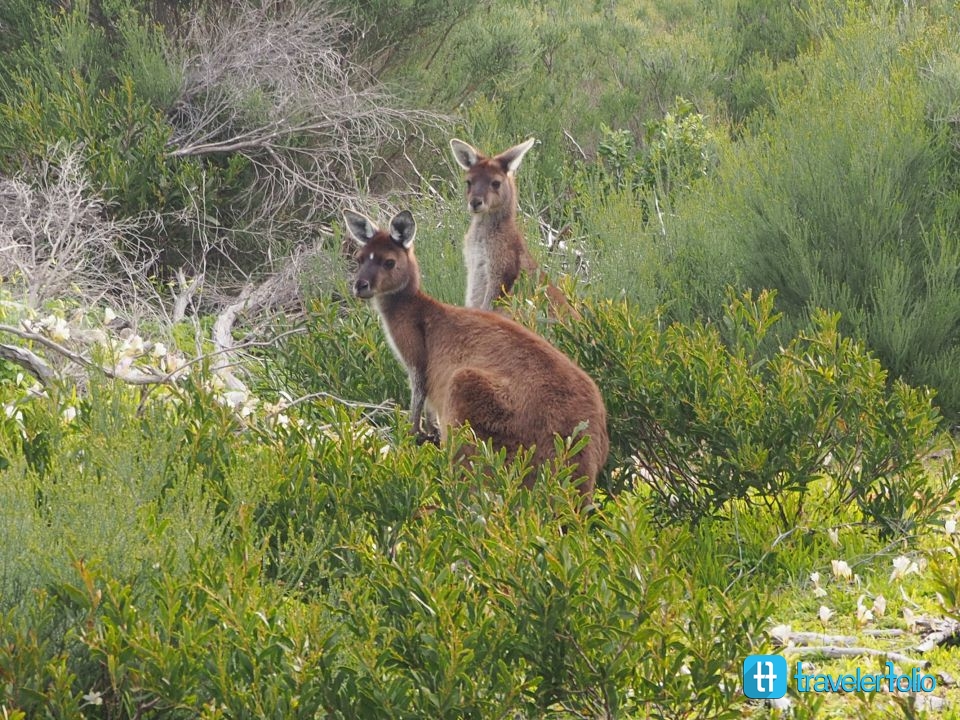 Coastal view of the northernmost point in the Margaret River Region.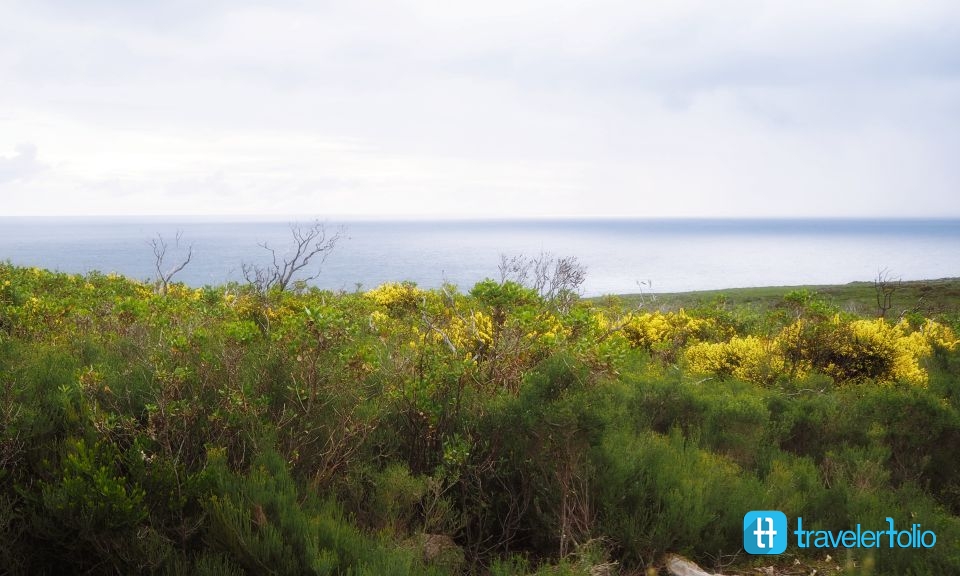 Next up, the Pinnacles Desert and Swan Valley wine region in Perth.
Read all posts on Self-drive Perth