We had booked a resort called The Alpine Club for a 7-day stay in Schladming, a small mining town in Styria. This was not the first choice resort that we wanted, but to book a timeshare resort, especially a popular one, it might need at least six months of advance booking (that's why I terminated the membership). We managed to book this resort within three months of departure.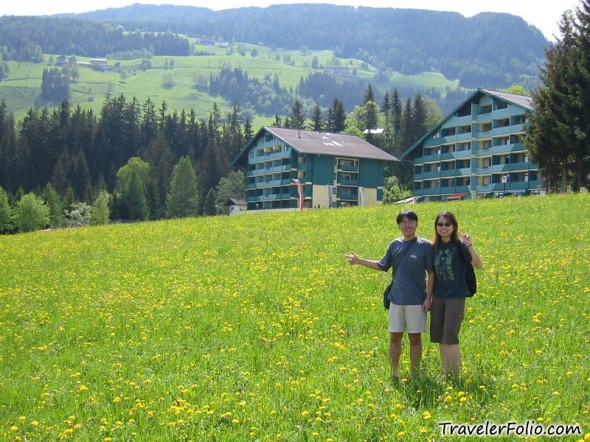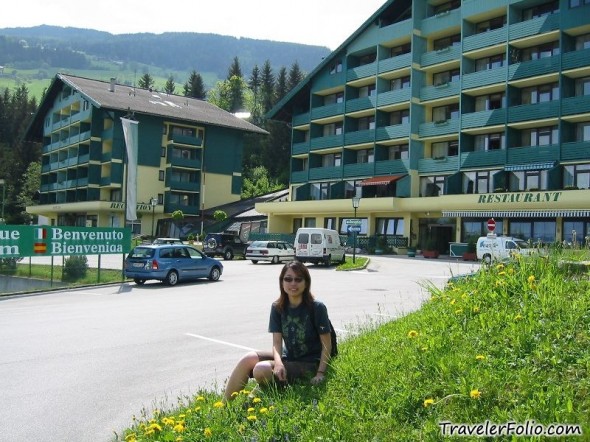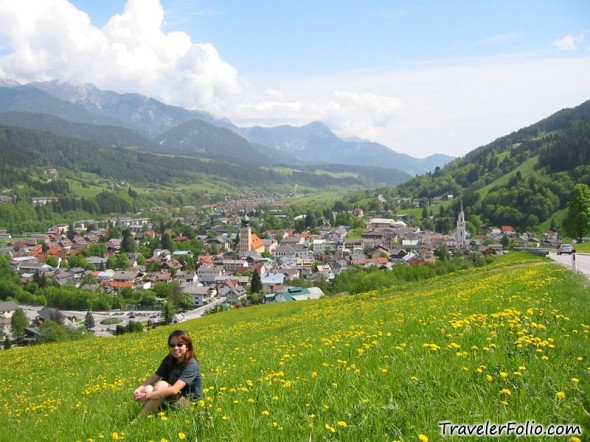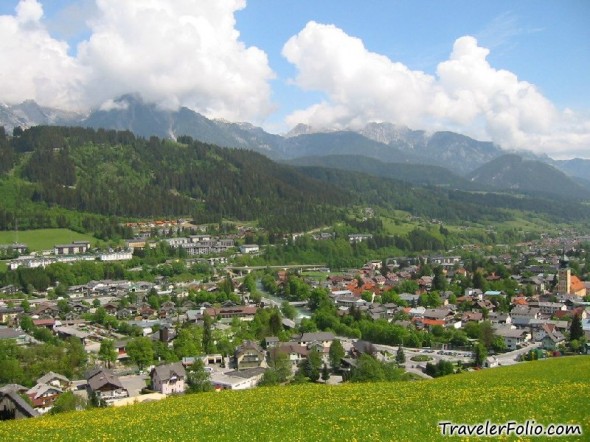 The resort overlooks a wonderful scenery, a beautiful town nestles in the alpine valley.
The picture perfect alpine scenery.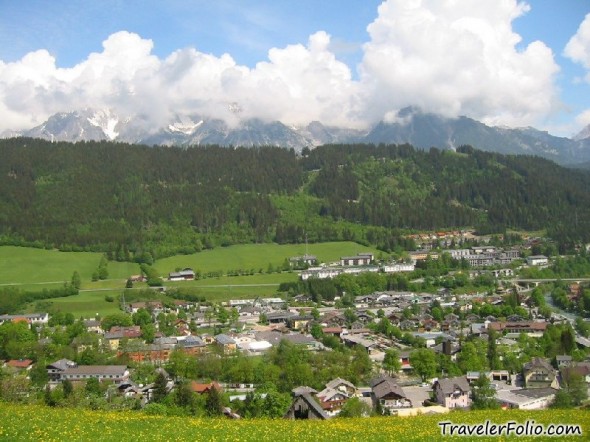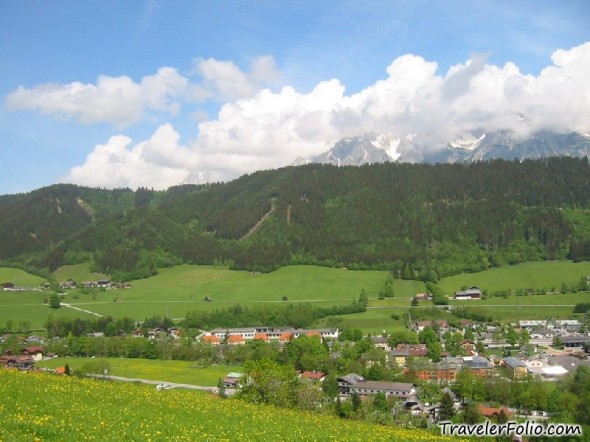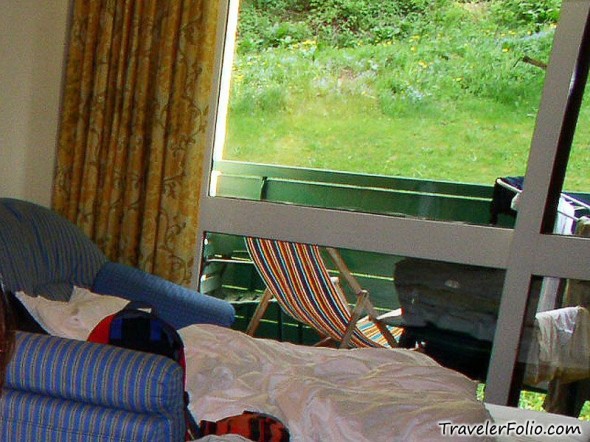 The suite had a room, a living room, a balcony, a bathroom with toilet and a small kitchen. It was a cosy suite, except that we were unhappy with the arrangement that our friend had to sleep on the sofa bed in the living room even though we booked for four persons.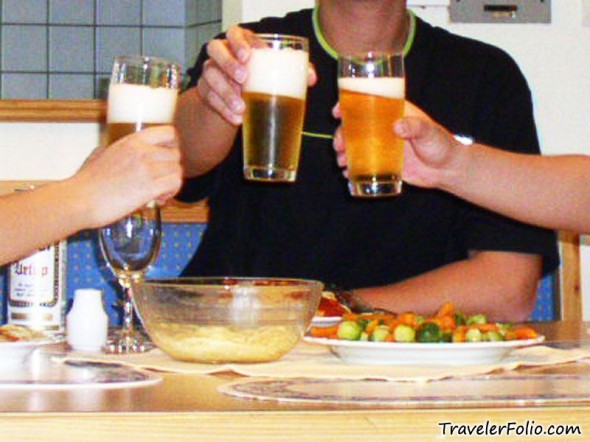 In Paris and Switzerland, we had been eating instant noodles that were always not fully cooked by the iron coil that we submerged into our pot. And we had been boiling tap water in our small pot at night, scooping away the foam formed on the water surface and let it cool down till dawn so that we could refill our water bottles the next day. With the well-equipped mini kitchen, it was the first time during the trip that we could cook spaghetti and healthier food.