Fanciful motorbike full of sunflowers, even the rider's jacket and helmet have sunflowers all over. I've seen this sunflower-themed bike at least twice in Singapore, if there is only one such bike… Wonder if this is some sort of an advertisment related to sunflowers? If one day I saw a sunflower on the road, I guess I knew where it came from… Oh my, just noticed that he seemed to be wearing a Singapore flag in front of him!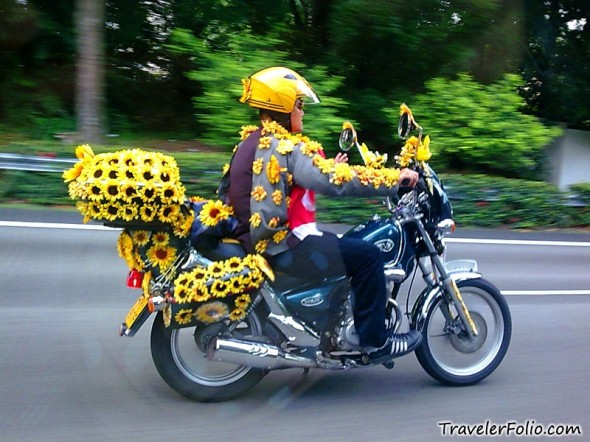 You will surely feel good in this Dutch-themed toilet! Colourful clogs and fields of tulips and sunflowers are featured in this toilet at Great World City shopping mall in Singapore. There is also another toilet that features Egyptian theme.

Singapore is going to host the adrenalin-inducing 2008 Formula 1 Grand Prix from 20 Sept to 5 Oct! It will be the World's first night racing in Formula 1 history! I know you'll ask if I am going. The answer is "No sponsor yet!"

Paya Lebar MRT station, with a row of residential buildings in the background.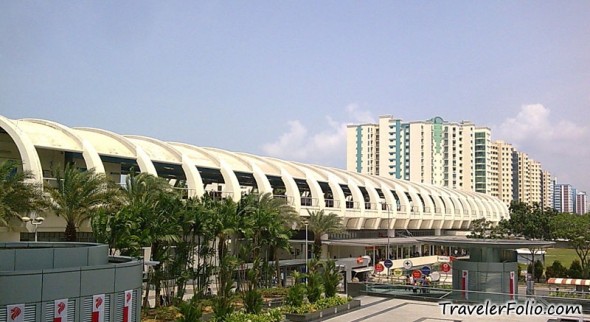 These are not coconuts; they have thorns and they emit a strong smell. What are they? Reverse this word for the answer! ~ "snairuD"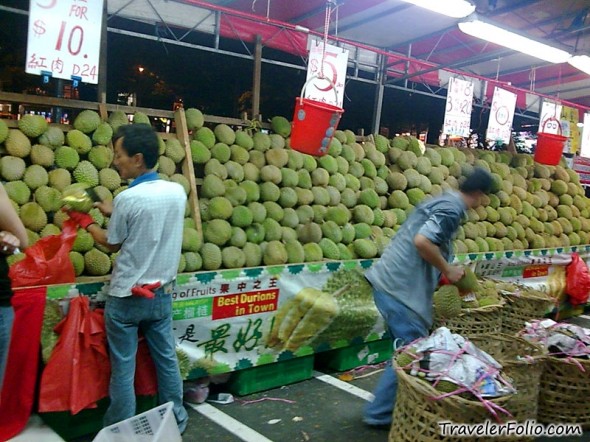 My cyber treat for you! As mentioned in one of my posts, Singapore is a food paradise with a wide variety of delicacies from all over the world. This is Taiwanese hot pot with fried fish fillets at only S$4.50 in a food court at a shopping mall (Tampines shopping mall).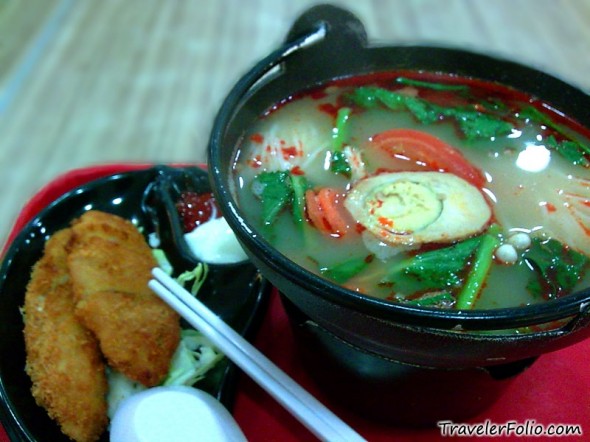 Read posts on Little India | Merlion, Esplanade & Singapore Flyer | Singapore Chill Out | Uniquely Singapore | Henderson Waves bridge