I have been going around Singapore(新加坡) these few days, trying to explore every nook and canny of my homeland.

Did I say explore? Yes! You must be wondering why I didn't blog about my own country, despite that I have published 160 over posts since April '08 in this travel photo blog, yet all are not related to Singapore!

I admit that I took for granted everything I had back home. But now, I can tell you that Singapore is definitely MORE BEAUTIFUL than ever!
Living in a cultural melting pot with a mix of Chinese, Malay, Indian and Eurasian communities, there is so much to blog about Singapore!

In this series, let me show you around Chinatown, a place where I used to stay until I was two years old.
The Chinatown in Singapore is known as "牛车水", literally means "ox-cart water", which is an echo of its Malay name "Kreta Ayer" meaning "cart" and "water". The name comes from ox-drawn carts that were used to transport water to the area in the past.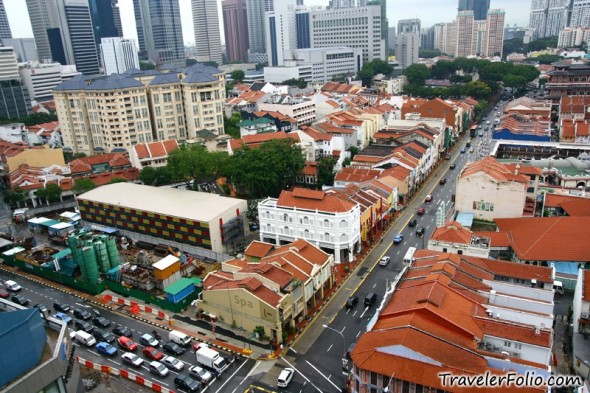 This area in Chinatown is a national heritage site designated for conservation. The shophouses combine different elements of Baroque and Victorian architectures. Mind you, the distinctive red rooftops of these heritage shophouses remind me of Prague!!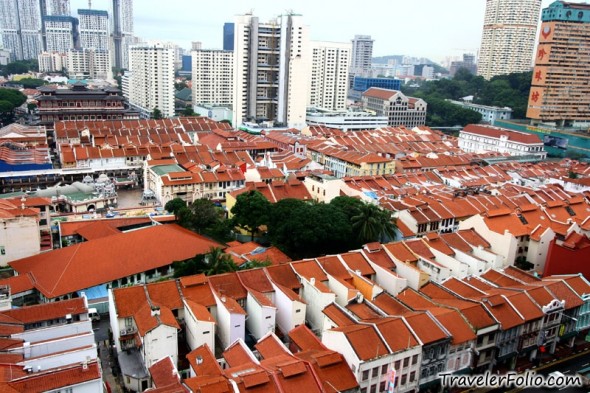 Singapore population is around 4.6 million, with Chinese as the largest ethnic group composing approximately 75% of the population, Malays 15%, Indians about 10% and a small percentage of other races. Each racial group has its own distinctive religion, yet all races in Singapore live together harmoniously.
Along the same stretch of road, you can see that there is a Buddhist temple, a Hindu temple and a mosque. The left top image shown below is the Buddha Tooth Relic Temple, next is Singapore's oldest Hindu temple known as Sri Mariamman Temple and the bottom left is one of the earliest mosques in Singapore, known as Masjid Jamae (Jamae Chulia mosque).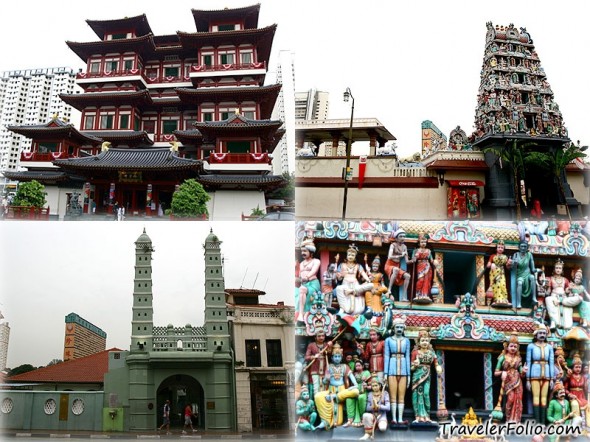 Do these shophouses look European? This is Chinatown…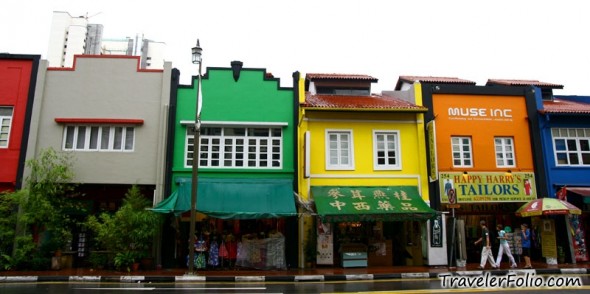 Let's zoom in to Chinatown now!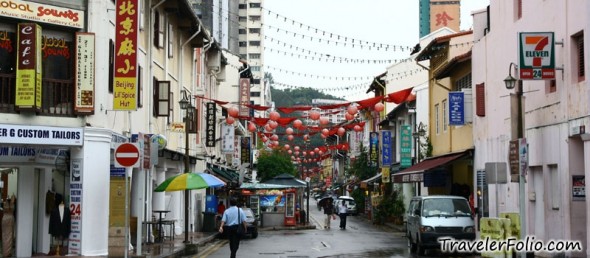 Chinatown Food Street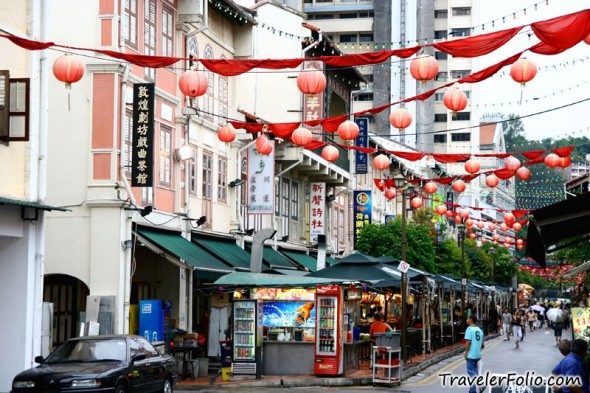 You can get tourist information from the Chinatown Heritage Centre located in the heart of Chinatown.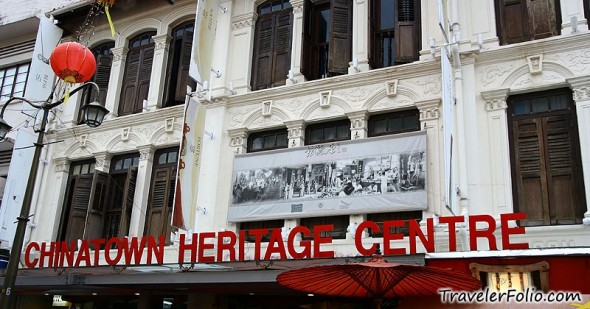 Rows of heritage shophouses painted in pastel colours standing elegantly along the streets of Chinatown.
Shophouses with floral print like a lady's dress.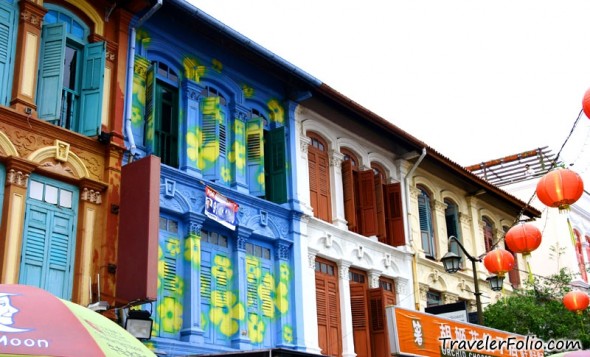 This is the very unit that I once lived! I just noticed recently that it is given a new coat of paint, and that is very red!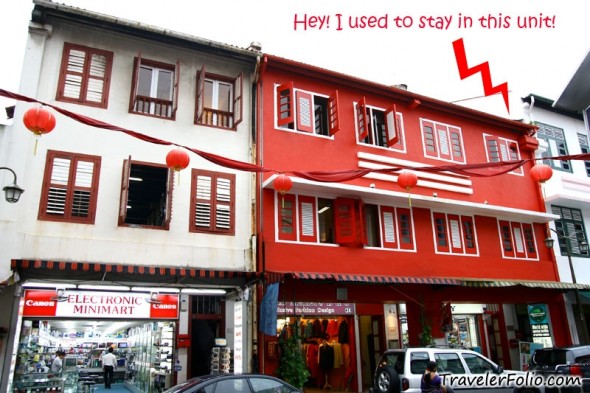 Not only that the heritage shophouses are coated with pastel colours, some are strikingly bright too.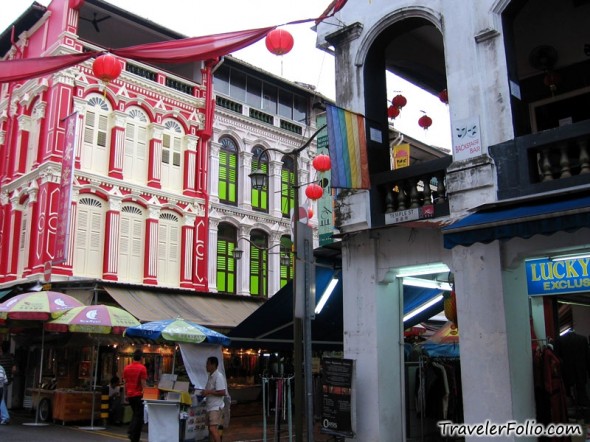 There are so many souvenir shops in Chinatown that you will be spoilt for choices.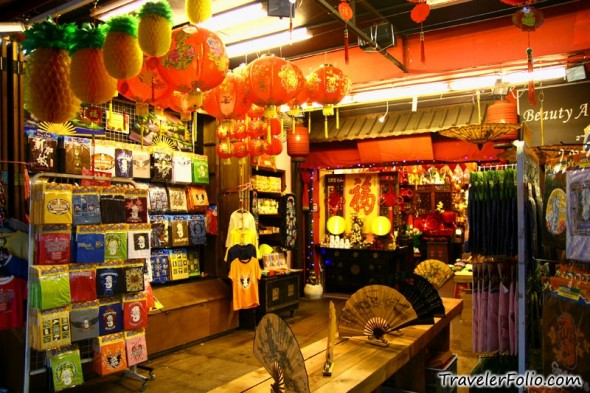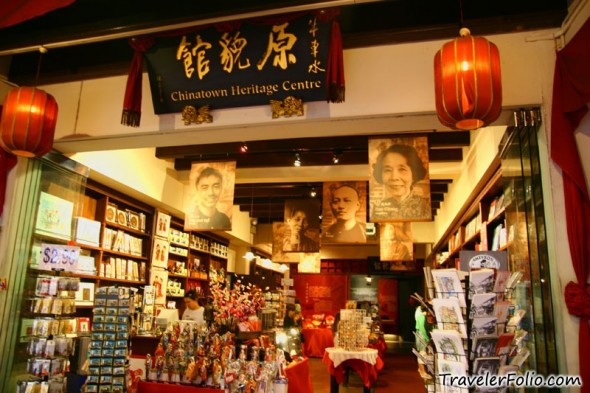 Chinatown is not only a historical district, it is also a cultural hub of the Chinese community in Singapore. During Chinese New Year Celebration every year, Chinatown is wonderfully decorated with colourful lighting and the streets are awfully packed with people doing their shopping for the festive season.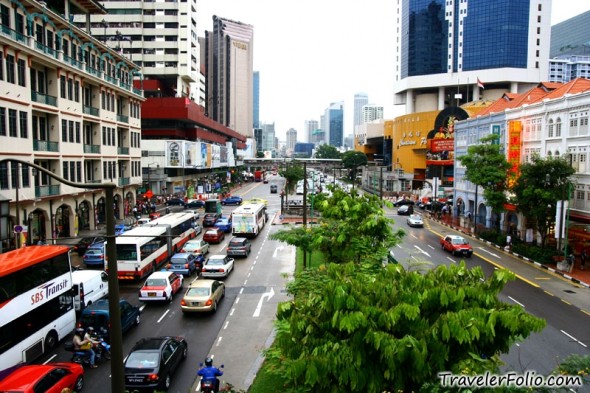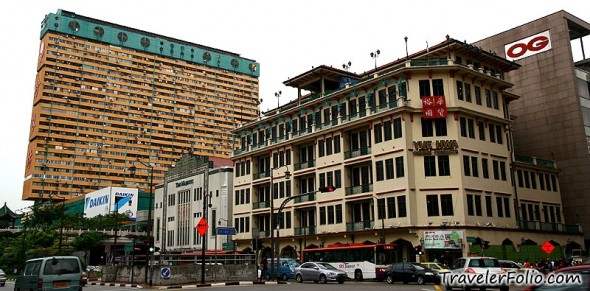 The Majestic (大华戏院) was once a Cantonese Opera House. During the Japanese occupation of Singapore during World War II, it was used to screen Japanese propaganda films. The Majestic is now a historic building in Chinatown.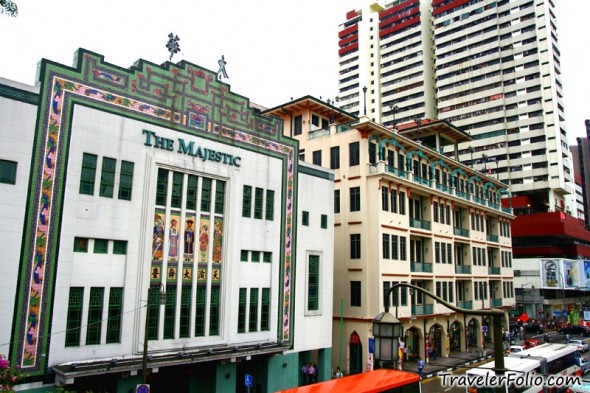 Below this level is Chinatown MRT (stands for Mass Rapid Transit). Singapore is a very tourist friendly country; you will never get lost with the effective public transport system!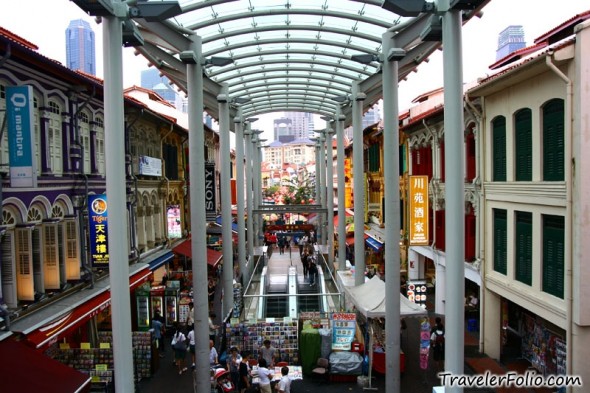 The best place to try out authentic Singapore food would be any hawker centre. One of the famous hawker centres in Singapore is Maxwell Road Food Centre located in Chinatown. I bet you will drool at the food!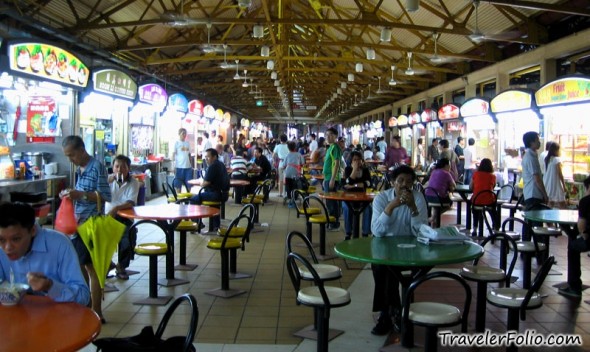 Obviously, the bowl with traces of chilli oil is curry noodle that will turn your face red while eating it. The other bowl is porridge with slices of pork and century egg. Do you know what is "century egg"?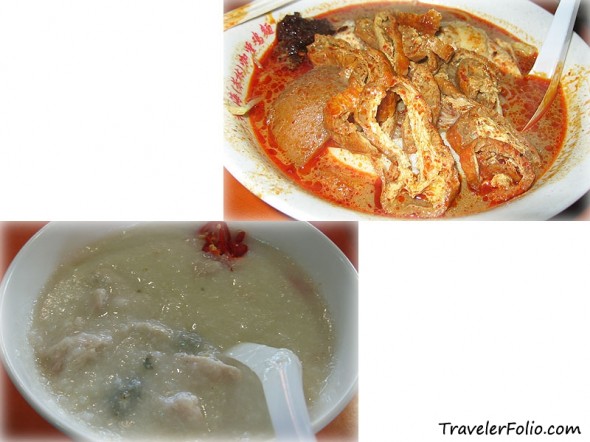 Have you been to Singapore before? Come back for my next episode about Singapore!
Read posts on Singapore Changi Airport, Southern Ridges, Kampong Glam | Merlion, Esplanade & Singapore Flyer | Singapore Chill Out | Uniquely Singapore | Henderson Waves bridge